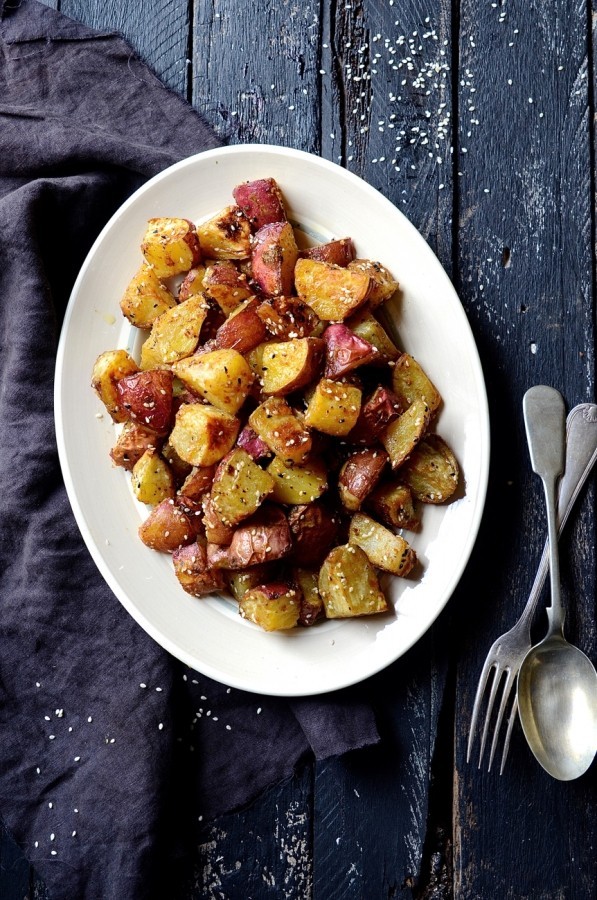 What exactly is miso and why the fuss? Made from fermented soya beans with a peanut butter-like texture, this Japanese paste has gained cult status amongst world class chefs and avid cooks. Its unique umami flavour adds a distinctive taste to savoury dishes and plays masterfully at stimulating the palate in prolifically charactered desserts. Today however, we're keeping things simple with these miso roast sweet potatoes. The recipe is simplicity itself and guaranteed to change the way you eat sweet potatoes from here on out. Their salted sesame seeded exterior gives way to a buttery-soft sweet centred flesh. I also love them scattered on a bed of wild rocket with chunks of creamy Danish feta and toasted pecan nuts. Alternatively, serve alongside a meaty roast in place of the usual spuds.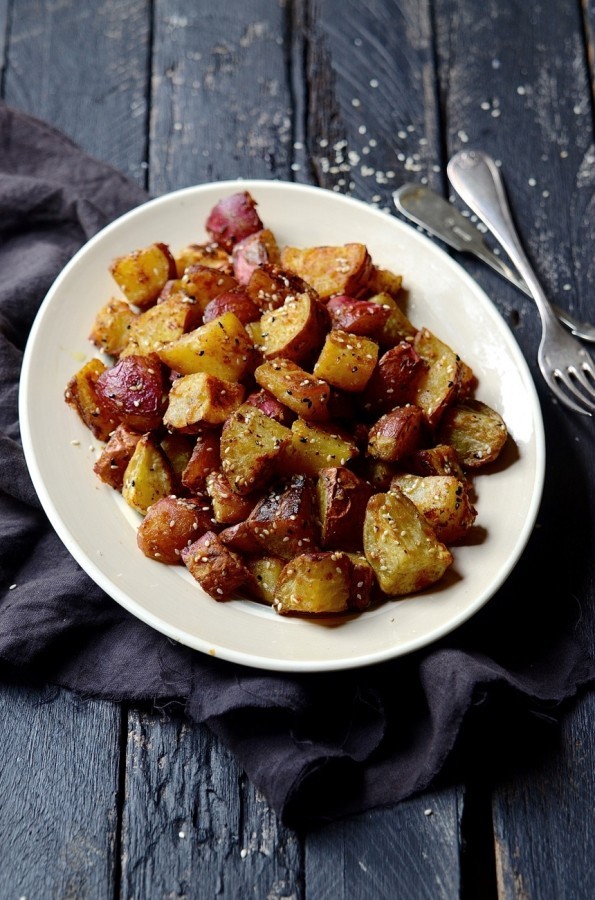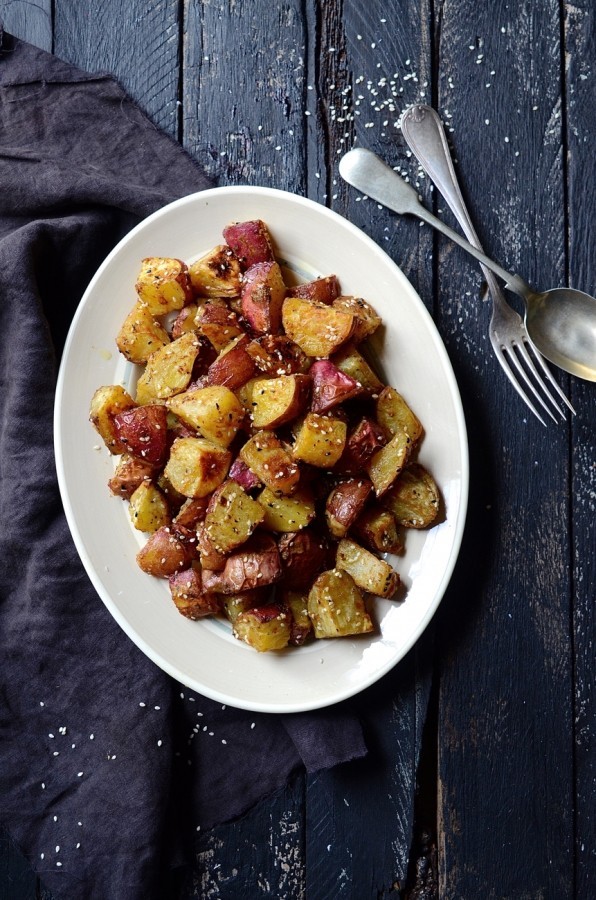 Miso roast sweet potatoes
5-6 large sweet potatoes, (Kumara), orange or white fleshed will work
2 tablespoons olive oil
1/2 teaspoon ground coriander
salt and freshly cracked black pepper
2 heaping tablespoons white miso paste
1 tablespoons water
2 tablespoons olive oil
a handful of black and white sesame seeds
Preheat the oven to 200º C.
Line a large baking tray with foil and spray with non-stick cooking spray.
Scrub the sweet potatoes and pat dry. Chop into roughly the same sized pieces.
Spread the potatoes onto the baking sheet, drizzle with 2 tablespoons olive oil and season with coriander, salt and pepper.
Roast for 40-45 minutes until tender and golden brown on the edges.
In a bowl, combine the miso paste with the water to loosen it slightly. Add 2 tablespoons olive oil and mix with the miso.
Toss the miso paste through the sweet potatoes, working in as evenly as possible. The paste is relatively sticky, but softens up when coming into contact with the heat of the potatoes.
Scatter over the sesame seeds and roast for a further 5-8 minutes.
Serve immediately, drizzled with a little extra virgin olive oil to finish.