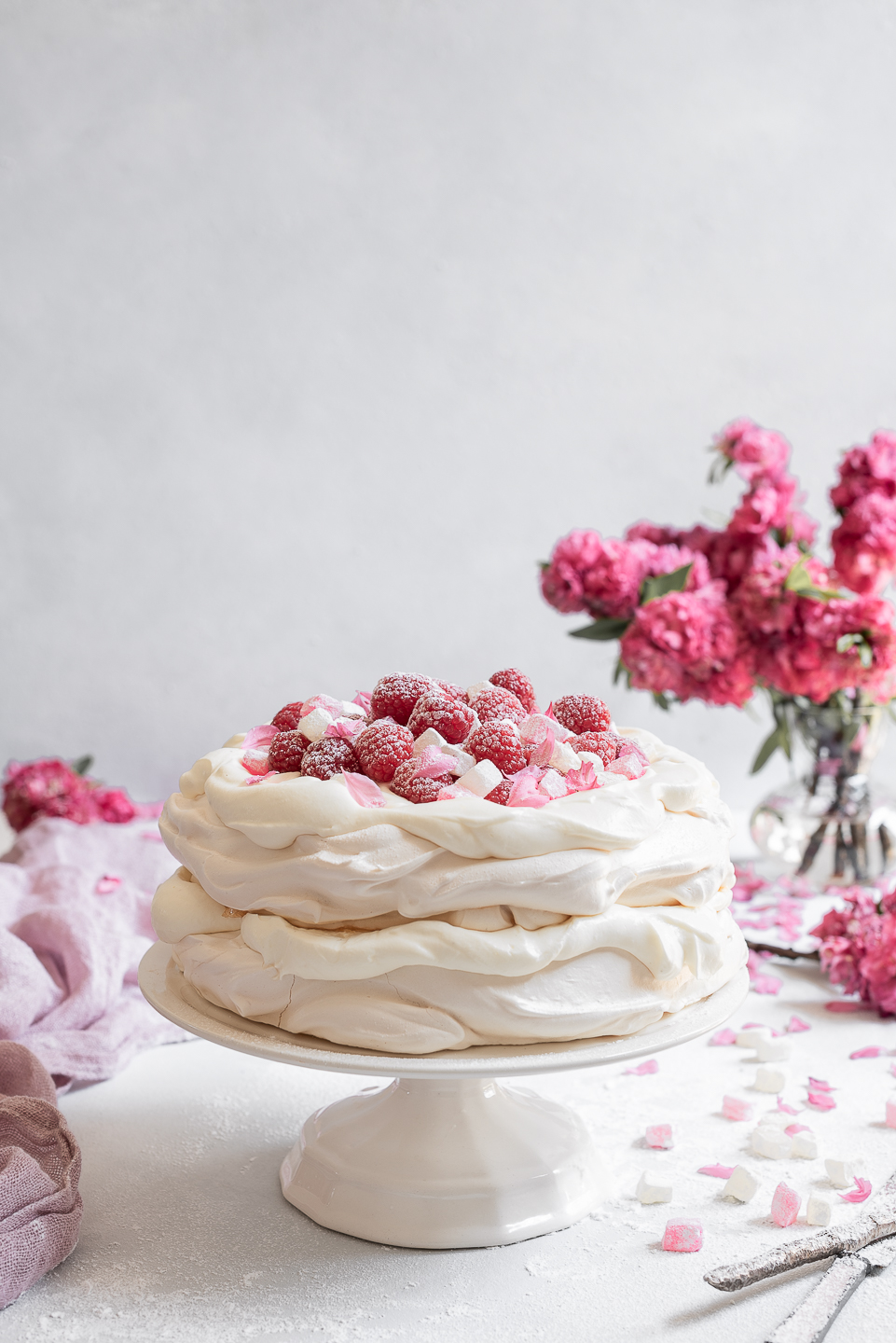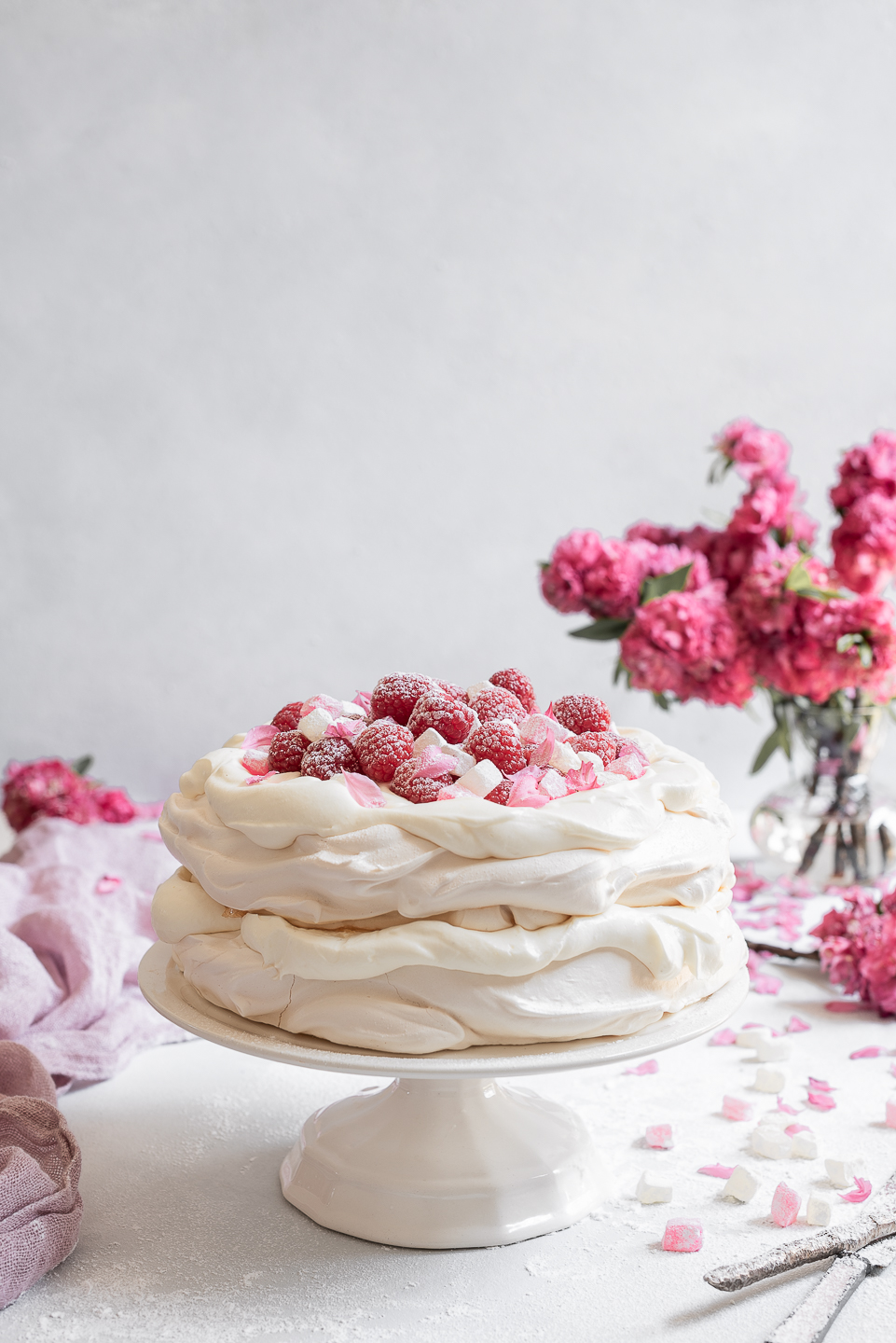 Pavlova is pure dessert escapism. All that crispy on the outside, chewy in the middle marshmallow trappings that are impossible to resist. Layered with vanilla yoghurt cream, tart raspberries and Turkish delight nuggets, this Persian Pavlova dips into the exoticism of the Middle East. Rosewater and cardamom rounds out the flavours with subtle skill.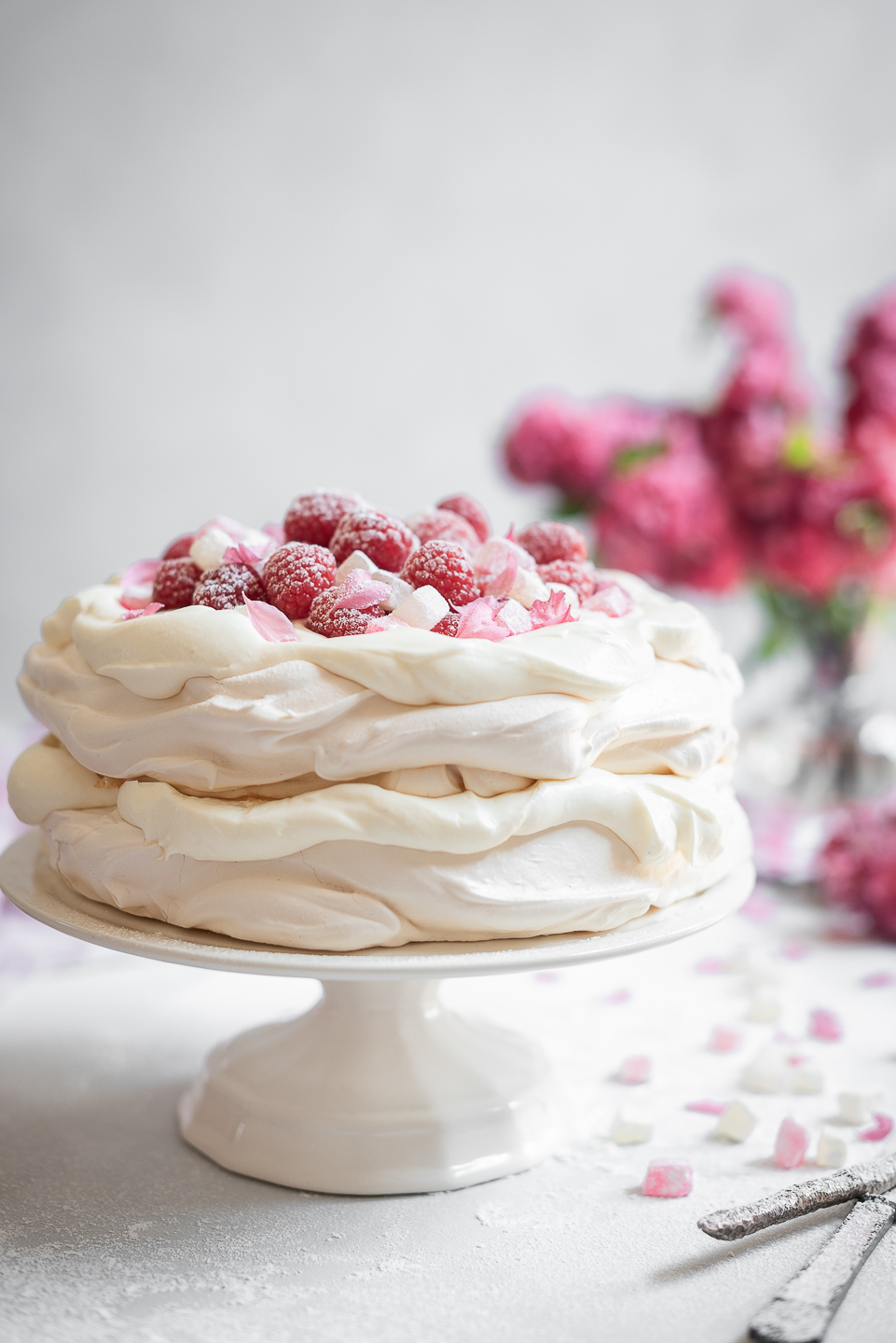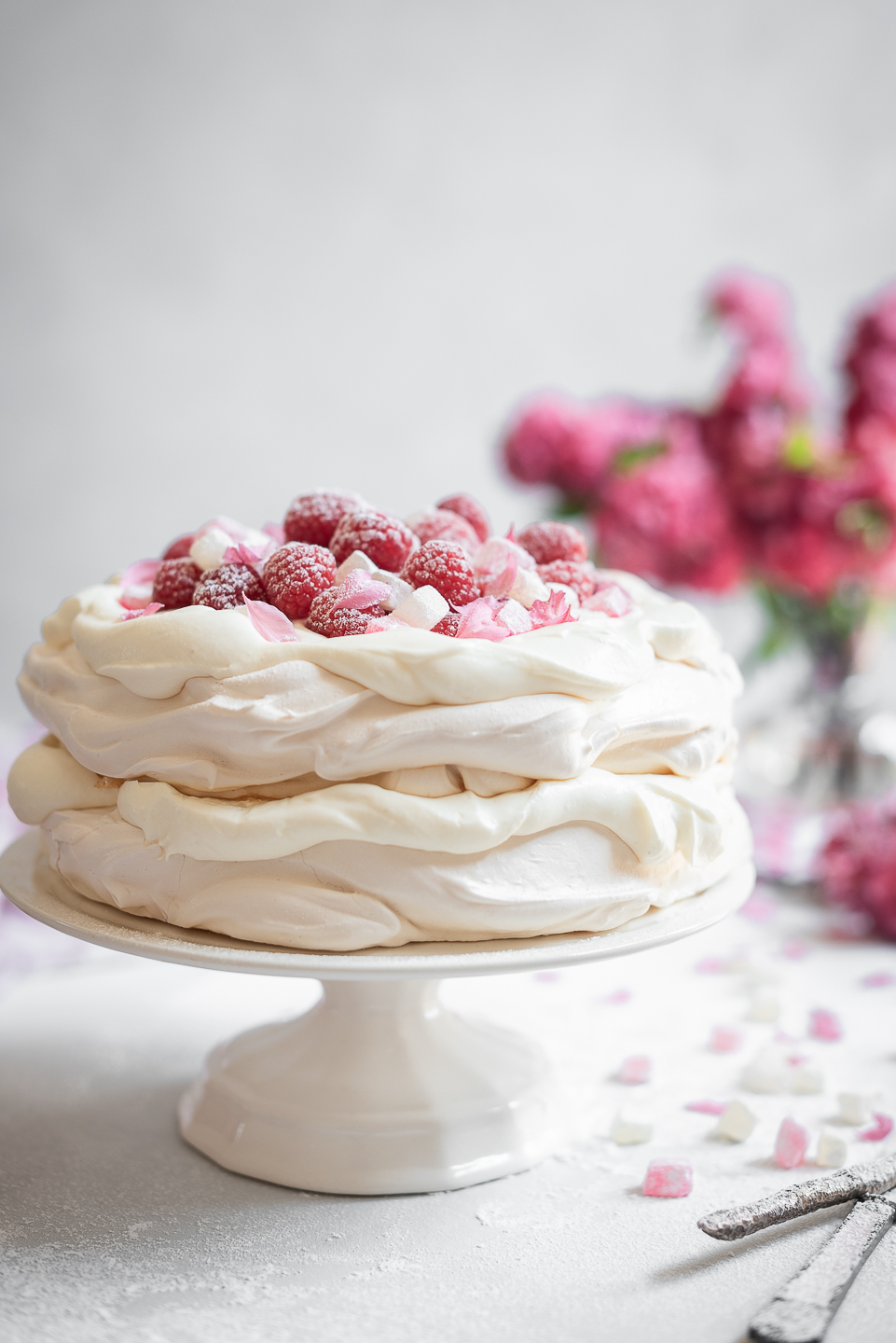 Besides being the number one gluten free dessert, a pavlova is the perfection of imperfect food. Scraggy edges and irregular crevices are welcome characteristics that make them un-intimidating, even for novice bakers. It's the make-ahead dessert for easy entertaining. If you're making the pavlova shell a day or two ahead, remember to store in an airtight container to keep the exterior crisp.
Often, pavlovas can be overly sweet or rich, which is where NutriDay full cream vanilla yoghurt comes in. Adding yoghurt to the whipped cream makes it bright and tangy with specks of vanilla streaked throughout. I like to make a generous amount of filling, even if it means spilling clumsily over the sides. A good pav is abundant and generally messy, like home food and without frills.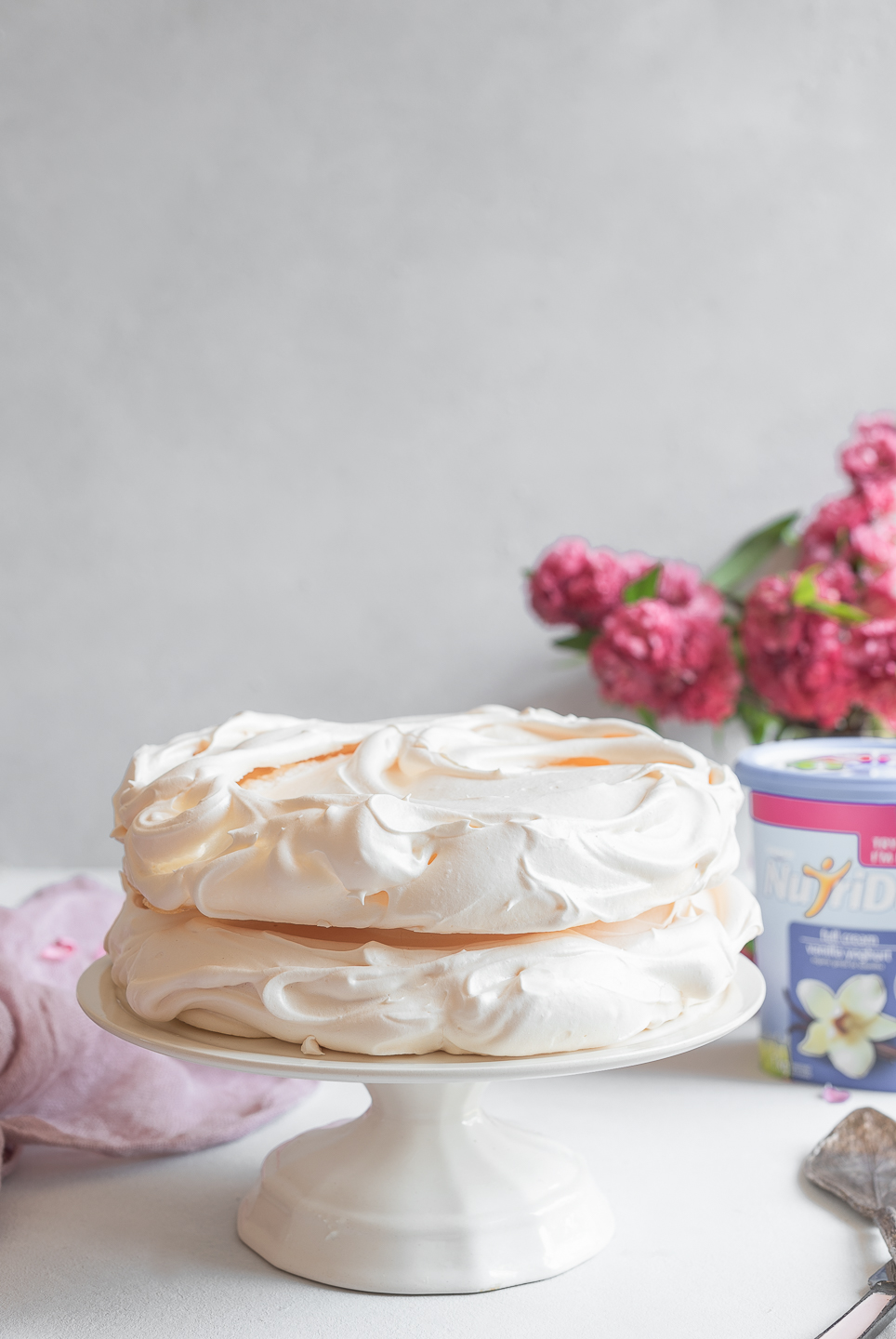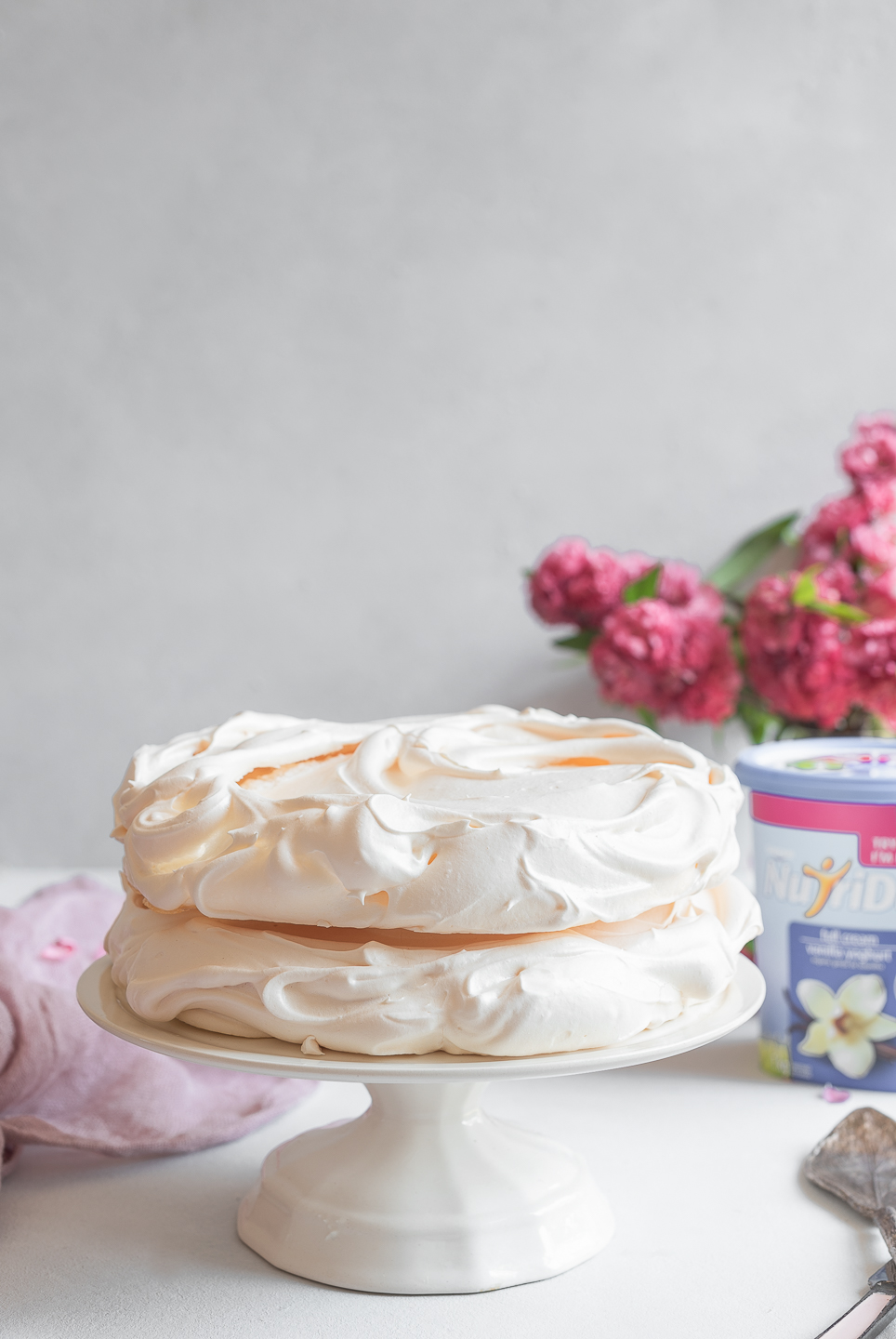 Turkish delight adds a delightful chewiness that keeps things playful and interesting. Cutting the delight into small dice can be challenging. It's aggressively sticky. Dusting the cutting board and knife lightly with cornflour will make this process a breeze. For the fruit, any summer berries will work. Strawberries, blueberries or blackberries are perfect, especially blackberries. They offer a tartness which counters the sweetness of meringue and Turkish Delight. A berry coulis drizzled over might be lovely too. Precise slicing is unlikely but also not expected, really. I found chilling the pavlova for 30 minutes prior to serving helps for cleaner slices.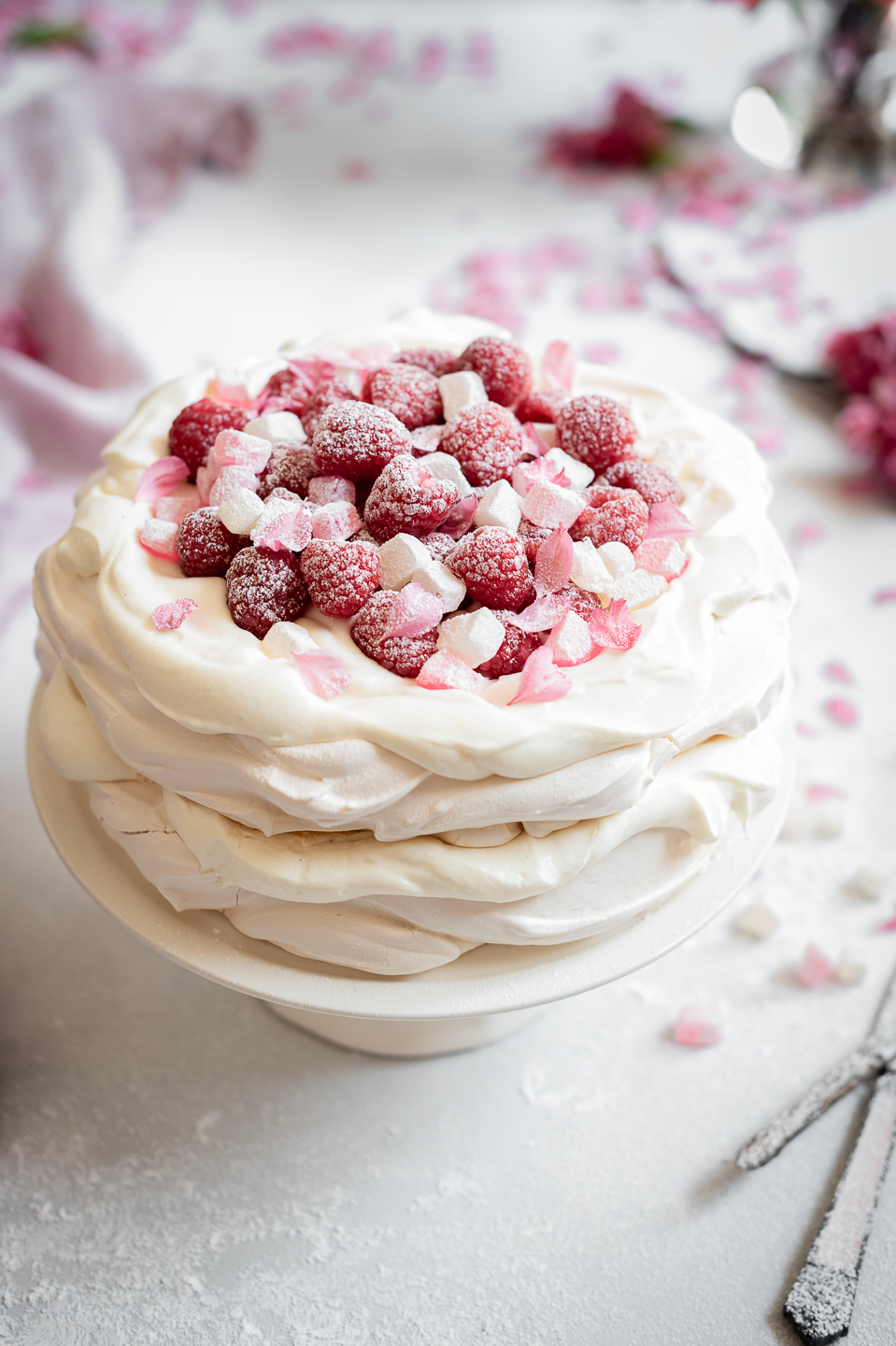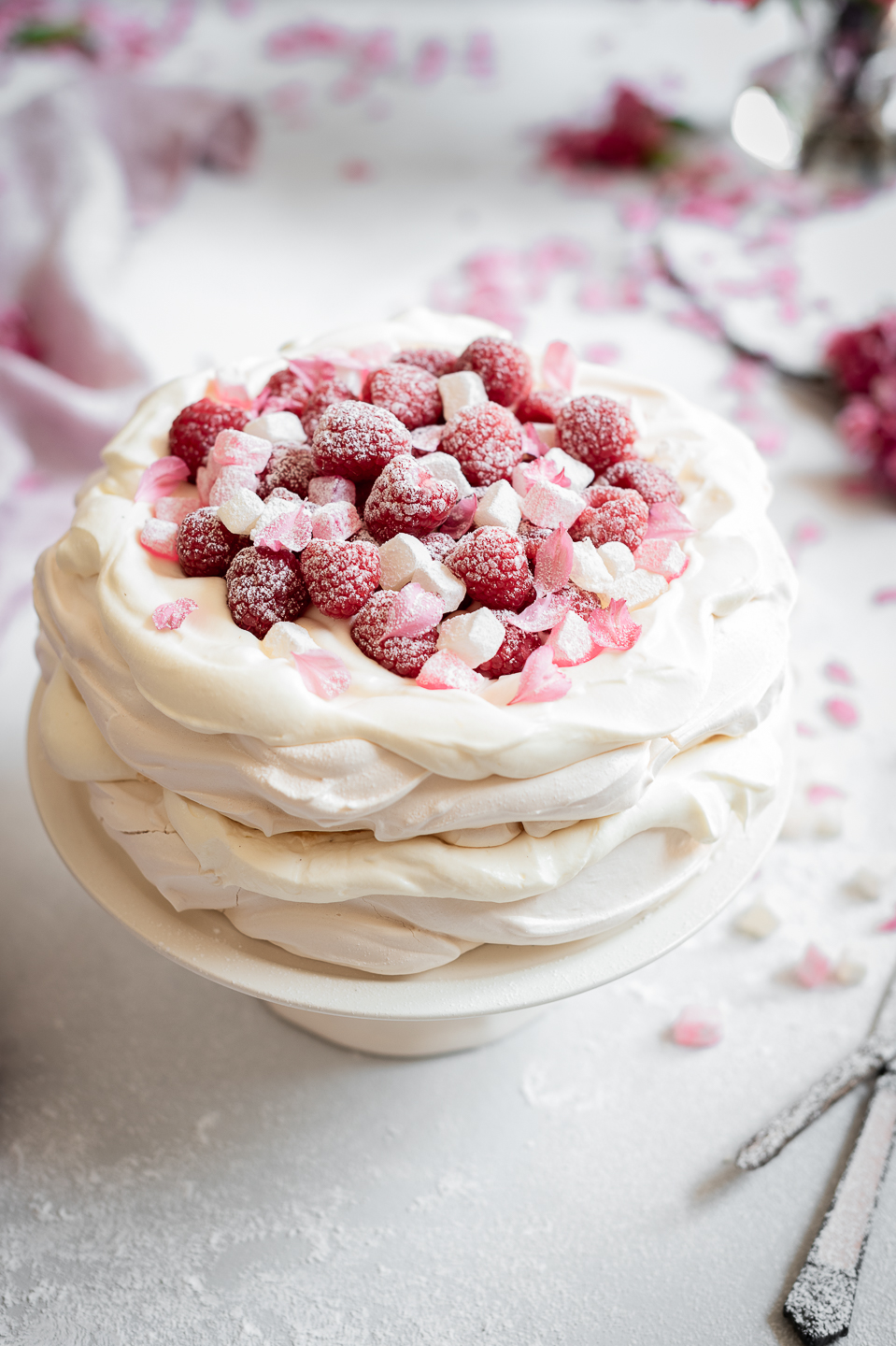 Side Note: Rose extract is concentrated and intense. Rosewater offers a slightly more diluted version. Add incrementally, adjusting the amount depending on which you're using and personal preference. Cardamom is earthy, aromatic and fragrantly floral. It pairs beautifully with rosewater for an unquestionably Middle Eastern spin.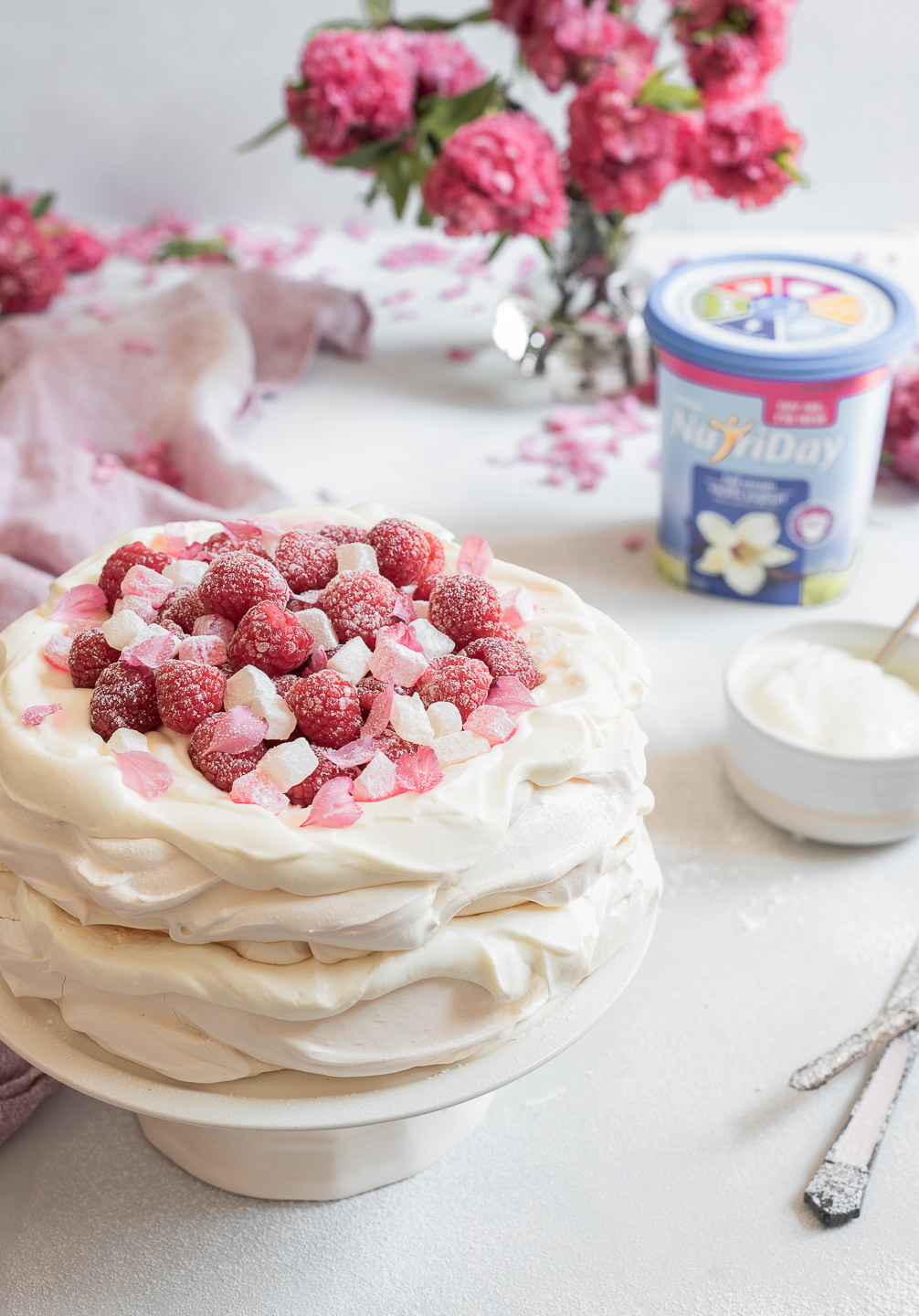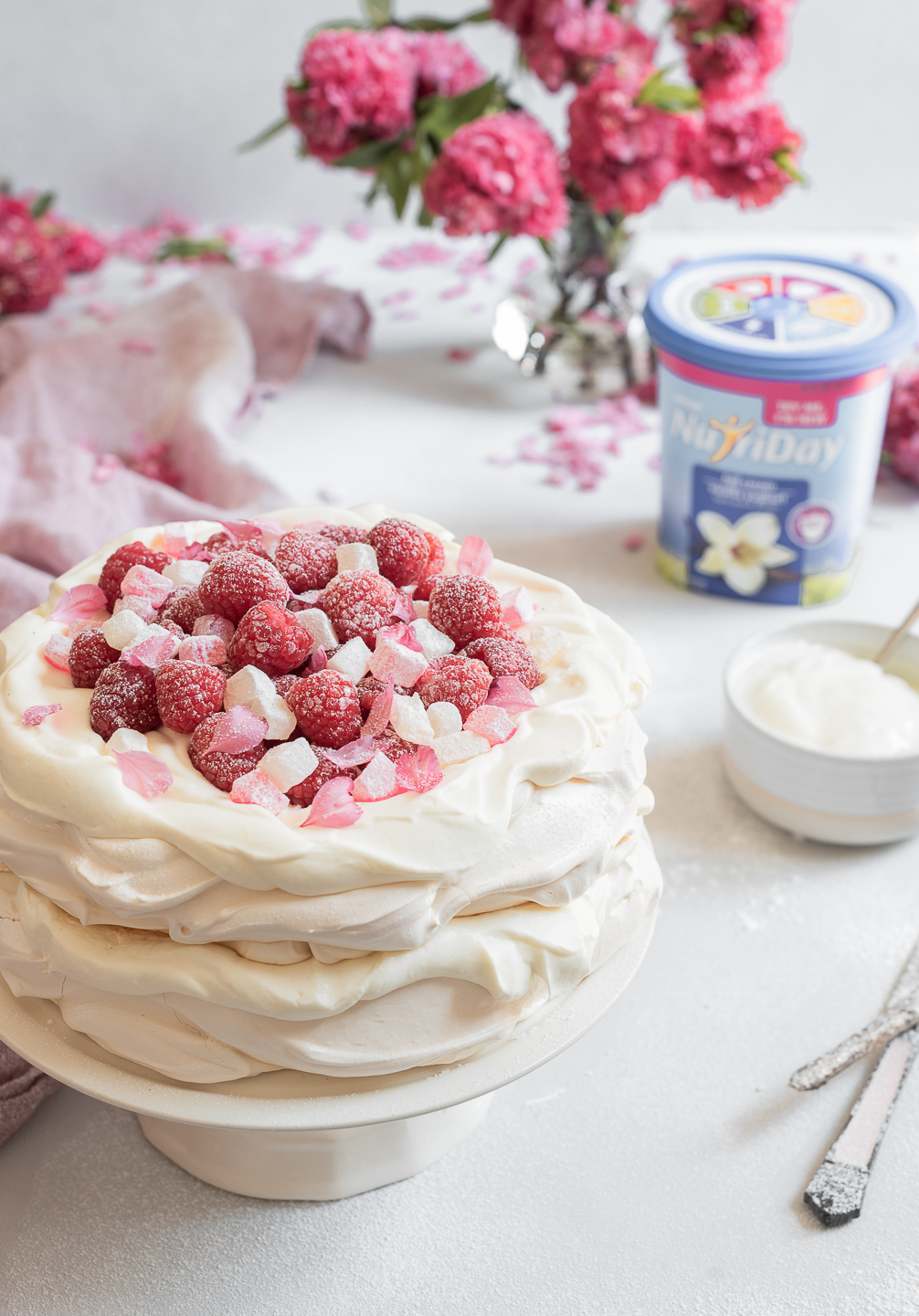 Tips for making the best Pavlova
Eggs – fresh at room temperature
Clean, grease-free mixing bowl (preferably glass or stainless steel, never plastic)
Use a good quality baking paper and spray with non-stick cooking spray. Meringue tends to stick
A pinch of salt added at the beginning helps to break down the protein in the egg white and supports a billowy texture
Add the castor sugar slowly, one heaping tablespoon at a time, allowing sufficient time for it to dissolve
Vinegar is essential for a chewy centre while cornflour gives pavlova its crisp exterior
Preheat the oven on a higher temp for an initial boost, then lower once in. A low baking temp helps keep the pavlova pale and cooks more evenly.
Once the baking time is up, cool in the oven with the door just slightly ajar. This will minimise and prevent excessive cracking.
Only remove and lift off the baking sheet once completely cool.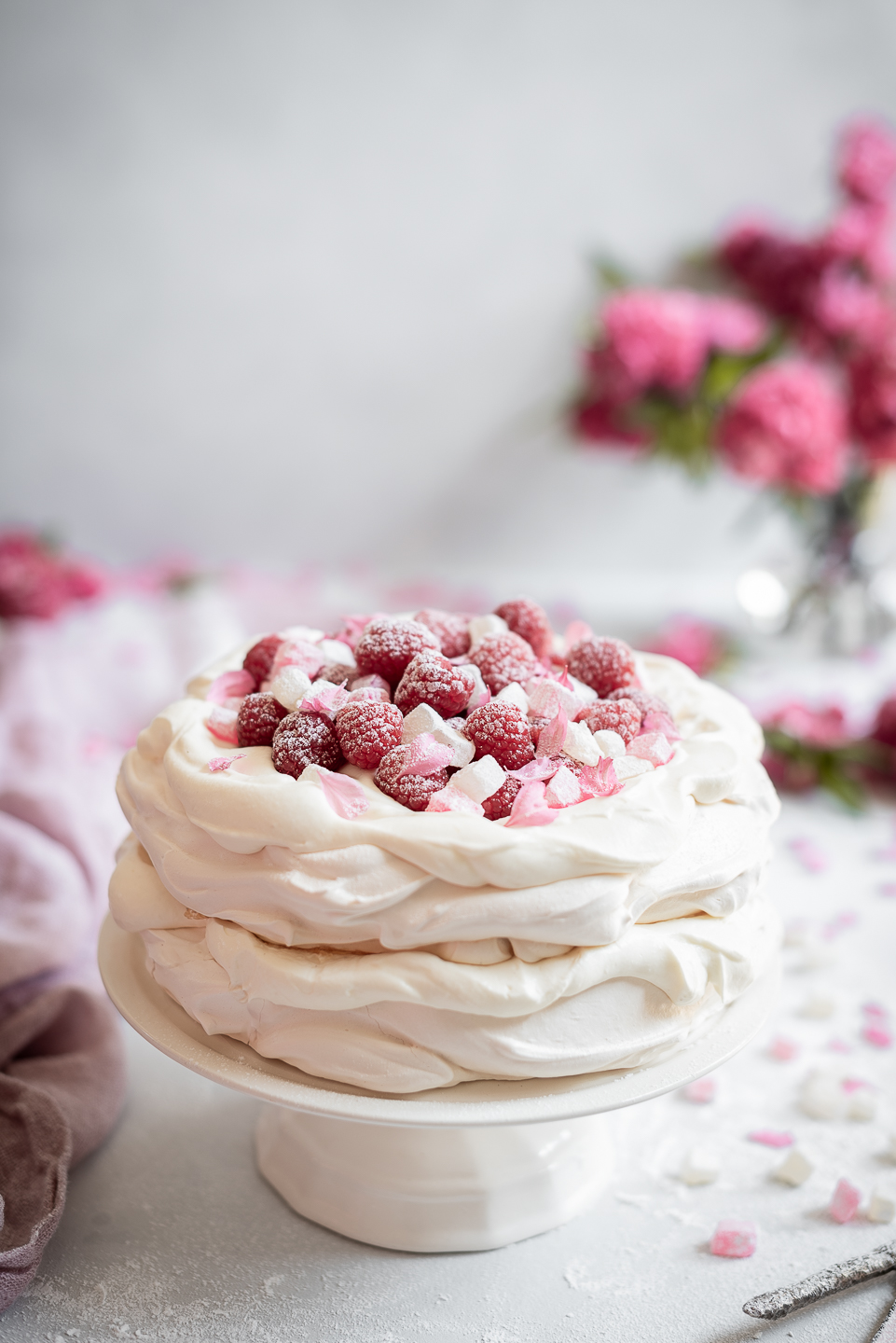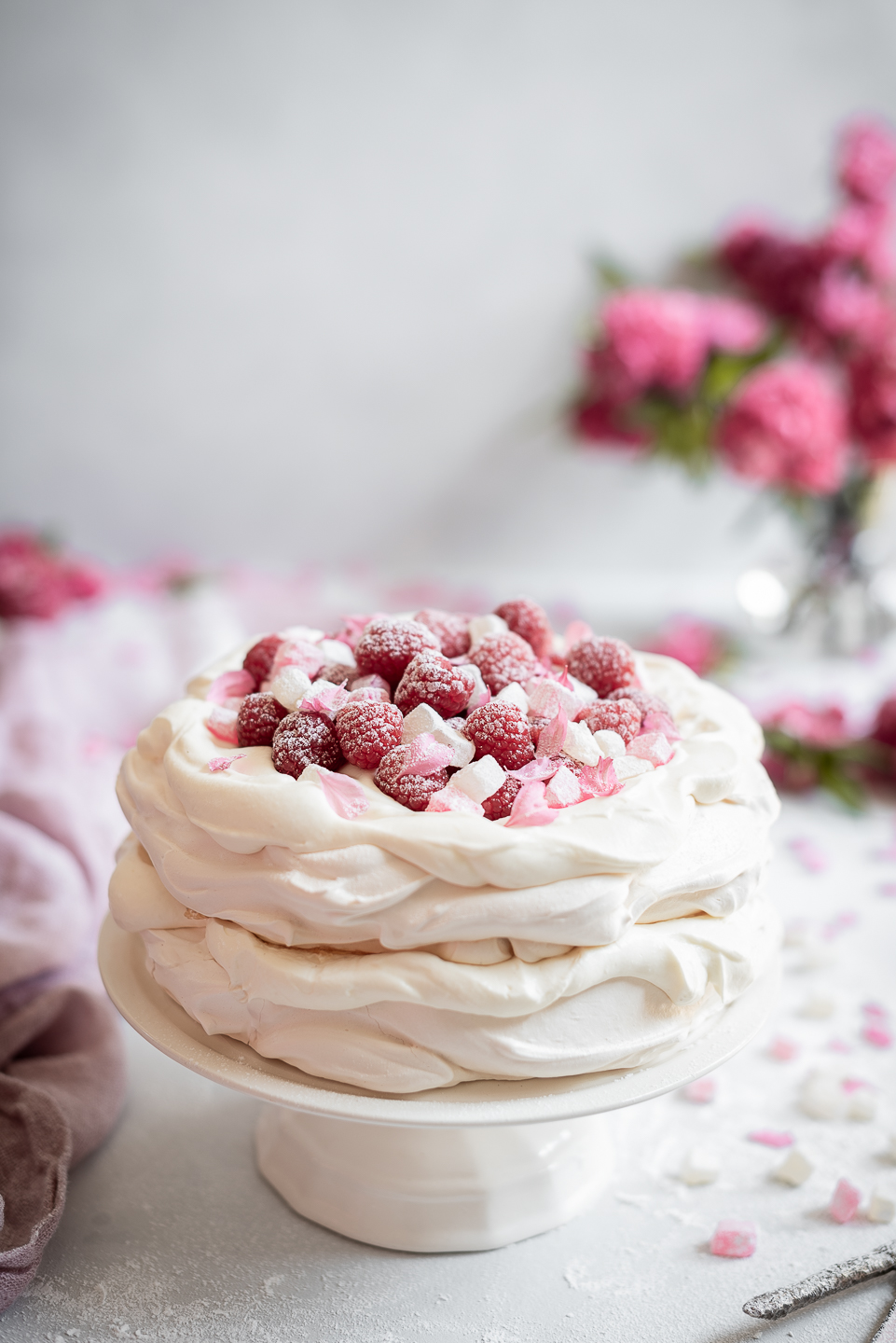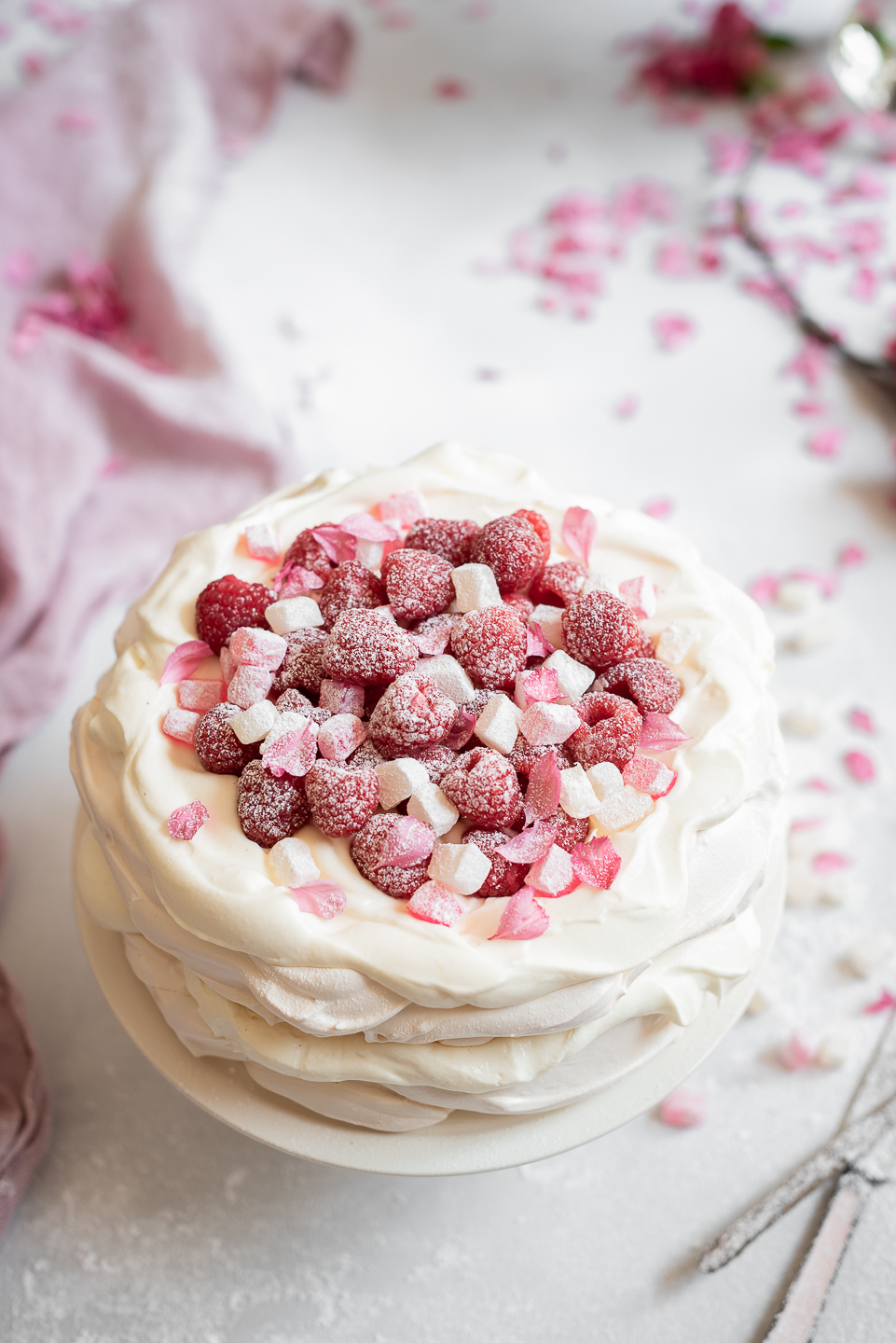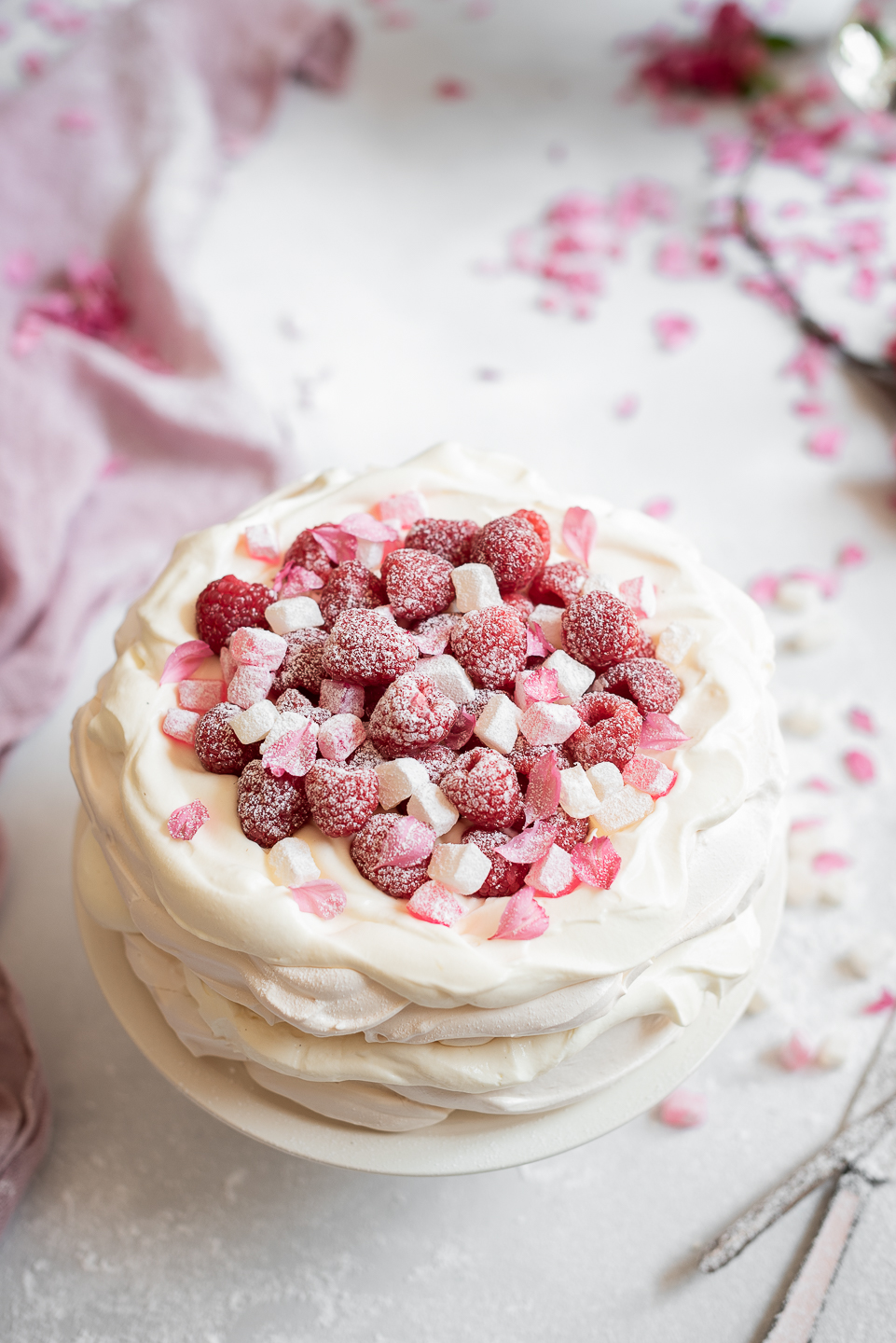 Persian Pavlova with Vanilla Yoghurt Cream
Serves 10-12
Pavlova
6 egg whites
a pinch of fine salt
300g (1 1/2 cups) castor sugar
5ml (1 teaspoon) vanilla extract
10ml (2 teaspoons) rosewater
3/4 teaspoon finely ground cardamom
5ml (1 teaspoon) red wine vinegar
10ml (2 teaspoons) cornflour, sifted
Vanilla Yoghurt Cream
500ml (2 cups) fresh cream
250ml (1 cup) NutriDay Full Cream Vanilla Yoghurt
10ml (2 teaspoons) rose water
To finish 
1 1/2 cups fresh raspberries
Turkish delight, cut into small dice
icing sugar, to finish
Preheat the oven to 150º C. Line a large baking sheet with baking paper. Trace 2 x 20cm circles on the paper, then turn over so that the tracing is on the under side.
Place the egg whites in a clean, grease-free bowl of an electric stand mixer. Add the salt and whisk until frothy. Add the castor sugar, one tablespoon at a time beating well between each addition. This could take anywhere from 6-8 minutes. Once the meringue is glossy and the sugar dissolved, add the vanilla, rosewater and cardamom. Whisk lightly to combine.
Add the vinegar and cornflour and fold through to incorporate.
Divide the meringue mixture between the two circular shapes. Turn the oven down to 110º C and bake for 1 hour 40 minutes. Cool in the oven with the door slightly ajar. Once cooled, store in an airtight container until ready to use.
For the vanilla yoghurt cream, whisk until the cream holds a peak. Add the NutriDay Full Cream Vanilla Yoghurt and rose water. Whisk until thickened.
Place one meringue stack on a cake stand. Spread half the vanilla yoghurt cream over the base. Top with the second meringue layer and the remaining yoghurt cream. Decorate with raspberries and Turkish delight. To finish, sift lightly with icing sugar.
For more yoghurt inspired desserts, you may like to try these:
Jammy Strawberry Yoghurt Donuts
Roasted Strawberry Frozen Yoghurt Cookie Sandwiches
Lemon curd yoghurt creams with syrupy summer berries
Lemon curd yoghurt creams with syrupy summer berries