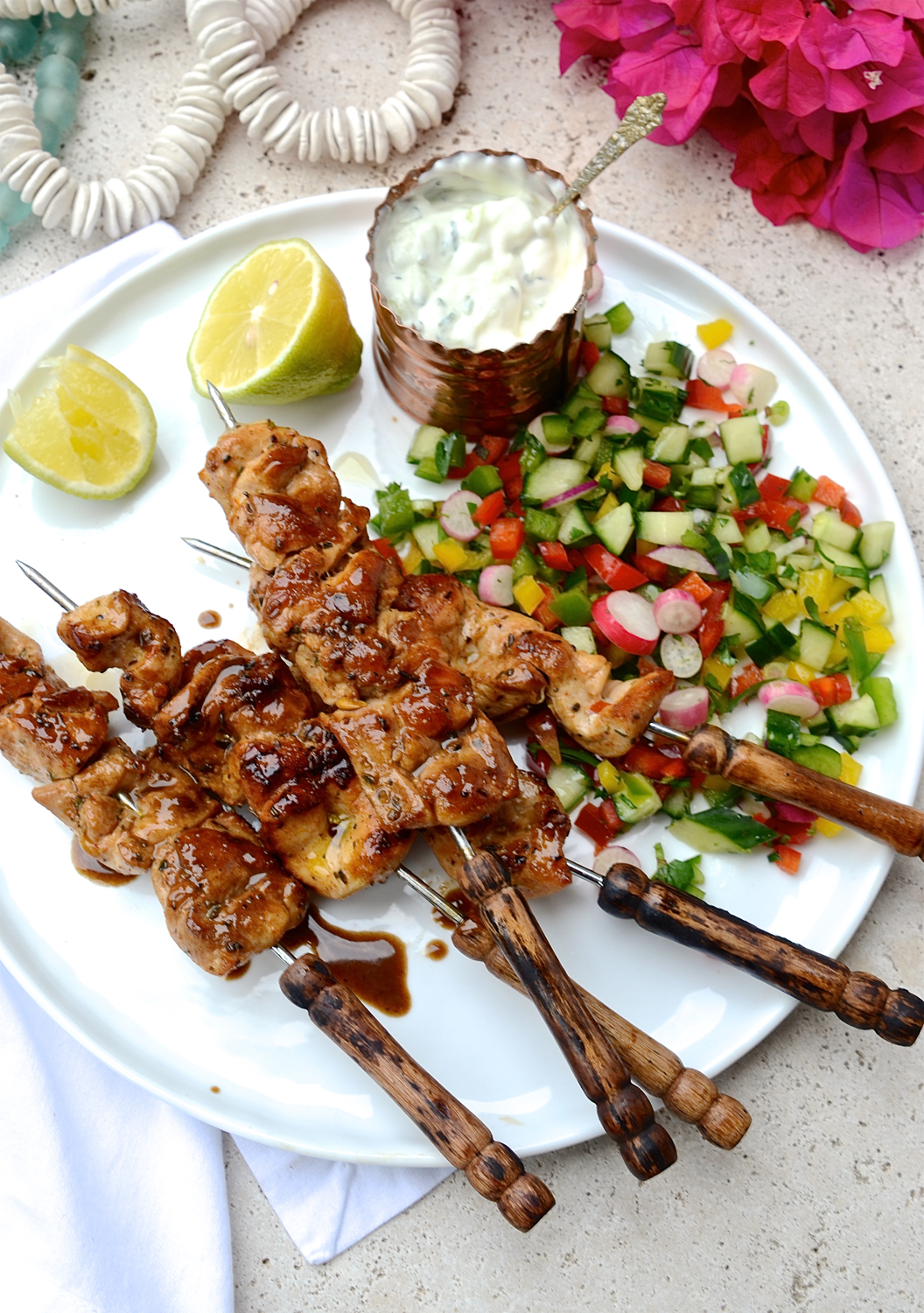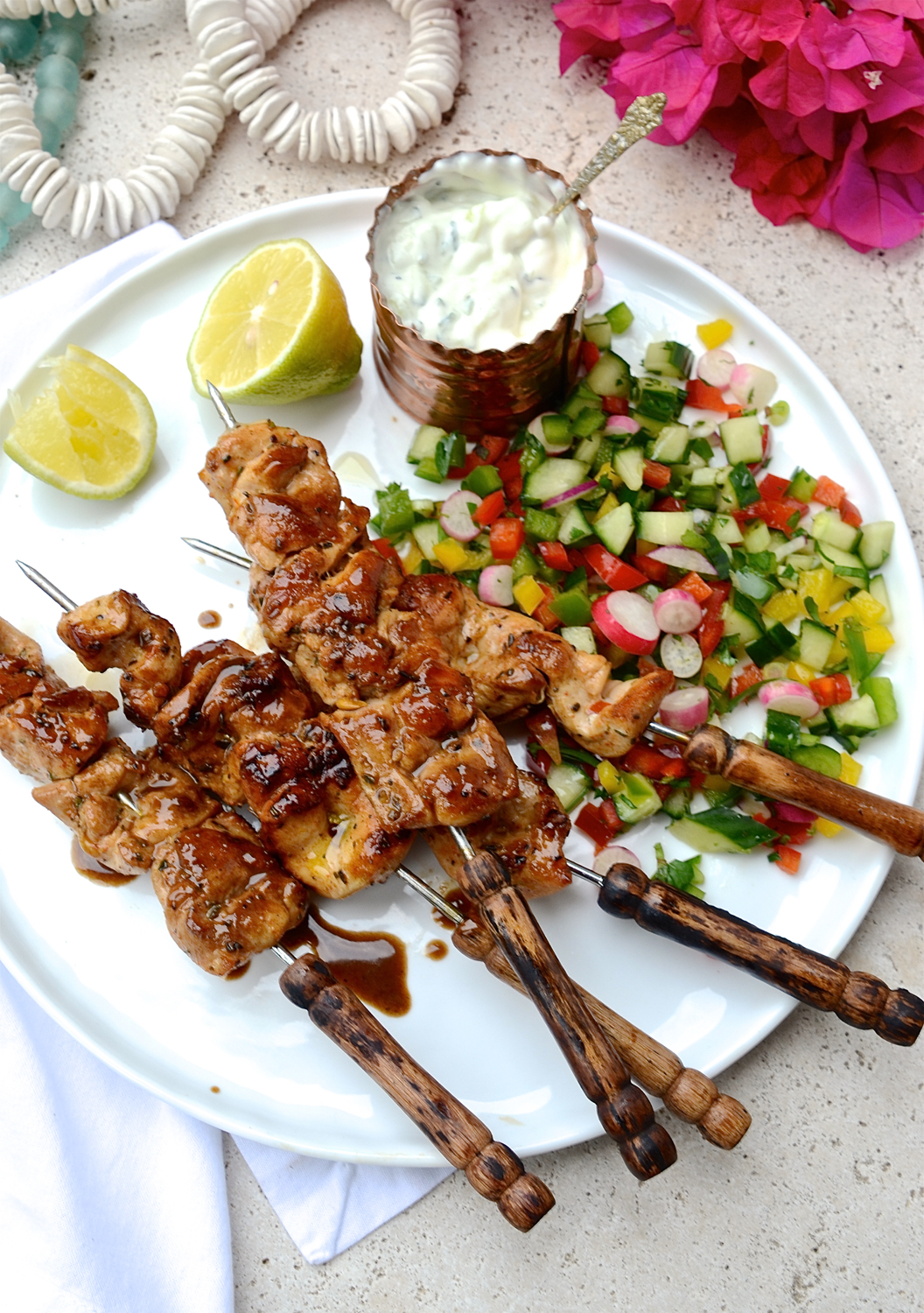 South Africans now a thing or two about barbecues, braaing, that is. September 24th is Heritage Day, also known as Braai Day. Essential to a traditional braai, is plenty of meaty options – a thick cut rib eye steak, maybe some boerewors (sausage) and succulent chicken kebabs. If you're not first in line at Woolworths to snap up your favourite chicken kebabs, you'll probably go without. Here's a handy little recipe for our favourite Greek chicken kebabs that will keep everyone happy.
The secret to a great chicken kebab is the marinade. Using chicken thighs goes a long way to ensure the kebabs are succulent and full of flavour. Marinating overnight is also a good idea. For the marinade, I've gone with Mediterranean flavourings – olive oil, lemons, garlic, rosemary and oregano. It's worth mentioning that fresh rosemary is key to this marinade. For weeknight suppers, pan fry the kebabs in a griddle pan. Serve with Greek salad and warmed pita breads. Fast, fresh and simple.
Greek Chicken Kebabs
Makes 12
Marinade
3 tablespoons extra virgin olive oil
zest of 1 lemon
2 tablespoon lemon juice
1 garlic clove, minced
2 stems fresh rosemary, de-stalked and finely chopped
1 teaspoon dried oregano
1/2 teaspoon smoked paprika
1/2 teaspoon salt
black pepper
For the kebabs
900g skinless, de-boned chicken thighs
wooden skewers, soaked in water for 30 minutes
Place all the ingredients for the marinade in a non-metallic bowl and mix to combine. Cut the chicken pieces into quarters. Add to the marinade and toss to coat. Cover with cling film and refrigerate overnight.
Thread the chicken onto the skewers. Season lightly with sea salt and cook the kebabs over the coals, turning frequently until slightly charred and cooked through. Serve with extra lemon wedges.
You may like these kebab recipes too: