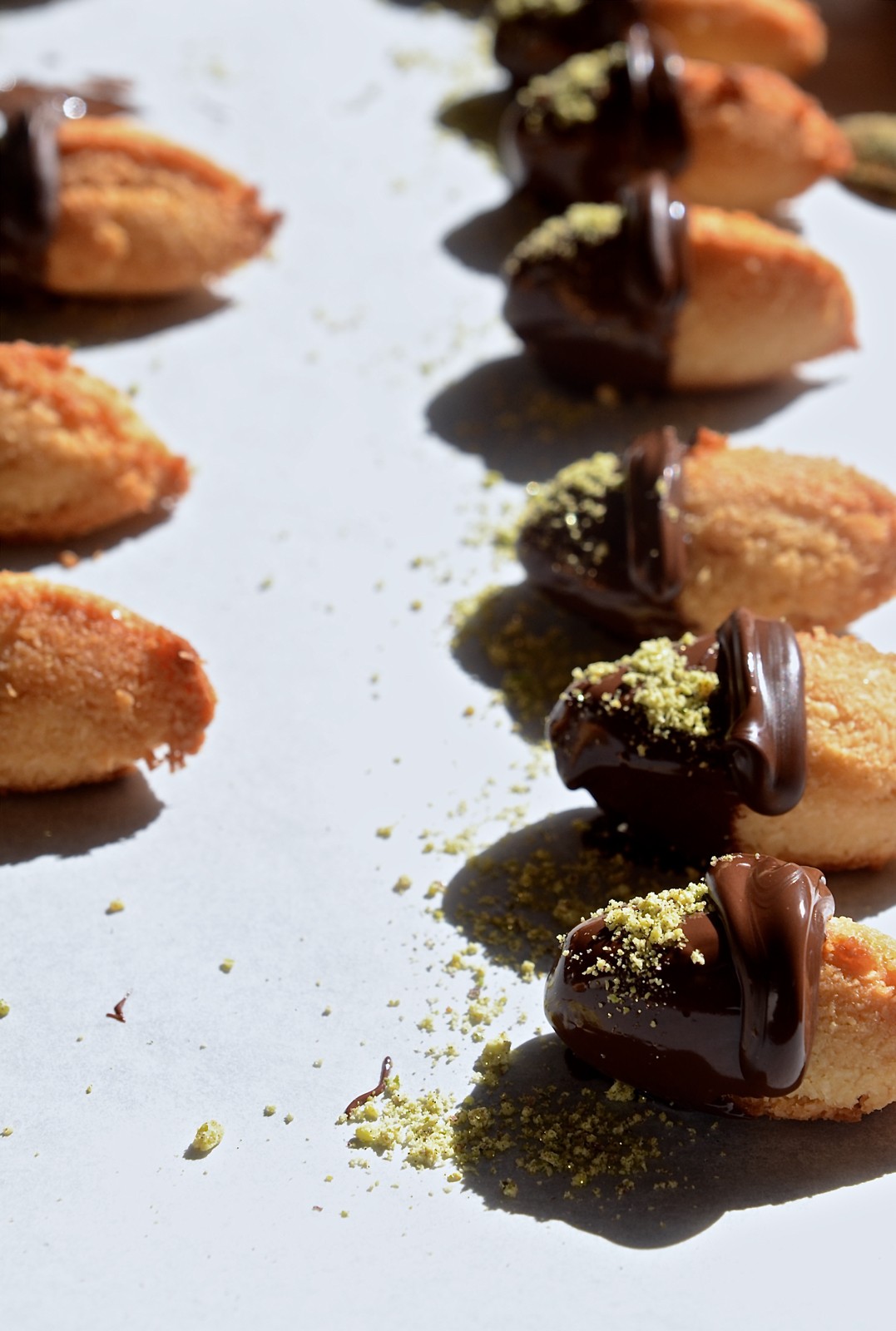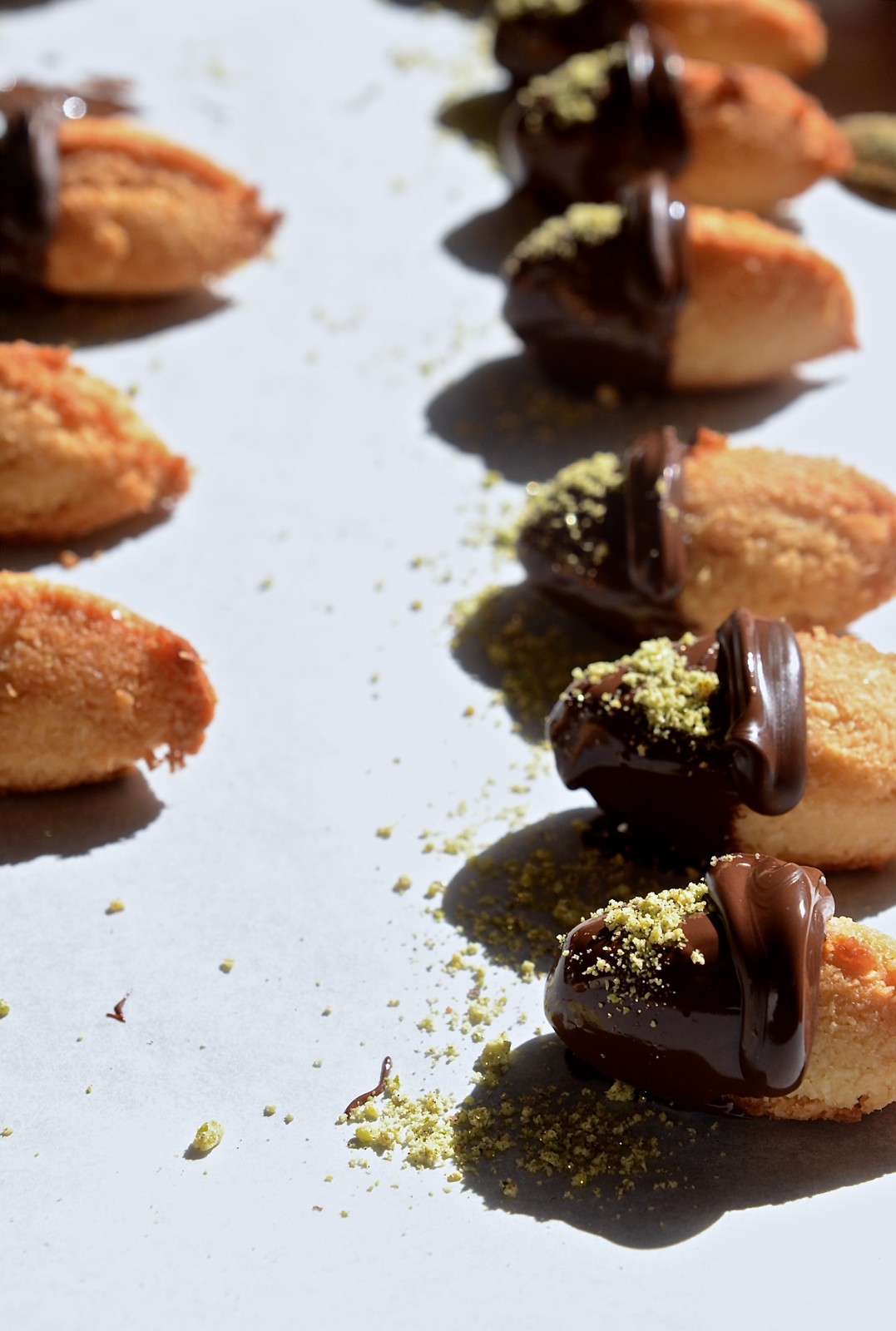 These gluten-free coconut quenelles started out as casual-style clusters, but they've taken the shape of torpedo bites. Dipped in dark chocolate and specked with pistachio dust, they're everything you'd expect from a good macaroon.
The quenelles have a crunchy exterior and a chewy centre, very similar to the famous French macaron, but nowhere near as stressful to make. Made with desiccated coconut and ground almonds, they're gluten free with a subtle nutty taste.
The chocolate dipping is optional, unless of course you live in my household, where it's mandatory. Gold-specked pistachio dust adds a touch of glam, but can be substituted with finely chopped almonds. I'd love to say that they'll keep well for up to one week, but seriously, they were done in a day. The quenelles are best on the day they're baked as the edges are crisp and tend to soften slightly the longer they're left.

Gluten-free coconut quenelles
Makes 16
2 egg whites
70g castor sugar
2 tablespoons honey or maple syrup
110g desiccated coconut
3 tablespoon ground almonds
1/2 teaspoon vanilla extract
To finish (Optional)
80g dark chocolate (50% or 70% Lindt), melted
1 tablespoon roasted pistachio nuts,
edible gold dust (from speciality baking stores)
Preheat the oven to 170º C. Place the egg whites in a small saucepan and whisk lightly, just enough to break up the whites. Add the castor sugar, honey, coconut and ground almonds. Place over a low heat and cook for about 3-5 minutes, stirring all the while. Remove from the heat, add the vanilla and mix together. Set aside to cool.
Line and grease a baking sheet. Using two teaspoons, form the quenelles by pressing a generous amount of the mixture firmly together. Shaping into a quenelle. Place on the baking sheet and continue until you've used up all the mixture. Bake for about 20-22 minutes until crisp and golden. Cool completely.
Dip each quenelle into the chocolate, allow excess to drip off, then place on baking paper.
Grind the pistachio nuts in a coffee grinder or with a rolling pin. Mix in a generous pinch of gold dust. Scatter the pistachio dust lightly over the chocolate and leave to set.
More gluten free bakes:
Gluten free cashew nut brownies
Gluten free zucchini and basil pesto seed bread
Gluten-free black bean brownie S'mores