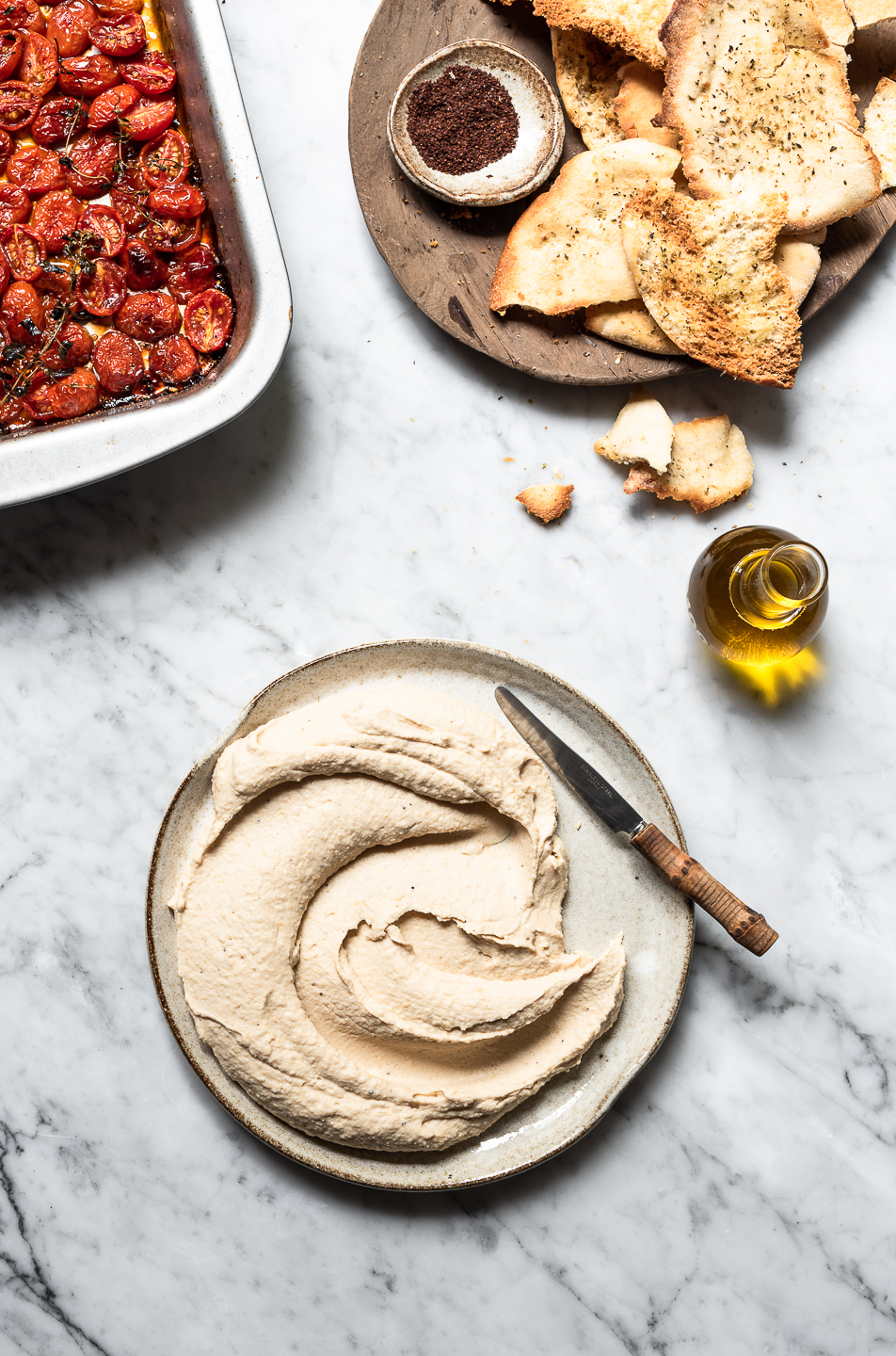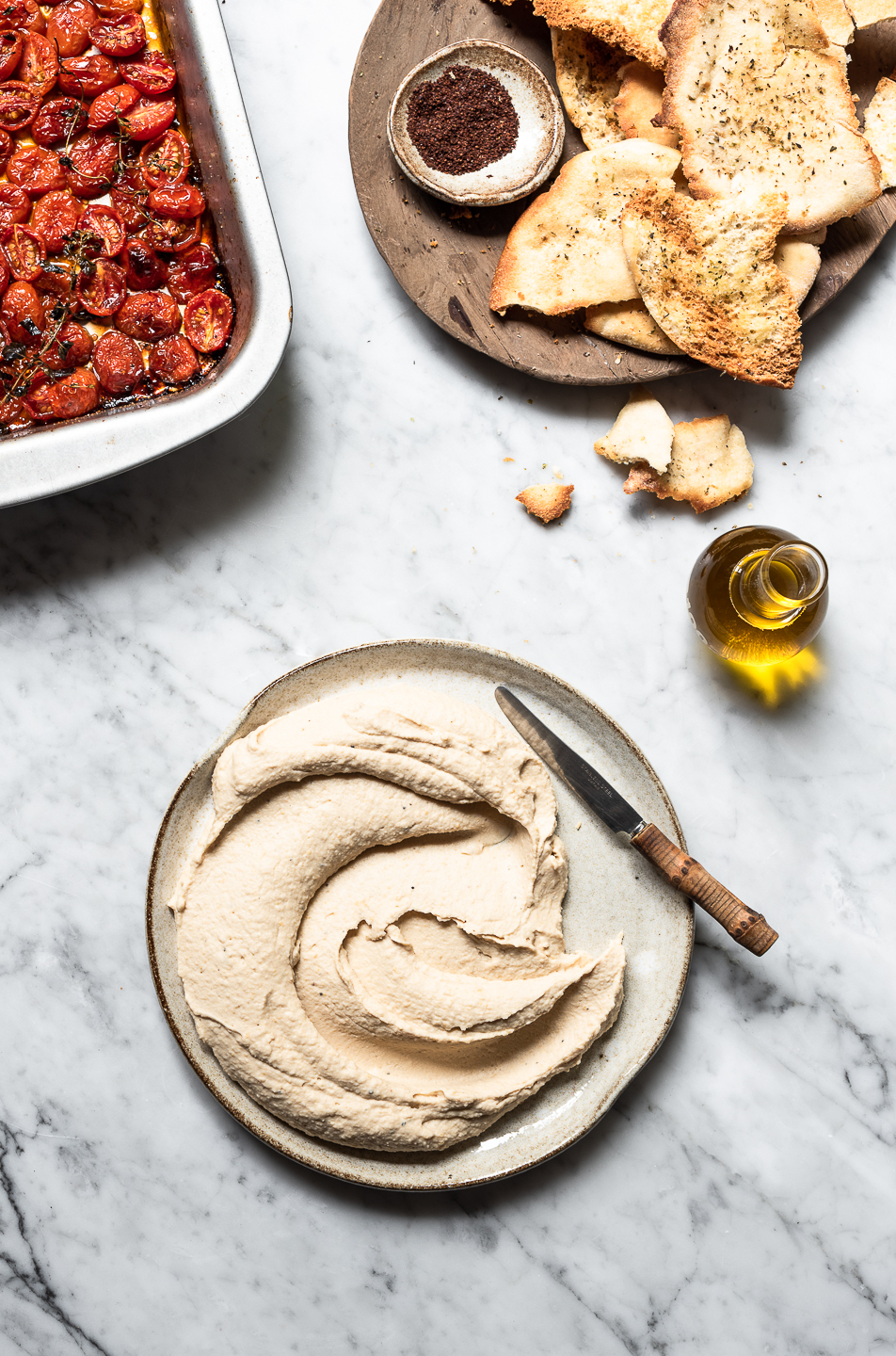 Can you ever have enough hummus recipes? If you're a supporter of this tawny Middle Eastern dip, the answer is a resolute, no. These are my favourite five hummus recipes on the blog. Hummus is like your everyday jeans. It doesn't have a season. It's an all year thing. Besides the addictive tahini taste and creamy texture, hummus is communal food that requires interaction and encourages conversation. People food. My white bean hummus is topped with candied tomatoes elevating it to more than just a dip.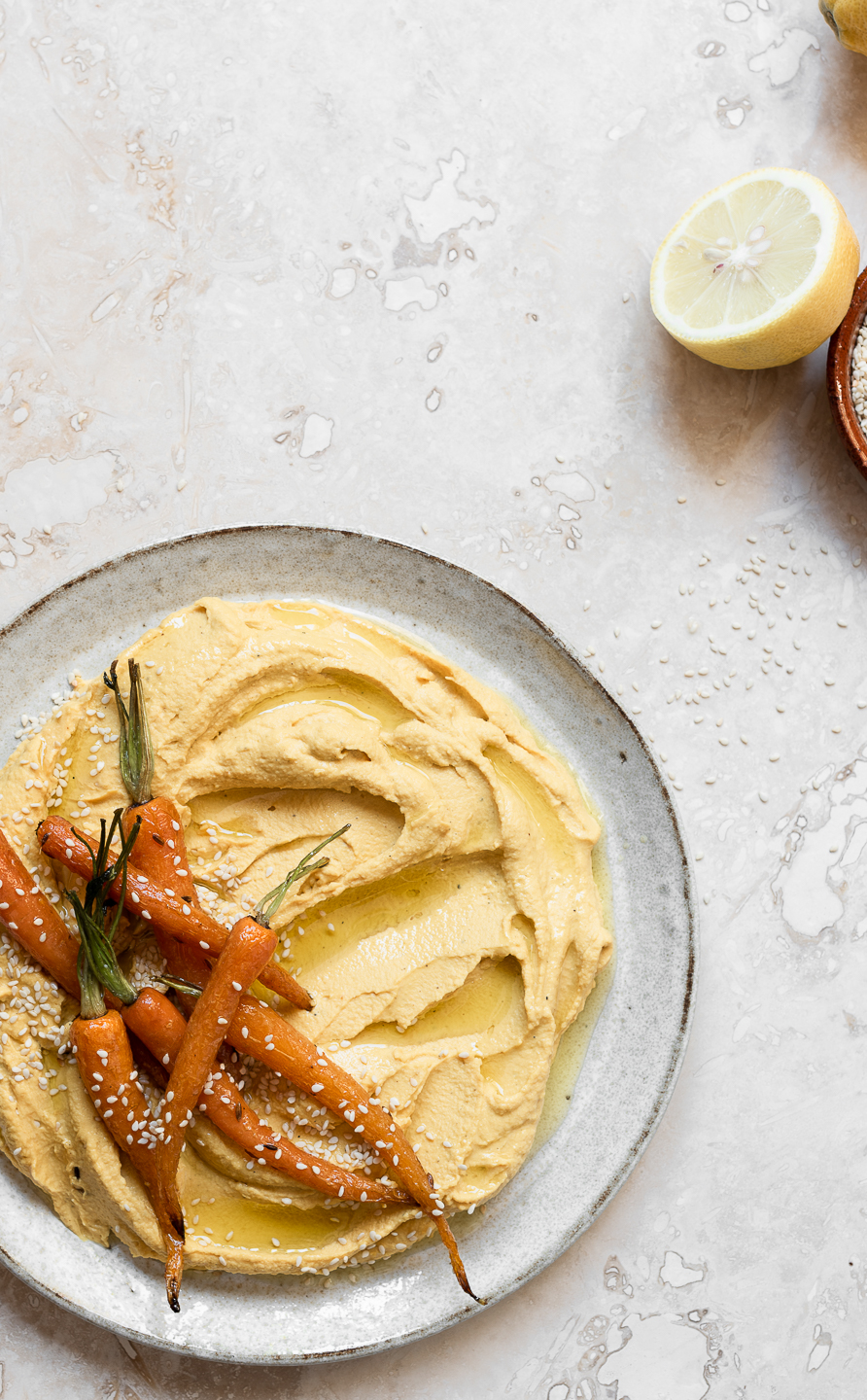 The recipe for this smooth roasted carrot hummus is from Sophia Lindop's new cookbook, Going Home. It's colourful and beautifully honest, filled with food and stories from Lebanon, a country gleaming with hopeful optimism, casting off the ravages of war and slowly creeping its way back to a former glory. Sophia takes us on a delicious journey to the land of her forefathers and brings to light the food of Lebanon, merging authenticity with an innovative and modern interpretation of Lebanese cuisine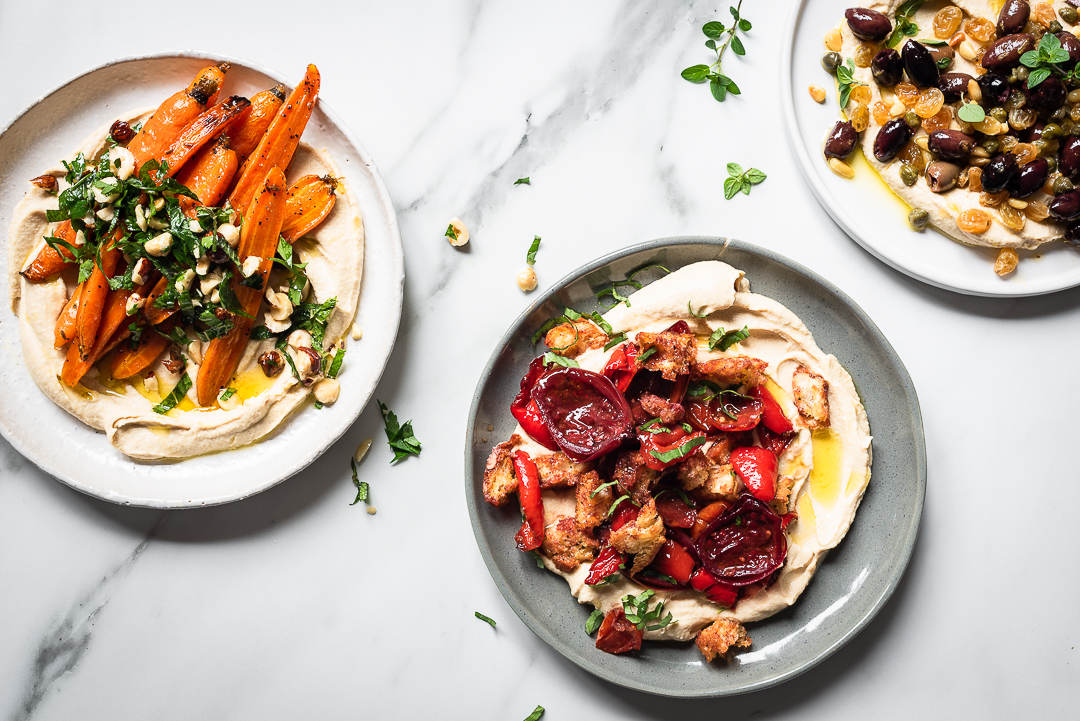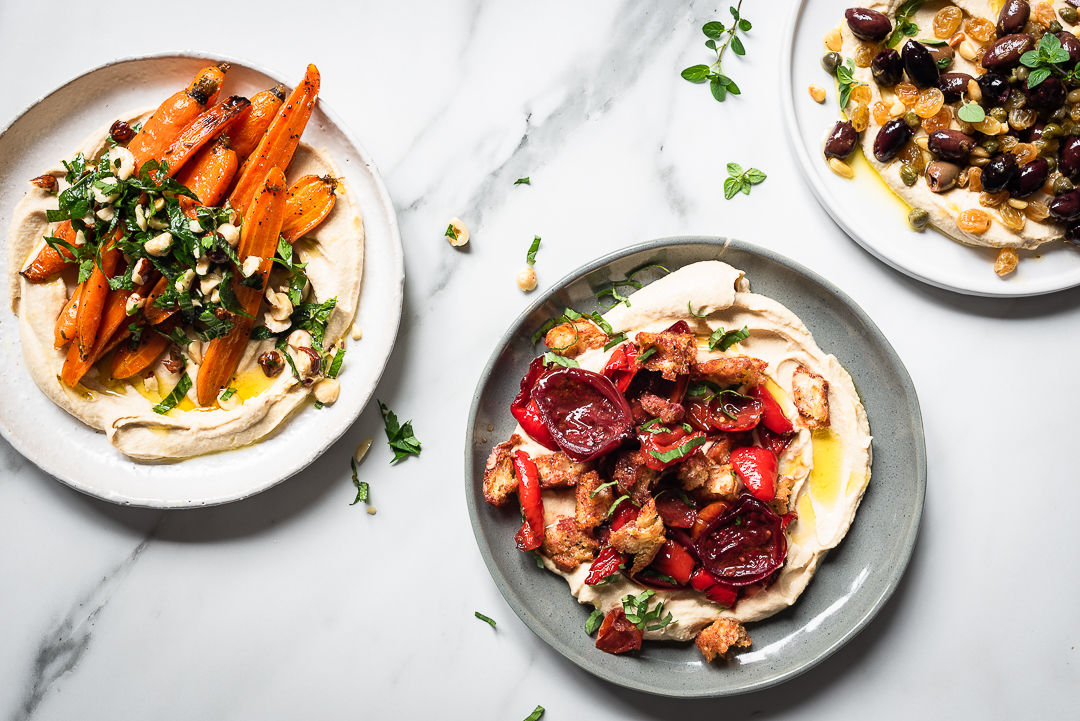 The recipe for the Roast flax and sunflower seed hummus below is from the cookbook, Bibby's Kitchen. I also used it as the base for the hummus salad bowls above. For the toppings – Roast tomato panzanella, Sicilian olive and pine nut salad and Cumin carrot with minted hazelnuts.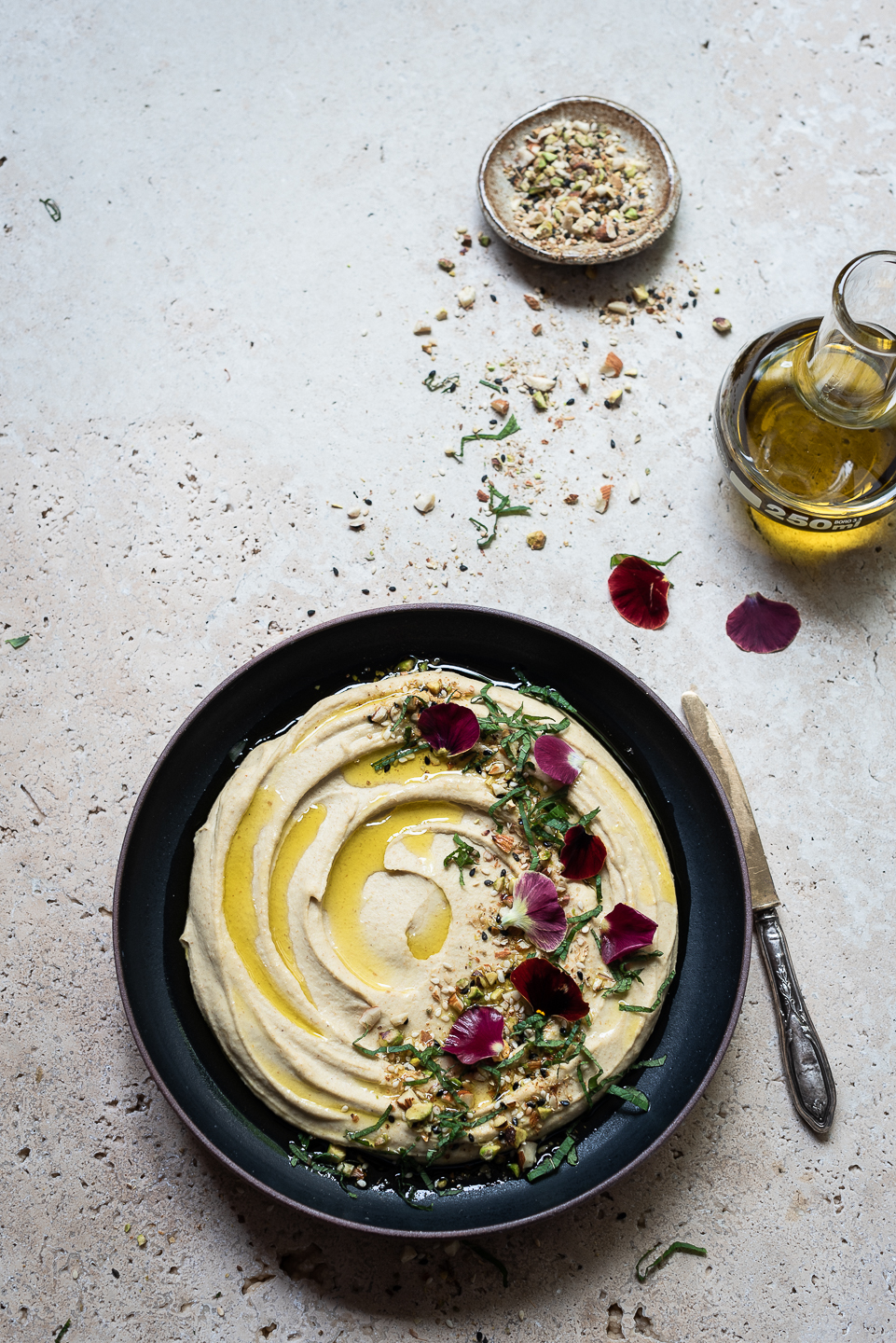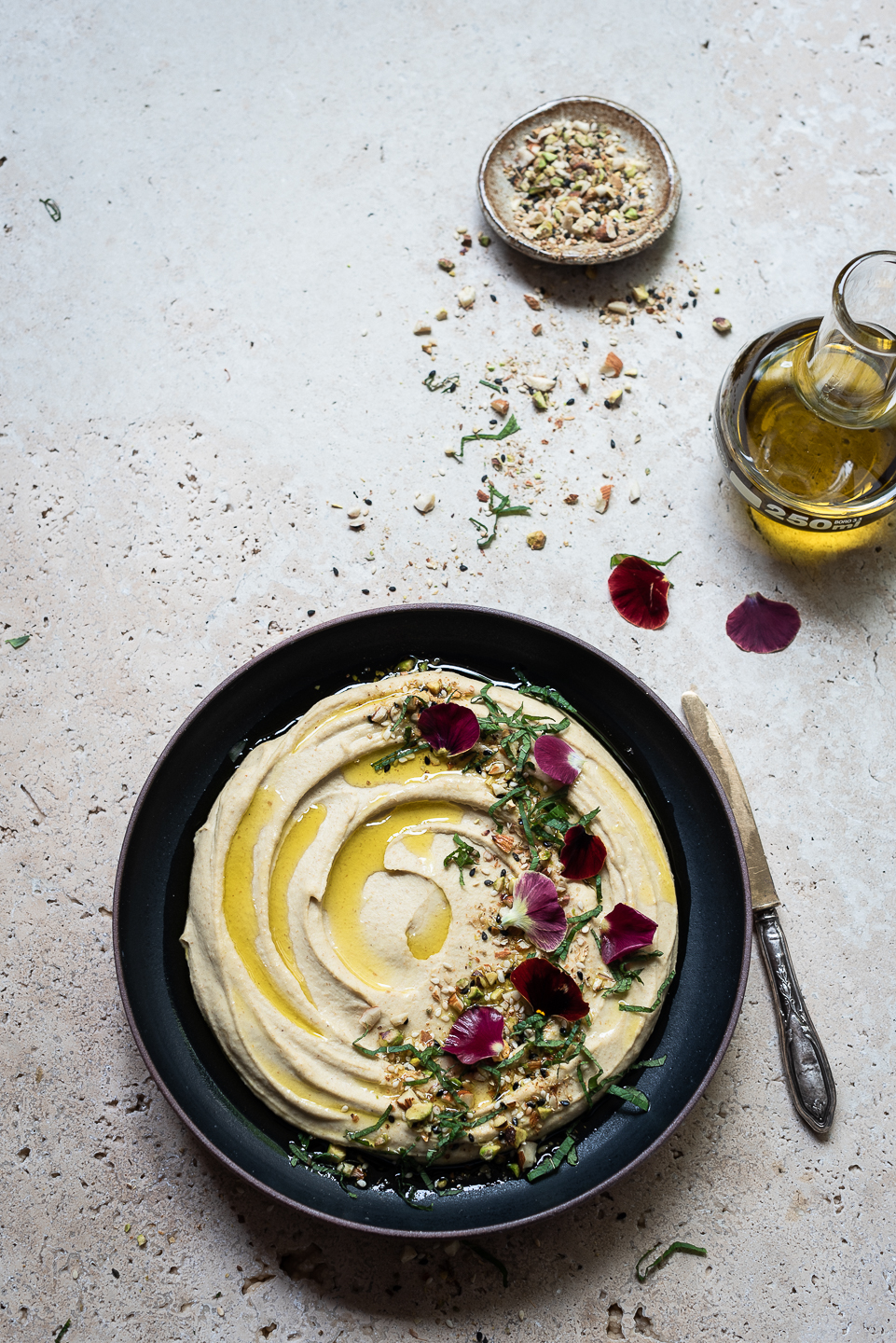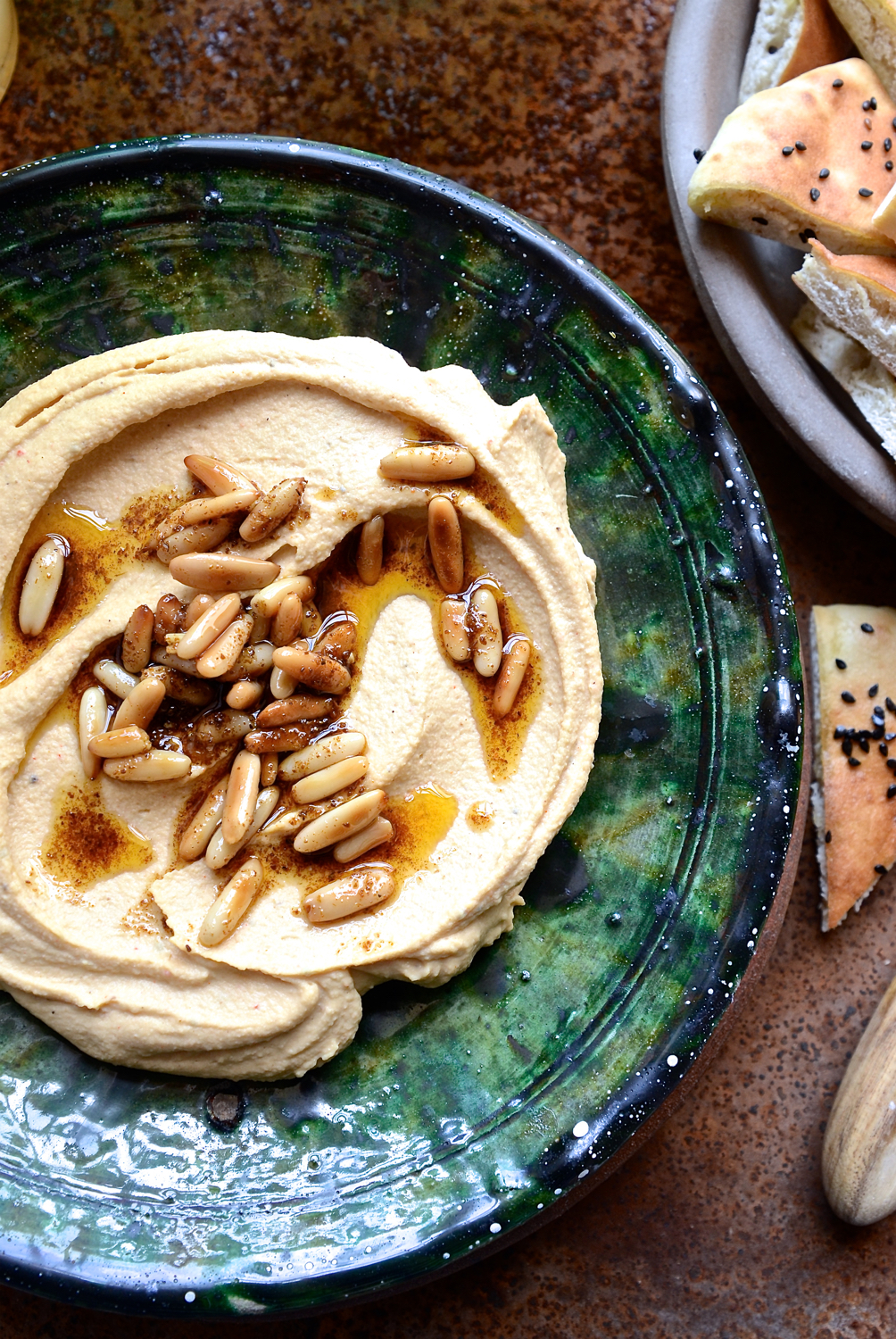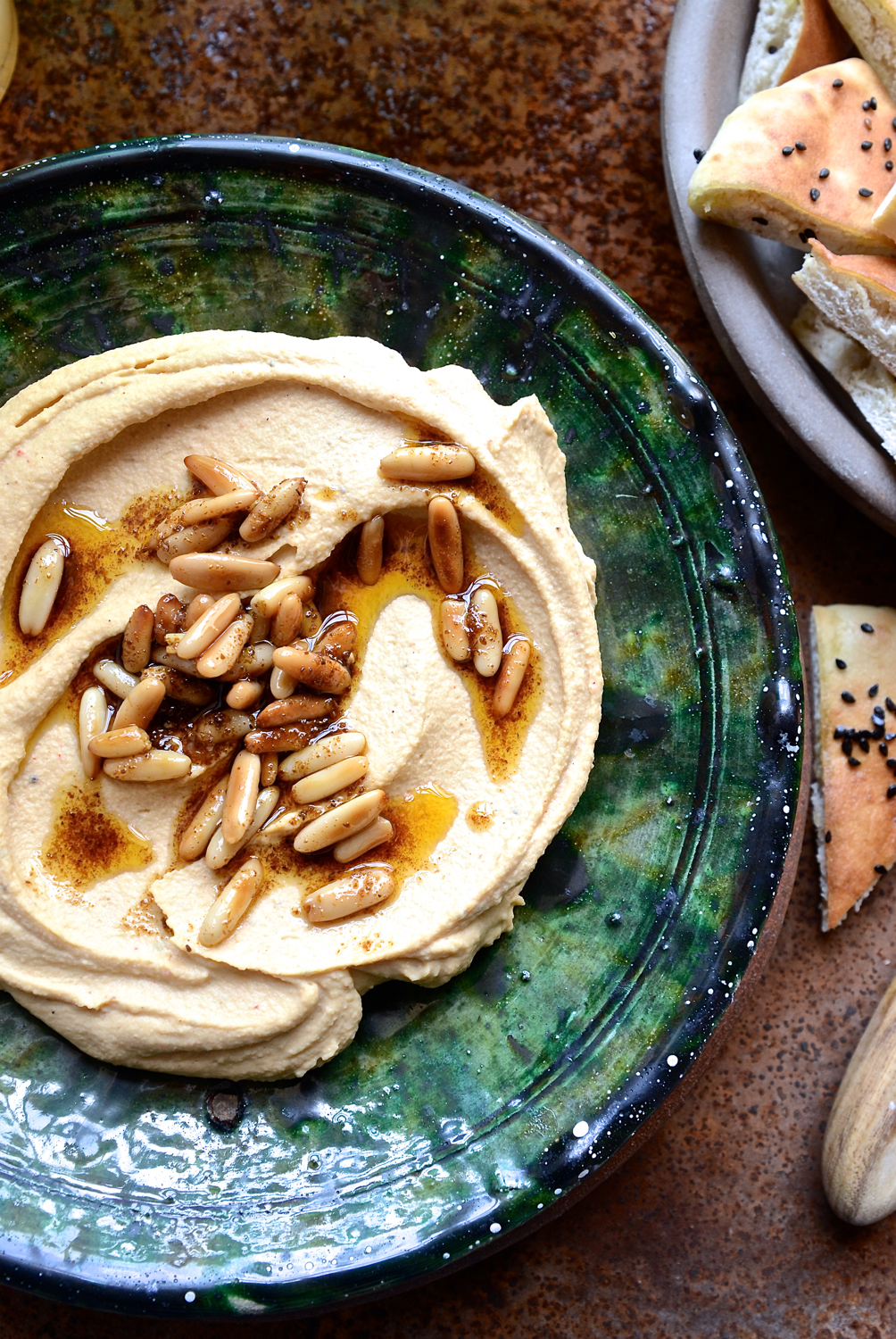 Ottolenghi, considered the authority on all things Middle Eastern, talks about the 'hummus war' that rages in the Middle East. Hotly disputed, is who can lay claim to the best hummus recipe and ownership thereof.  Creamy hummus with harissa oil is my take on this Middle Eastern staple. It is as the name suggests. Creamy and super smooth.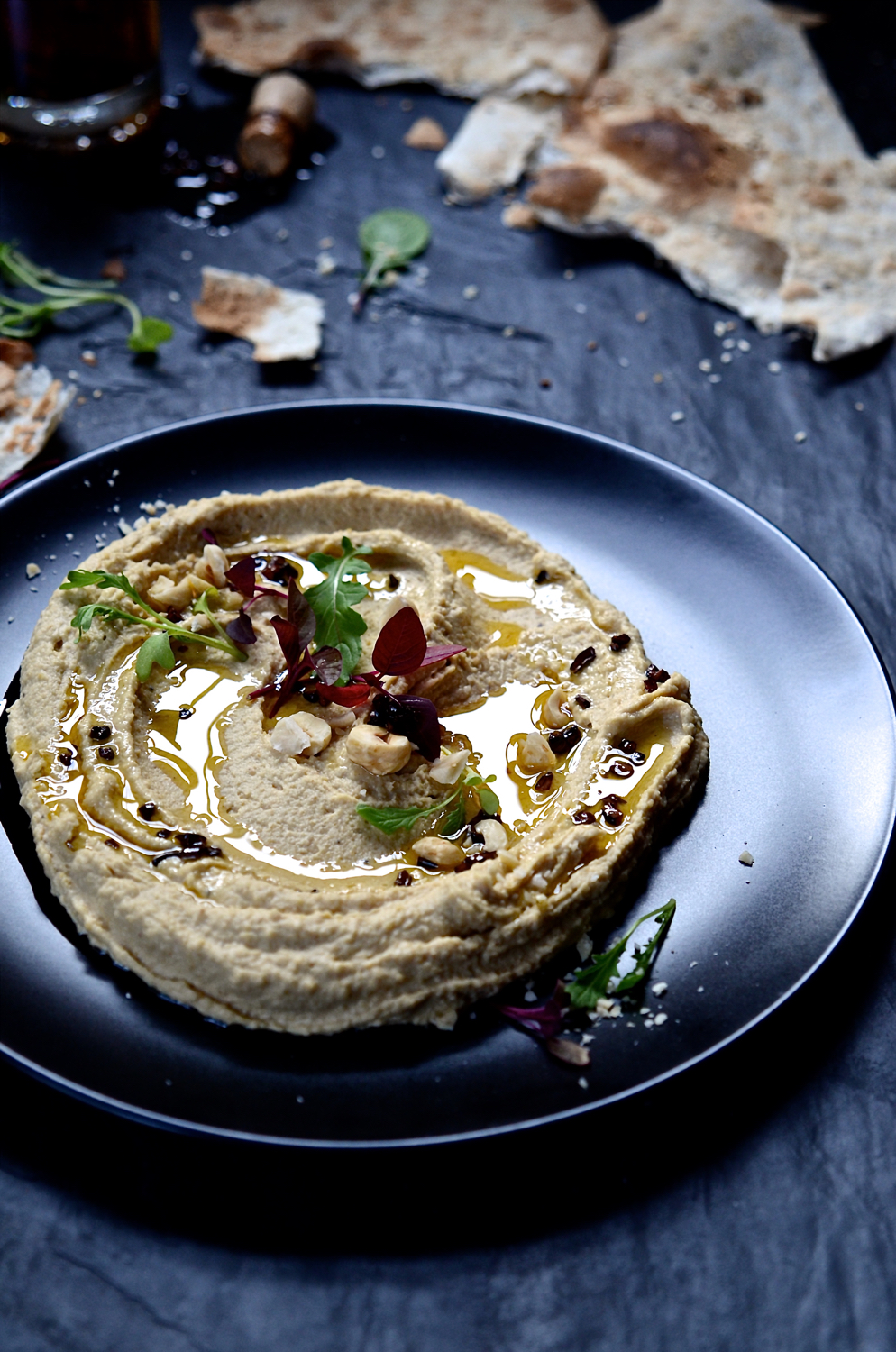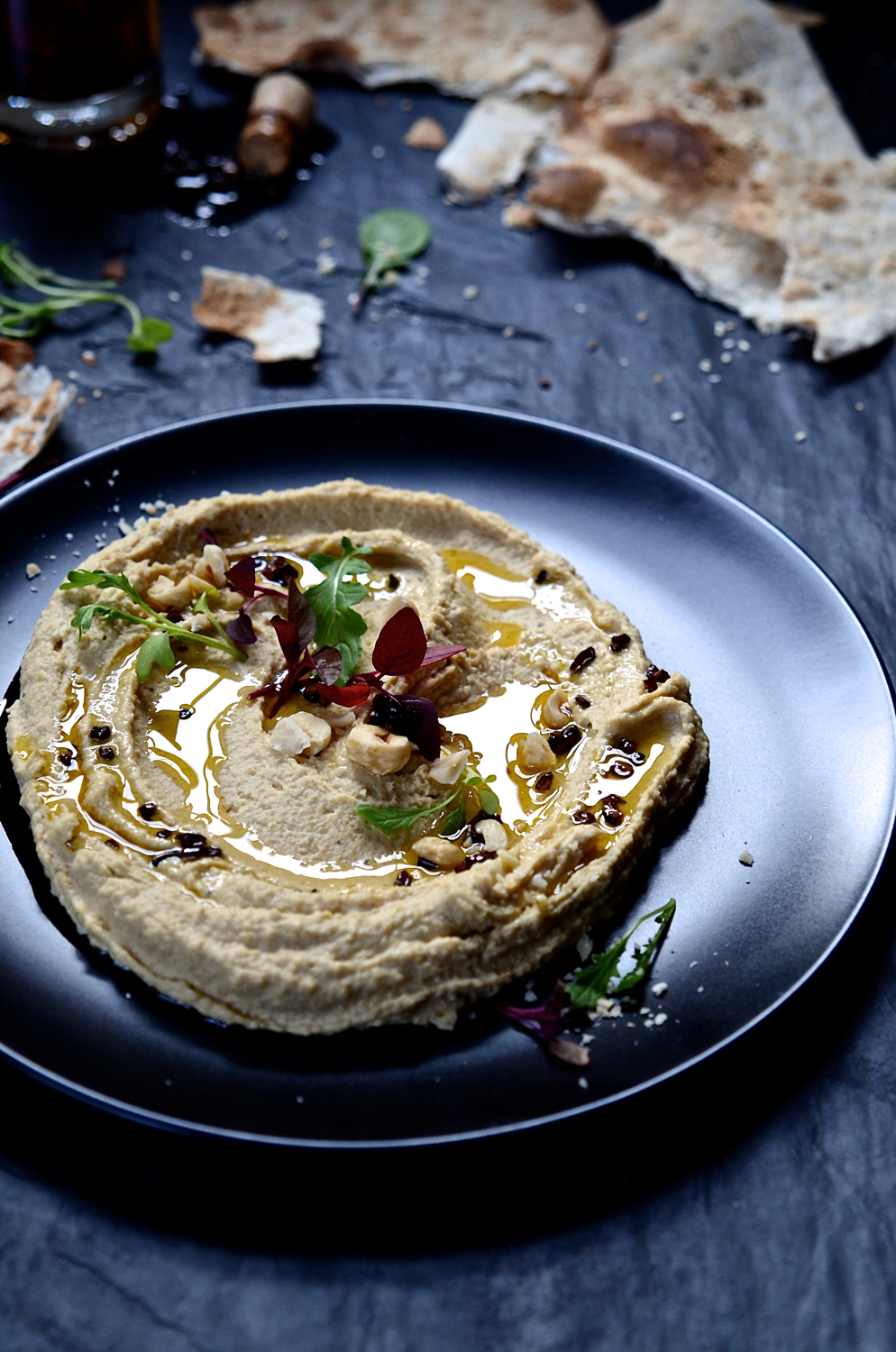 The idea for this cocoa bean chili oil was inspired by an unusual cookbook, Hotel Chocolat. It sounds like the kind of hotel I'd like to visit. Hidden between the stories, I found a cocoa chilli oil recipe. It sounded up my ally and happened to work perfectly paired with this roasted peanut hummus. The recipe for the chili oil is really simple, yet delivers deeply complex flavours. Drizzle over scrambled eggs, roast chicken, salads and of course, the peanut hummus.