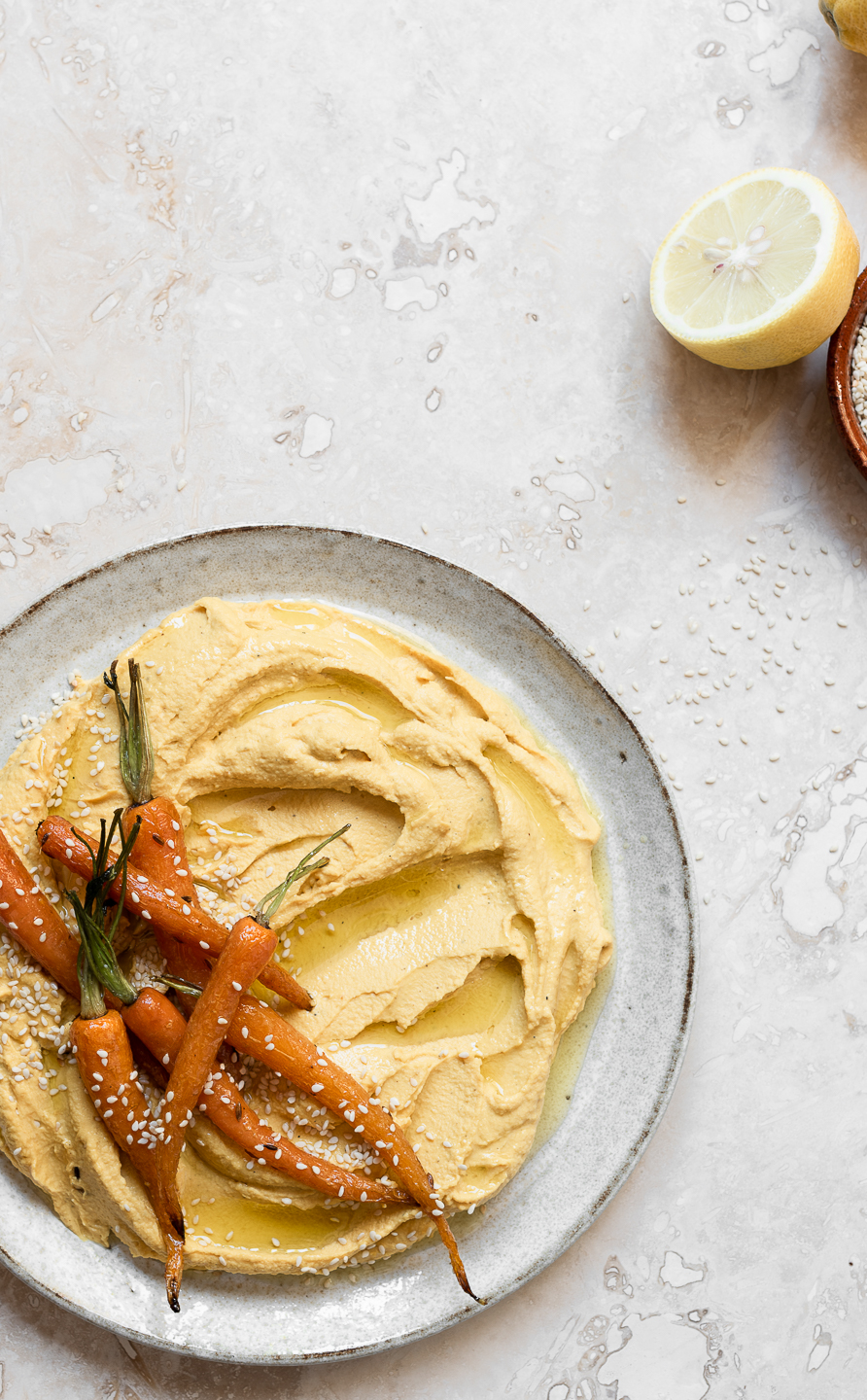 The recipe for this smooth roasted carrot hummus is from Sophia Lindop's new cookbook, Going Home. It's the kind of book that makes you want to cook. It's colourful and beautifully honest, filled with food and stories from Lebanon, a country gleaming with hopeful optimism, casting off the ravages of war and slowly creeping its way back to a former glory. Sophia takes us on a delicious journey to the land of her forefathers and brings to light the food of Lebanon, merging authenticity with an innovative and modern interpretation of Lebanese cuisine.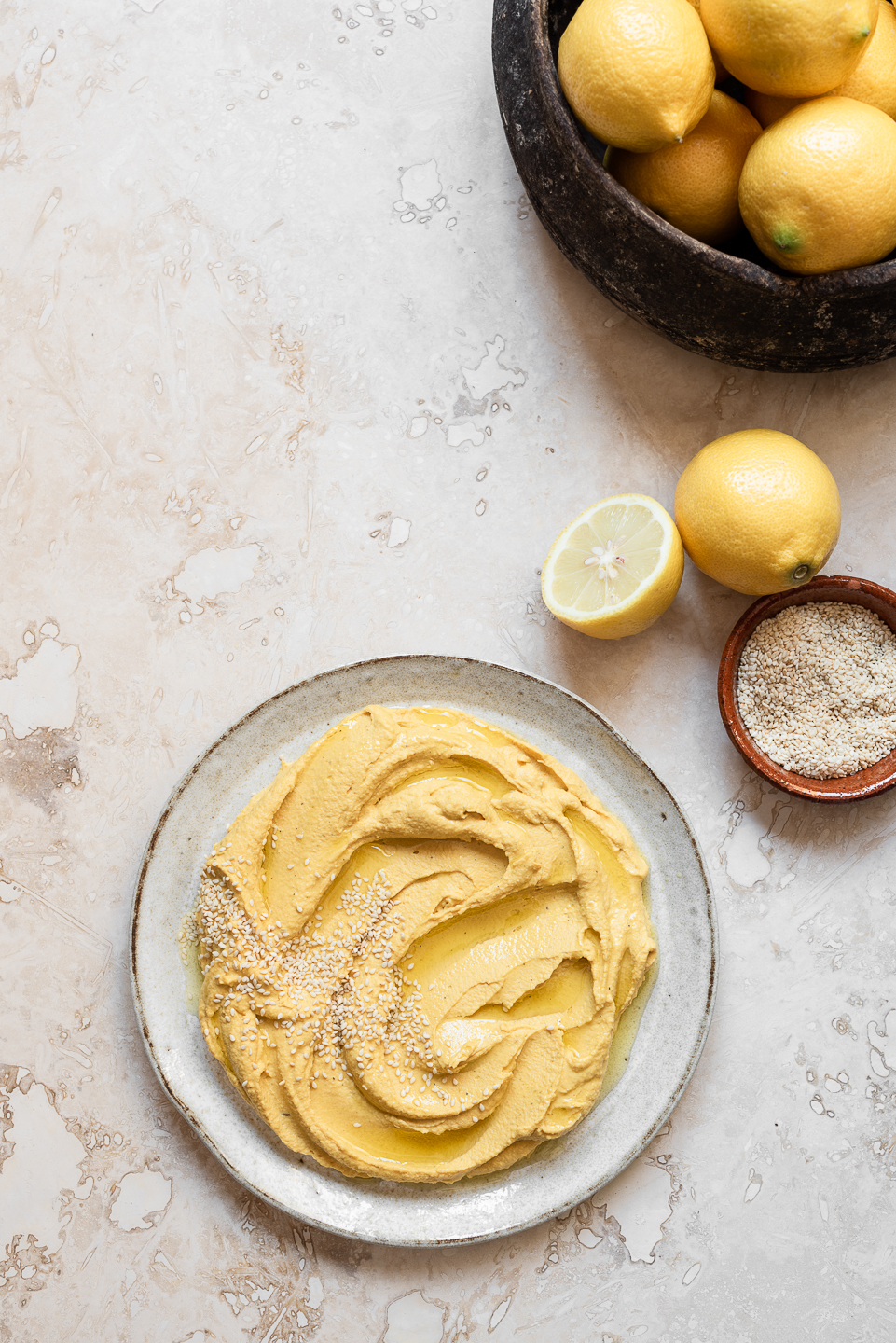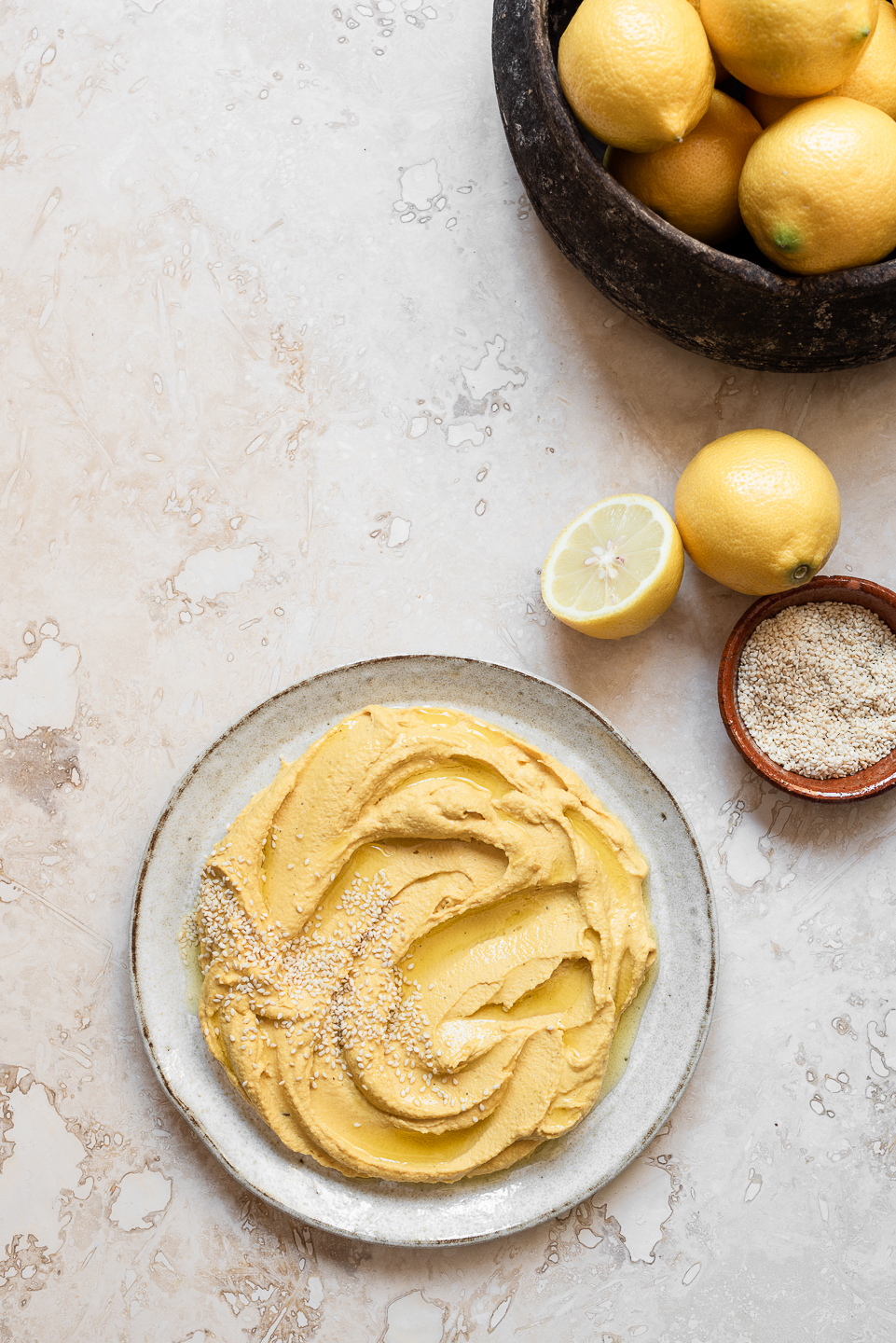 I met Sophia for the first time late last year. We talked incessantly about our love of food, the people who make it significant and, the adventures to far away places that anchor and give depth to our cultural roots. We spoke about all the shiny things that excite and inspire cooks, our conversation flitting from the joys of travel to the treasure trove of undiscovered flavours and exotic ingredients that make food a constant adventure.
Choosing one recipe from a sea of possibilities was a challenge. My choice was based on immediate gratification. The pot of just-cooked chickpeas on the stove nudged me towards the hummus. So hummus it was. Hummus is like peanut butter. Addictive. One spoonful leads to another and then it is downhill to the end. No matter how many recipes you have, there's always room for one more. This Middle Eastern staple is on weekly repeat in our kitchen. Making a double batch is always a good idea, especially if you're leaning towards plant-centred eating. We use hummus in wraps, on veggie burgers and for roast vegetable grain bowls. It's a must on any mezze platter, offered with flatbreads and salty olives.
Here's what I love about this roasted carrot hummus:
cumin and carrots – like basil and tomato, the inevitable vegetable romance
generous tahini, lemon juice and olive oil
simple, everyday ingredients
Cook's note: I roast the garlic along with the carrots. It softens the sharpness and adds a subtle sweetness, which I love. Either way is good. Don't tell Sophia, but notched up the cumin just a tad. 
My lemon tree has offered up the most glorious lemons this season. Later this week I'll be making Sophia's Lemon and Yoghurt cake with orange and cardamom syrup and the legendary Lemonade from Batroûn. Going Home is available from Sophia's website. It is without a doubt, a book to cook. Beginning to end.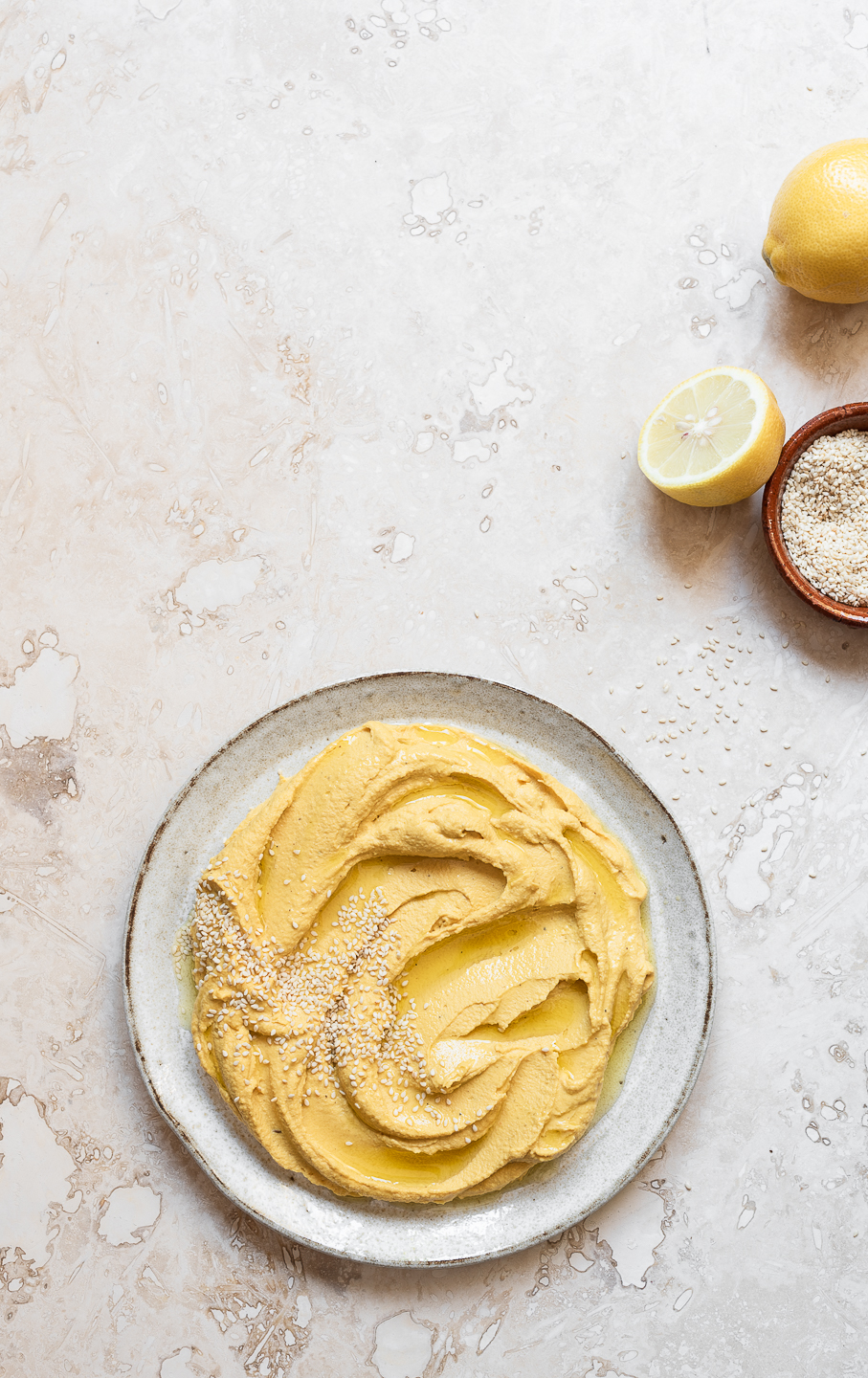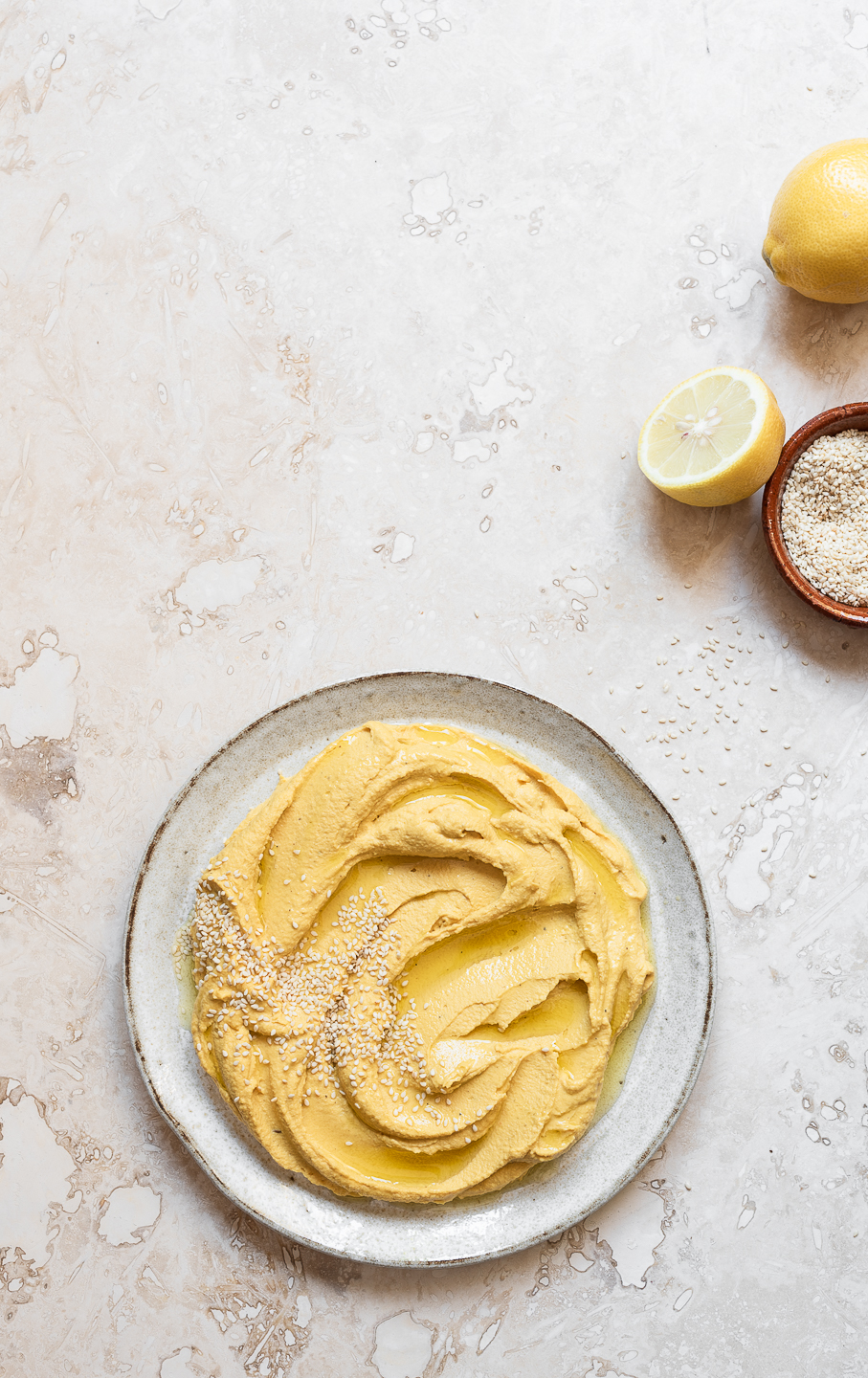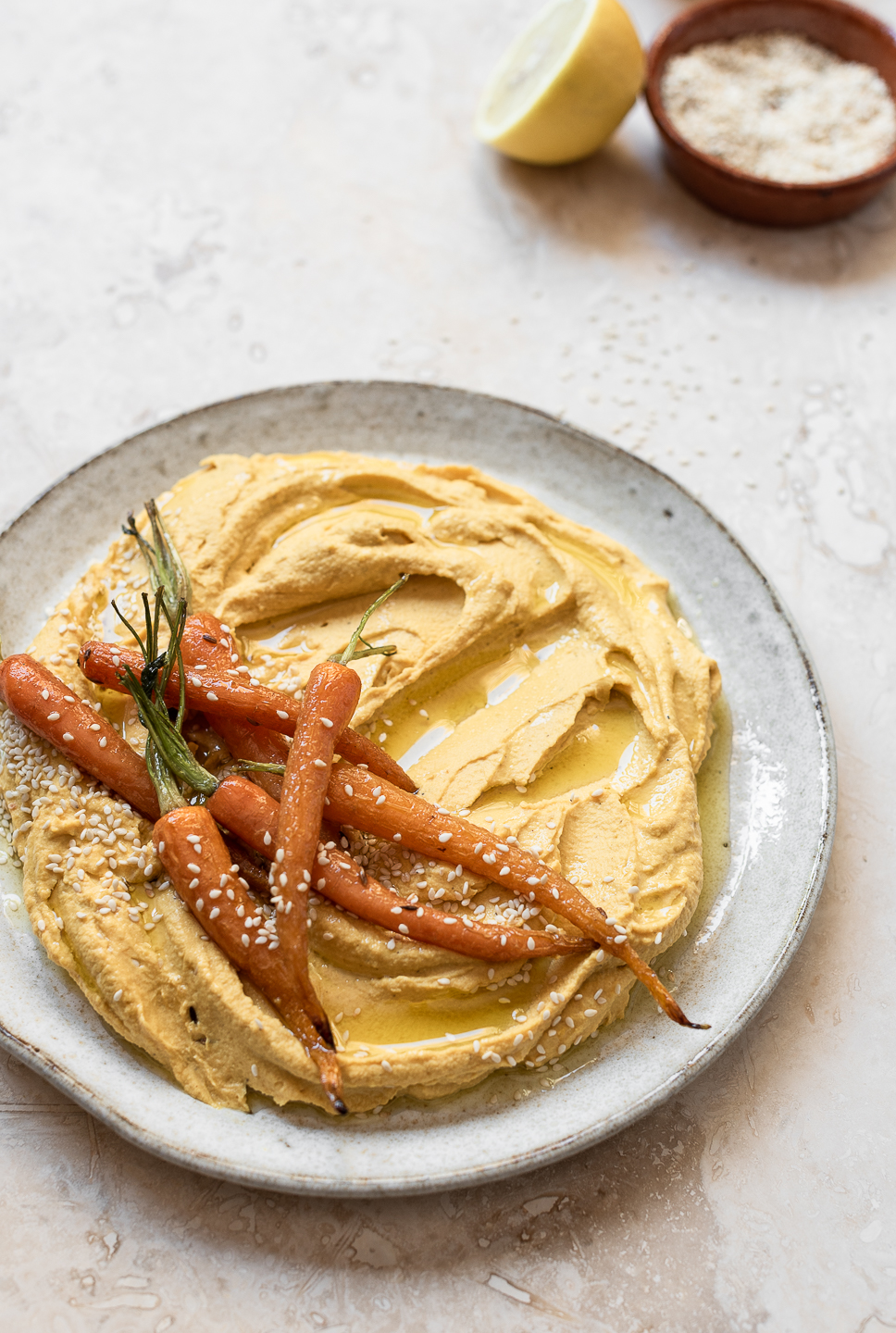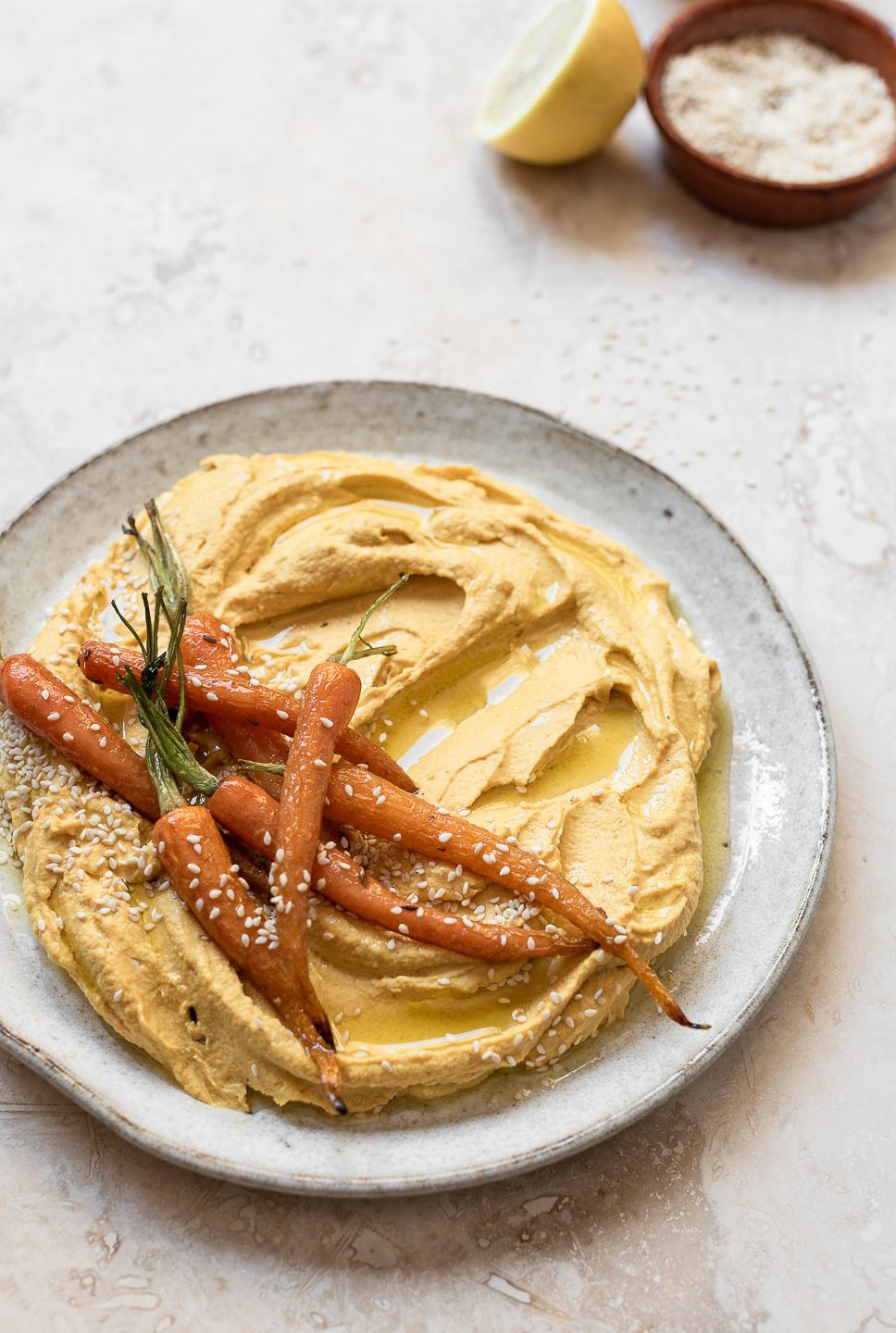 Smooth Roasted Carrot Hummus
Makes about 2 cups
olive oil, for roasting
6 medium carrots, scrubbed and roughly chopped
400g tinned chickpeas, rinsed and drained
2-3 cloves garlic
80-120ml (1/3 to 1/2 cup) tahini
45ml (3 tablespoons) fresh lemon juice
5ml (1 teaspoon) ground cumin
60ml olive oil, plus extra for finishing
toasted sesame seeds (optional)
salt and freshly ground black pepper
Preheat the oven to 200º C.
Arrange the carrots on a small roasting tray and drizzle with olive oil. Season with salt and black pepper. Wrap the garlic in foil and add to the tray. Roast for about 35 minutes until fork tender. Press the softened garlic flesh out of the skins and add to the carrots. Set aside to cool.
Place the carrots, garlic, chickpeas, tahini, lemon juice and cumin in processor. Add the olive oil and a splash of cold water. Blitz until smooth and creamy, adding a little more water until you reach the desired consistency. Adjust the seasoning with a little more salt or spritz of lemon juice, if you feel it needs more flavour or brightening.
If you're besotted with hummus, here is one of the first recipes I posted in the early days of food blogging. I loved it then, as I do now. The warm harissa oil is testament to my love of bold North African flavours.
Ultra Smooth Hummus with harissa pine nut oil