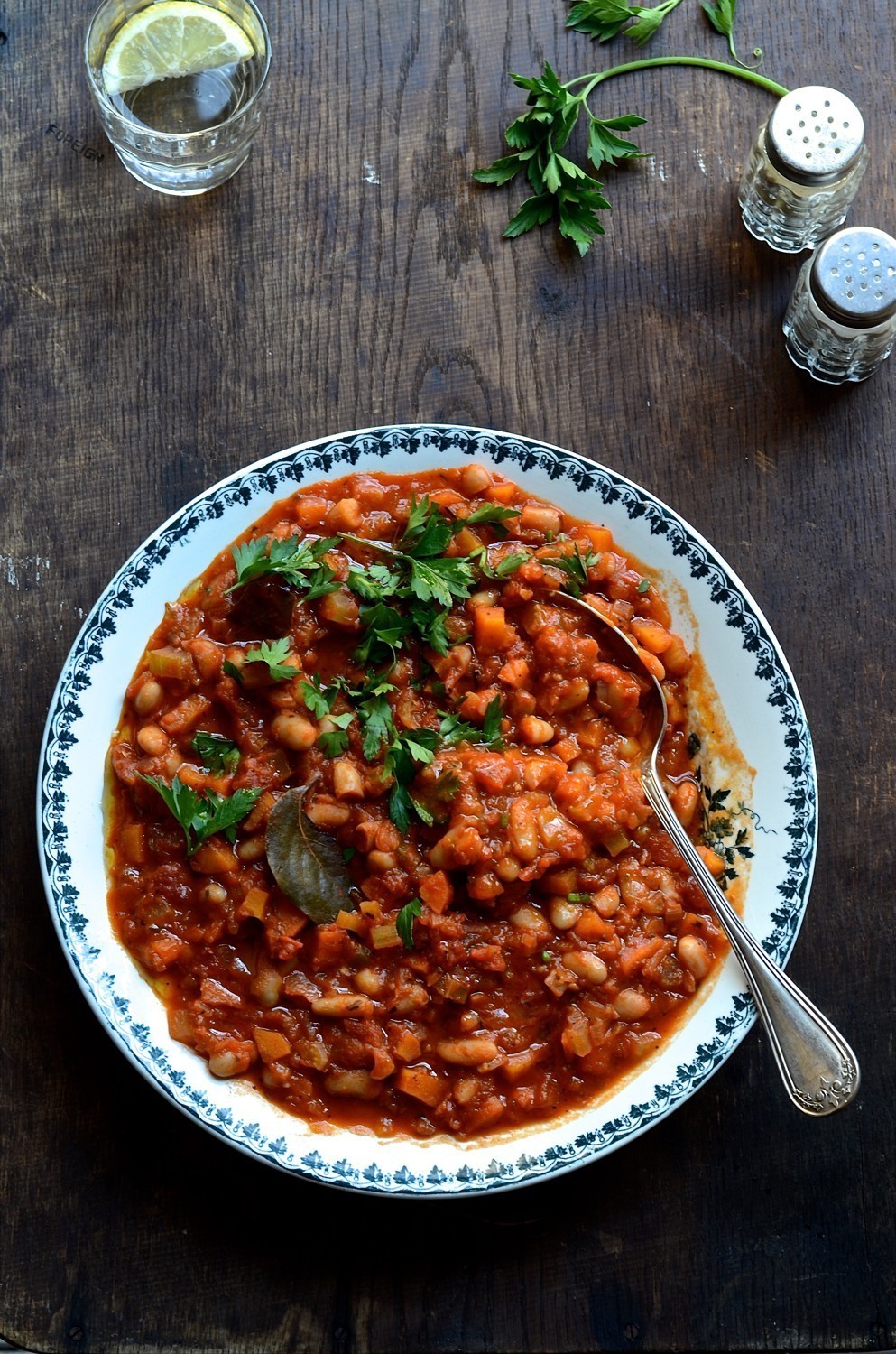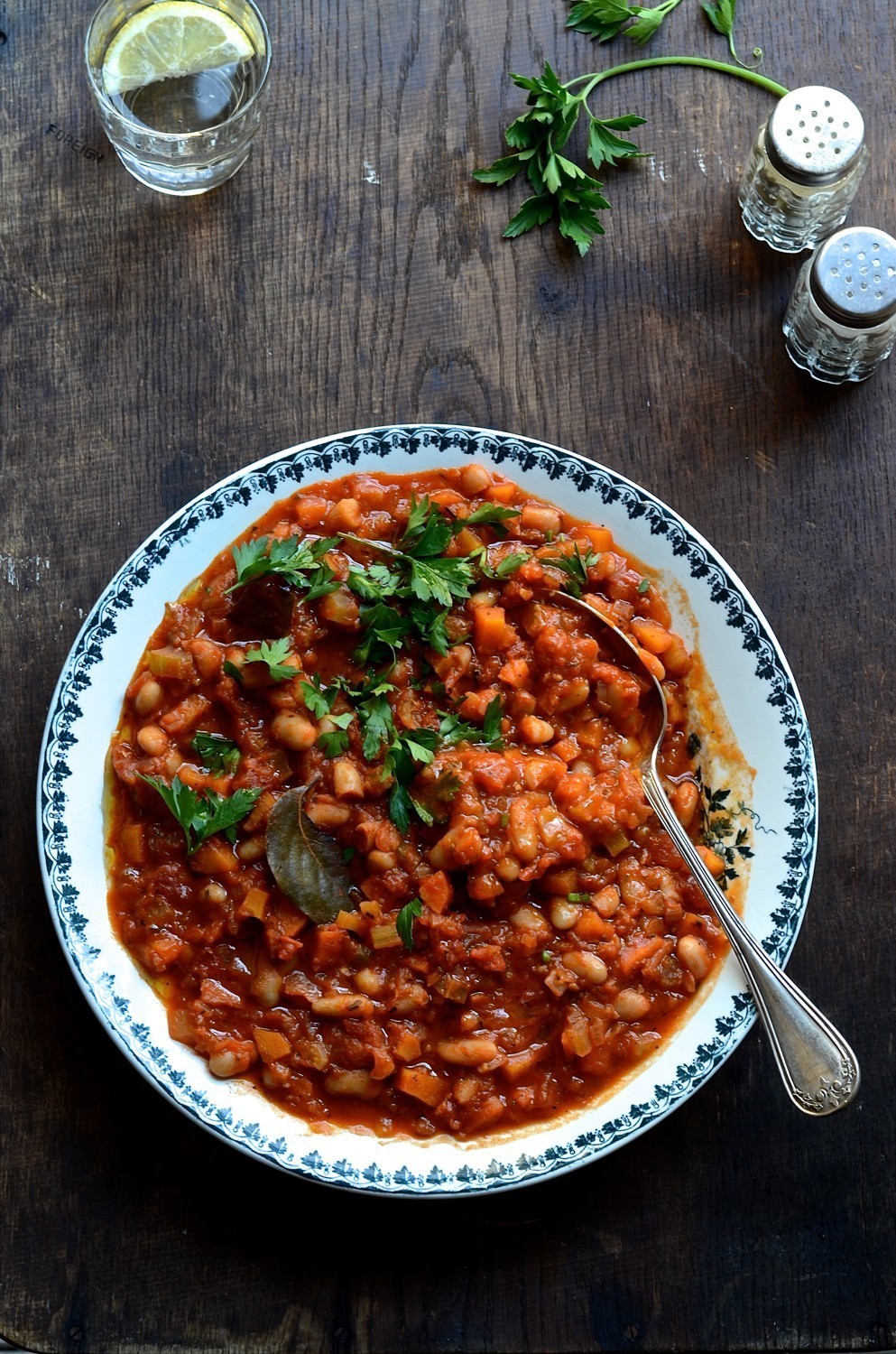 Last week we spoke about how the former generation were adept at turning a handful of basic ingredients into a meal fit for a king. This fennel and cannellini bean stew is testament to how a handful of pantry staples can be transformed into healthy and wholesome recipes. Beans are possibly one of the most inexpensive plant-based proteins. It's a pantry staple I'm never without.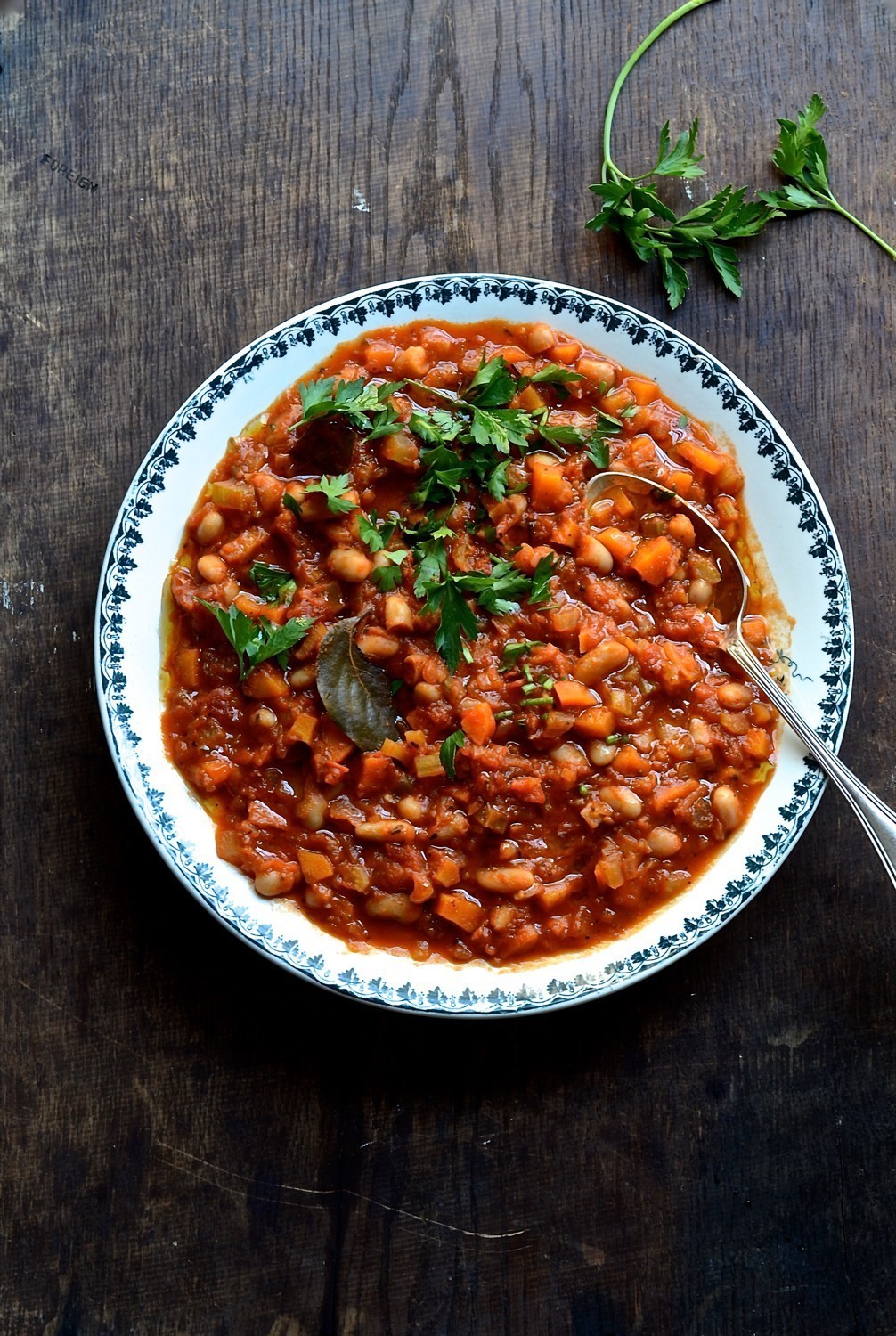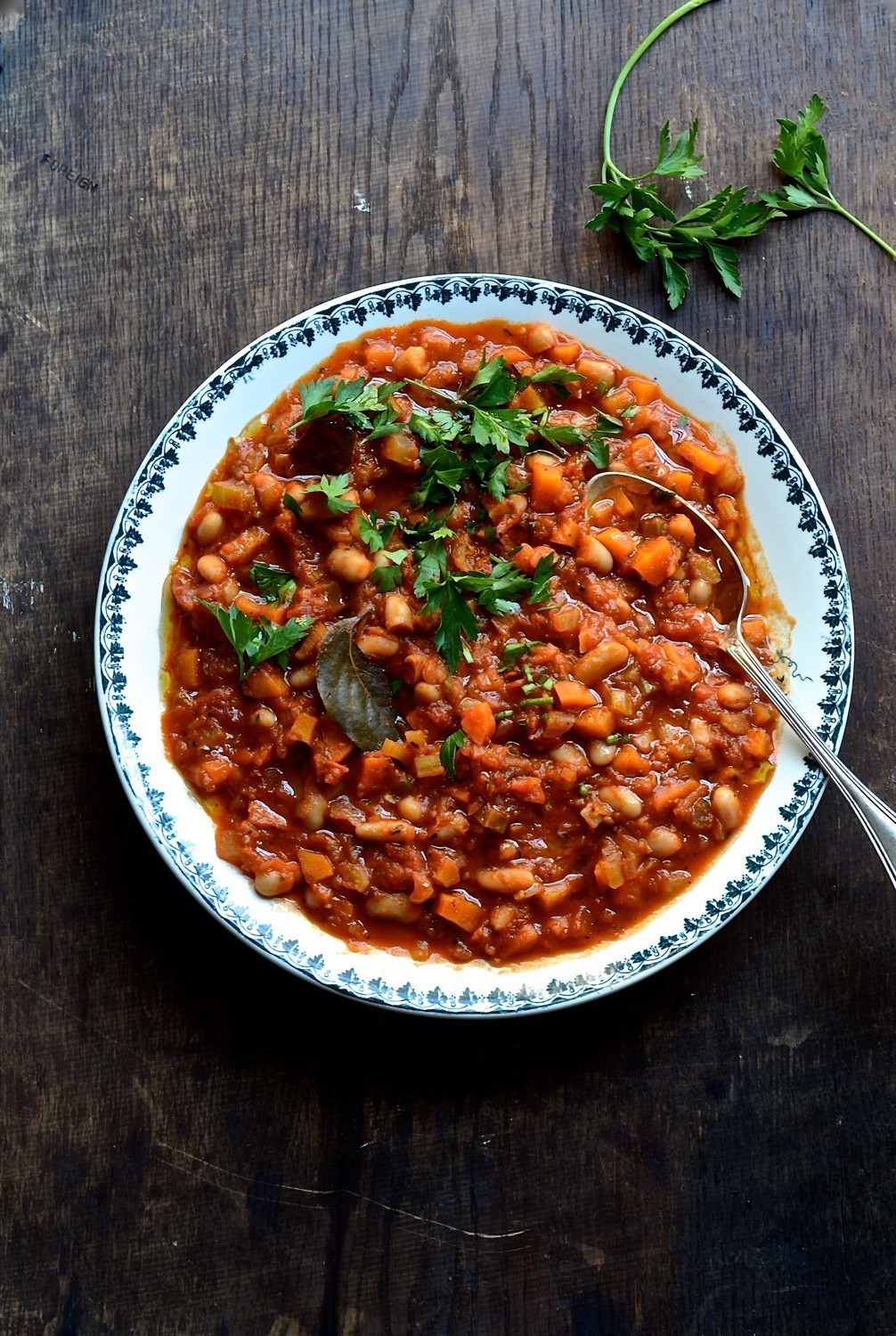 About this bean stew – The burnt clay-red colour speaks of tomatoey goodness with flavours that taste very Italian. Think fennel, rosemary and creamy cannellini beans. Most stews, whether meat or vegetarian, start with a soffrito – onion, carrots and celery. You can use any beans really, but I love the creaminess of cannellini beans. They're perfect for this dish. If you're serving the stew as a Meatfree Monday main, add some  sourdough bread and a fresh garden salad. If you have any leftovers, fill gem squash with the bean stew, top with feta and pumpkin seeds. Place under a grill until golden and then scatter with a handful of spring onions and diced avocado.

Fennel cannellini bean stew
1 tablespoon olive oil
1 large brown onion, finely diced
2 carrots, peeled and diced
3 sticks celery, diced
a large bulb of fennel, hard inner core removed and roughly chopped
1 garlic clove, minced
400g tin chopped tomatoes
2 tablespoons tomato paste
1 teaspoon sugar
3 bay leaves
1 stem fresh rosemary, de-stalked and finely chopped
1 cup vegetable stock
400g tin cannellini beans, rinsed and drained
handful flat leaf parsley, roughly chopped
Heat the olive oil in a pan and sauté the onion, carrot, celery and fennel until soft. Stir in the garlic and cook for another minute.
Add the chopped tomatoes, tomato paste, sugar, bay leaves, rosemary and vegetable stock.
Cover with a lid and simmer for about 50 minutes until the vegetables are tender and the sauce is thickened.
Add the beans and stir through. Season with salt and freshly ground black pepper.
Cook for another 5 minutes. Top with parsley and serve with crusty sour dough bread and a green salad.
More plant-based recipes for Meatfree Mondays that you might want to try:
Roast butternut crustless quiche with feta and pine nuts
Butternut flatbreads with beets and goat's cheese truffles