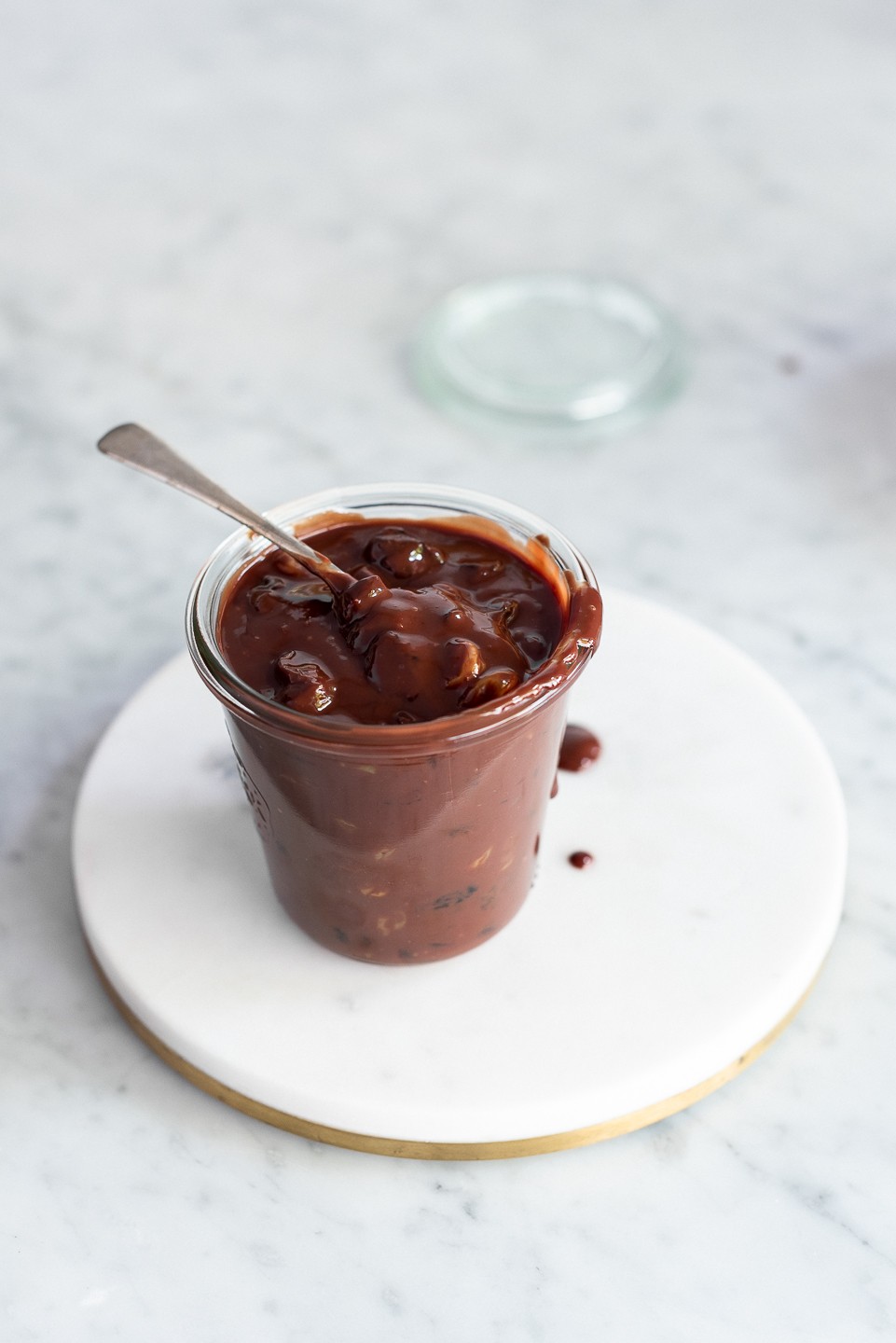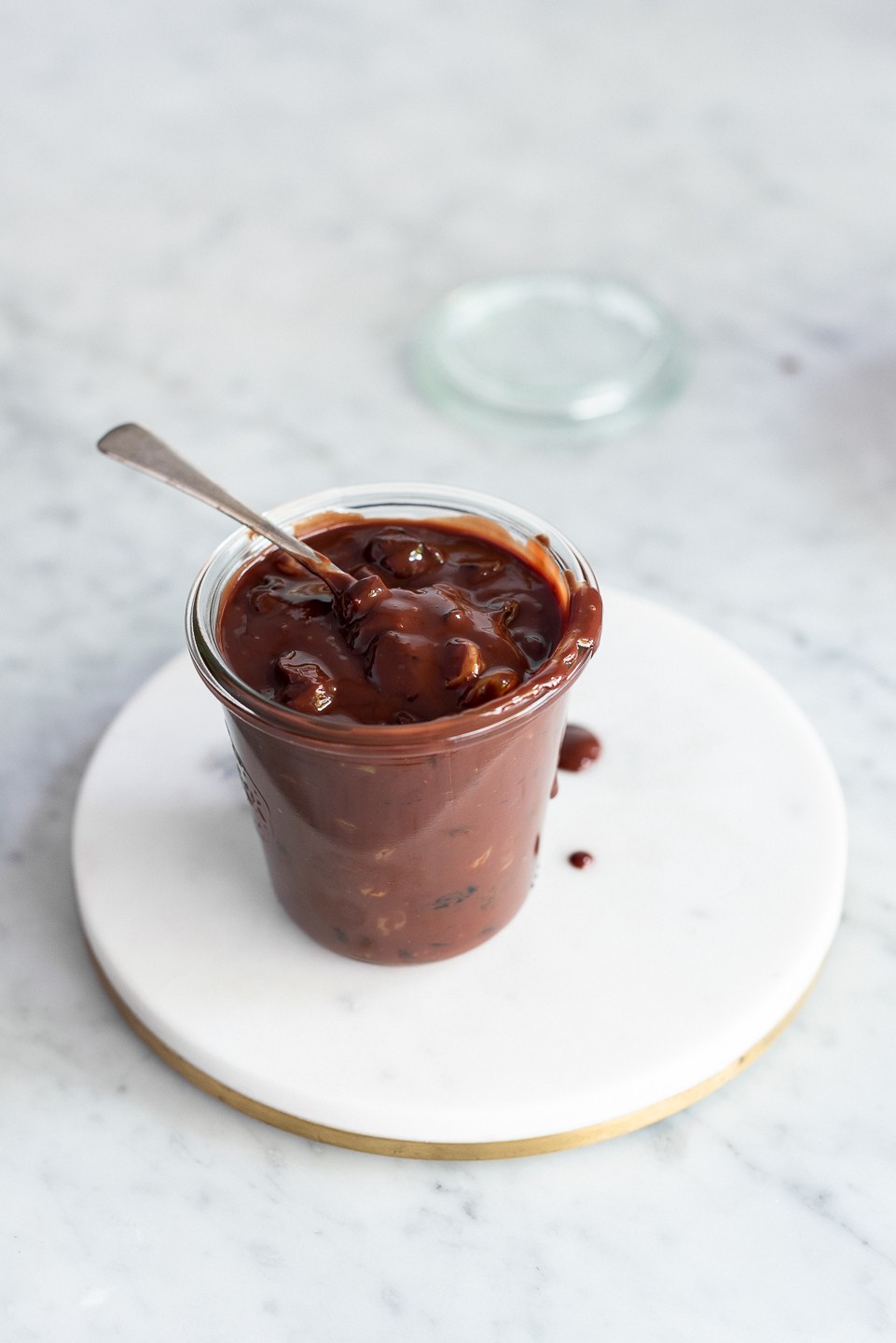 After the hugely popular Sticky toffee pudding Christmas cake I made for Food Lovers, there was plenty of dried fruit left over. At this time of year, there's no shortage of recipe inspiration for festive fruit mixes, but I was keen to try something a little different. It's then that I remembered a boozy fruit sauce my mum's friend, Julia, once made for a Christmas dinner. It smelt of brandy and warming spices. She served it warm, with ice cream and nothing else. You could've heard a pin drop. It seems being a pudding goddess is easier than I thought.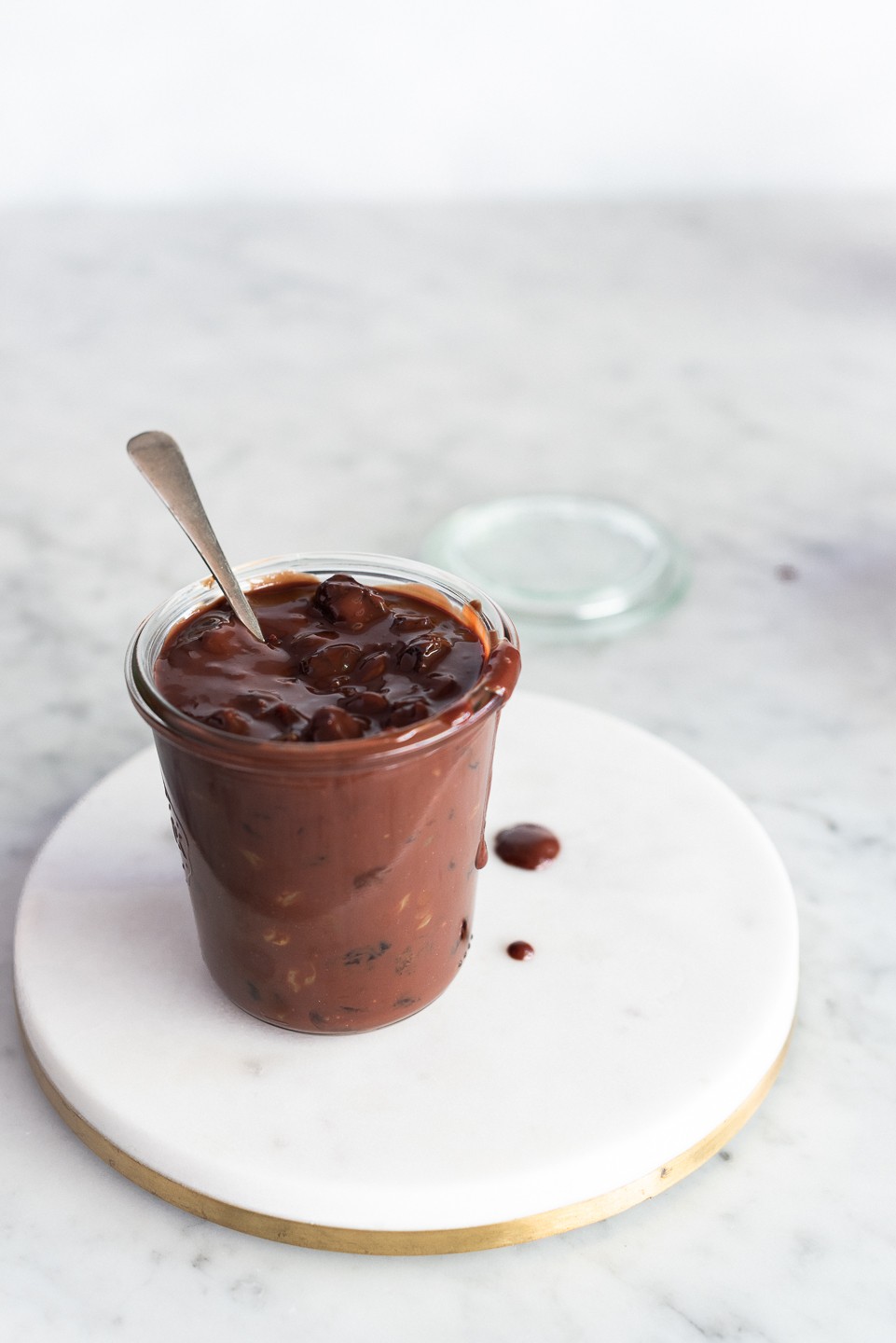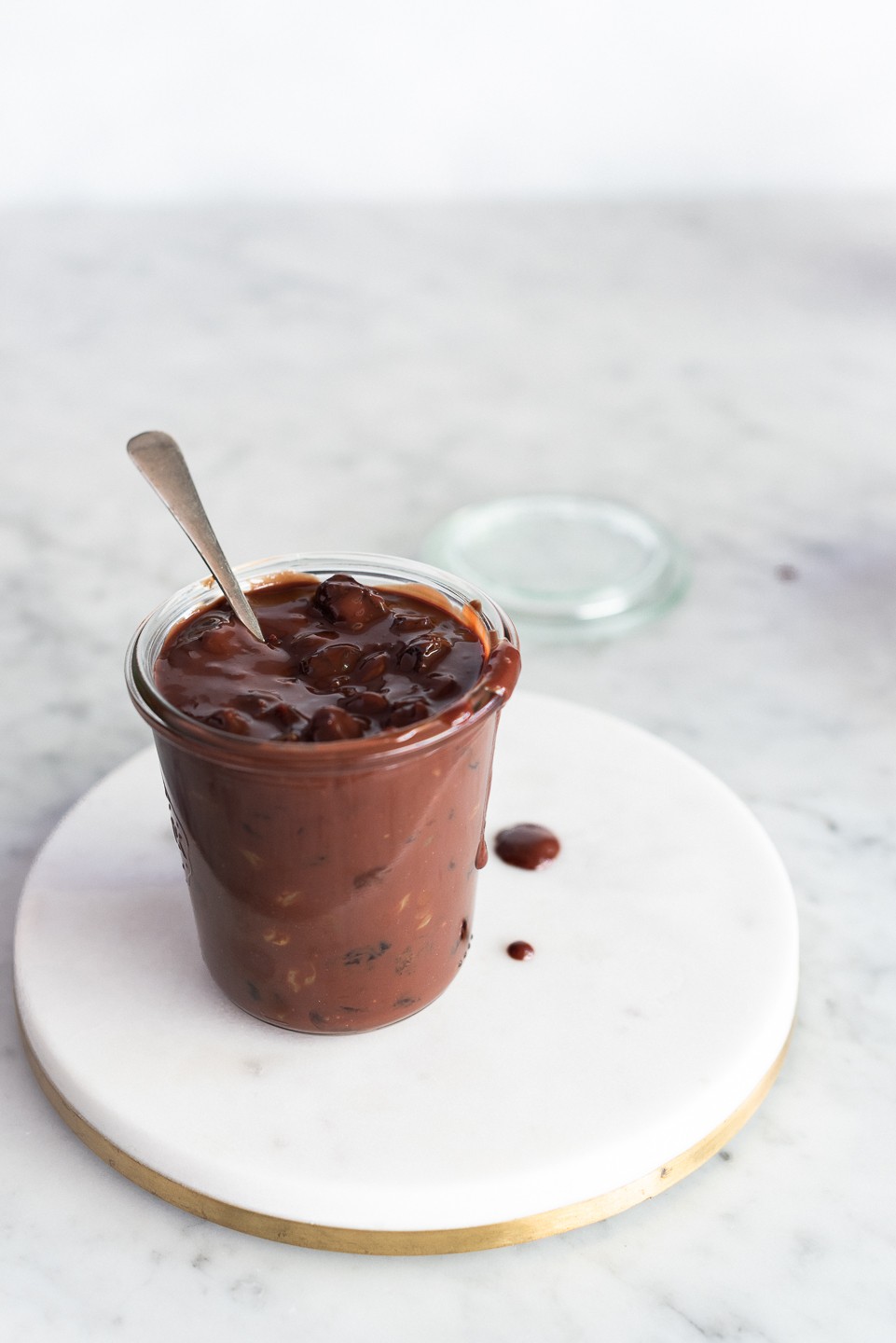 Unfortunately I don't have a copy of Julia's recipe, but I can't imagine it's very complicated. Clearly, it has to include something boozy, dried fruit and sugar. From there, I kept adding a bit of this and that until it tasted like Christmas and was unctuous enough to coat a ball ice cream without much effort. I added chocolate, because who wouldn't love that.  It made more than I intended, so there was plenty left over to bottle and store. Surprisingly, it kept well, refrigerated, for more than 2 weeks. Very handy if you need to take something along to a dinner party or casual get together. If you're wanting to make it child-friendly, omit the brandy and replace with orange juice.
Side note: Once cooled, the sauce will settle and thicken slightly. Before serving, reheat gently, until warm, but not hot.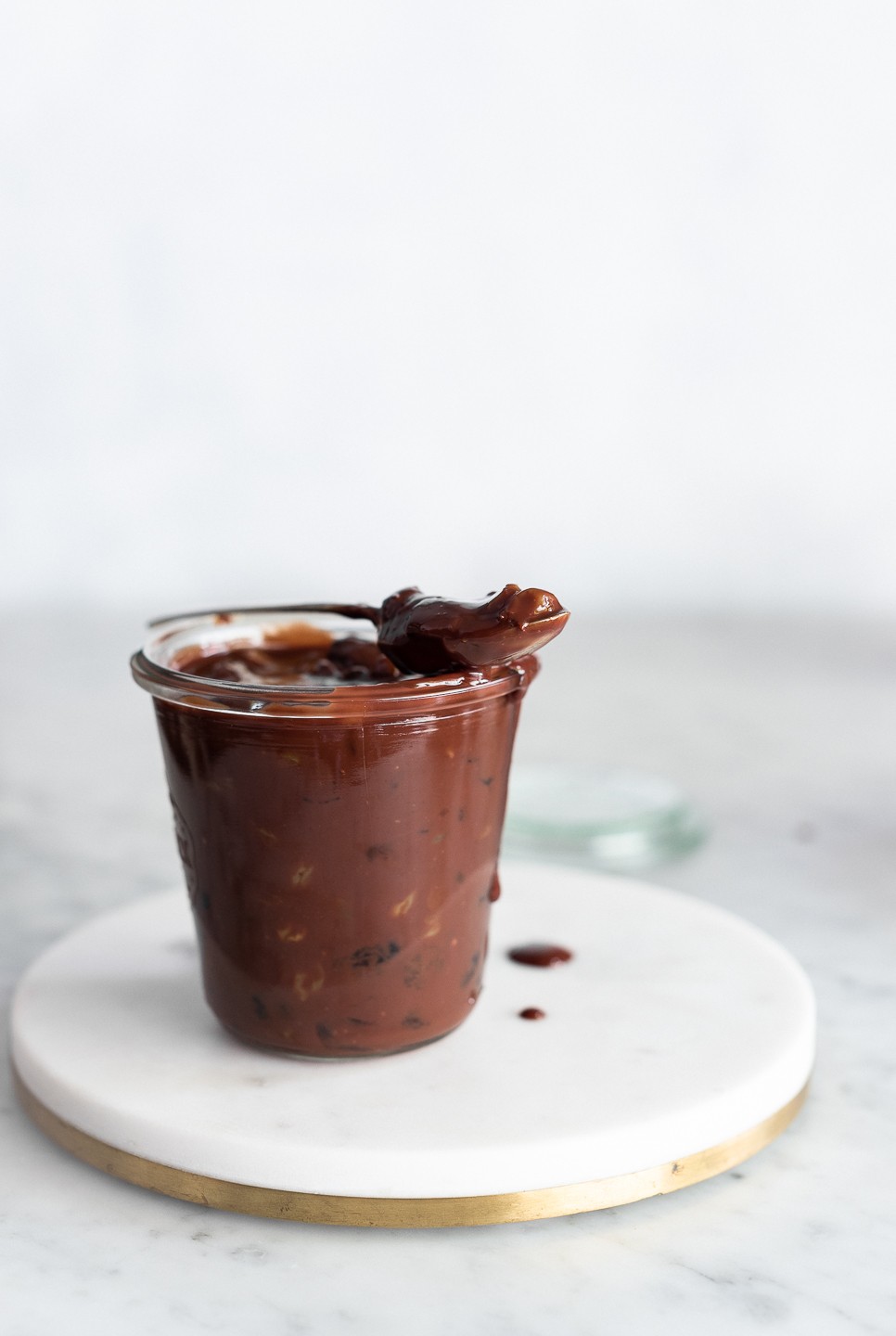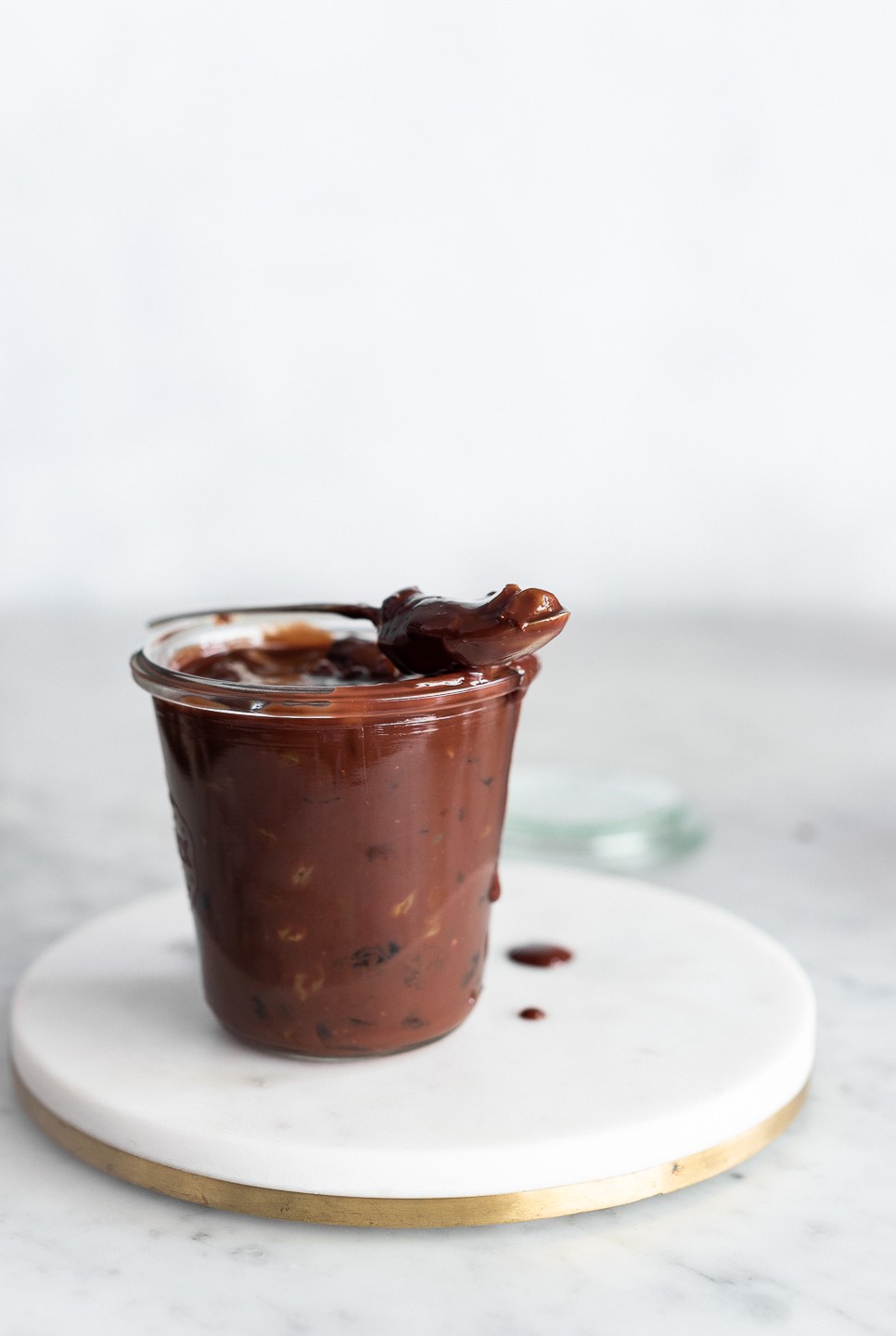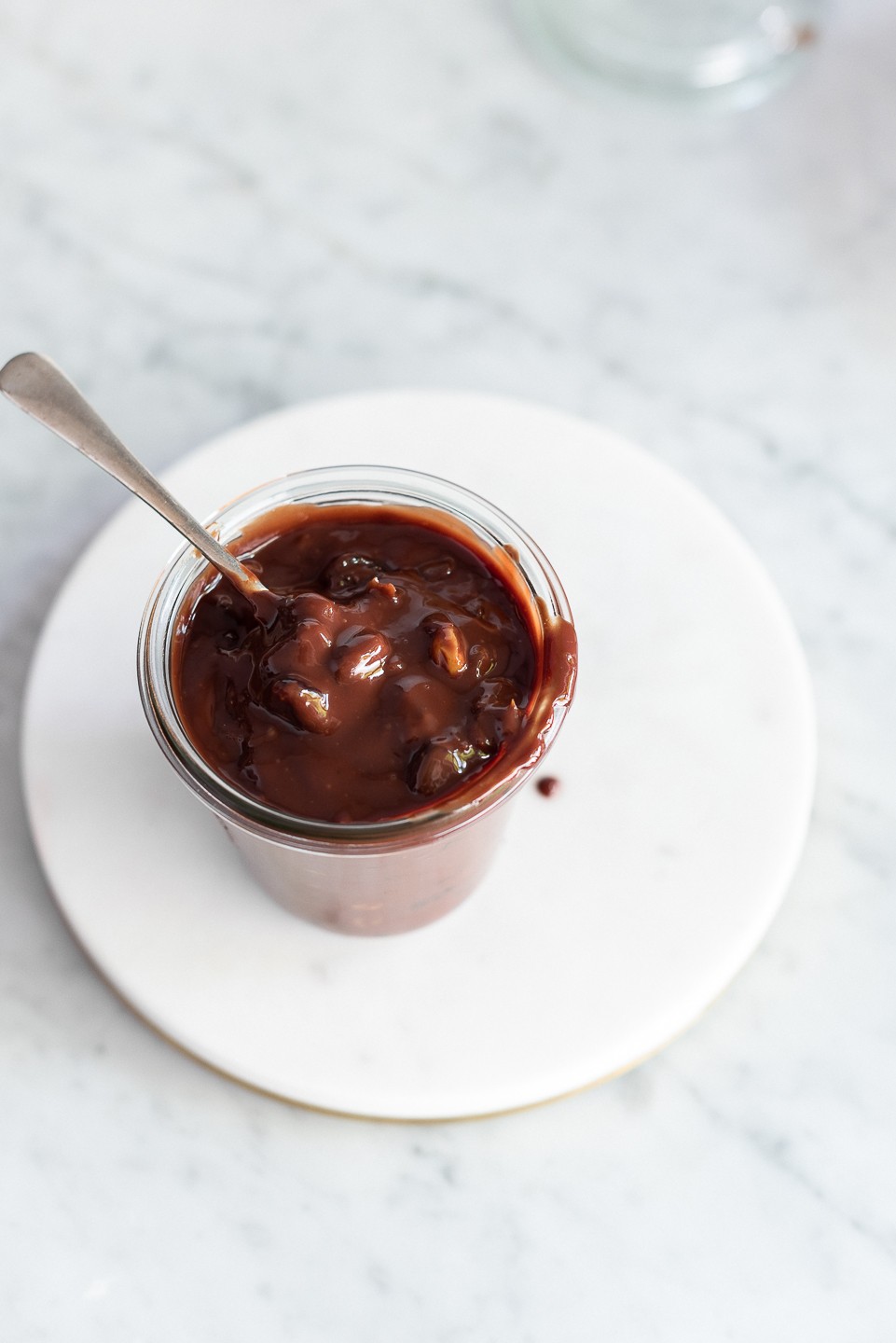 Christmas pudding chocolate sauce
Makes about 400ml
160g (1 cup) Festive dried fruit mix (I used the red bucket from Food Lover's)
250ml (1 cup) freshly squeezed orange juice
125ml (1/2 cup) water
zest of 1 orange
1 cinnamon stick
1/3 cup demerara sugar
60ml (4 tbls) brandy or bourbon
5ml (1 tsp) cornfour combined with 2 tablespoons water
2 tablespoons toasted hazelnuts, roughly chopped
100g dark chocolate (Here I used Afrikoa chocolate 70%)
125ml (1/2 cup) fresh cream
pinch of sea salt flakes
Place the dried fruit, orange juice, zest, cinnamon and water in a saucepan. Bring slowly up to boil, then simmer gently for 3-4 minutes, until the fruit is softened and plumped up.
Add the sugar and simmer until it's completely dissolved and the mixture, syrupy. Stir in the brandy and heat through.
Add the cornflour slurry and cook over a gently heat, stirring all the while, until the mixture is thickened and glossy. Tip in the nuts, chocolate and and fresh cream and simmer until the chocolate is melted. Add a pinch of sea salt to balance the flavour. Pour into a sterilised jar and seal.
More chocolate indulgence for easy entertaining
Rum and raisin chocolate salami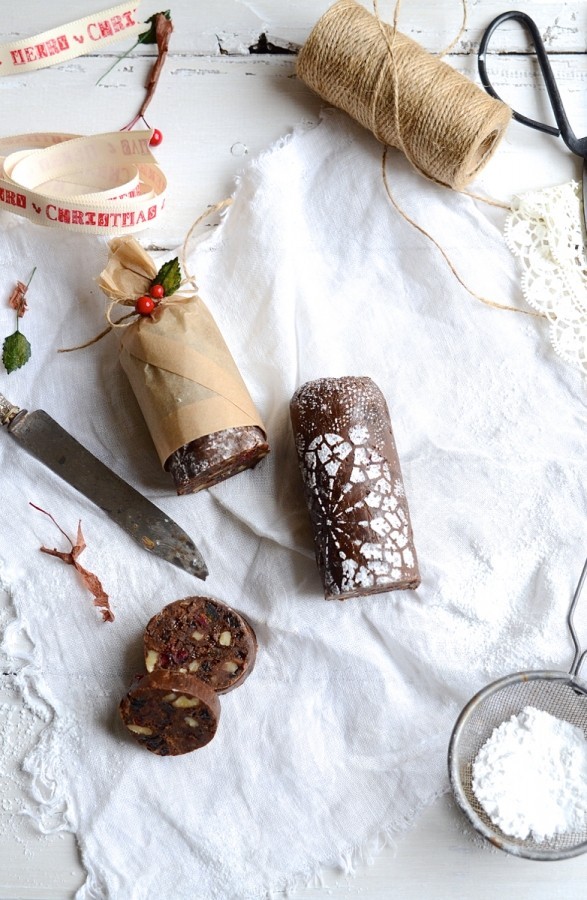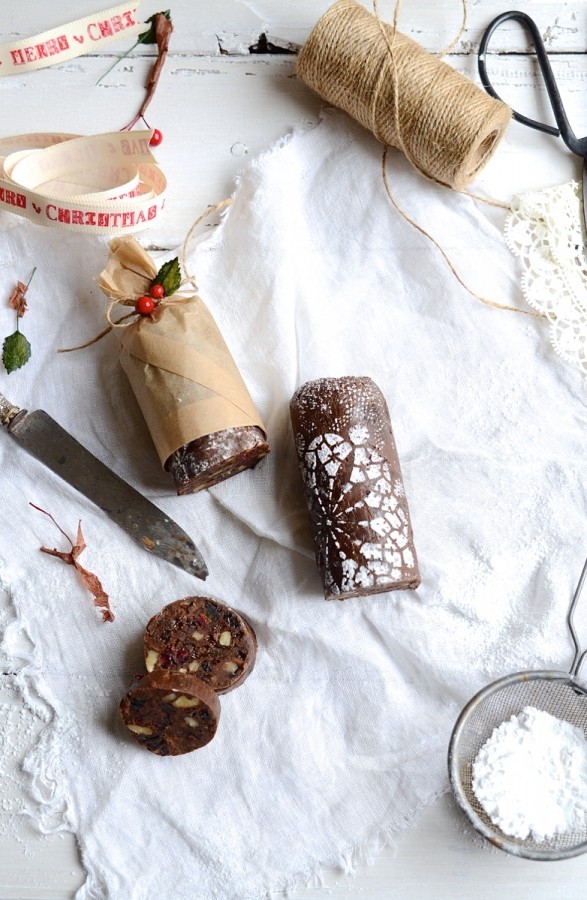 Coconut cream chocolate truffles