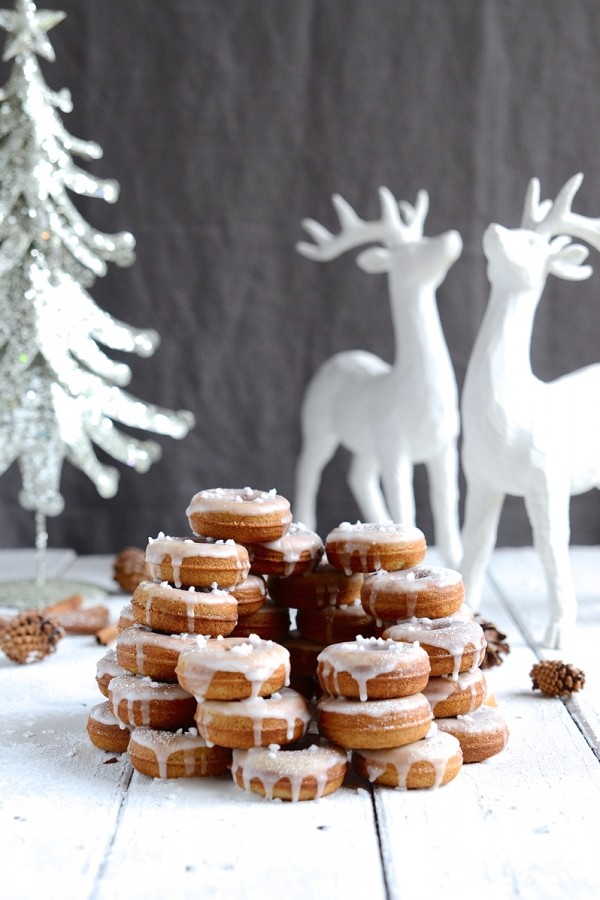 Speculaas are spiced shortbread biscuits, typically imprinted with a decorative image. They're buttery and rich with a snappy crsip texture. The smell of ginger, cinnamon and cloves is irresistible. Originating in the Netherlands and neighbouring Belgium, speculaas biscuits are baked in honour of St Nicholas' Day. If you like any sort of donut, I think you're going to love these Baked Speculaas Donuts.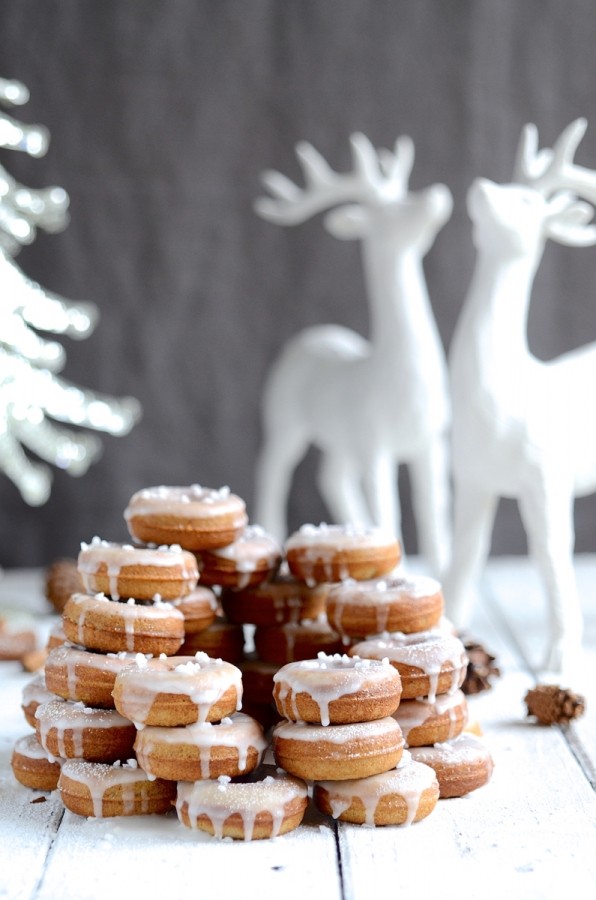 Some time back my daughter had a school bake sale. We made 1500 mini donuts in one afternoon, churned them out, factory style. We also acquired 5 donut makers, a little excessive but here we are. Since then, I've been trying to justify their existence, which is how these sour cream donuts happened. They taste like Christmas and require hardly any effort to eat! I've finished the donuts with a simple glaze, although they'll be happy with a simple showering of icing sugar.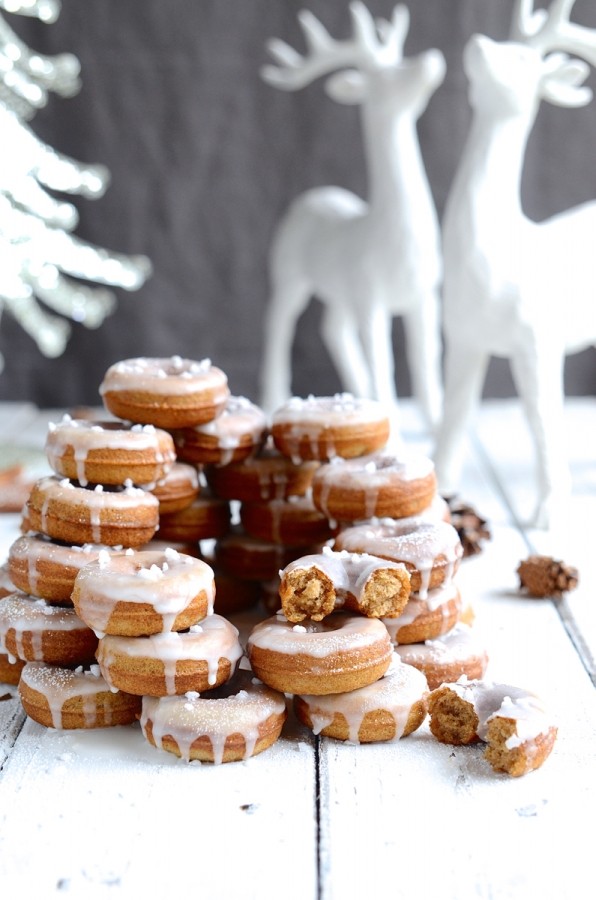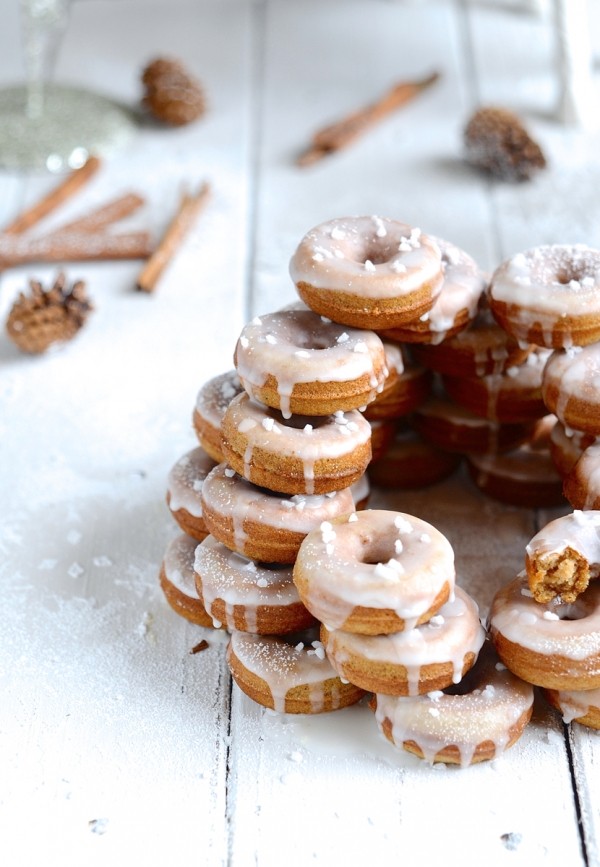 Baked Speculaas donuts
Makes 24 mini donuts
200g (1 1/3 cups) all-purpose cake flour
1 teaspoon baking powder
1/2 teaspoon bicarbonate of soda
pinch of salt
1 1/2 teaspoons cinnamon
1/2 teaspoon ground ginger
3/4 teaspoon all spice
1/8 teaspoon ground nutmeg
generous pinch of ground cloves (or grind 4 whole cloves in a mortar and pestle)
60ml (1/4 cup) melted butter, cooled
80ml (1/3 cup) vegetable oil
125ml (1/2 cup) plus 3 tablespoons demerara or brown sugar
2 eggs
1 teaspoon vanilla extract
125ml (1/2 cup) sour cream60ml (1/4 cup) buttermilk
Glaze
1 cup powdered sugar
3 tablespoons milk
pinch of salt
Sift all the dry ingredients together.
In a separate jug, combine the butter, oil, sugar, eggs, vanilla, sour cream and buttermilk.
Add the wet ingredients to the flour and mix to combine. The batter should be smooth and lump-free.
Spray a mini waffle maker with non-stick cooking spray. Ladle 1 tablespoon of batter into each donut hole and cook for several minutes.
Alternatively, if using a donut pan, bake in a preheated oven at 180º C for about 15-18 minutes or until cooked through.
Transfer the cooked donuts to a cooling rack and continue with the remaining batter.
To make the glaze, combine the powdered sugar, milk and salt in a small mixing bowl.
Once completely cool, dip the tops of the donuts into the glaze and allow excess to drip off.
Scatter with crystal sugar beads if desired and set aside until the glaze is firm and dry.
For donut lovers, more hole in the middle delicious bites:
Jammy Strawberry Yoghurt Donuts
Baked donuts with cinnamon chocolate glaze