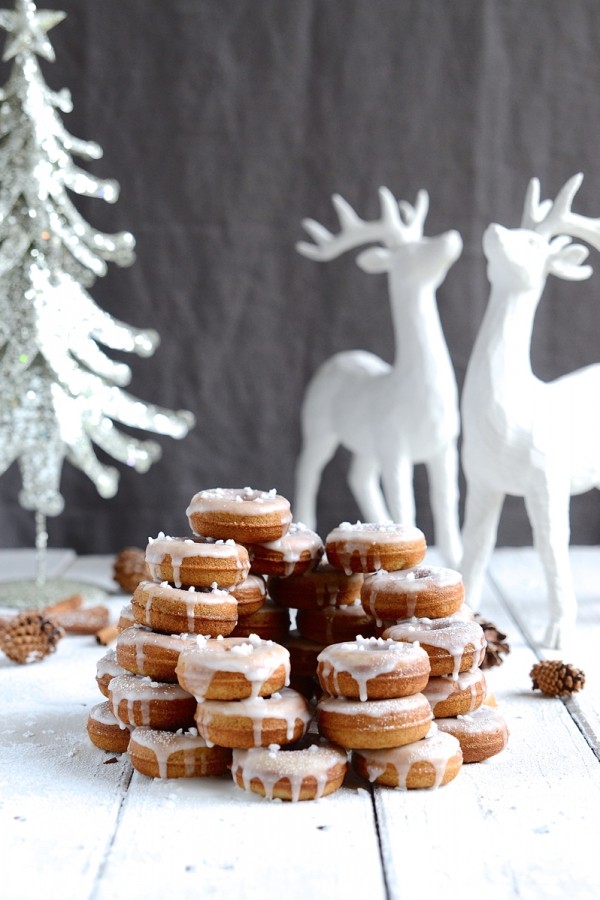 Speculaas, also pronounced, speculoos, are flat-baked spiced shortbread biscuits, typically imprinted with a decorative image on the face-up side. The texture is buttery and rich with a caramely-brown sugared crumb. As they bake to a splittery-crisp texture, intense aromas of ginger, cinnamon and cloves waft from the oven, weakening the resolve of even the toughest cookie-abstainer. Originating in the Netherlands and neighbouring Belgium, speculaas are traditionally baked on, or just prior to St Nicholas' Day and eaten as the sound of Christmas carols fills the air. If the provenance of these cookies is of little interest to you, never mind. Point is, if you love donuts, chances are this recipe could lead to a long and very harmonious relationship with the speculaas family. I'll definitely be mixing up a batch of traditional speculaas biscuits this Christmas, but in the meanwhile, baked speculaas donuts, it is.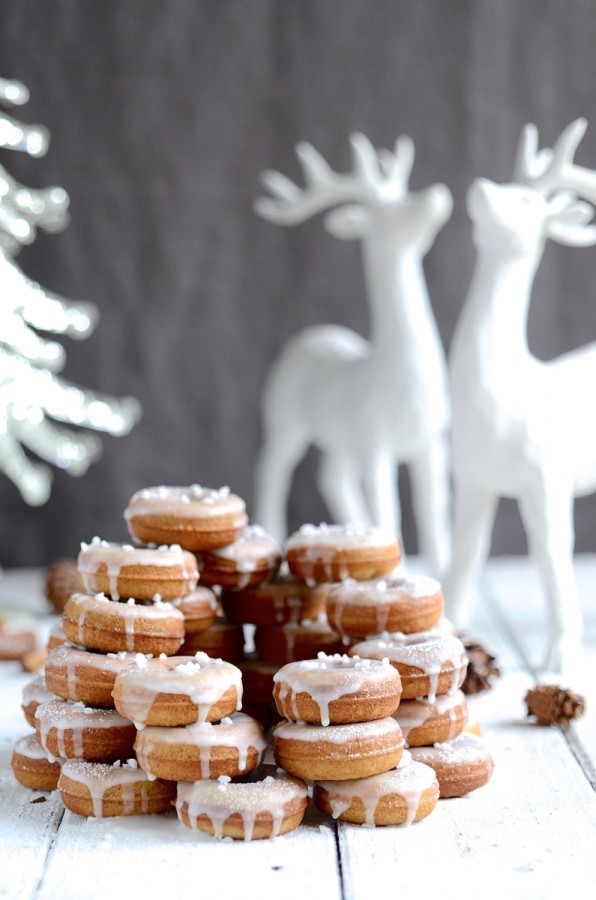 If the four walls of my kitchen could speak, they'd tell of the time when 1500 mini donuts were baked and boxed for a school market day. Churned them out like hotcakes, we did. We also acquired 5 donut makers, clearly a little excessive for your average household. Since then I've been resolute in finding ways to justify our strangely large stock of donut appliances. AND then, these heavenly mouthfuls of sour cream 'specs' happened. As a family, we could easily polish a batch, no problemo! But being the sharing kind, I packed them up and took them along to a birthday party. At first the tasting was slow and slightly unsure. Specu – who? I mean, how many speculaas donuts have you seen doing the rounds in South Africa? One led to two, followed by three and then it was a downward spiral to five or six. My first tester's response – Oh. My. Word! It tastes like Christmas. And so it does. Bells ringing & angels singing…. Further good tidings – they're baked not fried, with an easy wet to dry mix and bake, helping to keep things simply delicious.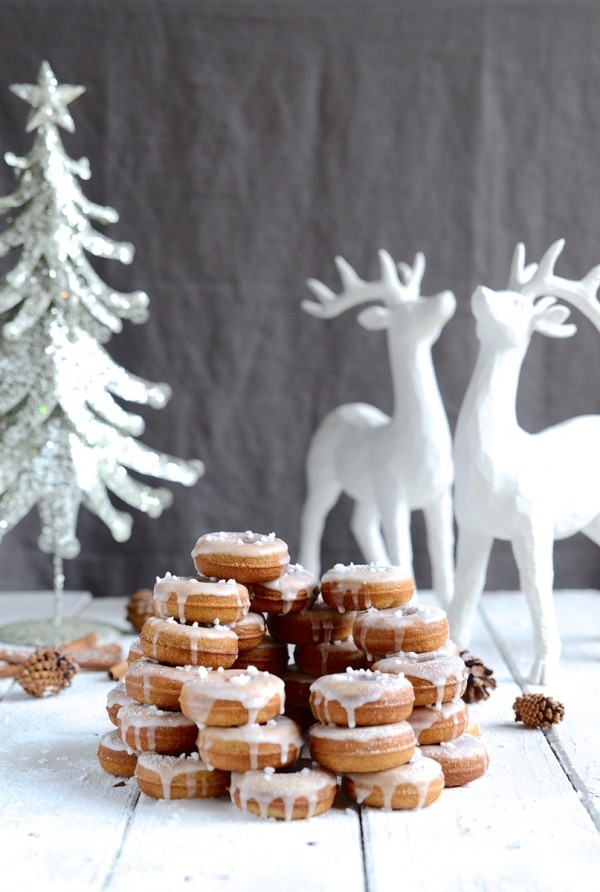 Christmas time means trees and wreaths, both of which I'm a huge fan of. Fulfilling the edible criteria, these donuts have morphed from one into the other. Piling one donut on top of another makes for a tasty conversation piece at the festive table. For those seeking a scant mouthful rather than a hefty dessert after a glorious spread of food, these hole in the middle speculaas sponges will gratify the sweetest of cravings.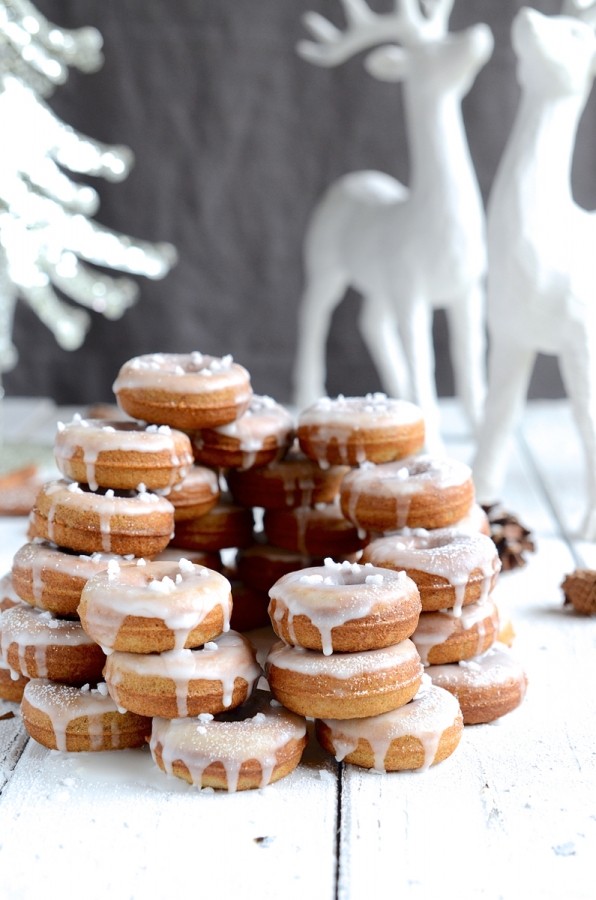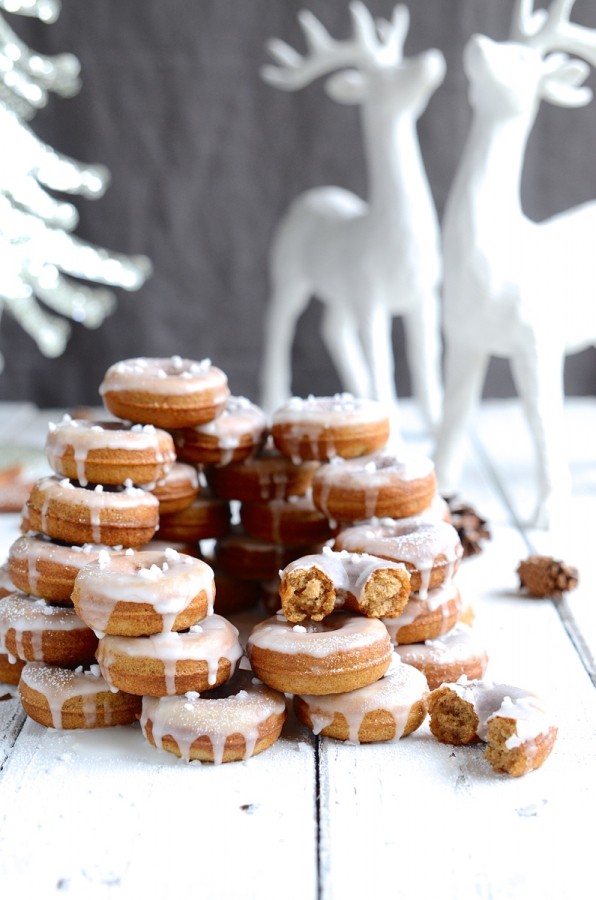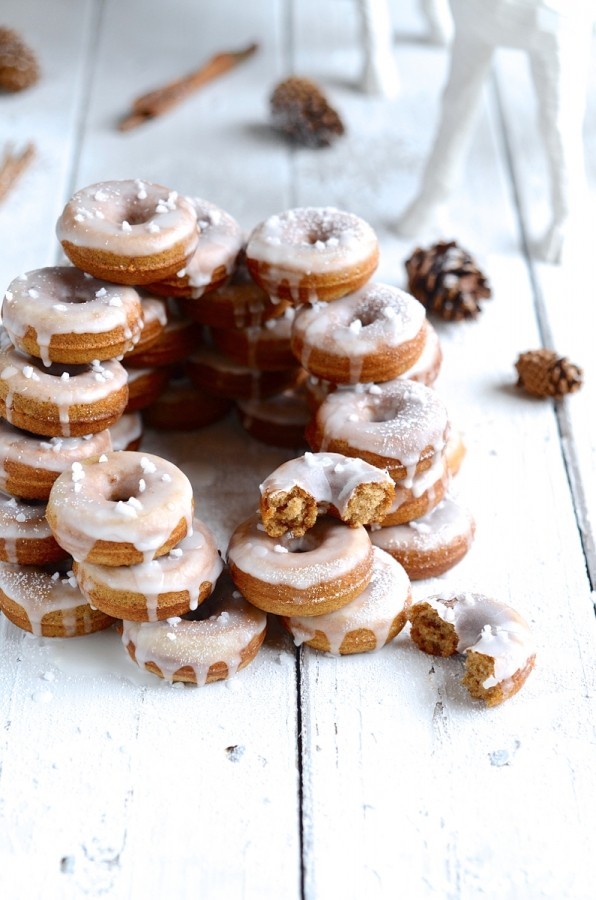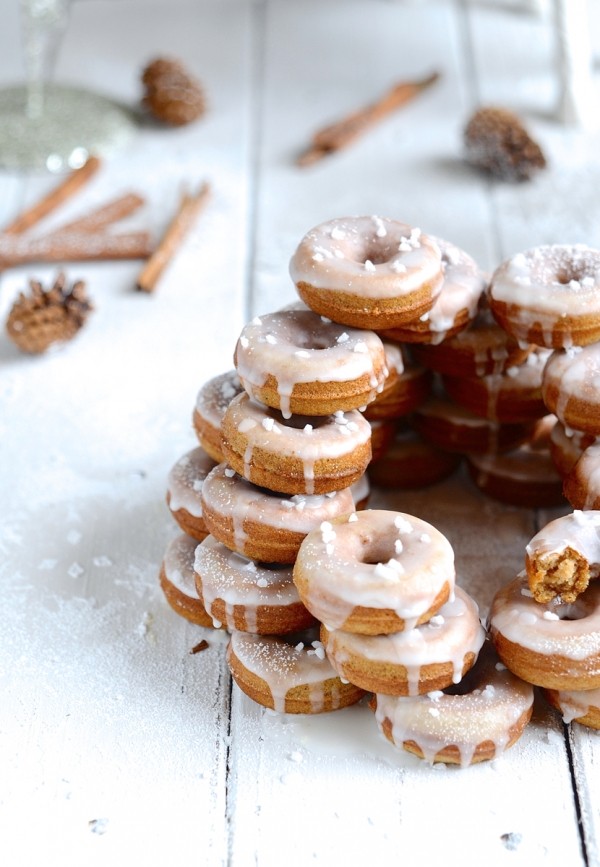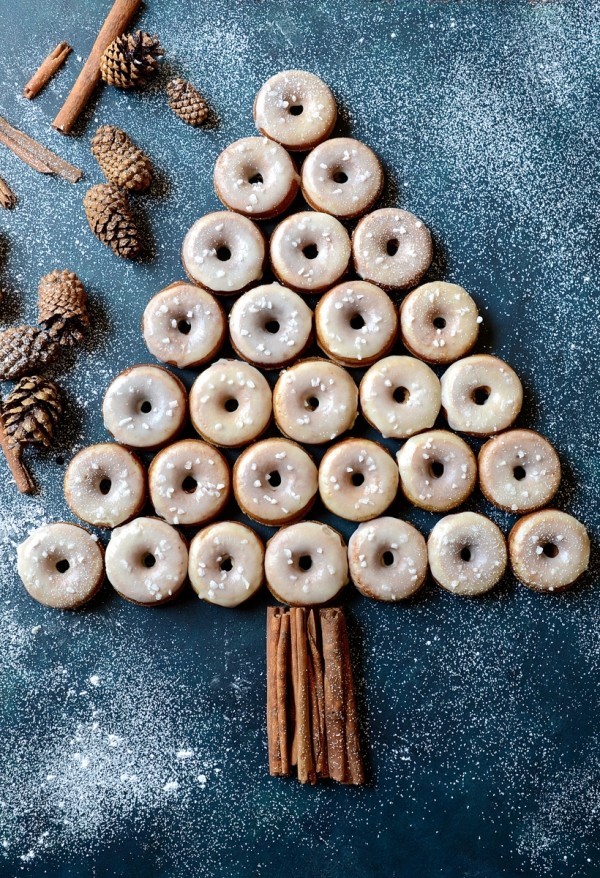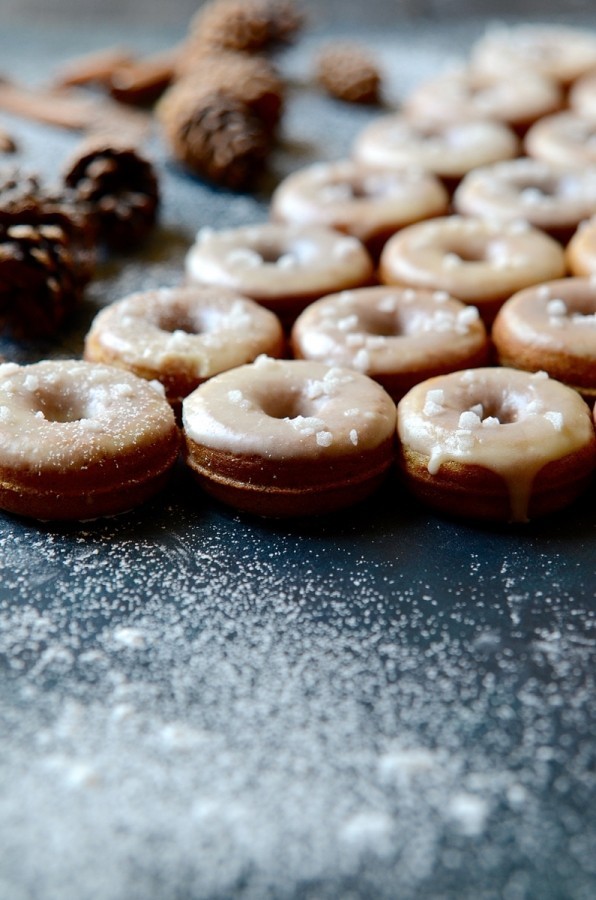 Baked Speculaas donuts
Prep time:
Cook time:
Total time:
200g (1 1/3 cups) all-purpose cake flour
1 teaspoon baking powder
1/2 teaspoon bicarbonate of soda
pinch of salt
1 1/2 teaspoons cinnamon
1/2 teaspoon ground ginger
3/4 teaspoon all spice
1/8 teaspoon ground nutmeg
generous pinch of ground cloves (or grind 4 whole cloves in a mortar and pestle)
60ml (1/4 cup) melted butter, cooled
80ml (1/3 cup) vegetable oil
125ml (1/2 cup) plus 3 tablespoons demerara or brown sugar
2 eggs
1 teaspoon vanilla extract
125ml (1/2 cup) sour cream60ml (1/4 cup) buttermilk
Glaze
1 cup powdered sugar
3 tablespoons milk
pinch of salt
Instructions
Sift all the dry ingredients together.
In a separate jug, combine the butter, oil, sugar, eggs, vanilla, sour cream and buttermilk.
Add the wet ingredients to the flour and mix to combine. The batter should be smooth and lump-free.
Spray a mini waffle maker with non-stick cooking spray. Ladle 1 tablespoon of batter into each donut hole and cook for several minutes.
Alternatively, if using a donut pan, bake in a preheated oven at 180º C for about 15-18 minutes or until cooked through.
Transfer the cooked donuts to a cooling rack and continue with the remaining batter.
To make the glaze, combine the powdered sugar, milk and salt in a small mixing bowl.
Once completely cool, dip the tops of the donuts into the glaze and allow excess to drip off.
Scatter with crystal sugar beads if desired and set aside until the glaze is firm and dry.