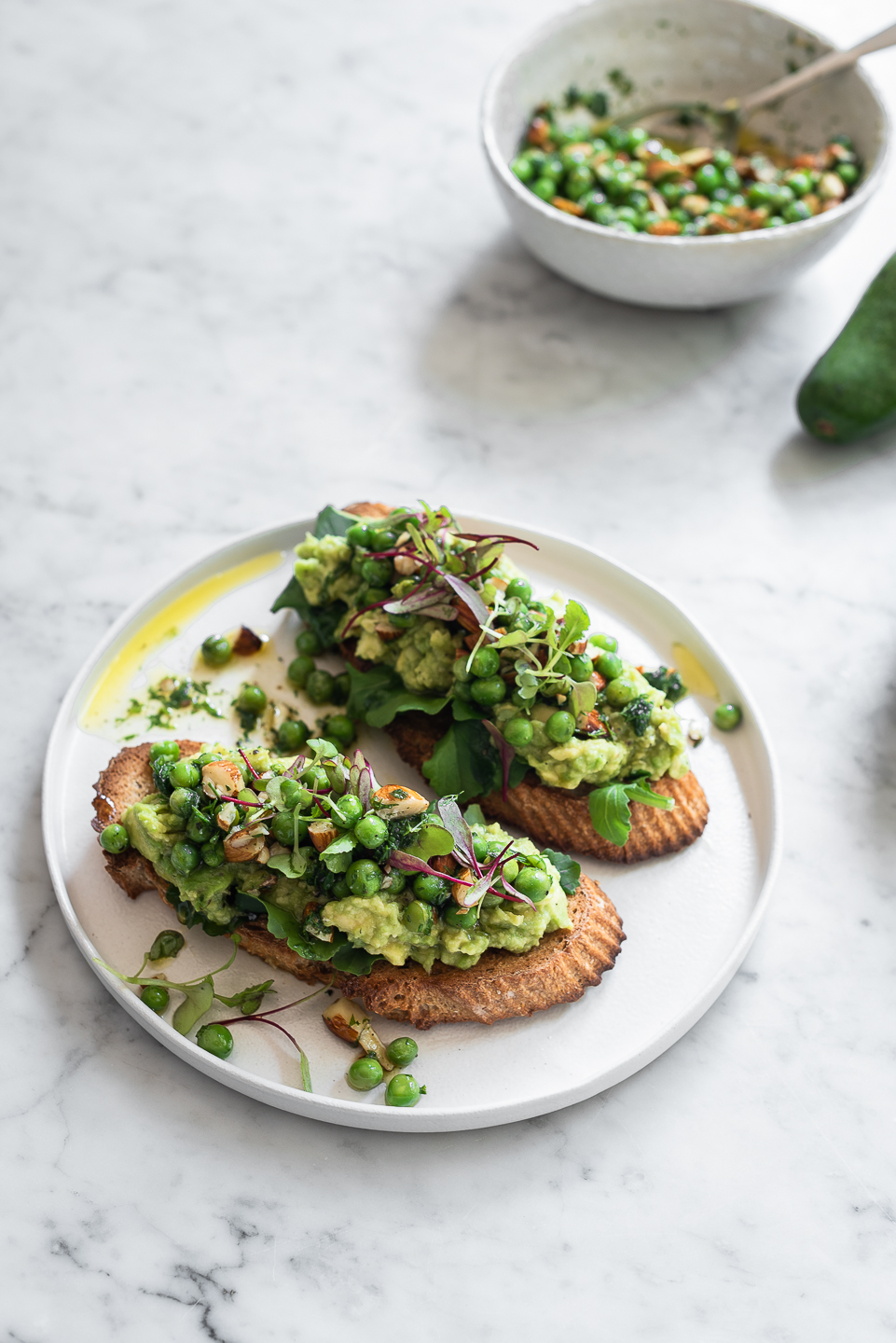 By now, avocado toast is as much a part of the breakfast club as eggs and oatmeal. So then, what makes this avocado toast different from  the usual? And do we even need a recipe for Avo toast? Surely it's just a smash and spread affair? Of course it can be that. Or, it can be this. Avocado toast with Minted Pea and Almond Salsa. I'm here for it. Flavour,  texture and a nutty minted topping that will shake up the way you avo your toast. I've eaten more than my share of avocado toast, but this fresh and vibrant combination is by far the most delicious breakfast stack I've sunk my teeth into. I think you're going to be hooked.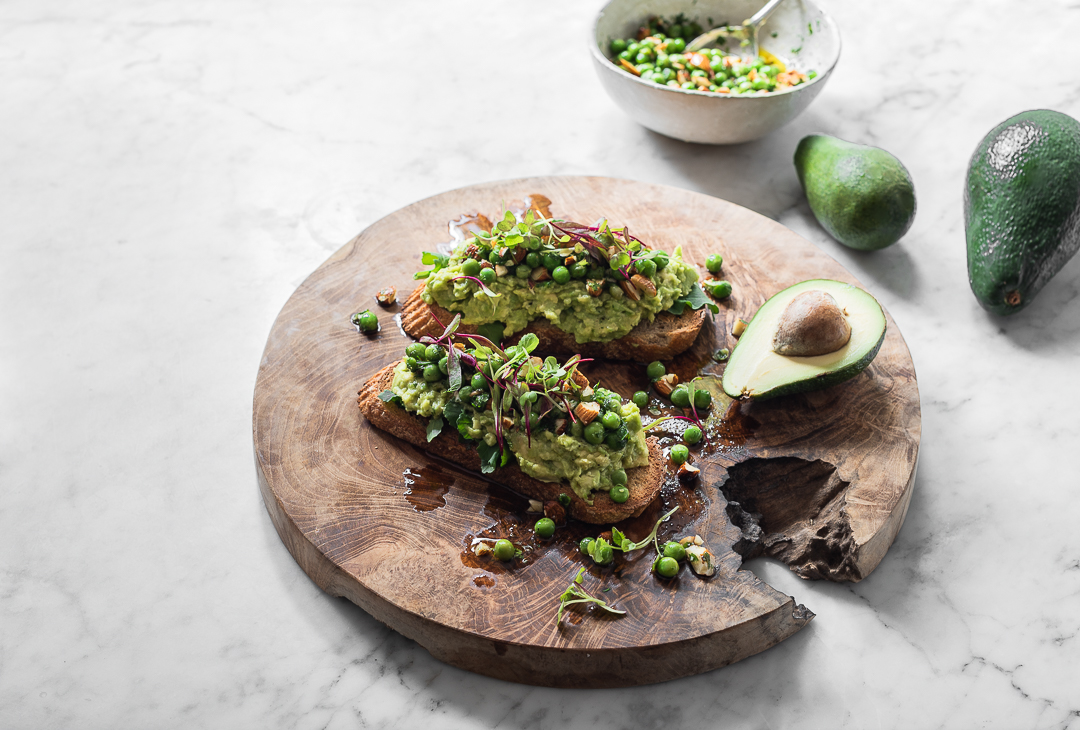 I recently had the pleasure  of visiting  ZZ2 Farming in the Limpopo province to find out more about how they grow and care for their avocados. Following  Natuurboerdery principals, nature is allowed to do what it does best. The avos are farmed in such a way that we can now indulge in this creamy fruit all year round, without the big ticket price of imports and seasonal restrictions. ZZ2's Harmony Avs offer 12 varieties for all year round eating,  Currently, markets are filled with Fuerte,  Hass and Pinkerton. With their creamy flesh and nutty flavour, there's no better time to get your healthy dose of Vitamins. Avocado is one of the most nutrient-dense foods available.  Rich in fibre,  potassium, vitamin E, and magnesium , this is one healthy superfood that can and should live happily on your kitchen counter. Every day of the year.
Cook's Note: It goes without saying that a loaded avo toast such as this, needs a substantial carrier. No spoof bread. A good sourdough, rye or seeded loaf is requisite.
Avocado Toast with Minted Pea & Almond Salsa
Serves 4 -6
2 avocados
fresh lemon juice
salt and freshly cracked black pepper
4 slices rye sourdough toast, brushed lightly with olive oil
wild rocket
Minted Pea & Almond Salsa
1 cup garden peas
80g almonds, roasted and roughly chopped
a large bunch of mint, leaves picked and finely chopped
several sprigs fresh dill, roughly chopped
zest of 1 lemon
45ml (3 tablespoons) lemon juice
60ml (1/4 cup) extra virgin olive oil
sea salt flakes and freshly cracked black pepper
For the almond salsa, place all the ingredients in a small bowl and stir to combine. Season to taste, adjusting the balance with a little more salt or lemon juice.
Place the avocado flesh in bowl and mash lightly with a fork, keeping some texture. Season with salt, black pepper and lemon juice, to taste.
Layer the avocado toast, starting with rocket, then mashed avocado. Top with a generous spoonful of minted pea and almond salsa.
Serve immediately.
More deliciously creative ways to include avocados in everyday eating:
Avocado Chocolate Breakfast Mousse
Quinoa and spinach falafel with avocado cream
Healthy zucchini brownies with avocado frosting