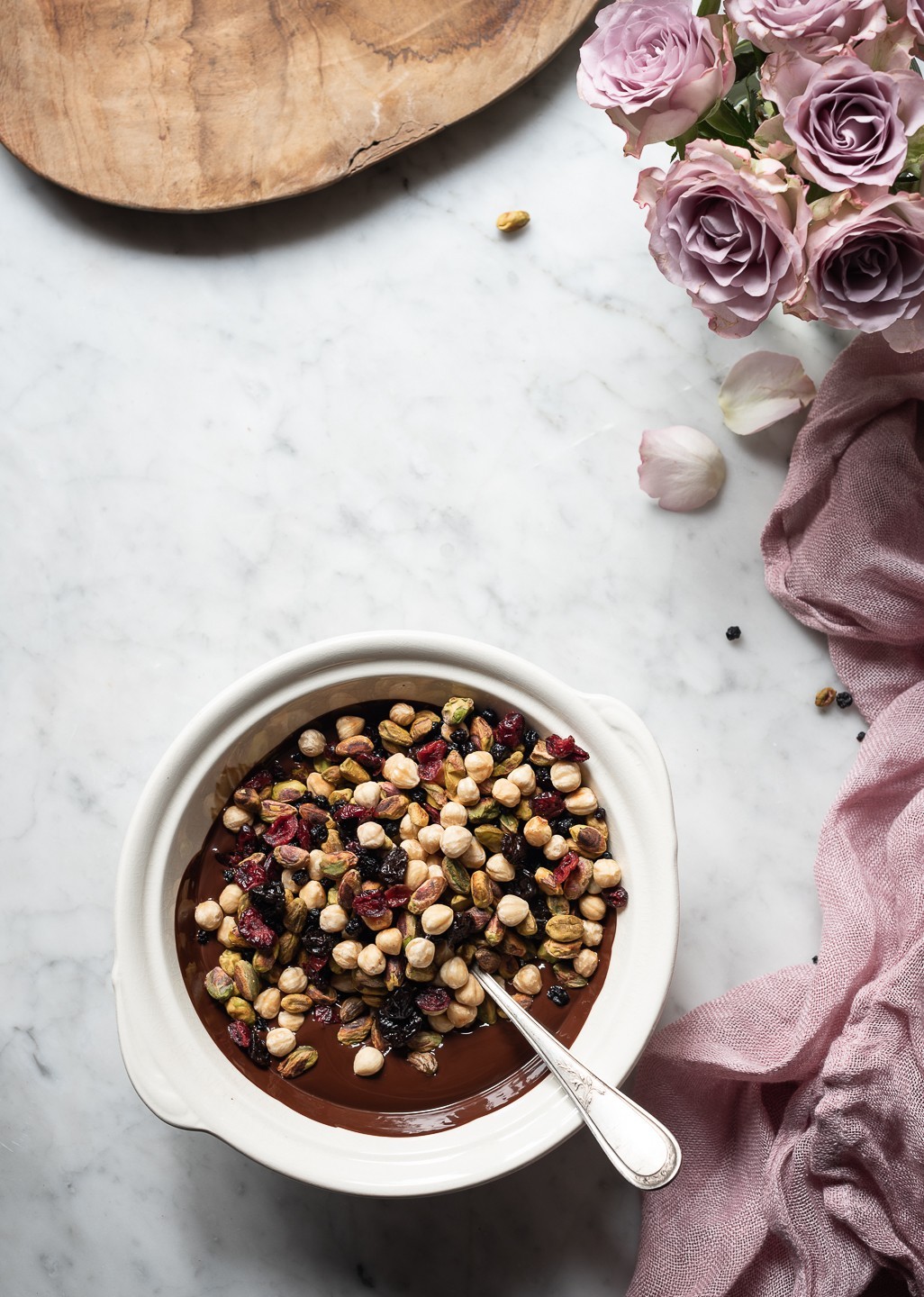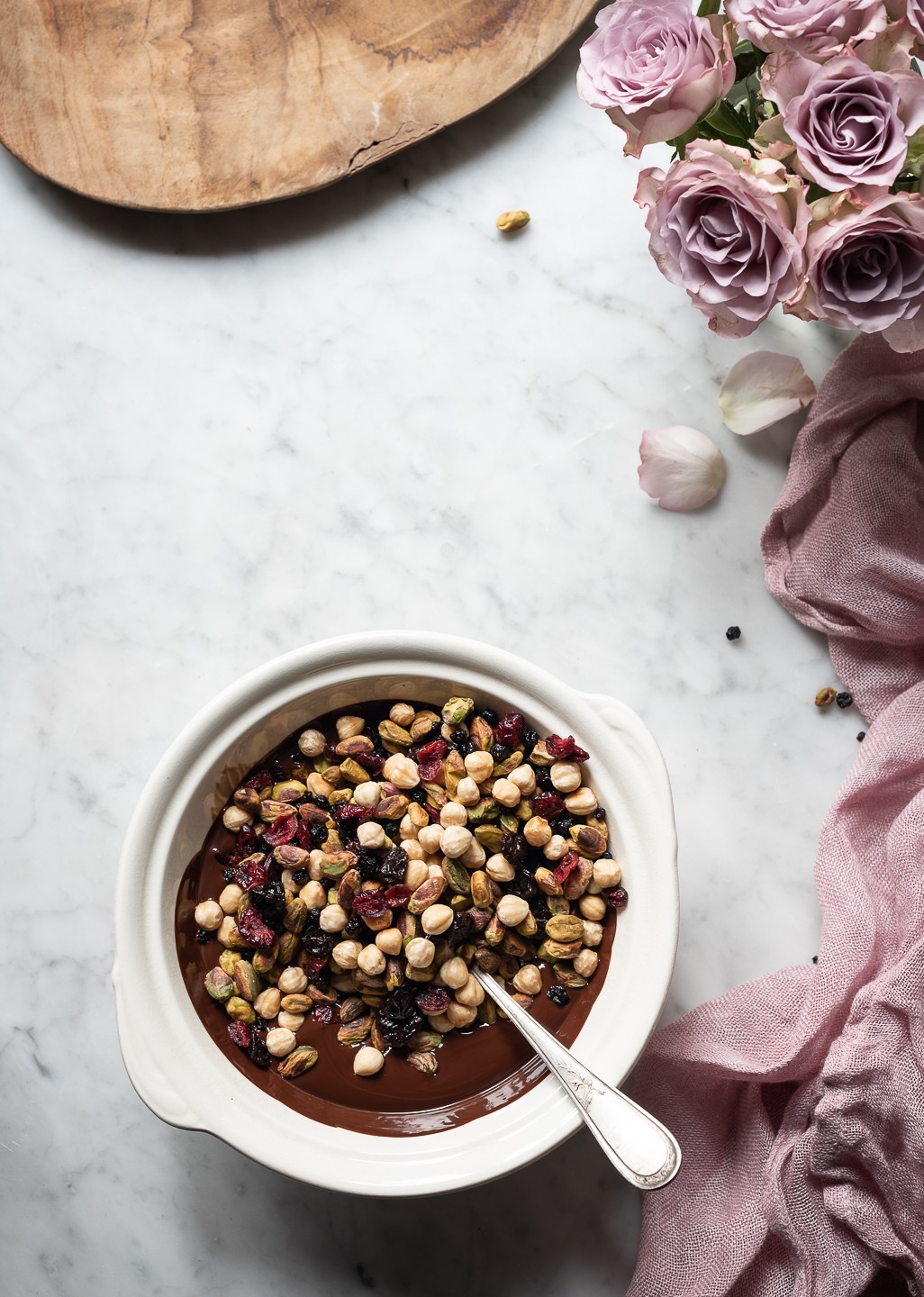 It's bittersweet, dark and deep-set. For serious chocolate lovers, 70% is the magic number. There's 400 grams of magic in my recipe for the nuttiest chocolate bark. And heaps of nuts. To off-set the roasted darkness, I've added glib handfuls of tart berries.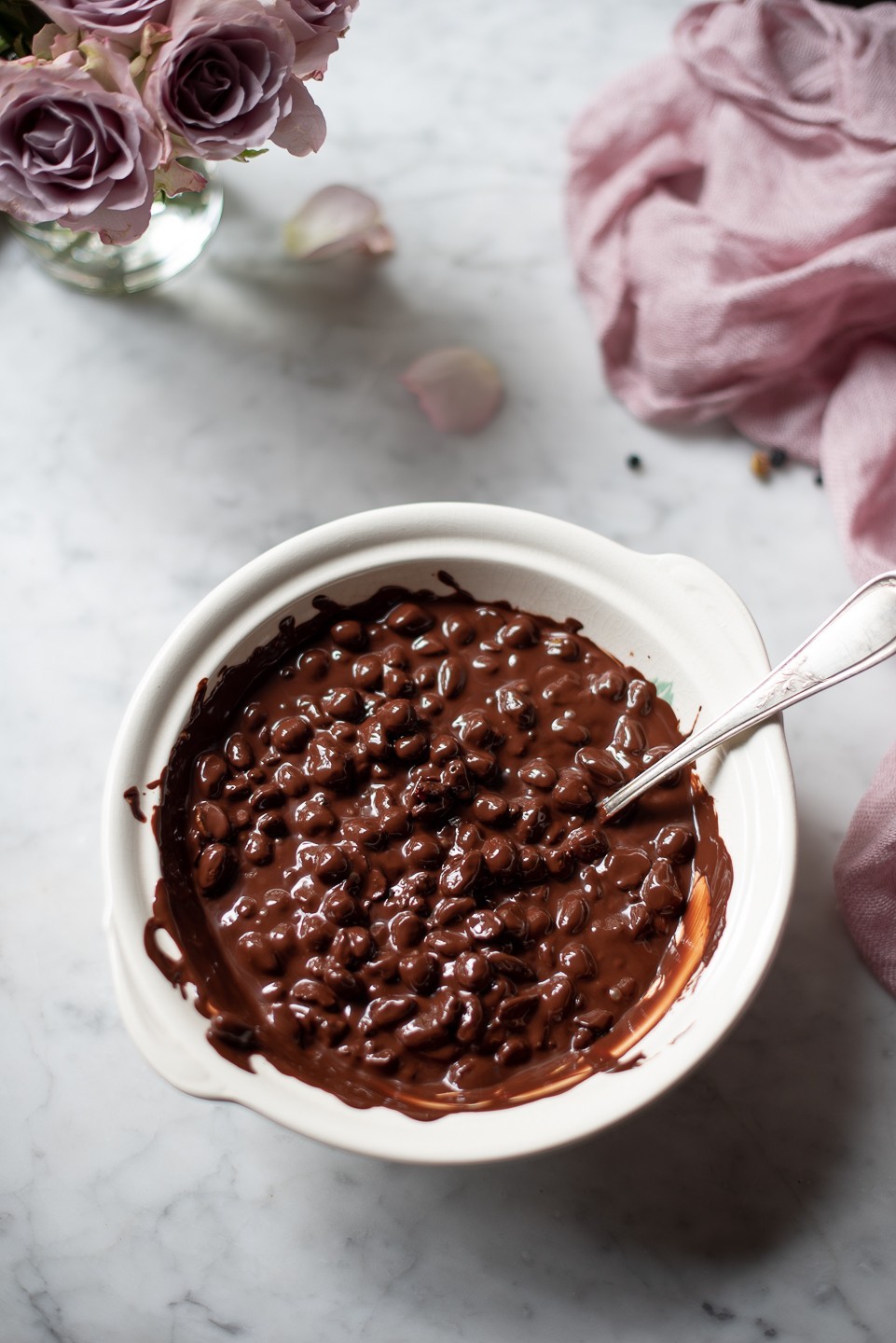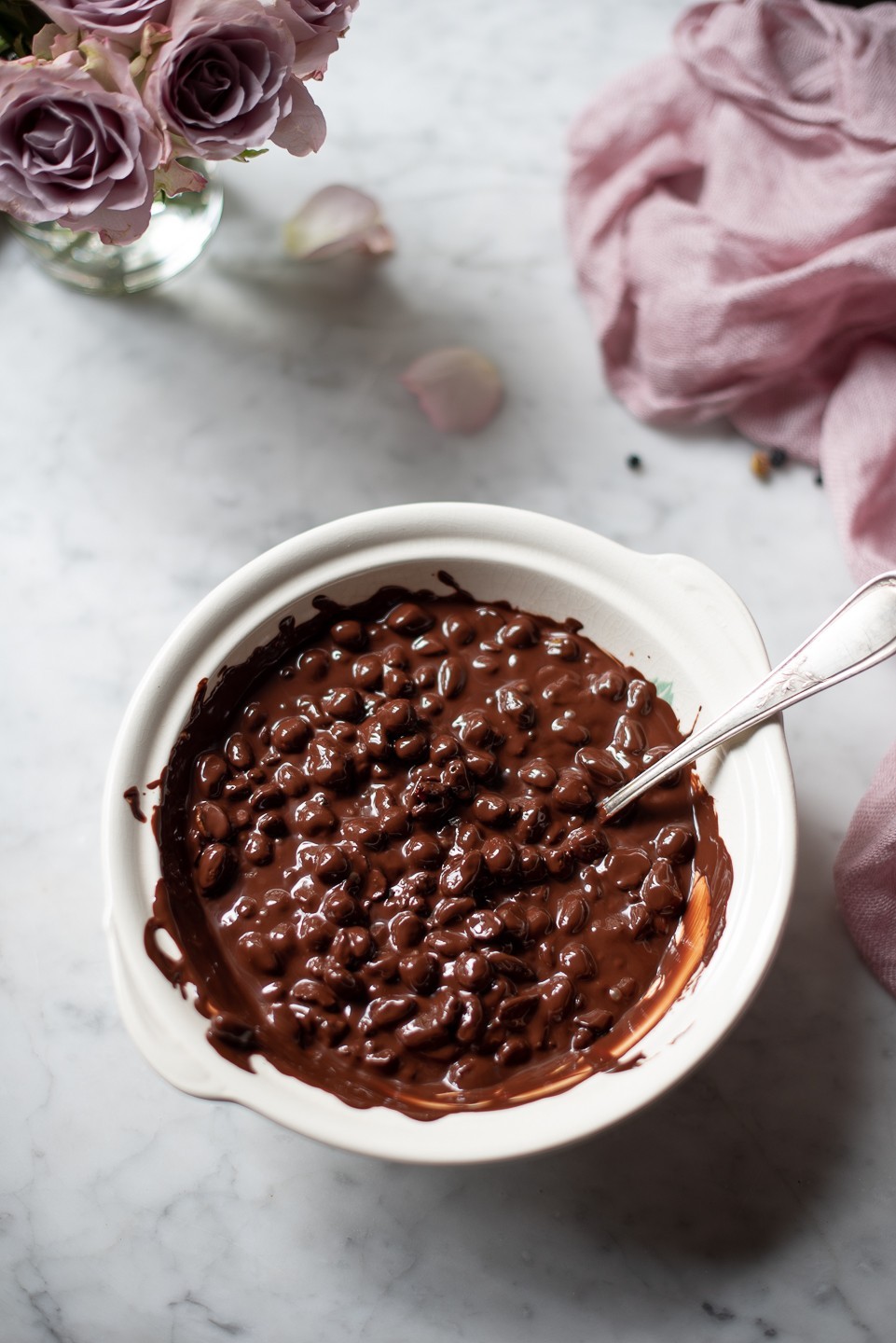 Bark is a casual affair. It's rustic appearance is in keeping with its namesake – scraggy yet full of character. Melted chocolate is open to any number of flavourings and additions. For this recipe, I've kept things simple and on the healthier side with roasted nuts and dried fruit, although it's the perfect base to stud with miniature Easter eggs, marshmallows and candied chocolate buttons.
Once set and chilled, the bark is best broken into shards rather than cut into squares. Don't be too set on precision, here. The top is gilded with edible gold leaf for a bit of sass and shimmer but it's purely optional. Chocolate bark makes a lovely Easter gift wrapped in tissue, boxed and bowed. If you plan on serving it after dinner, lay in on a large wooden board and serve alongside espressos.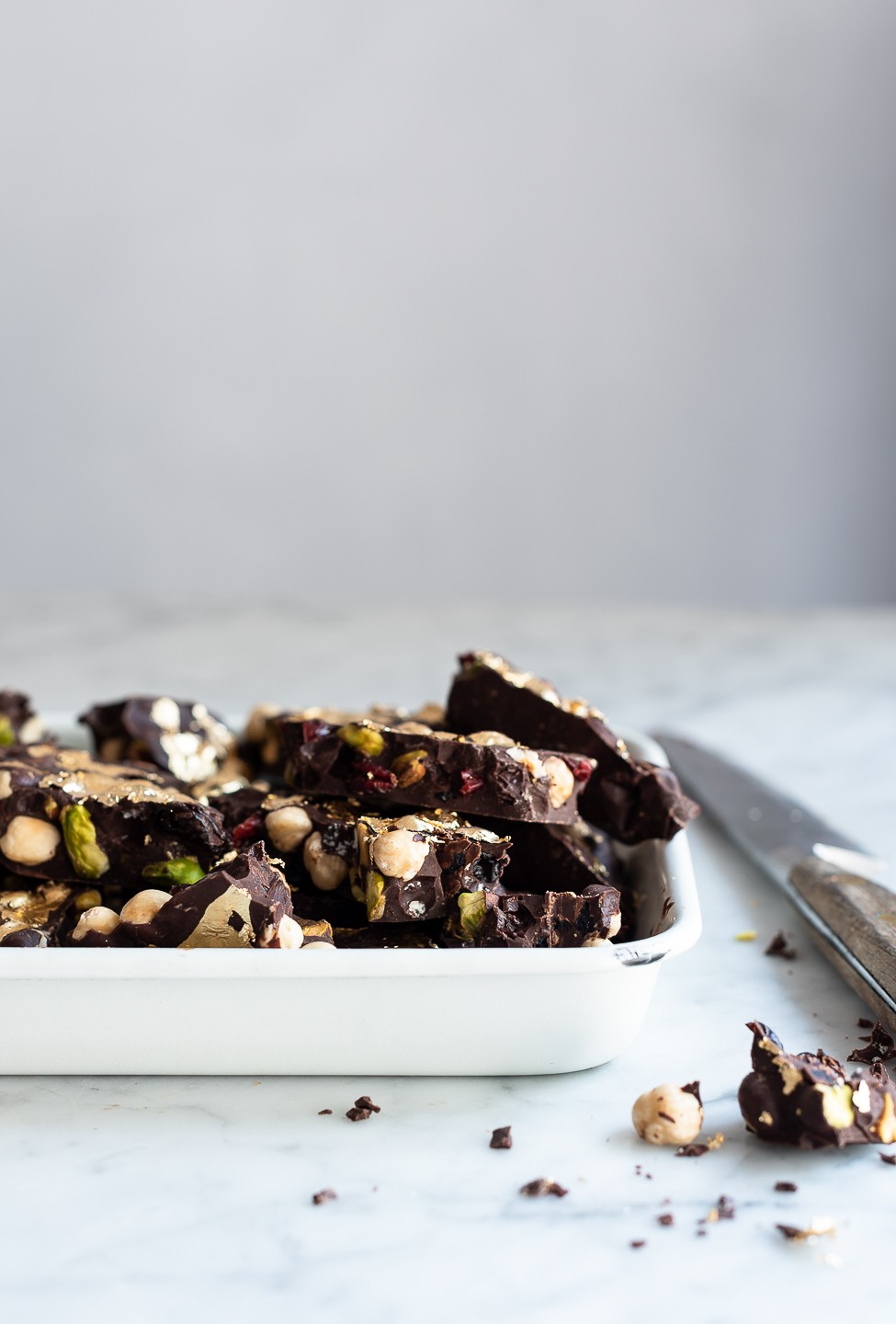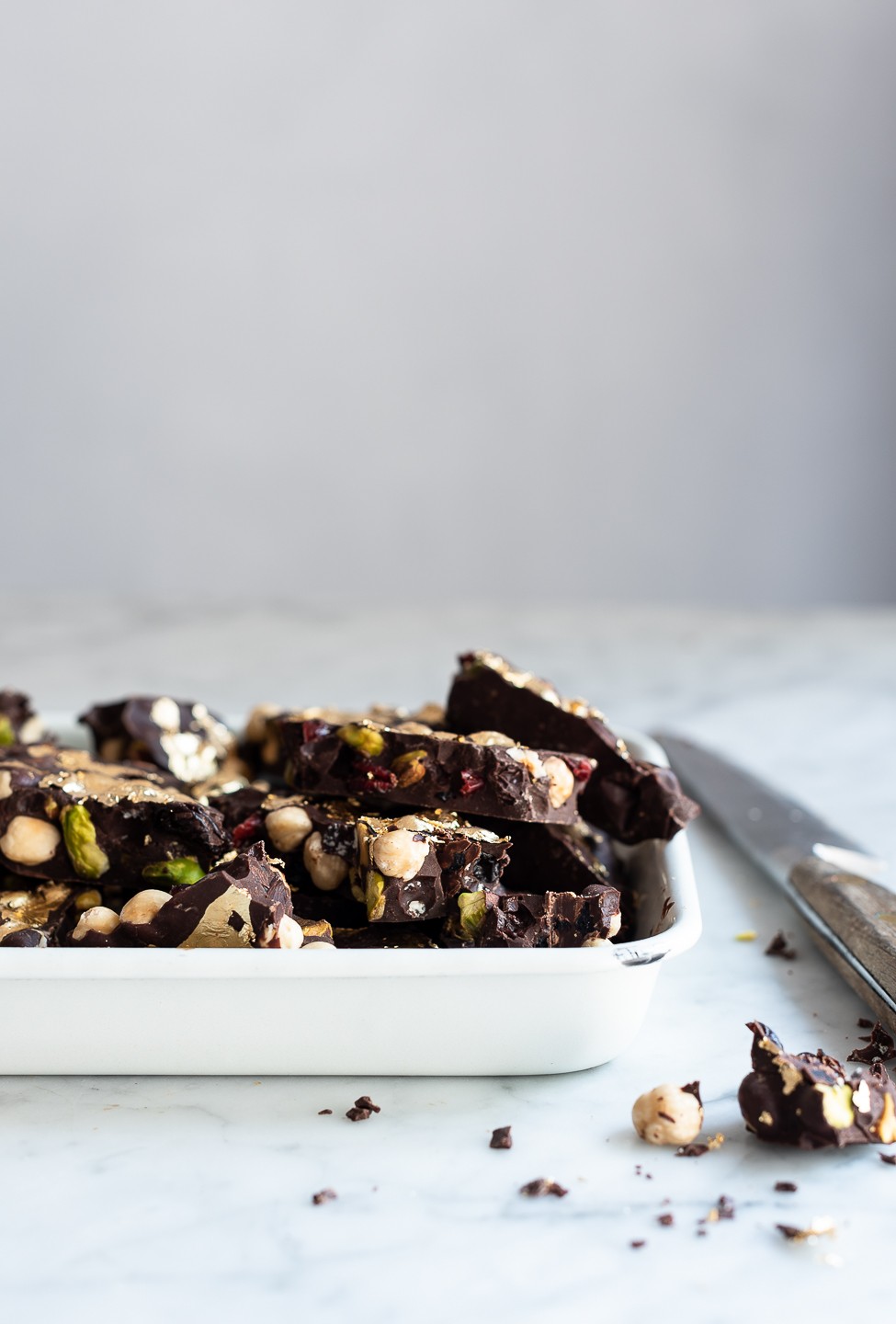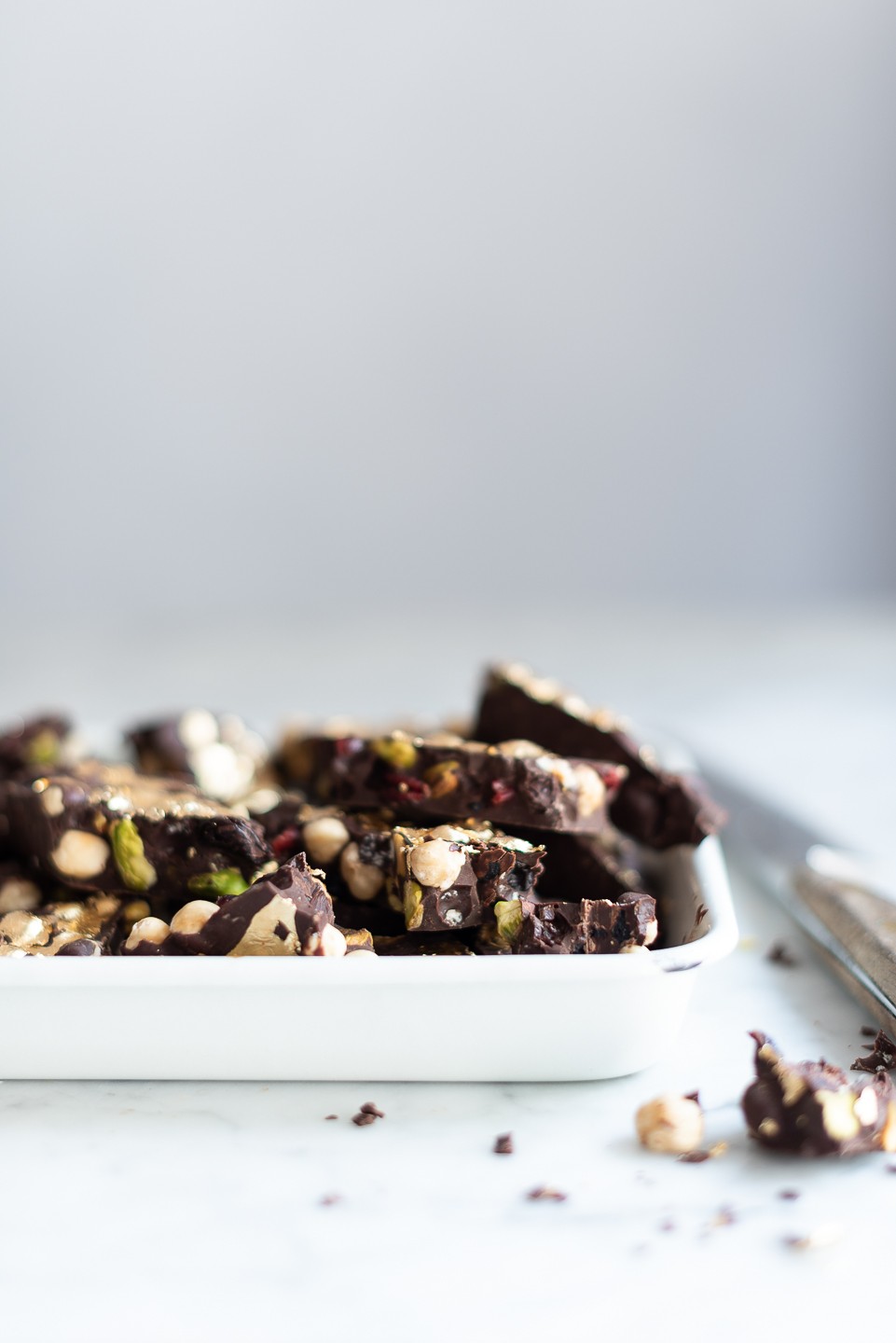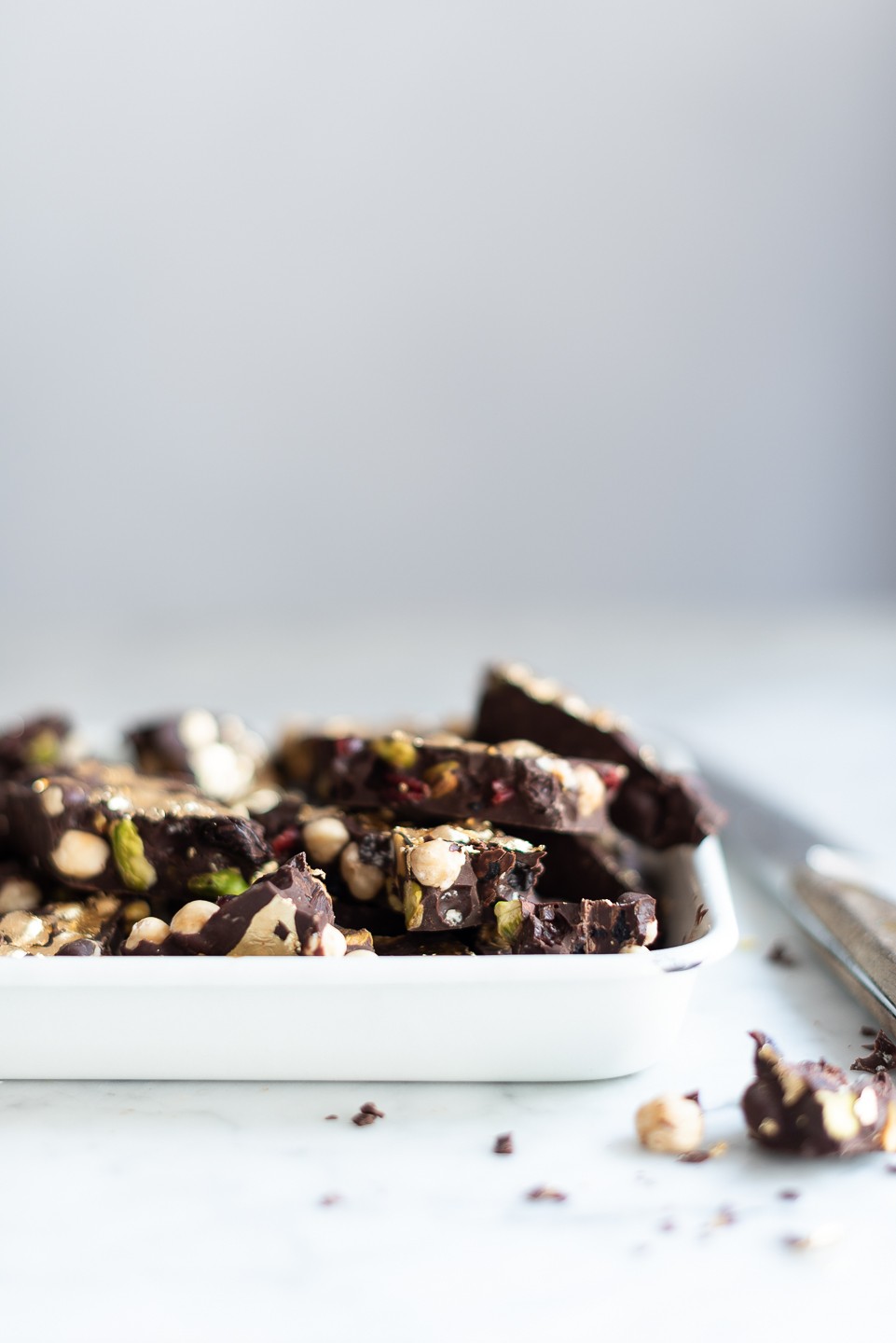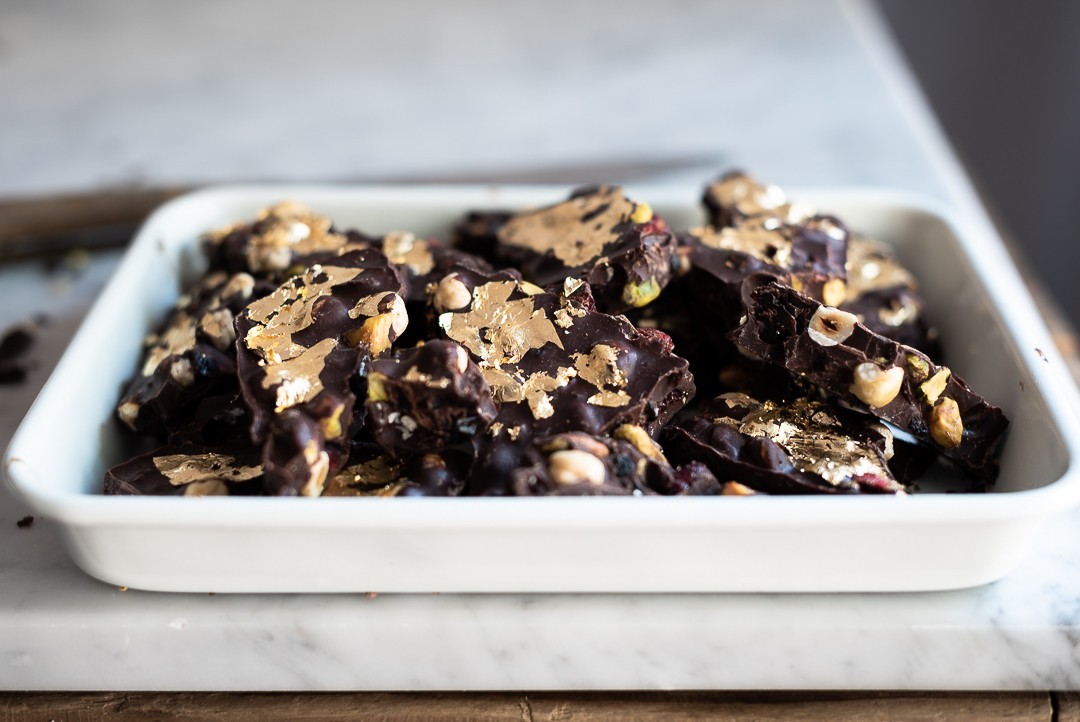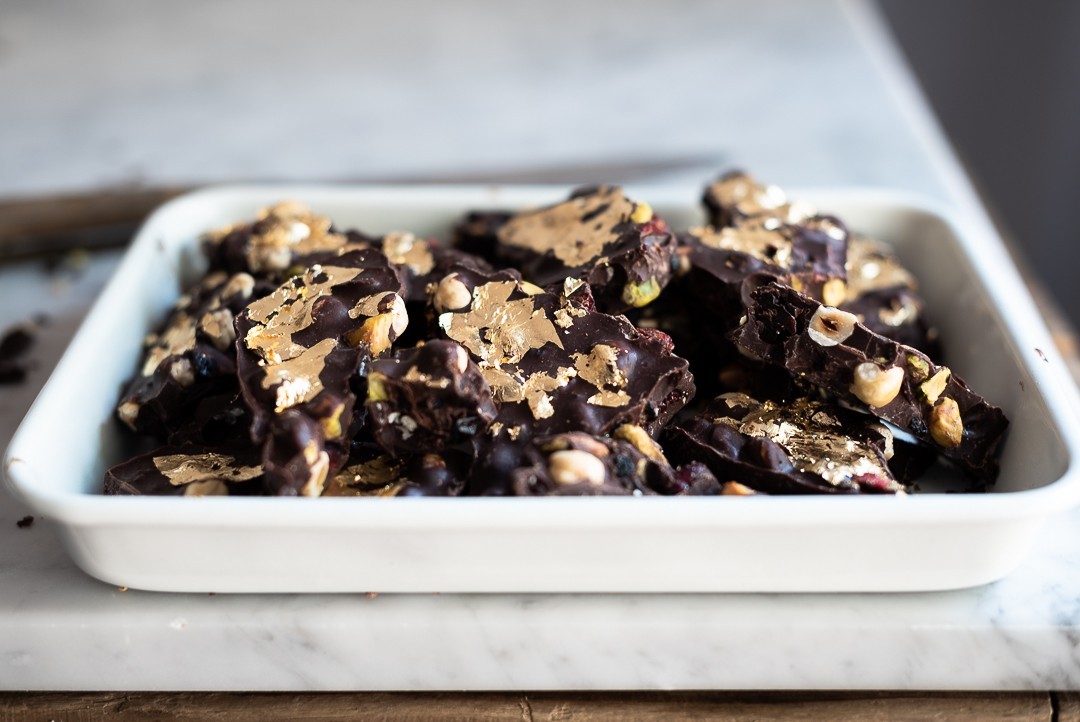 The nuttiest rocky road
400g 70% dark chocolate, roughly chopped
150g hazelnuts, toasted
100g pistachio nuts, toasted
50g dried cranberries
50g dried sour cherries
40g dried blueberries
Line a 22 x 15cm (or similar size) baking dish with parchment paper.
Place the chocolate in a heat-proof bowl set over a pan of simmering water. Stir from time to time until the chocolate is smooth and glossy.
Add the nuts and dried fruit and fold through. Scrape the mixture into the dish and set aside to set completely.
Lift the bark out the tray and gild with edible gold leaf, if using. Break into shards when ready to serve.
More Chocolate treat recipes:
African Amarula gilded chocolate truffles