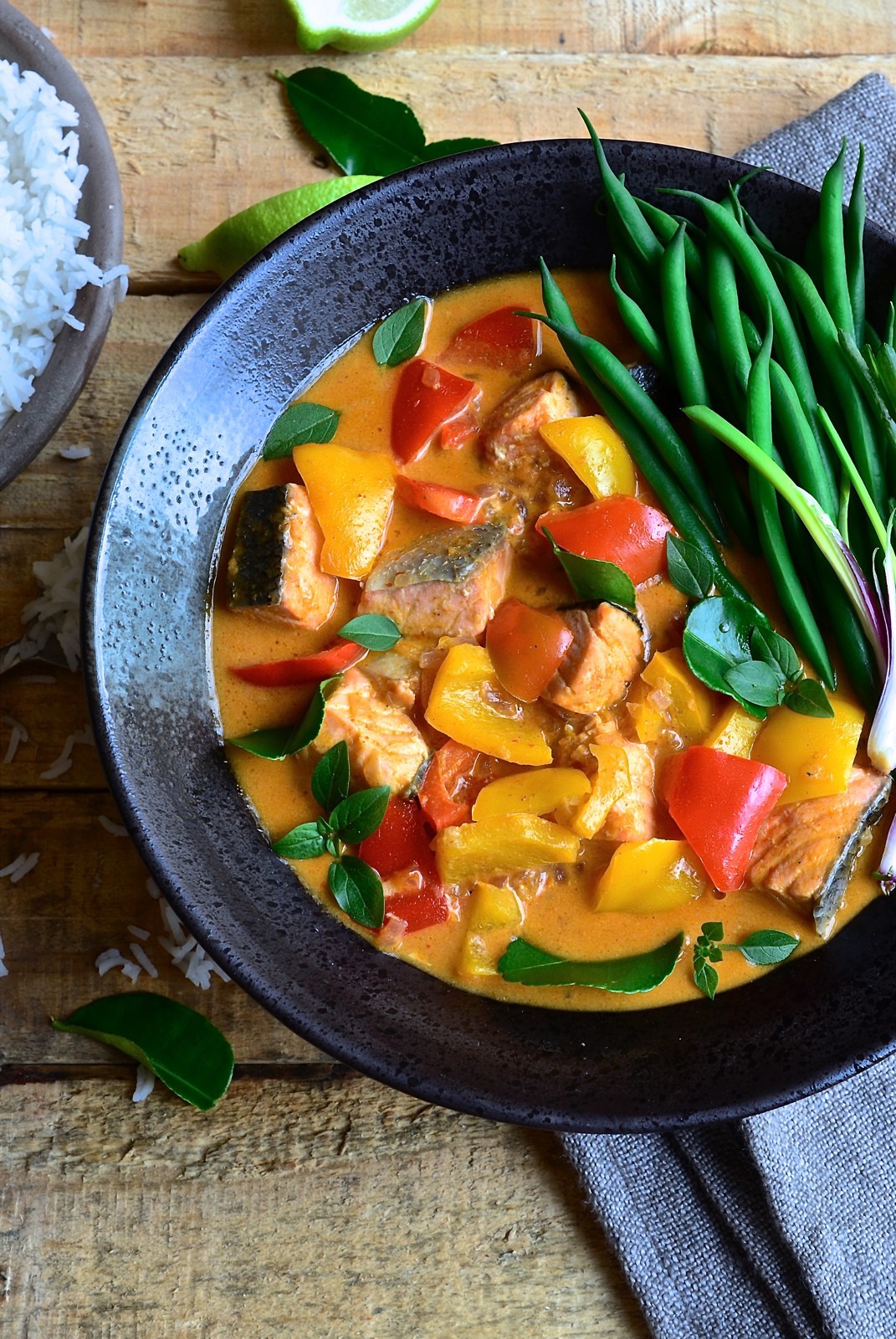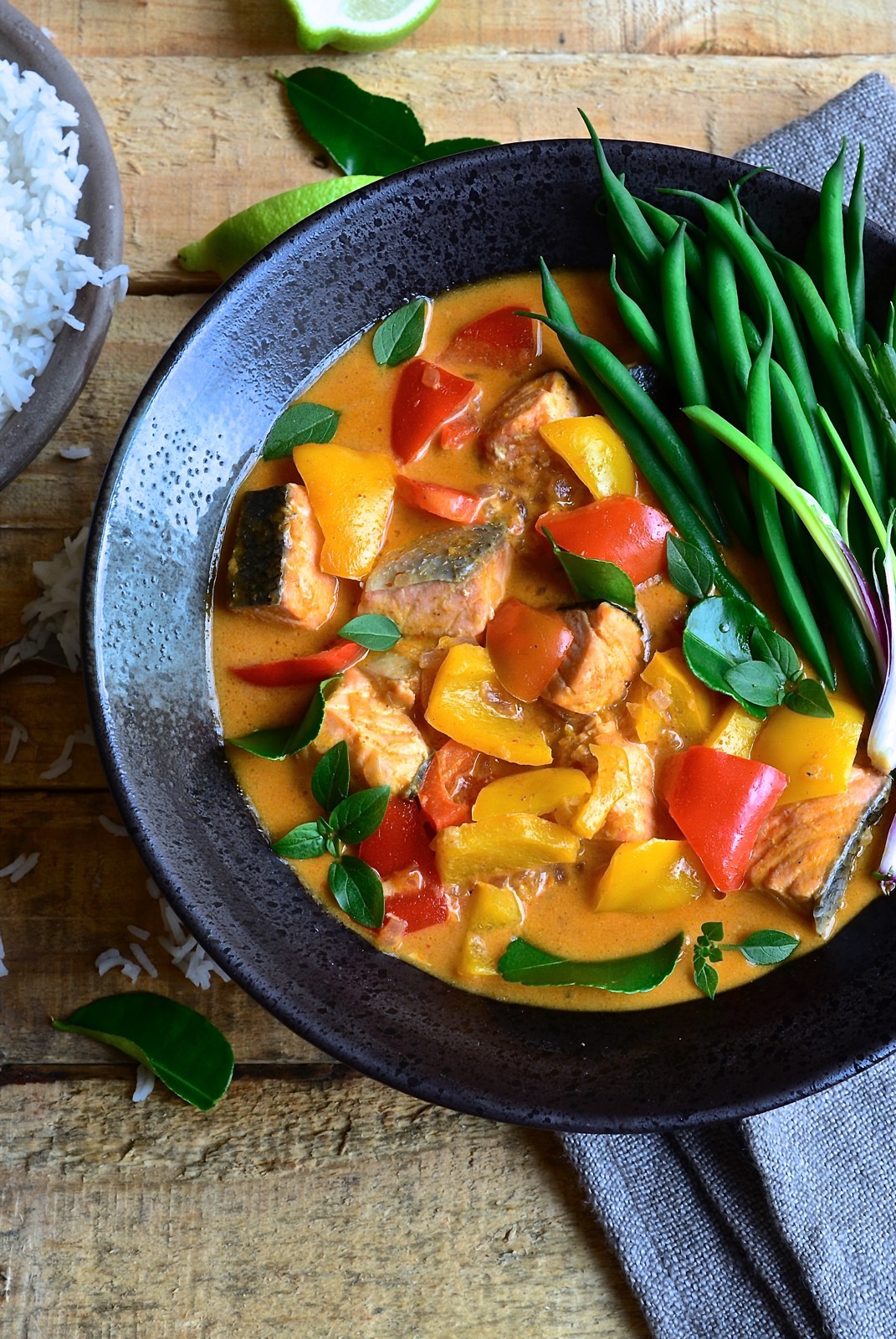 Essentially, mid-week suppers are all about simple, quick and tasty food. This Vibrant Red Thai salmon curry will tick  all the boxes. Flaky pink salmon, crisp vegetables and a creamy coconut sauce.
Here, I like to use omega-rich salmon but any other firm white fish or even prawns will work equally well. As an alternative, try it with chicken or make it vegetarian by using butternut, sweet potatoes and cauliflower. It's a versatile curry base that's adaptable and really simple to tweak. Thai curries are traditionally super hot, but I've toned it down a notch to make it suitable for children. If you after more heat, add some chopped red chillies to finish.
A scattering of basil to finish adds a fresh herby contrast to the spicy sauce. Remember to add it just before serving. For Banters, omit the rice and serve with an additional vegetable, such as cauliflower rice. For everyone else, steamed jasmine rice will be perfect to soak up the sauce. A mid-week supper that takes several minutes of prep and 20 minutes to cook is a real win.
Red Thai salmon curry
Serves 4
1 tablespoon vegetable oil
2 teaspoons sesame seed oil
2 small shallots, finely diced
1 scant tablespoon red curry paste
3cm knob freshly grated ginger
1/2 teaspoon ground coriander
400g tin coconut milk
1 heaped teaspoon brown sugar or grated palm sugar
2 tablespoons fish sauce
1 tablespoon soy sauce
3-4 whole lime leaves
juice of 1 lime
1 red and yellow sweet pepper, deseeded and roughly chopped
500g salmon fillets, cut into chunks
salt, to taste
several stems Thai basil or baby basil leaves
blanched green beans
2-3 scallions, julienned
steamed jasmine rice, to serve
In a deep saucepan, heat the vegetable and sesame oil. Sauté the shallot for several minutes until softened. Add the curry paste, ginger and coriander. Mix through and cook for a minute or two to intensify the flavour. Pour in the coconut milk and bring up to the boil. Add the sugar, fish sauce, soy sauce, lime leaves and lime juice. Lastly, add the sweet peppers and salmon pieces. Turn the heat down to medium high and simmer for 15-20 minutes.
The fish should be cooked through after 15 minutes. If you prefer the sauce to be slightly thicker, remove the salmon and peppers with a slotted spoon, increase the heat and reduce the coconut sauce down for several minutes. Return the fish and peppers back  into the saucepan and heat through. Check the seasoning and adjust with either more salt, lime juice or sugar. Finish with baby basil and serve with green beans, scallions and steamed jasmine rice.