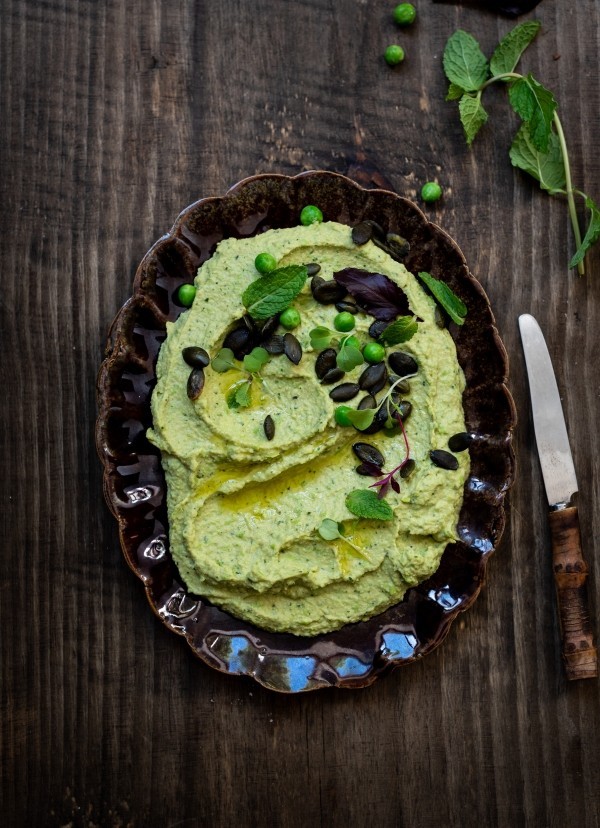 The recipe for this minted pea hummus comes from Melissa Delport's new book, Whole. Last week I attended the Johannesburg book launch and this was one of many sharing bowls on the tasting table. While not usually one to rave about 'function' food, this harvest table was a colour-fest of plant centred food, the kind of food I'm most excited to eat, the kind that nourishes deeply and leaves you feeling rather elated about wholesome feasting.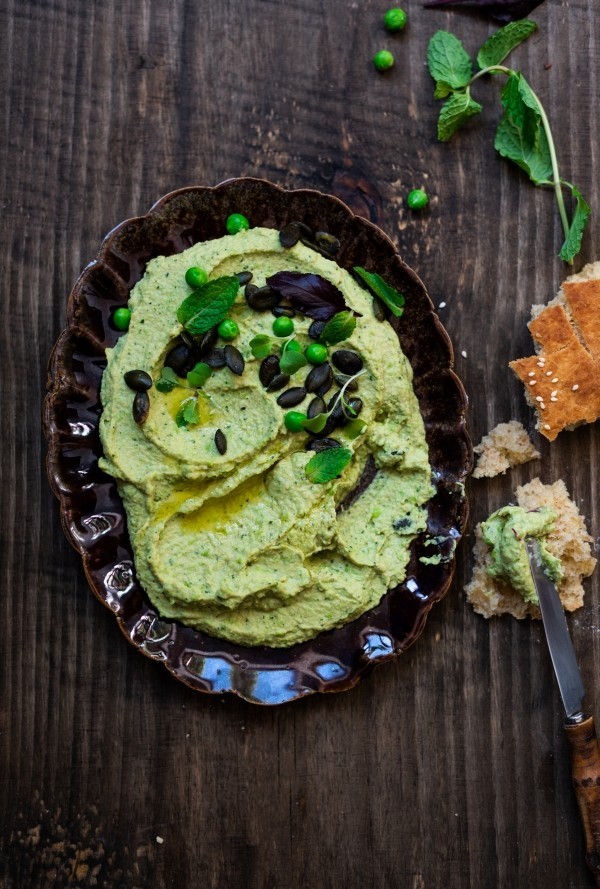 Being rather obsessive about hummus, I thought this minted pea hummus recipe was a good choice to share with you. I feel the same way about hummus as I do about dark chocolate, bananas and salted caramel. They're keepers. I think Ottolenghi dragged hummus into the food spotlight when he threw open the kitchen door to Middle Eastern cooking. And 'hummus' has never looked back. Since then, this humble Middle Eastern dip has taken on a host of flavourful additions that elevated the chickpea to cult status.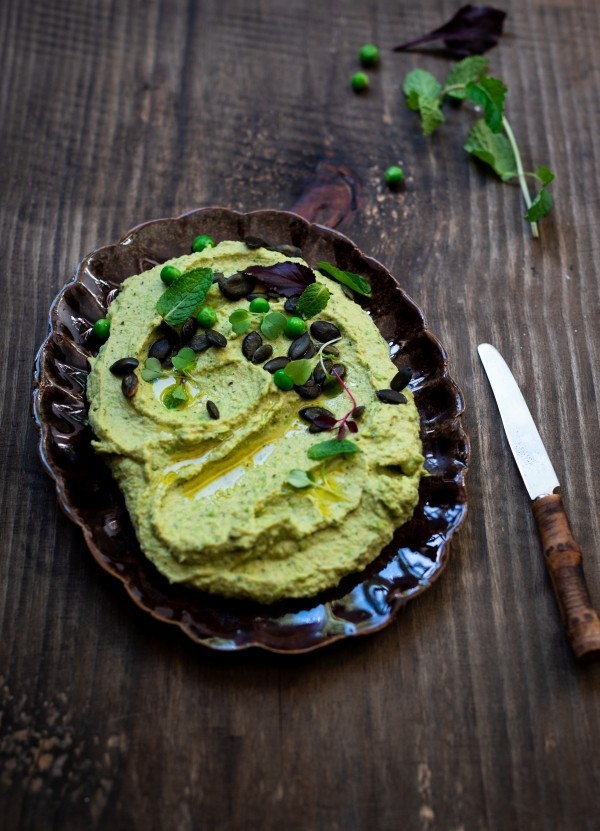 Research shows that most people cook an average of 2-3 recipes from any given cookbook. The Whole cookbook is sure to shake the tree. There's nothing in this book that I wouldn't happily put in my bowl and on the table. Grab a copy and dirty the pages.
Minted pea hummus from the Whole cookbook
Hummus base
400g tin chickpeas, rinsed and drained
1 tablespoon tahini
6 tablespoons olive oil
1 clove garlic
juice of 1 lemon
salt and pepper

Pea and mint hummus
1 cup peas, blanched
1/4 cup fresh mint leaves
zest of 1 lemon
1 quantity hummus base
salt and pepper
To make the hummus base, blend all the ingredients in a processor and season to taste.
For the pea and mint hummus, add the peas and all the remaining ingredients to the base and blend until smooth.
Other hummus favourites on the blog
Roasted peanut hummus with cocoa nib chilli oil