Although Massaman curry is generally accepted as an authentic Thai dish, this fragrant curry is peppered with influences from both Malay and Indian cuisines. Interlaced with the distinctive taste of lemongrass, there are a host of fragrant spices like cardamom, cinnamon, cloves and star anise that work together to make this one of the world's most popular curries. Thai food is known for its delicate balance of sour, heat, savoury and sweet. Heat levels can range from mild to blow your socks hot. My advice is to tweak it to the point that's manageable for you. Personally I prefer to taste my food rather than mop my brow, so a gentle lingering heat at the end is what we're aiming for here.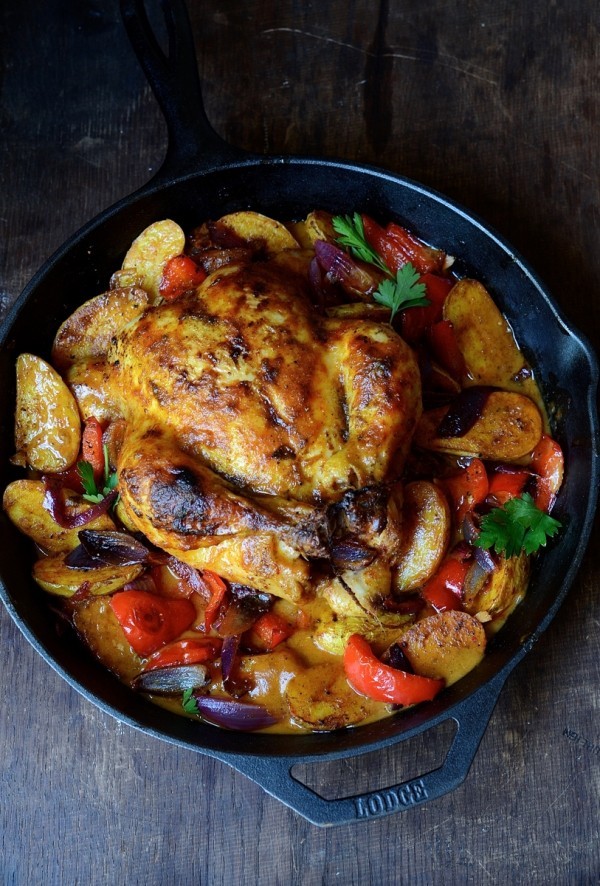 What can you expect from this Massaman chicken curry with spicy roast potatoes? Big flavours, minimal effort and huge satisfaction. Getting us there is a handy little cheat's trick and secondly, a sweet and savoury food combination that's plate-moppingly good. Thai cuisine is synonymous with spicy foods as well as the use of palm sugar to balance flavours. For my sweet element, I'm grabbing my favourite range of local sugars from Natura Sugars. As part of my collaboration with this Cape Town based company, we've been exploring some completely delectable dishes using their range of truly unrefined sugars. If you've missed the recipes, what a pity! With the festive season coming up, I think this roast lamb with caramelised onions could be a life-saver. Being a huge Mexican food fan, I'd opt for chipotle chicken with a dark and spicy cocoa infused sauce. Just Yum!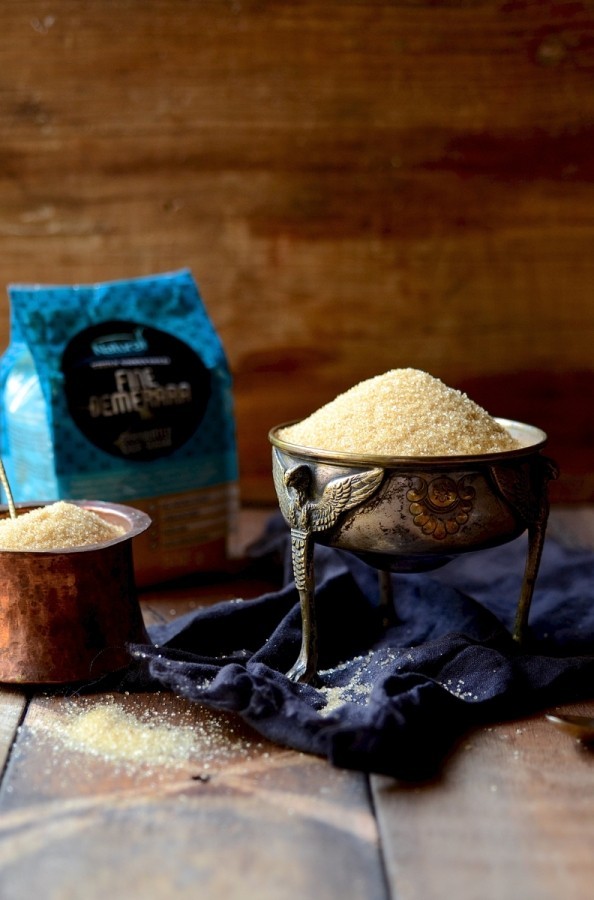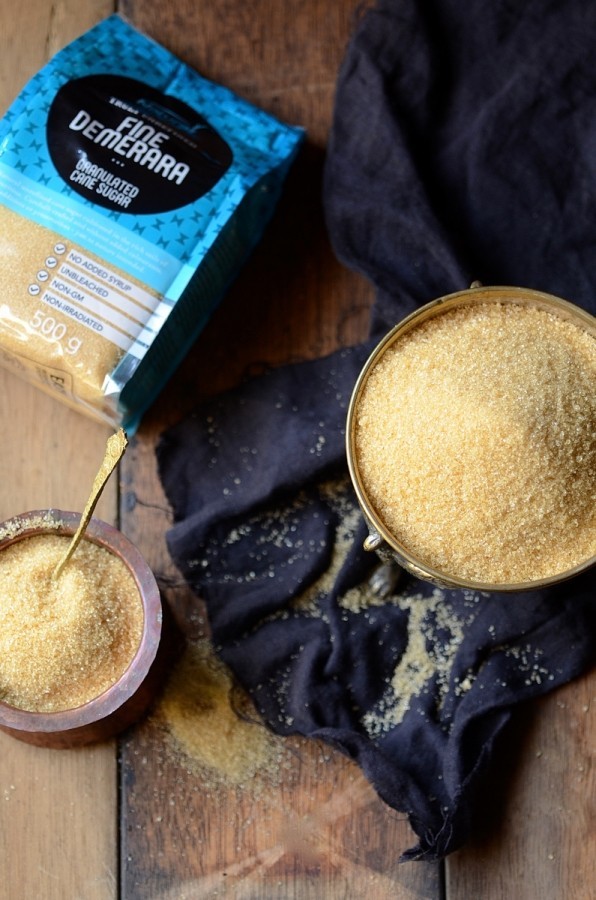 This might not look like your regular Massaman curry and it's not. We're doing an all-in-one oven roast dinner that makes an impressive weekend feast yet is simple enough to make for weekday dinners. Although not conventional and for the sake of convenience, I'm adding red peppers, caramelised onions and spicy roast potatoes. Let's face it. From now until the end of the year, life can get a little crazy. When you're pressed for time, short cuts are the best plan of action, even if that means cheating a little. So grab yourself a packet of ready made curry paste and throw that bird in the oven!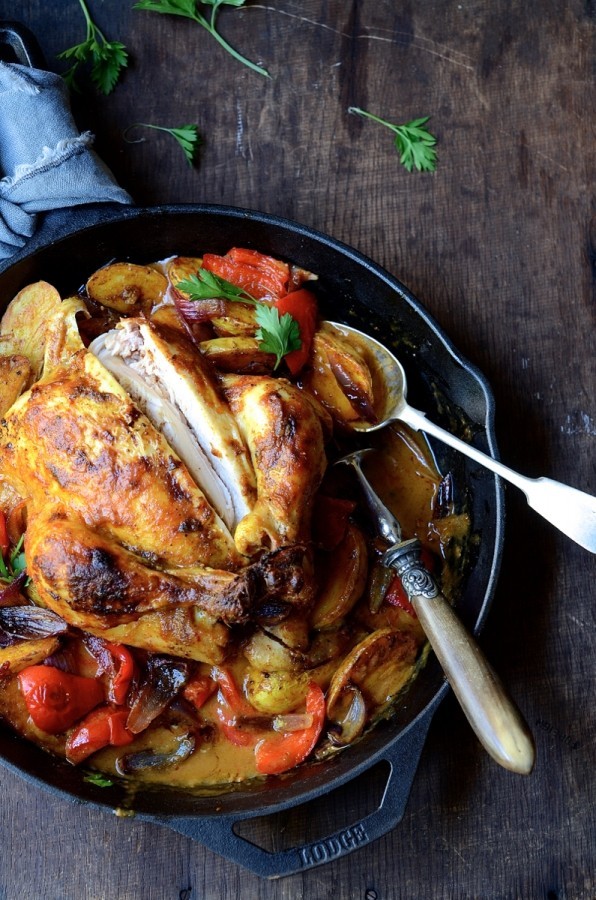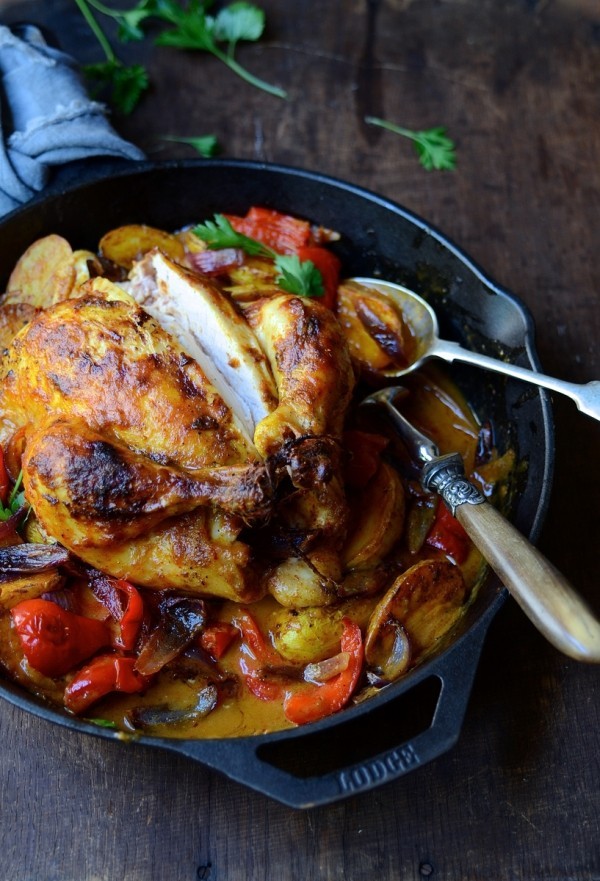 Massaman chicken curry with spicy roast potatoes
Marinade
50g store-bought Massaman curry paste
2 tablespoons vegetable oil or ghee
1 tablespoon lemon juice
1/2 teaspoon sea salt flakes
1,4kg free range chicken
250ml chicken stock
400ml coconut milk
3 tablespoons olive oil
2 large onions, peeled and cut into wedges
1 tablespoon Natura Sugars Fine Demerara
1 large red pepper, deseeded and roughly chopped
500g baby potatoes, scrubbed and halved
1/2 teaspoon of each, turmeric, smoked paprika and salt
freshly ground black pepper
Starting with the marinade, combine half the Massaman curry paste, ghee, lemon juice and salt in a bowl. Rub over the entire chicken, cover and set aside to marinate for half an hour.
In the meanwhile, prepare the vegetables. Preheat the oven to 200º C. Line and grease 1 large baking sheet.
Arrange the red peppers and onions to one side of the baking tray. Drizzle with olive oil and season with salt and pepper. Sprinkle the Natura Sugars Fine Demerara over the onions and peppers and toss to coat.
In a bowl, combine 2 tablespoons olive oil with the turmeric, paprika, salt and black pepper. Add the potatoes to the oil and toss to coat. Arrange the potatoes next to the peppers on the baking tray. Roast for around 45 minutes or until the potatoes are tender and the onions caramelised. Once cooked, cover with foil and set aside until later.
Place the chicken in a roasting tin, Season lightly, cover with foil and roast for 40 minutes (slide this roasting tin into the oven along with the vegetables).
Combine the remaining curry paste with a little chicken stock to loosen the paste before adding the balance of the stock and coconut milk.
Pour the coconut milk mixture over the chicken, stir through and return to the oven, uncovered. Roast for a further 50-55 minutes or until the chicken is cooked through. Turn on the grill to crisp up the chicken skin.
Add the vegetables to the roasting tin and coat in the thickened coconut milk curry sauce. Serve with fresh coriander and roast peanuts or cashew nuts it you wish.