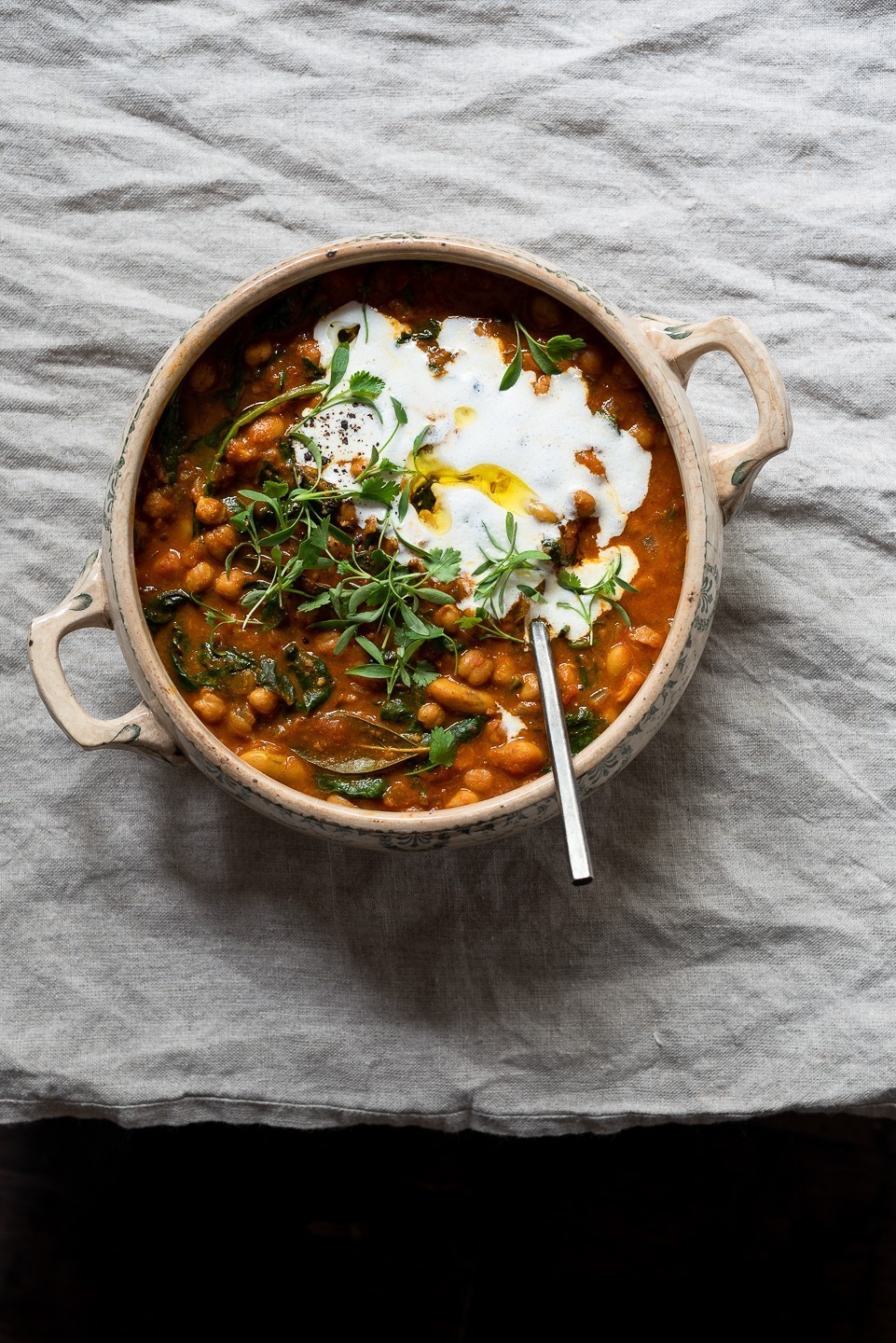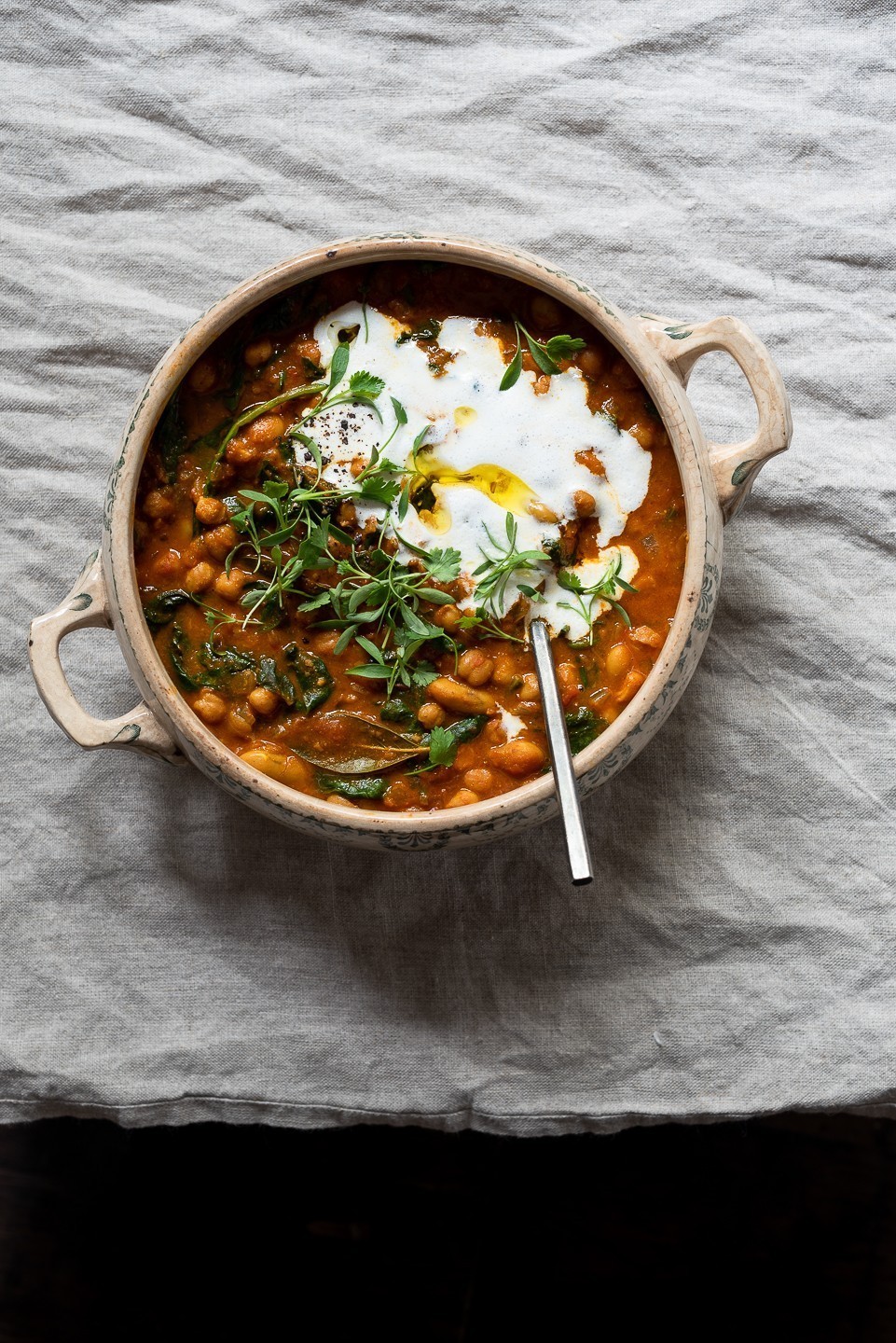 As promised, here is my Ginger and turmeric chickpea stew. It's wholesome and hearty with an ochre-gold coconut sauce, the kind that encourages torn bread to dip and mop your way to the end. Or, serve with wild rice and creamy yoghurt. As with most stews and curries,  the complexity of flavours ease and mature overnight. On day one it is good, day two, even better.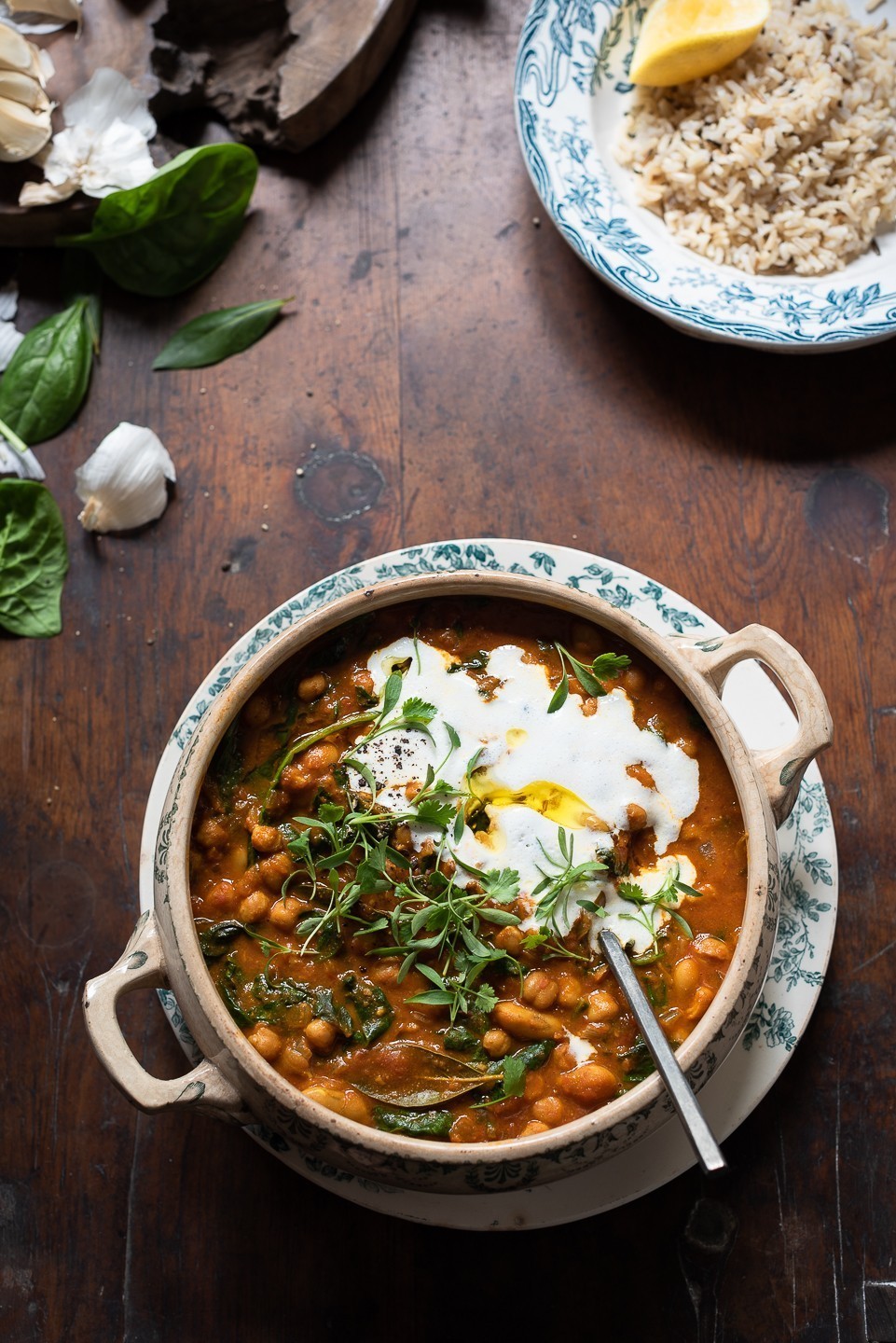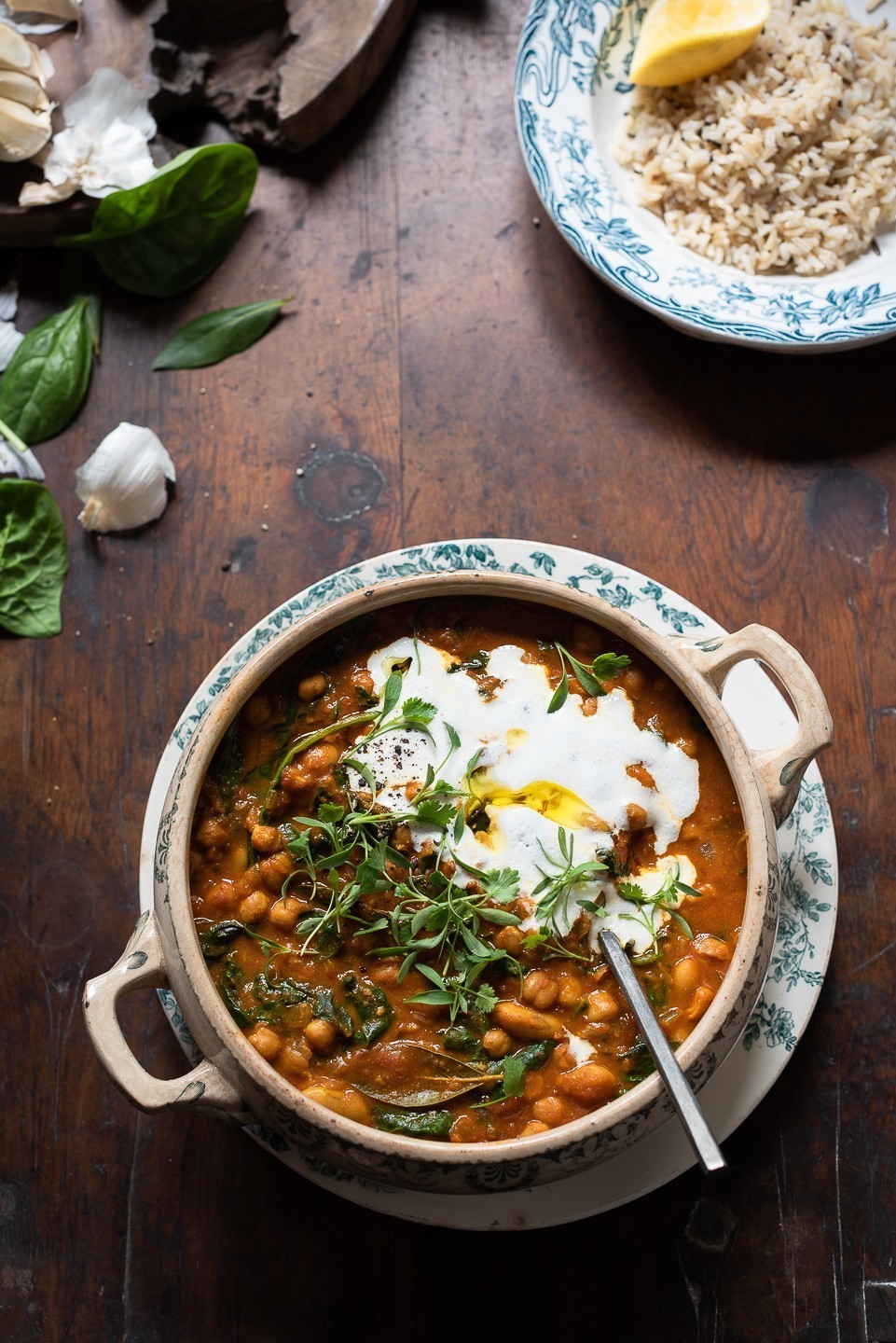 Beans are finally going places. It's their time to shine! Given the state of the world, most of us are turning to store cupboard basics to stretch our spend and support lockdown protocol by staying in. Hopefully your pantry is well-stocked and bursting with potential. In the coming weeks I'll be exploring how to utilise these overlooked kitchen heroes by sharing recipes that are wholesome and up-lifting.
If you're looking to include more plant-based meals into everyday cooking, this recipe is a good place to start. For the stew, I've used chickpeas and butterbeans, although most creamy beans will rise to the occasion. The recipe comes together with pantry staples and a handful of fresh ingredients. Nothing foreign or exotic, just the usual curry suspects like onions, garlic and ginger. Fresh turmeric is ideal here, but we're going in with ground spices off the rack. For convenience, I use dried red chilli flakes for a mellow heat, although, if you have a few fresh chillis lurking in the fridge draw, use those instead.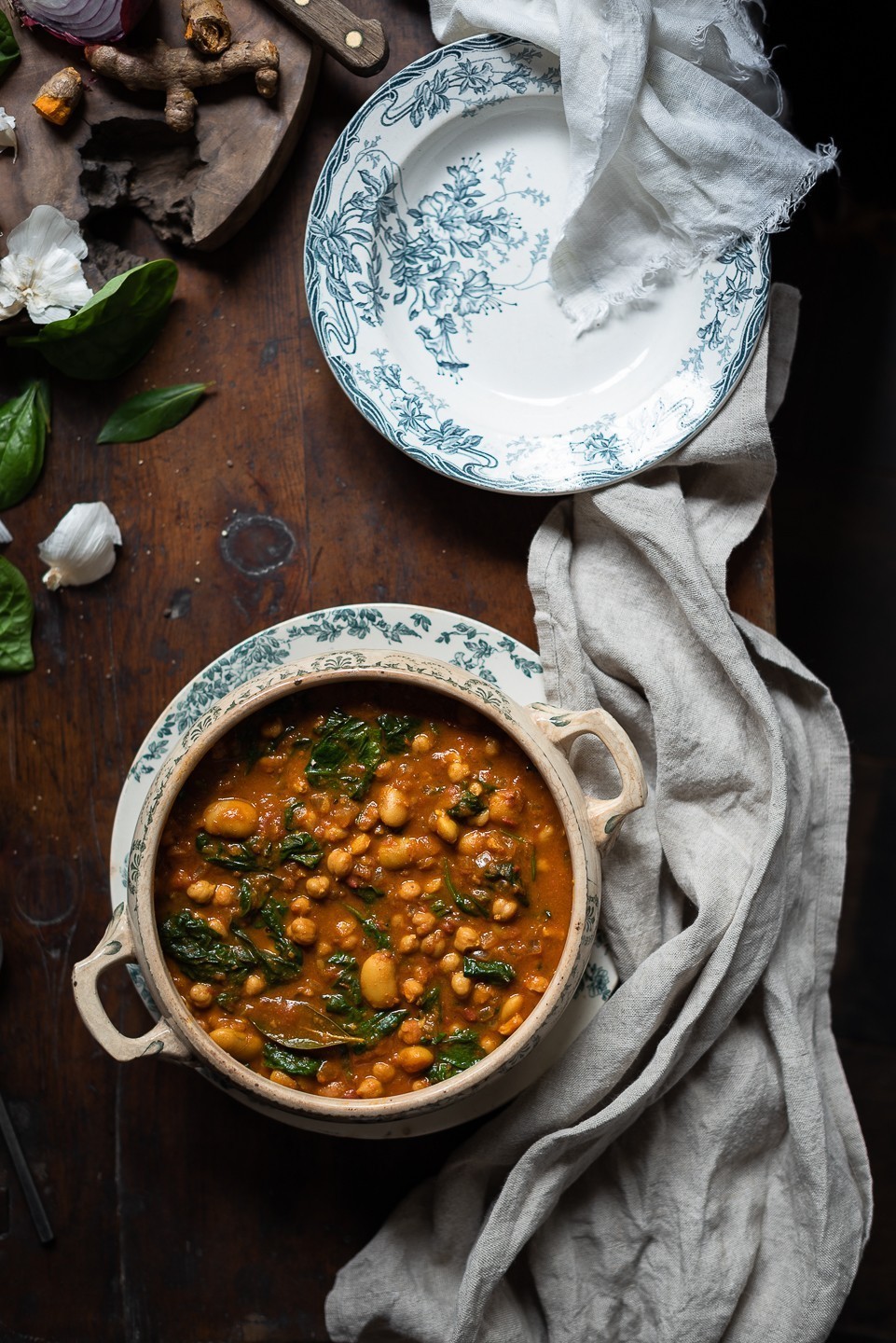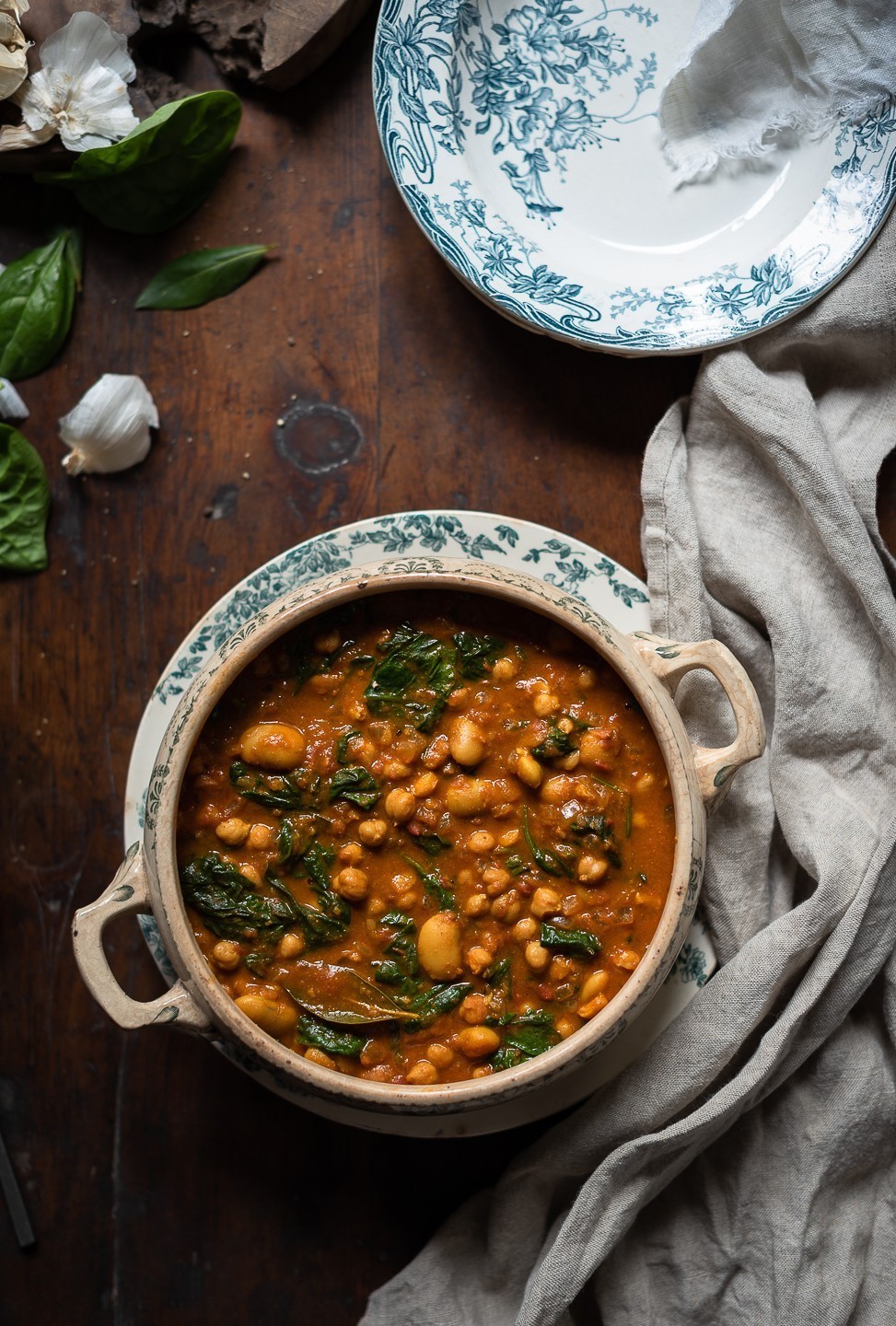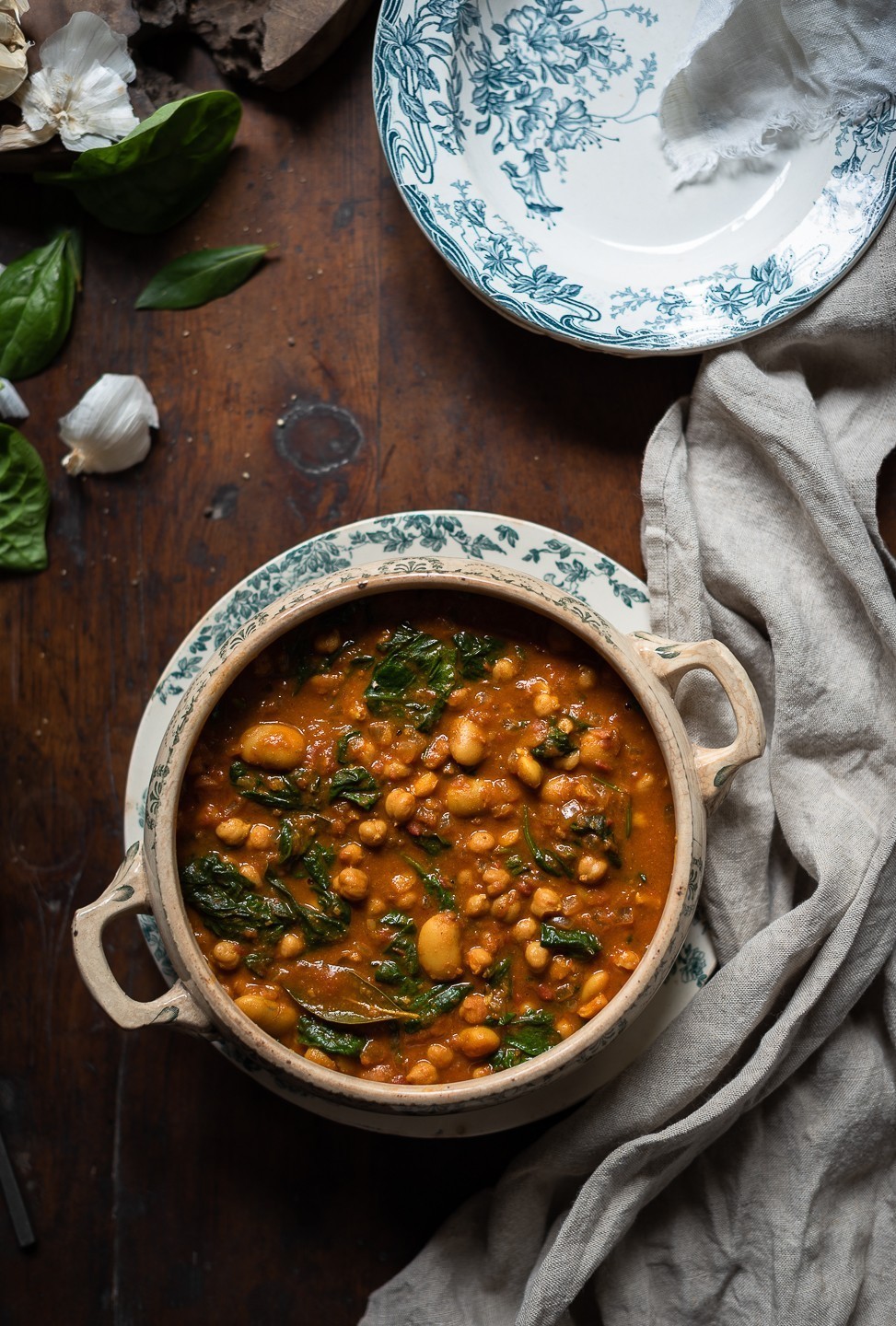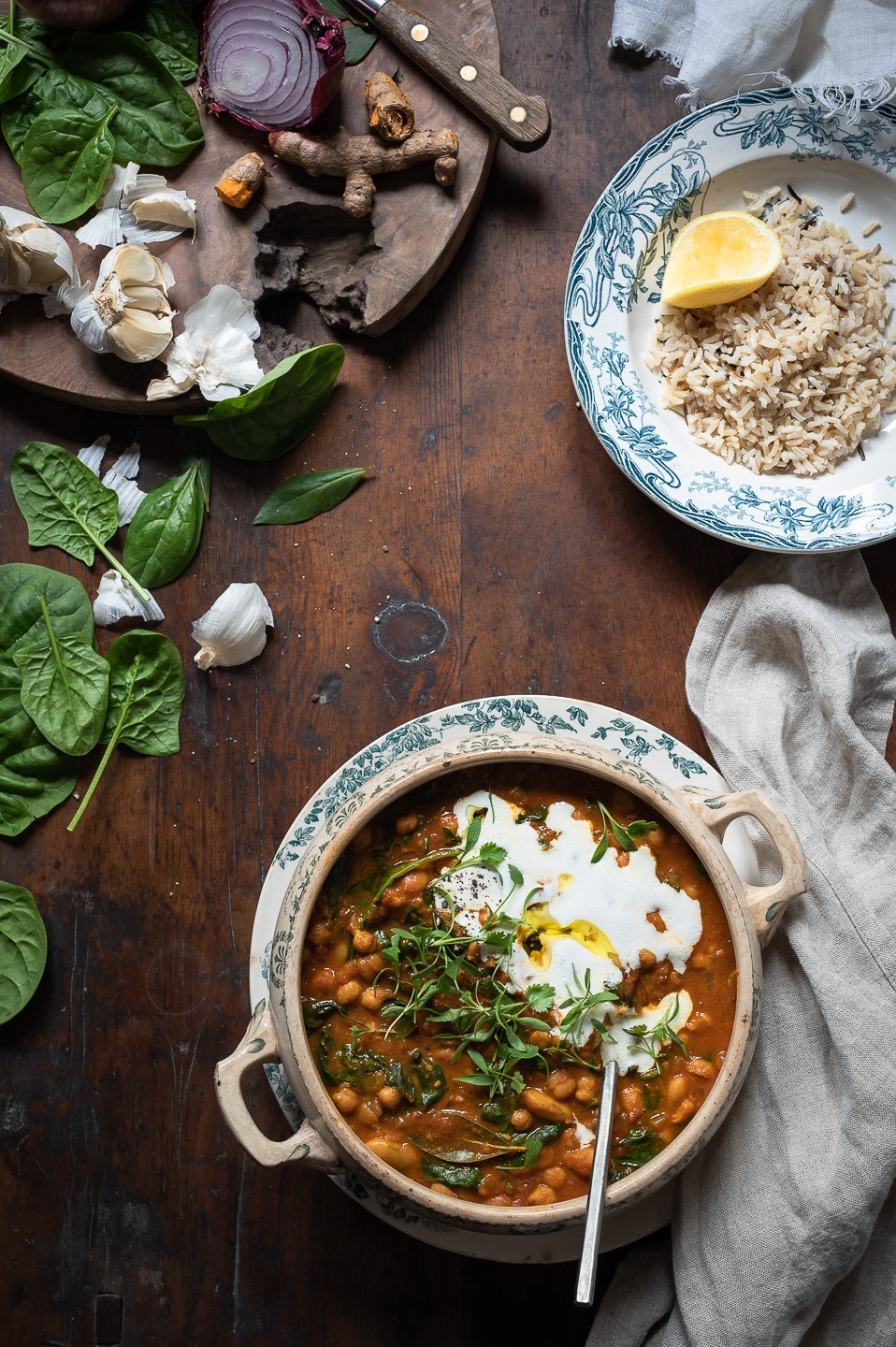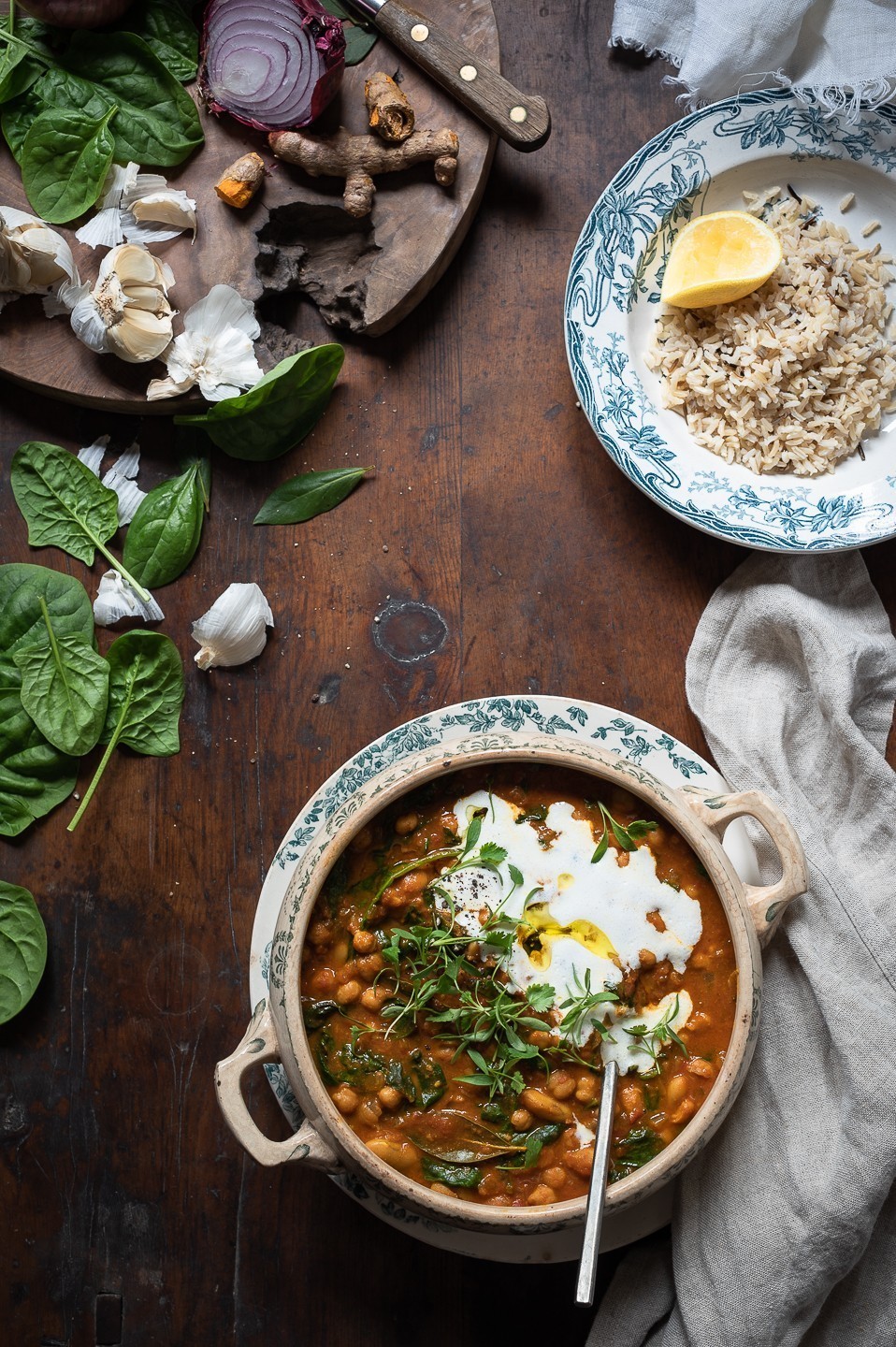 For ease, I've listed the pantry and fresh produce below.
Pantry staples:
Chopped tomatoes
Coconut milk
Chickpeas
Butter beans
Fresh produce
Onions
Garlic
Ginger
Spinach
And please, remember to stay in. It's a passive contribution that saves lives and supports the good of all. If we do it right, we'll only have to do it once. #staysafe #stayin #lockdown #proudlysouthafrican #together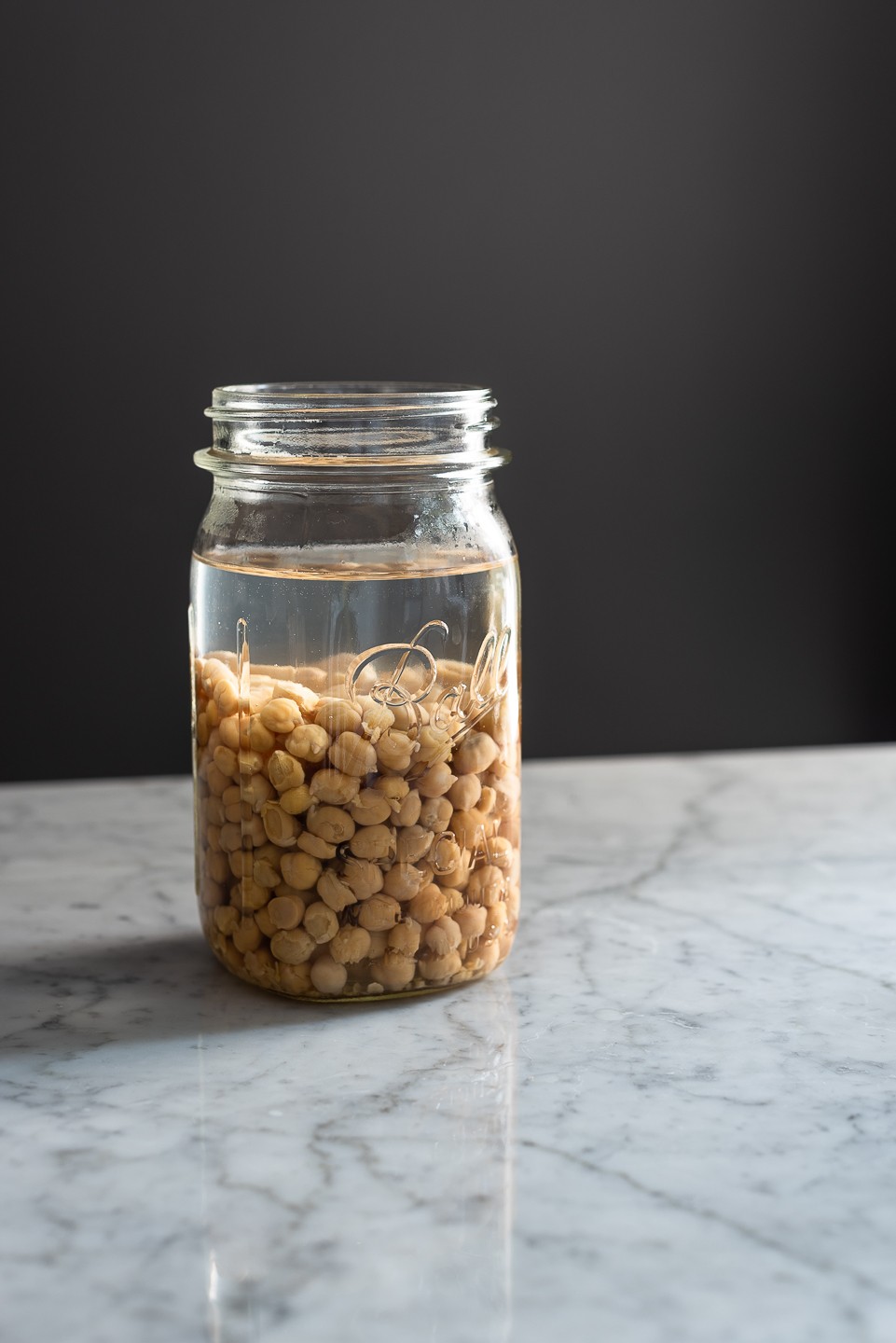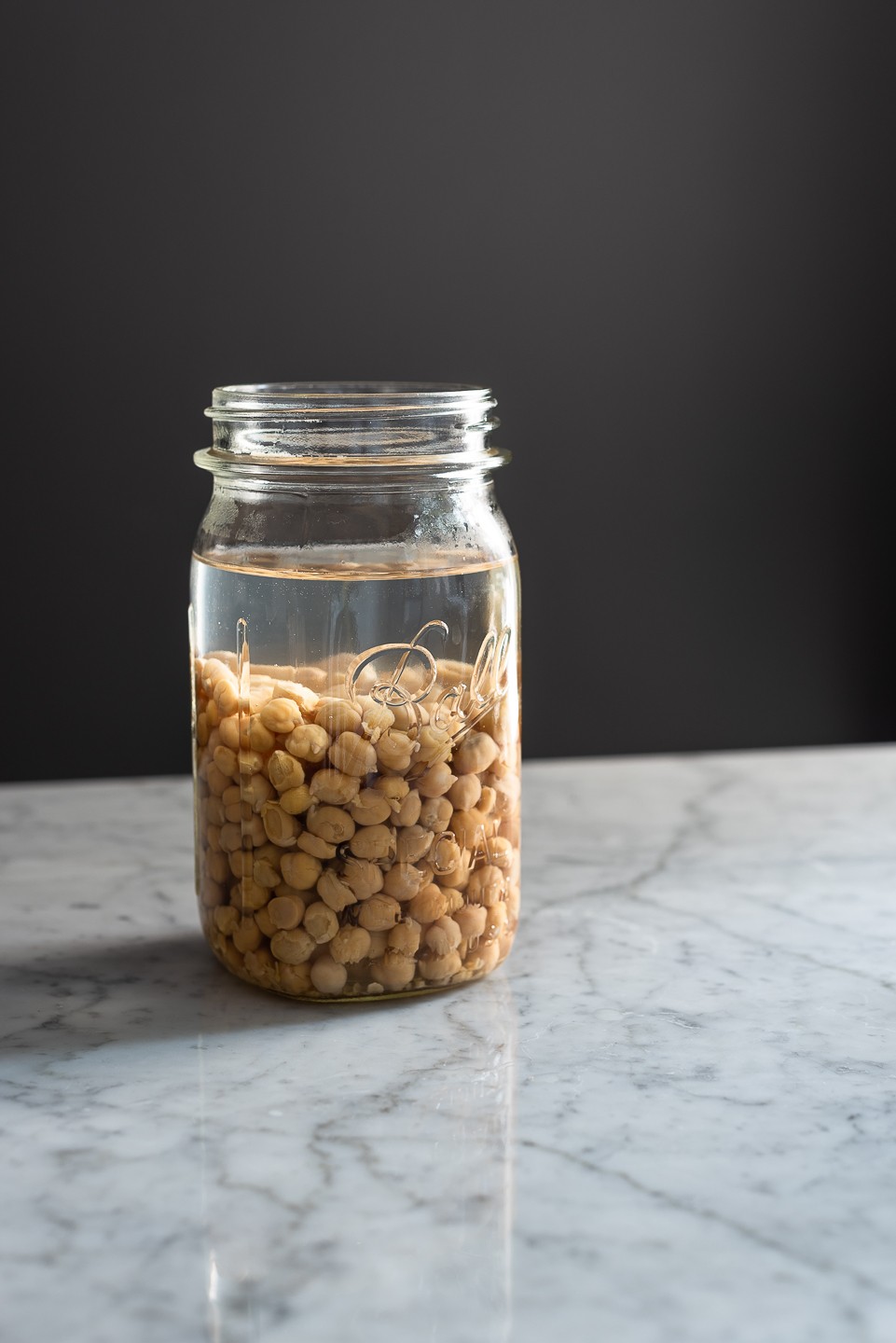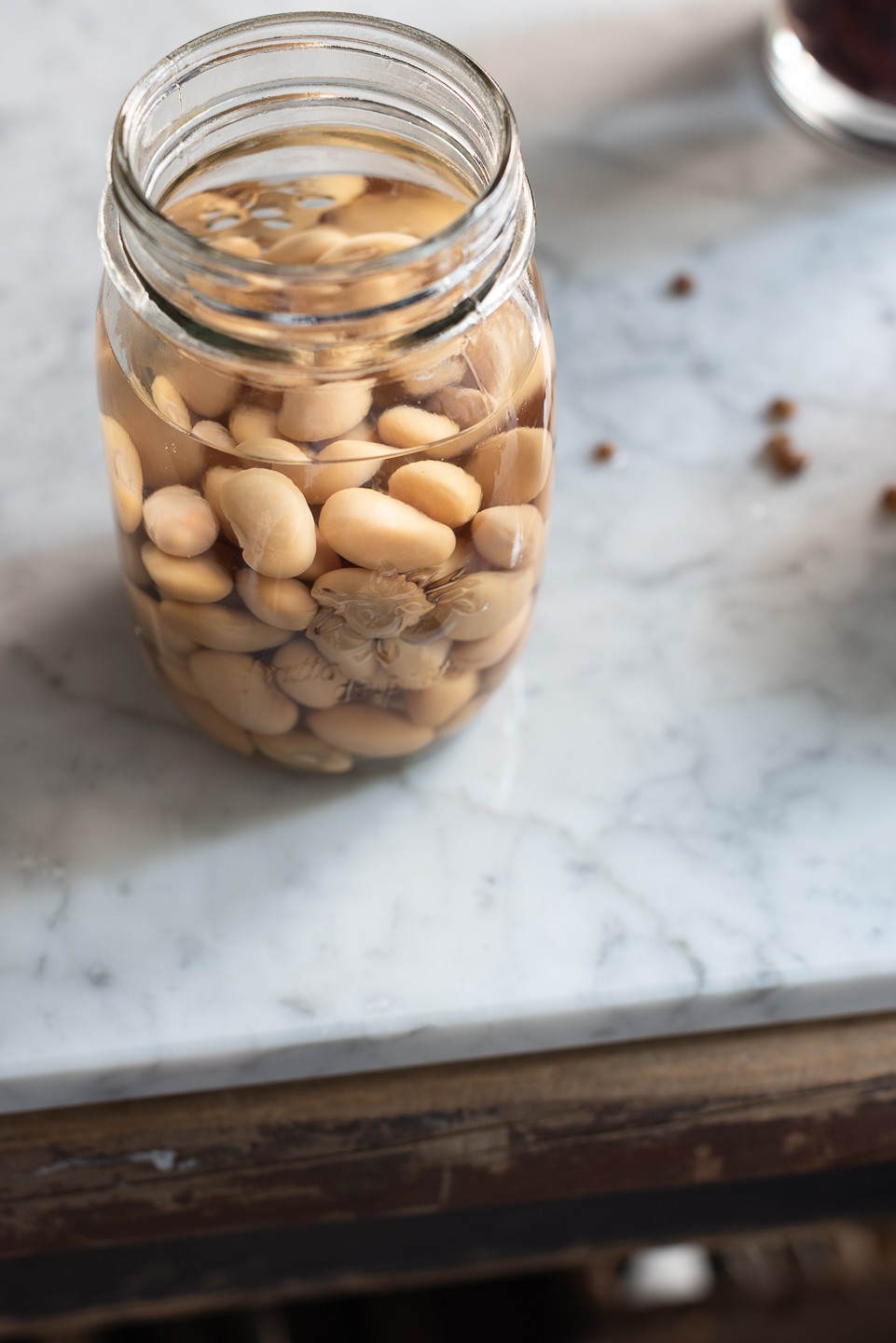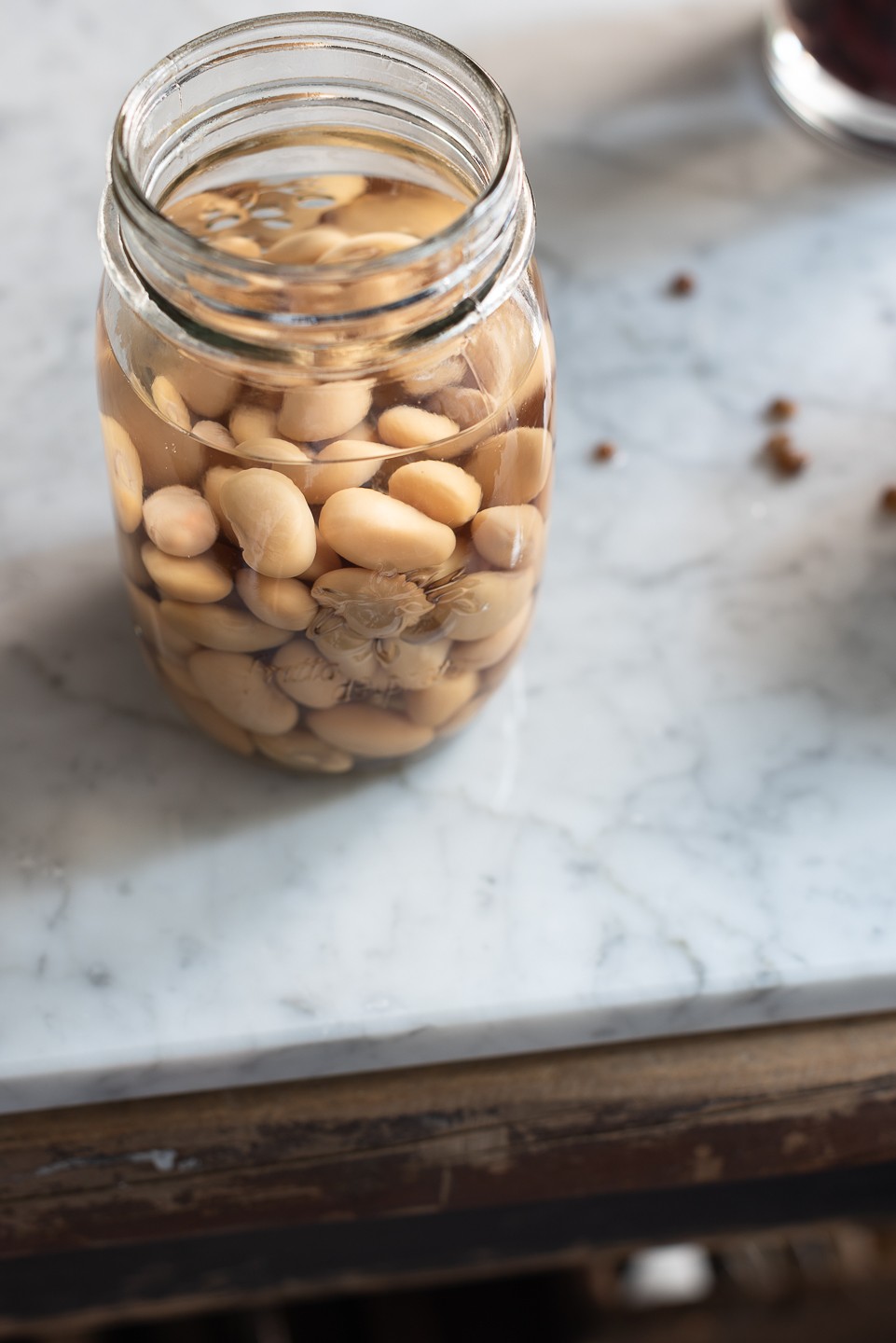 Ginger and Turmeric Chickpea Stew
Serves 4-6
15ml (1 tablespoon) vegetable or coconut oil
1 red onion, finely diced
4cm piece ginger, grated
5ml (1 teaspoon) ground cumin – If you have cumin seeds, use 1 1/2 teaspoons
10ml (2 teaspoons) ground coriander
5ml (1 teaspoon) ground turmeric
2.5ml (1/2 teaspoon) dried red chilli flakes
400g tin chopped tomatoes
375ml (1 1/2 cups) vegetable stock
400g tin coconut milk
3 bay leaves
2 x 400g tins chickpeas, rinsed and drained
400g tin butterbeans, rinsed and drained
200g young spinach, rinsed
salt and freshly ground black pepper
250 ml (1 cup) coconut yoghurt for vegan option or regular double cream yoghurt
Heat the olive oil in a deep saucepan and sauté the onion until soft, about 8 – 10 minutes. Add the garlic and ginger and cook for another minute. Add all the dry spices, including the chilli and cook for a minute or two. The onions will look rubbly and dry. This is perfect.
Add the tomatoes, stock, coconut milk and bay leaves. Stir gently and bring up to the boil. Cover with a lid and simmer for 30 minutes. Add the chickpeas and beans, then cook for a further 10 minutes. Add half the spinach, allow to wilt down before adding the remainder. Season lightly with salt and freshly ground black pepper, then heat through.
Serve with wild rice or steamed basmati. Dollop over spoonfuls of yoghurt and perhaps a drizzle of extra virgin olive oil for peppery brightness.
For more recipes that rely on pantry staples, you may like to browse through here:
Fennel and cannellini bean stew
Tarka Dahl with roasted cauliflower and poppadoms