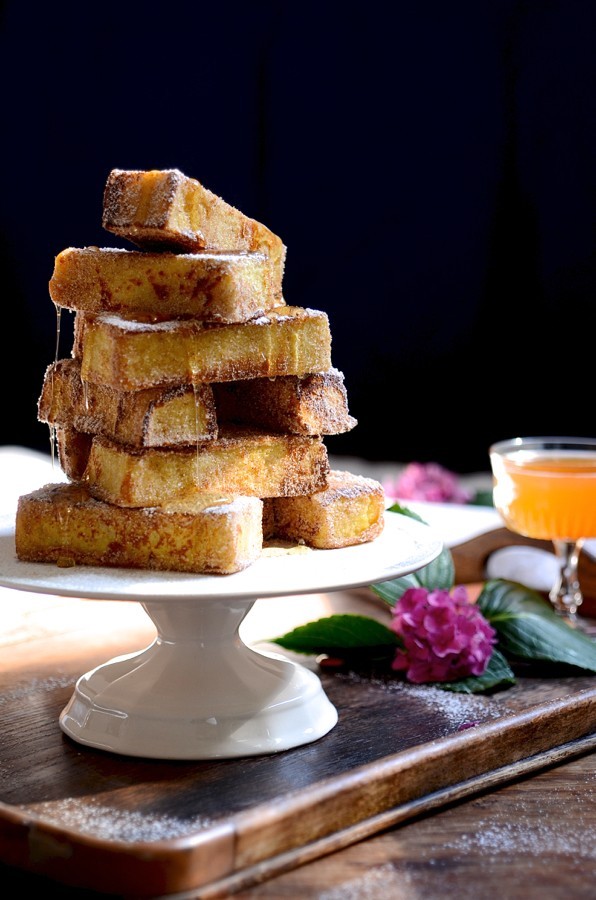 All those in favour of churros for breakfast, raise those hands!
If you think a grapefruit mimosa should be on every breakfast menu across the land, raise the other hand!
If you're already nodding your head, we're on the same bus……
Does the thought of deep-fry and hot oil leave you cold?
Are you tired of cardboard flakes and bouncy, blue-eyed eggs starring you down on Mother's day?
Wouldn't you rather feast your eyes on this?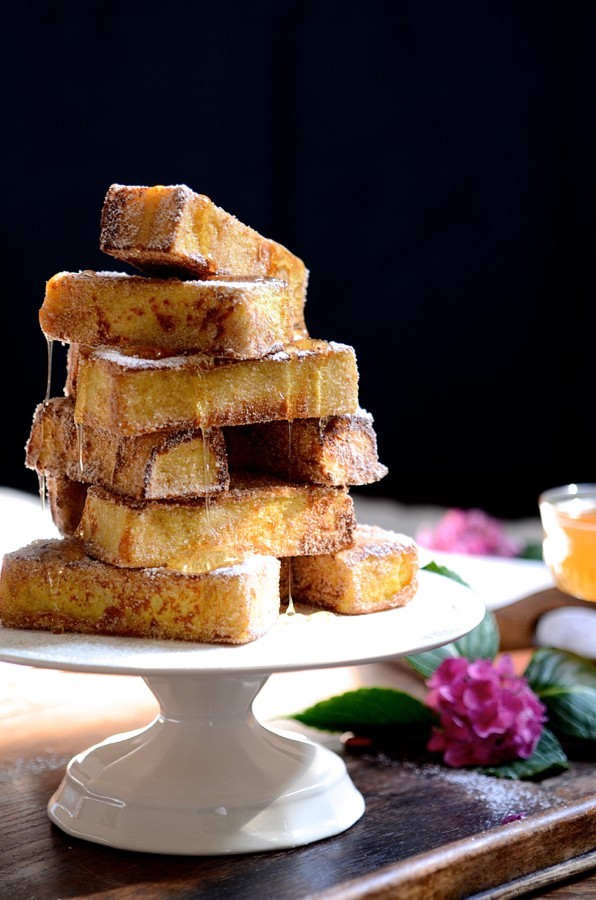 This churros french toast stack is on the Breakfast club Mother's day menu. Chunky bread fingers soaked in eggy vanilla cream and pan-fried in foaming butter. Excuse me a moment. I'm just grabbing a napkin to mop my chin…. To finish, a feathery dusting of powered sugar and a drizzle of honey. To cheer things up even further, there are pink grapefruit mimosas to add sparkle and zing to what's undoubtedly going to be a very fine day. If you're going all out with a stay in brunch party, here are a couple of healthy options to add to the tray. For an energy-boosting smoothie, this peanut butter banana blast is on point or perhaps a deliciously creamy chocolate and blueberry nice cream (my morning favourite). If it's granola you're after, a bowl of  gluten-free almond and honey puffed rice granola is scrumptiously good.
Clearly there are perks to being a mum…… Apart from a padded cell with a Nespresso coffee maker and a year's supply of purple-coloured pods, a stack of churros french toast fingers would be very welcome too. Is this too much to ask? I think not. C'mon kids and older kid. (husbands, that's you) Whip up a tray of these and let's start the day off on a good  the best footing. Happy Mother's day to all the women who make magic happen everyday.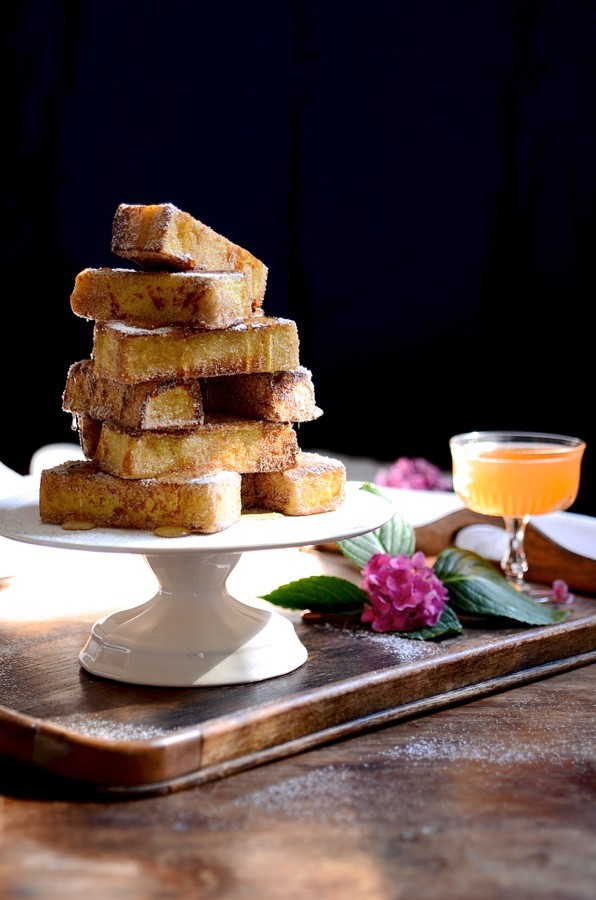 Churros French toast stack
Ingredients
5 slices white bread (2.5 cm thick), crusts removed
3 eggs
90ml cream
1 teaspoon vanilla extract
butter for frying
3/4 teaspoon ground cinnamon
1/4 cup granulated sugar
icing sugar, for dusting
honey, to drizzle
Instructions
Cut each slice of bread into long fingers.
In a shallow bowl, whisk together the eggs, cream and vanilla.
Dip each piece of bread in the egg mixture, turning over so that the bread is evenly coated. Allow excess to drip off.
Heat a large knob of butter in a pan and fry the bread fingers until golden. Turn over and brown on all four sides and both ends.
Toss the hot french toast in the cinnamon sugar and place on paper towelling. Continue until all the bread fingers are used up.
Stack the churros toasts on a cake stand, dust with icing sugar and drizzle with honey.
Serve immediately while still warm and crispy on the outside.