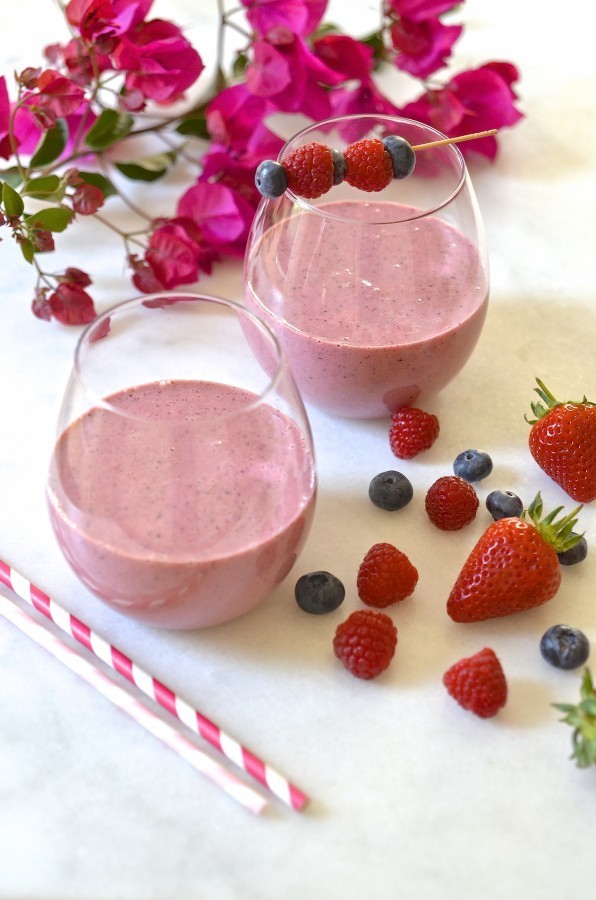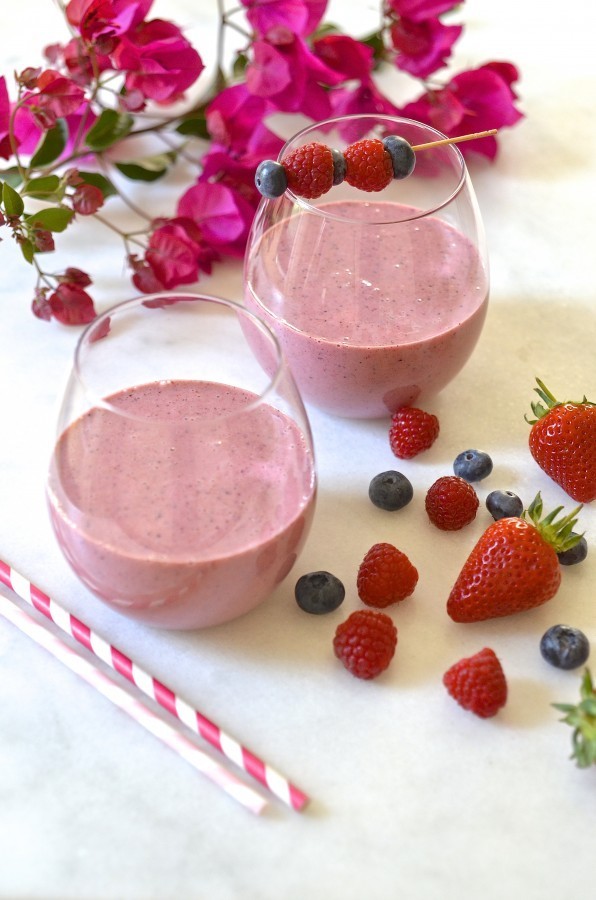 Thick, creamy and almost milkshake-like, but super healthy. These breakfast smoothies are 'the bomb' and especially good for mornings when you need a little extra boost to get you going. The Blueberry bliss is rich in vitamin B 6, antioxidants and an excellent source of vitamin C.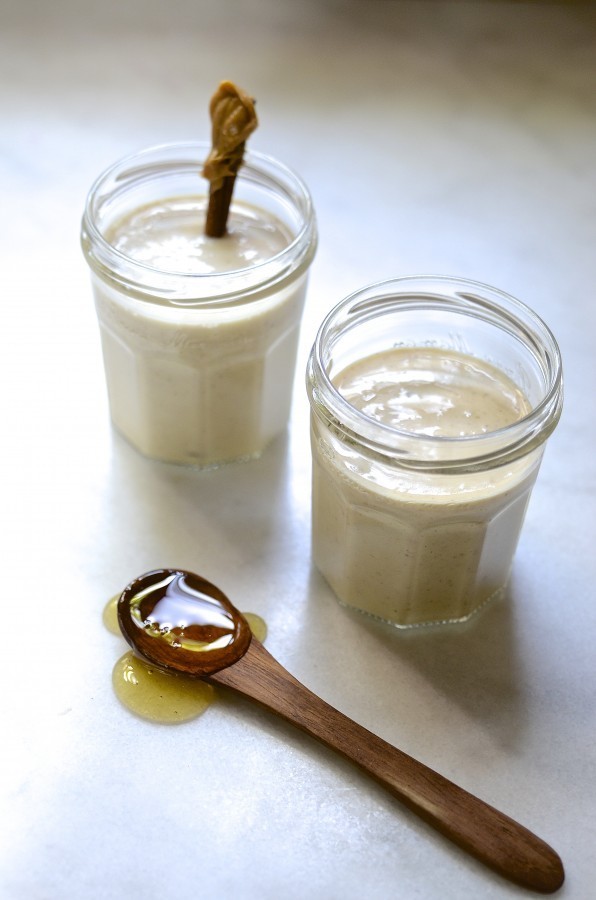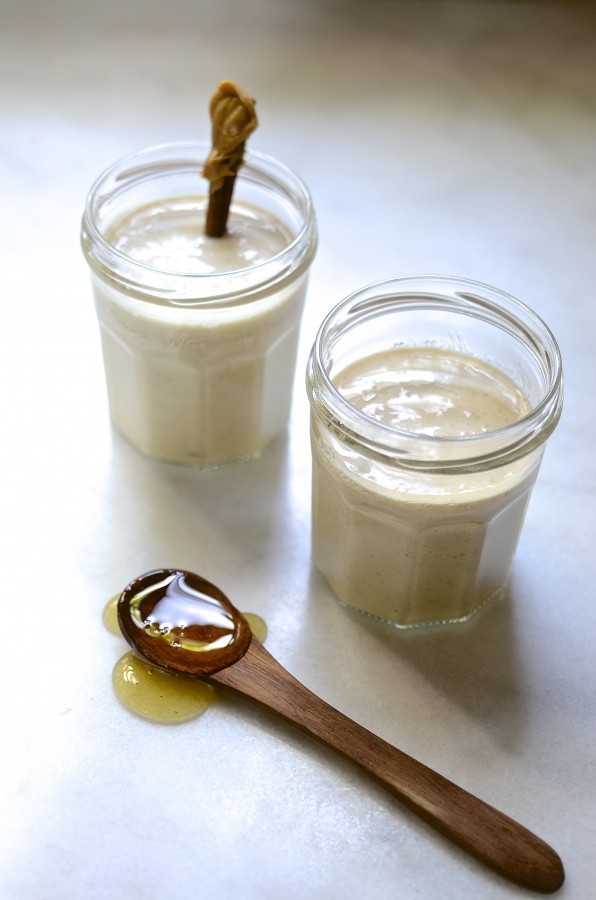 A favourite in our home is the Mac-nut butter banana bomb. The addition of low GI oats provides soluble and insoluble fibre which ensures sustained energy throughout the morning. I've used macadamia nut butter, but you can replace it with peanut butter or better yet, organic almond butter which has a higher protein value than most other nut butters.
Now, for the all important smoothie starter-kit. It's worth mentioning here that there are smoothies and then there are smooooothies, which is what we're after. Step 1 is to freeze your well ripened bananas. Peel, slice into pieces and store in individual zip-lock bags. Step 2 involves making frozen yoghurt blocks and then, we're on our way to convenient breakfast bliss.
Frozen yoghurt blocks
2 cups Greek yoghurt
1 teaspoon vanilla extract
4 tablespoons honey
Mix together the yoghurt, vanilla and honey until well combined. Pour into an ice cube tray and smooth over with a palette knife. Freeze overnight.
Blueberry bliss smoothie
Serves 2
125g blueberries
100g strawberries, washed and hulled
125g raspberries
3-4 frozen yoghurt blocks
125ml milk
1 frozen banana
1-2 teaspoons honey
Place all the ingredients in a blender  and whizz until smooth and creamy.
Mac-nut butter banana bomb smoothie
Serves 2
1 frozen banana
4 frozen yoghurt cubes
125ml milk
2 tablespoons quick cooking oats
1 tablespoon macadamia nut butter
2 teaspoons honey
half a teaspoon vanilla extract
a generous pinch of cinnamon
Blitz all the ingredients together and serve immediately.