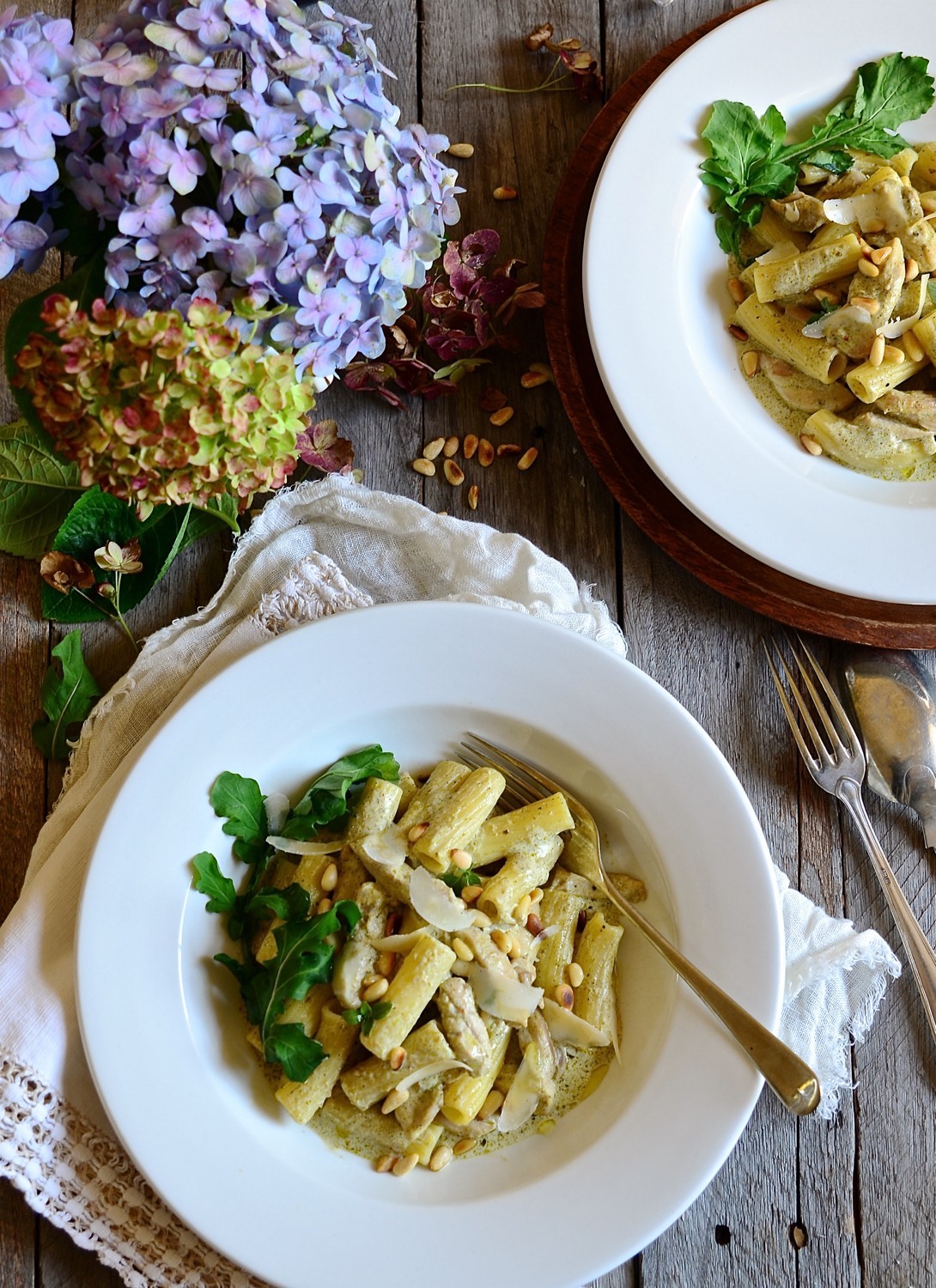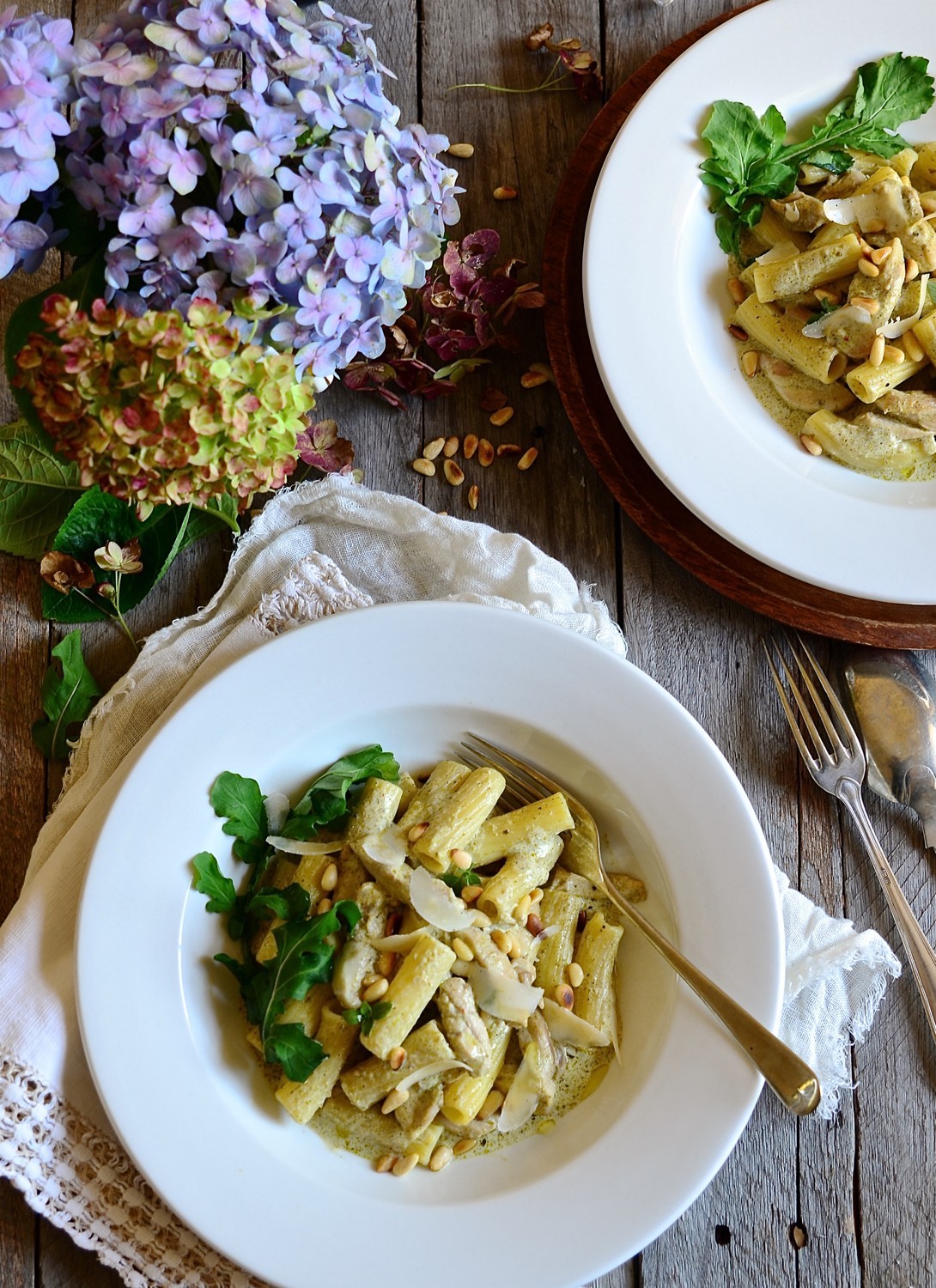 When you're short of time and everyone's hungry, pasta is the quickest way to get dinner on the table. This chicken pesto pasta will tick all the boxes – fast and really delicious. Tender chicken coated in creamy basil pesto sauce, parmesan and pine nuts.
To make life a little simpler, I always have some homemade pesto in the fridge. It adds instant flavour to pasta sauces, stirred into soups or to make the best mozzarella and pesto toasted sandwiches. A good store-bought pesto will do but making your own is really easy and the flavour, infinitely better. It's also a good way of using up herbs. Often I'll add mint, spinach and flat leaf parsley to my pestos. If I don't have pine nuts on hand, I might throw in some almonds or walnuts. If you need a good pesto recipe, this is my favourite. When making pesto, remember to pour a little extra virgin olive oil over the top to keep the pesto from spoiling.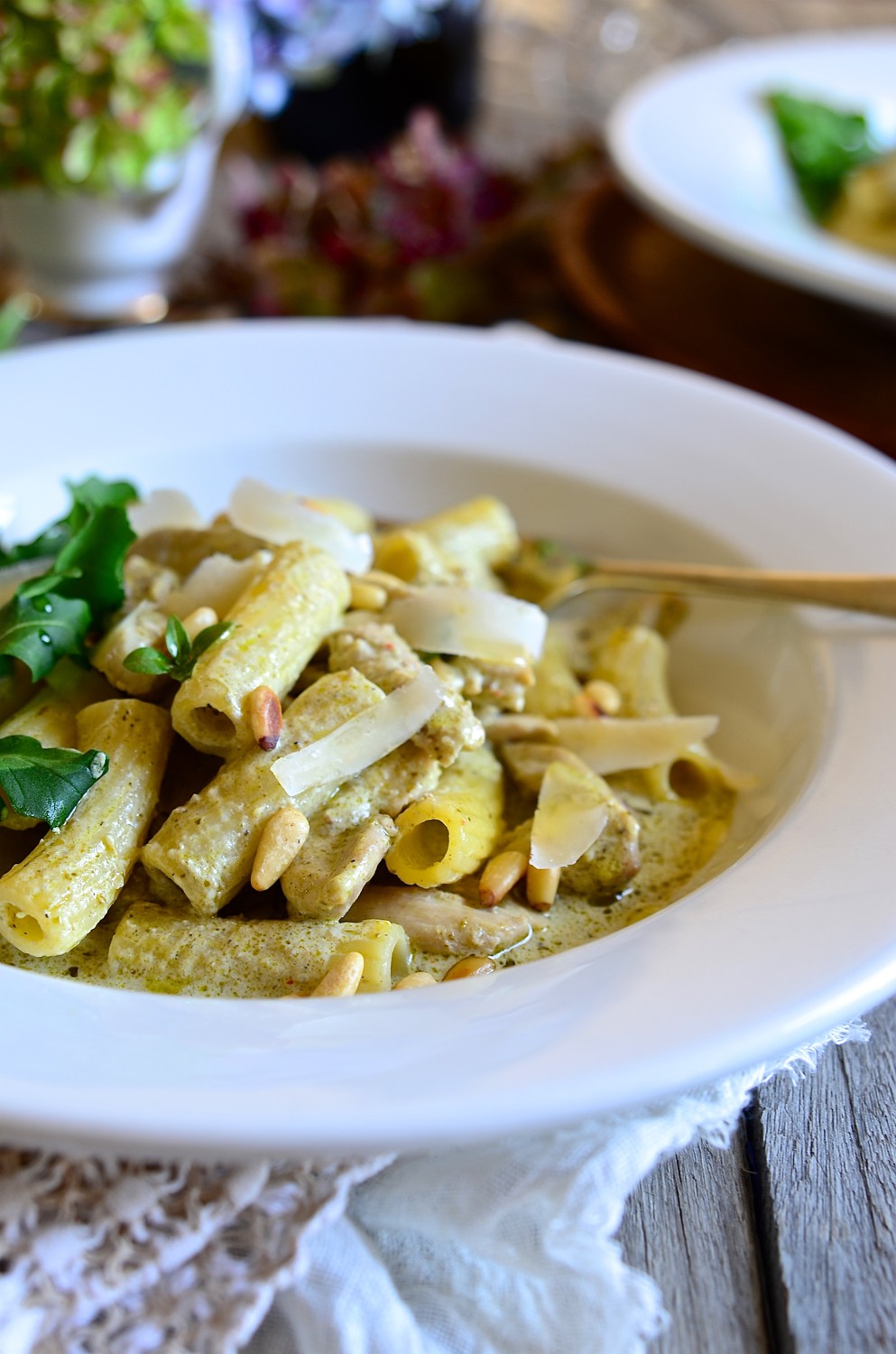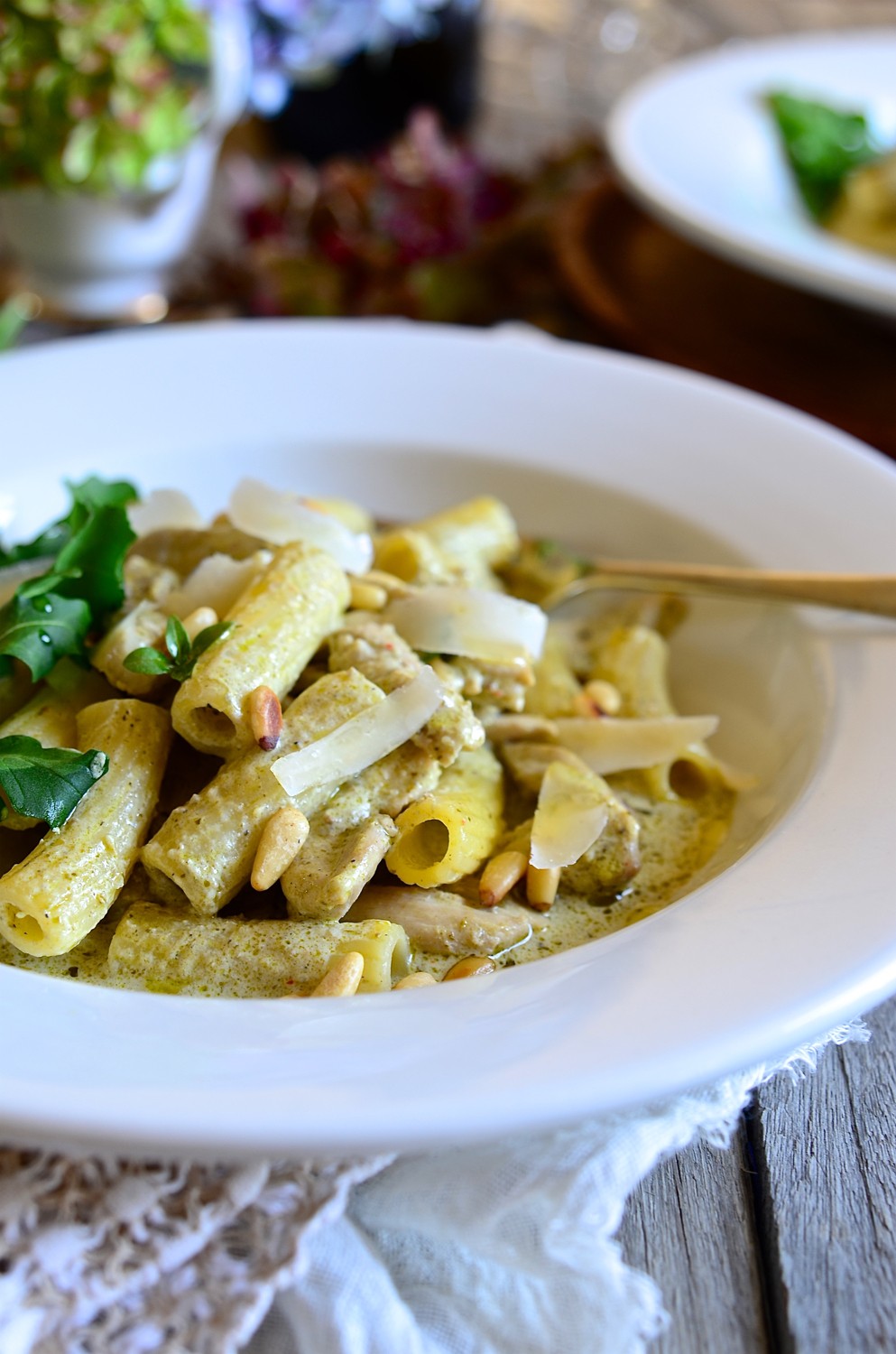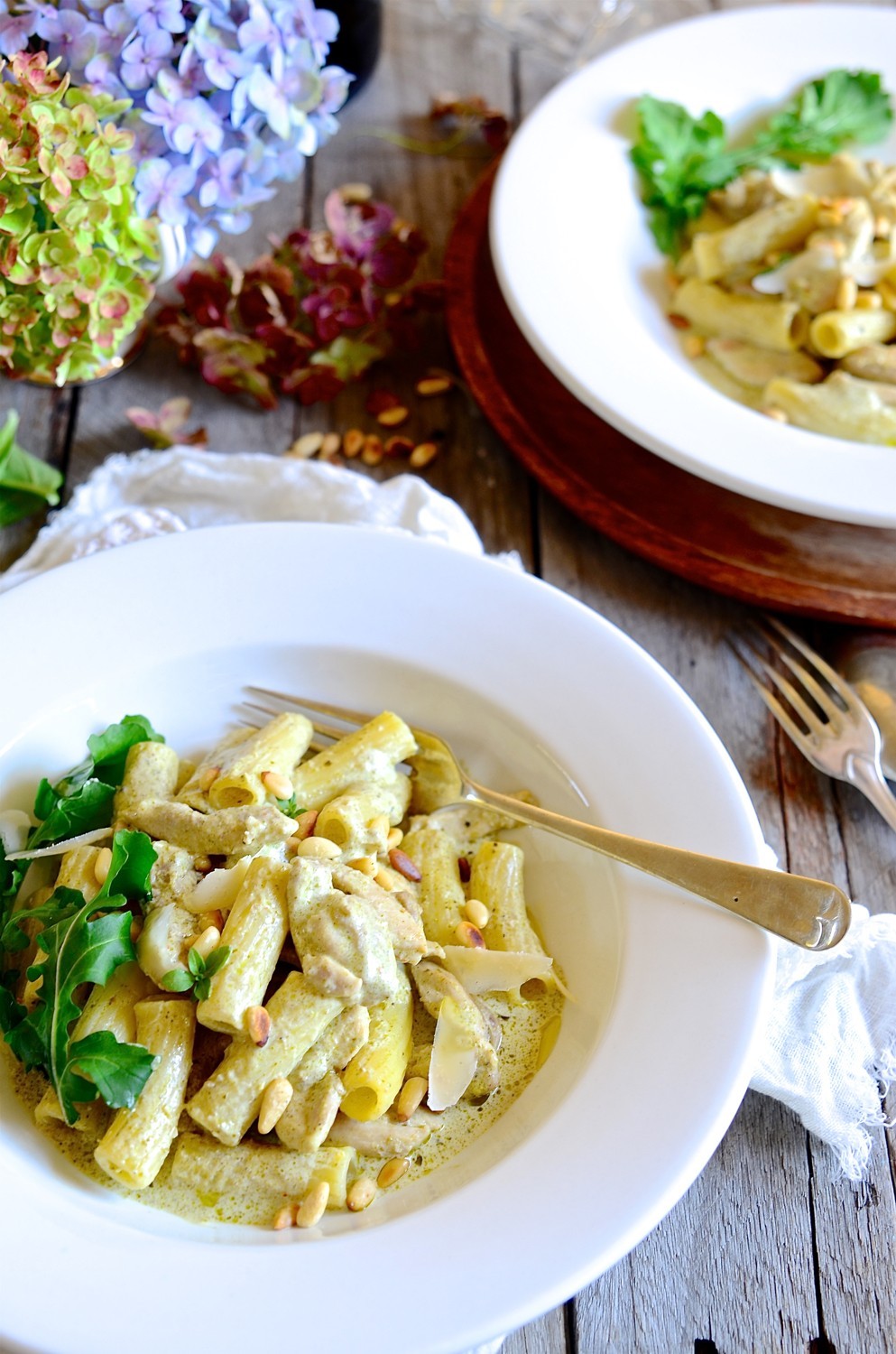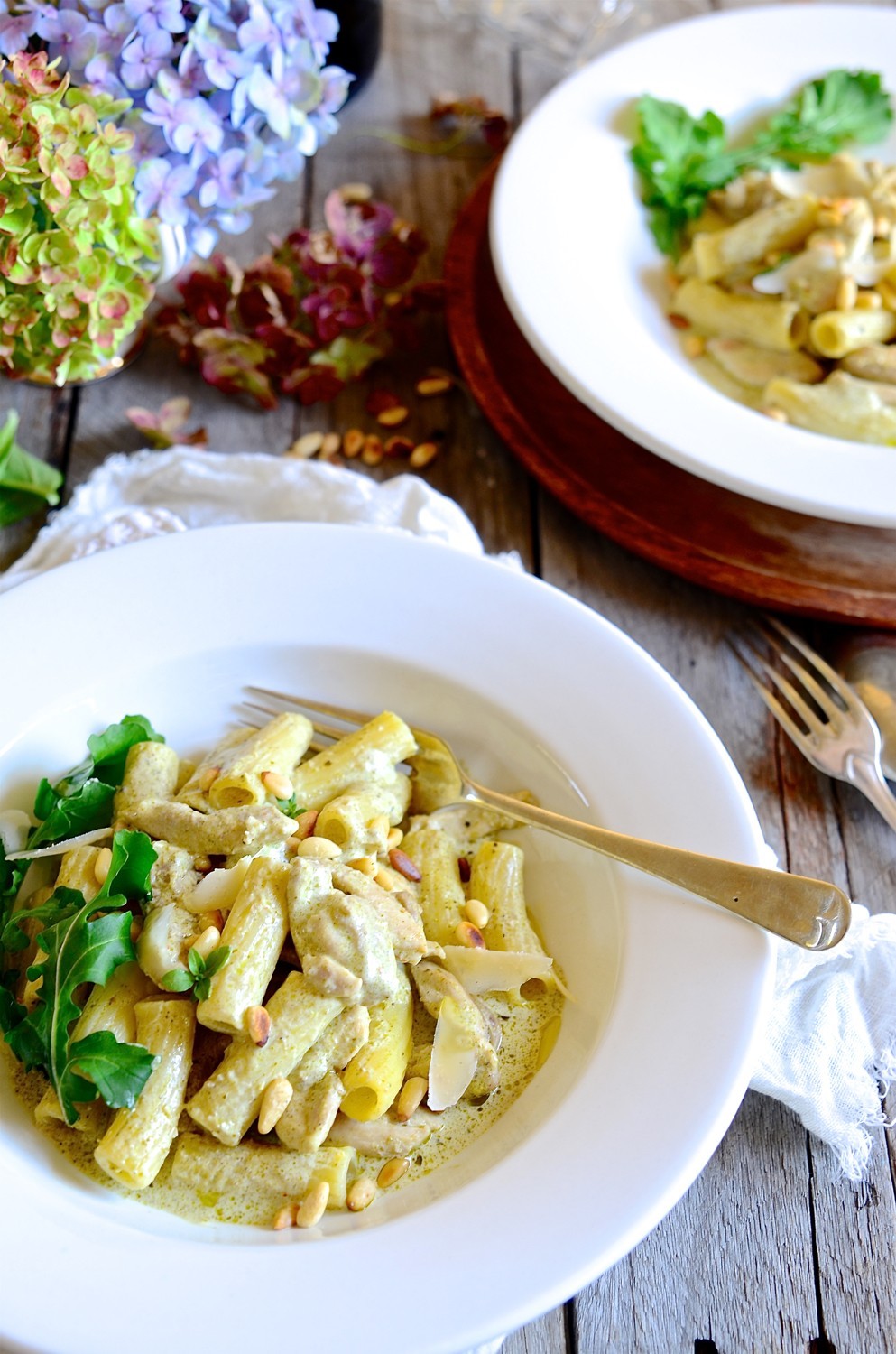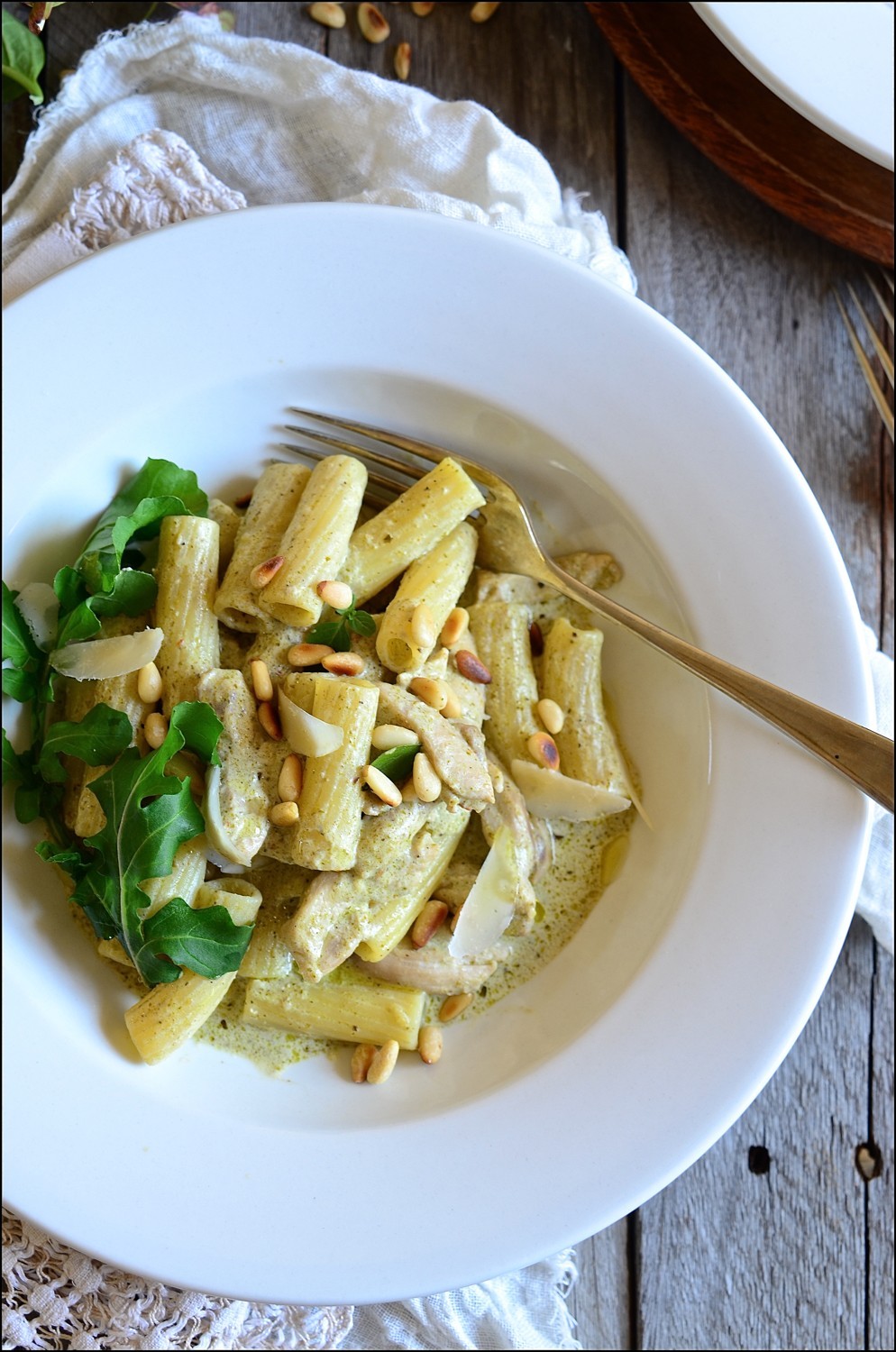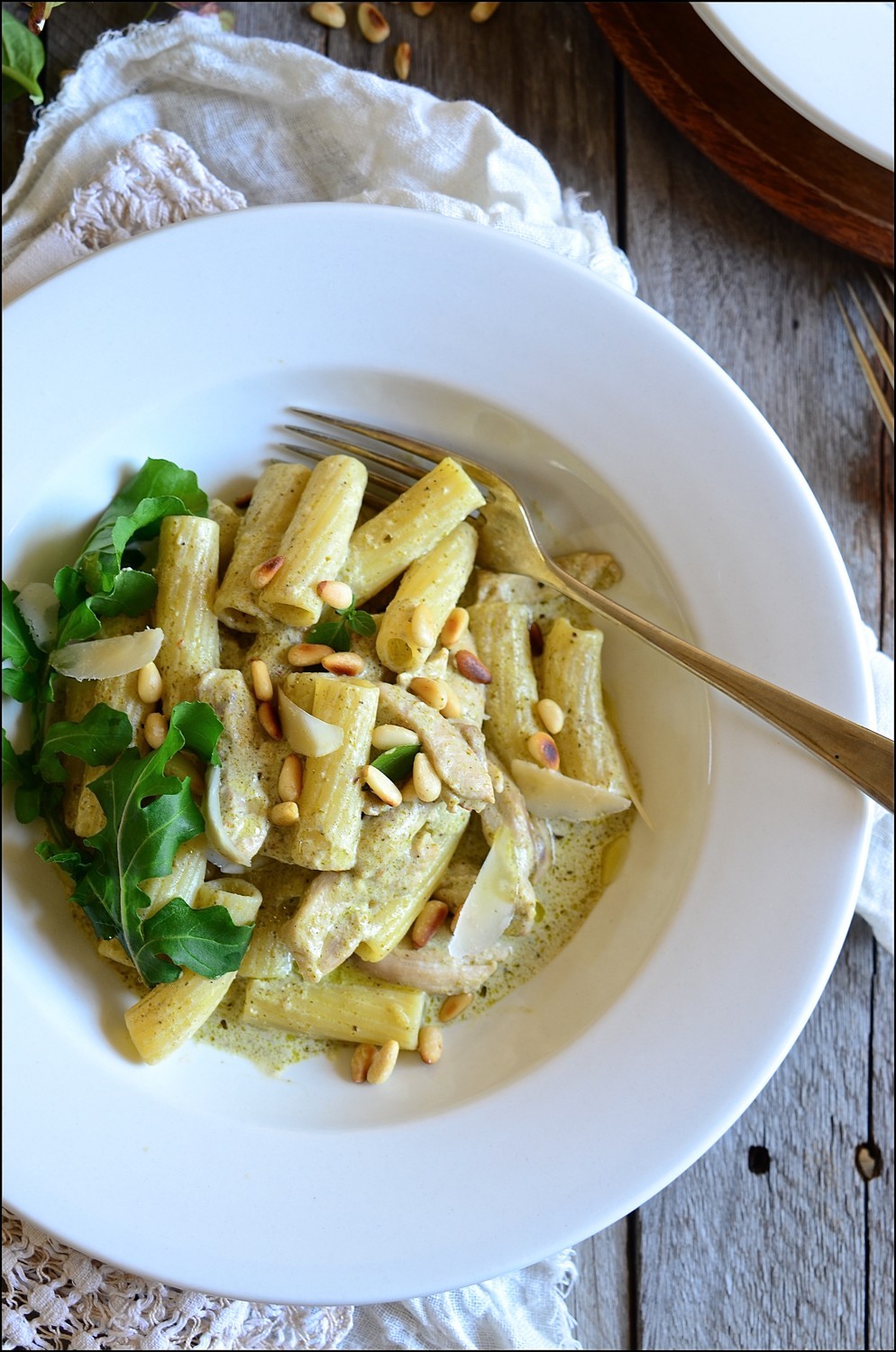 Chicken pesto pasta with parmesan and pine nuts
Serves 4
2 tablespoons olive oil
10 free range, skinless boneless chicken thighs, cut into strips
zest and juice of 1 lemon
pinch of dried chilli flakes (optional)
1/4 cup basil pesto
250ml single cream
350g pasta
1/4 cup toasted pine nuts, for serving
1/2 cup freshly grated parmesan cheese, to serve
baby basil leaves
Heat the olive oil in a wide-based pan. Season the chicken with salt and freshly cracked black pepper. Brown the chicken on both sides, about 4 minutes each side. Add the lemon zest, juice, chilli and basil pesto. Turn to coat the chicken in the pesto. Add the cream and half of the parmesan cheese. Simmer for about 4 minutes until the sauce is slightly reduced and thickened.
Cook the pasta in plenty of well-salted, boiling water. Before draining the pasta, reserve  1/2 cup of the cooking water. Drain the cooked pasta and tip into the sauce. Add a little of the reserved pasta water to thin the sauce down if necessary. Serve with toasted pine nuts, parmesan and basil leaves.
More quick and easy pastas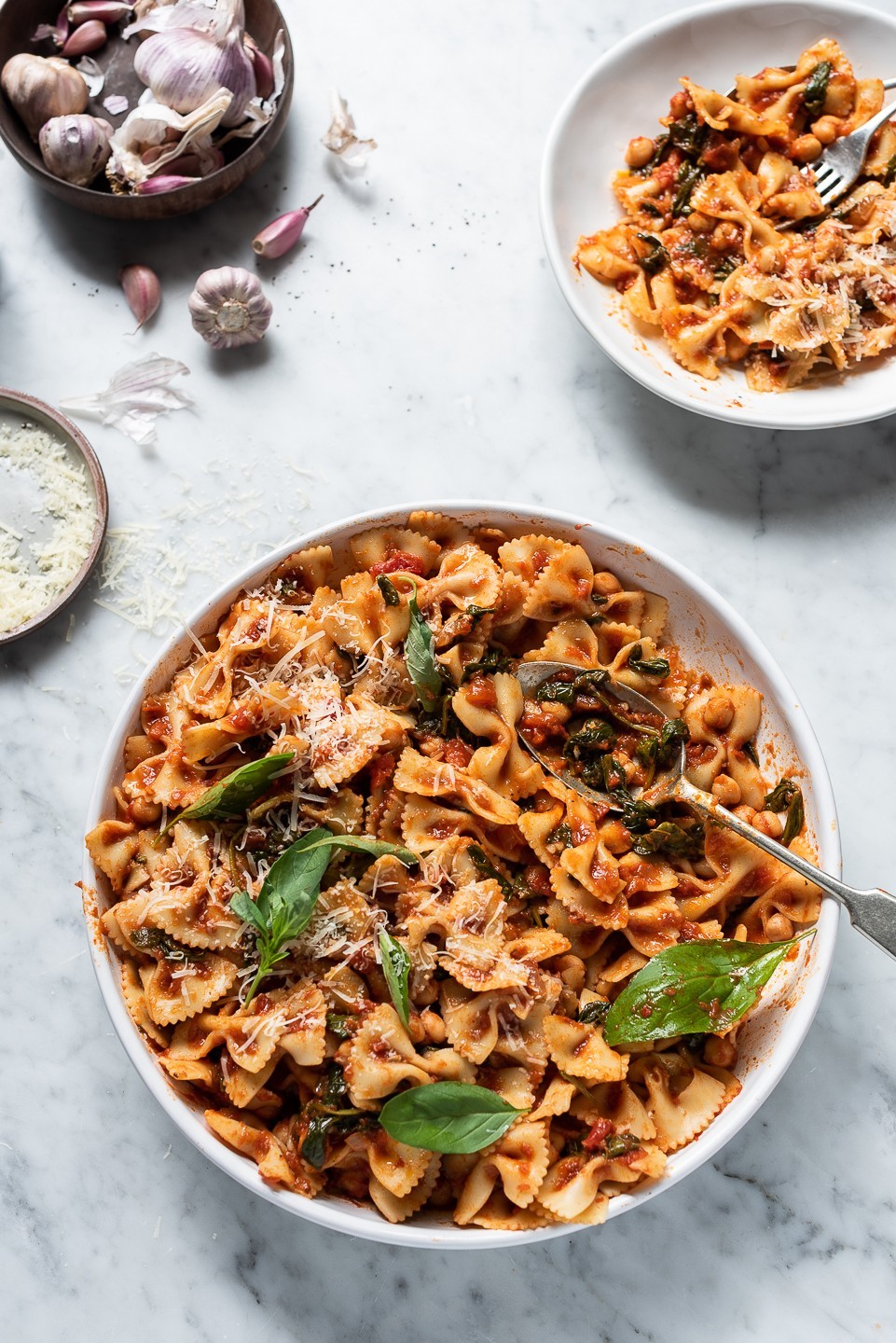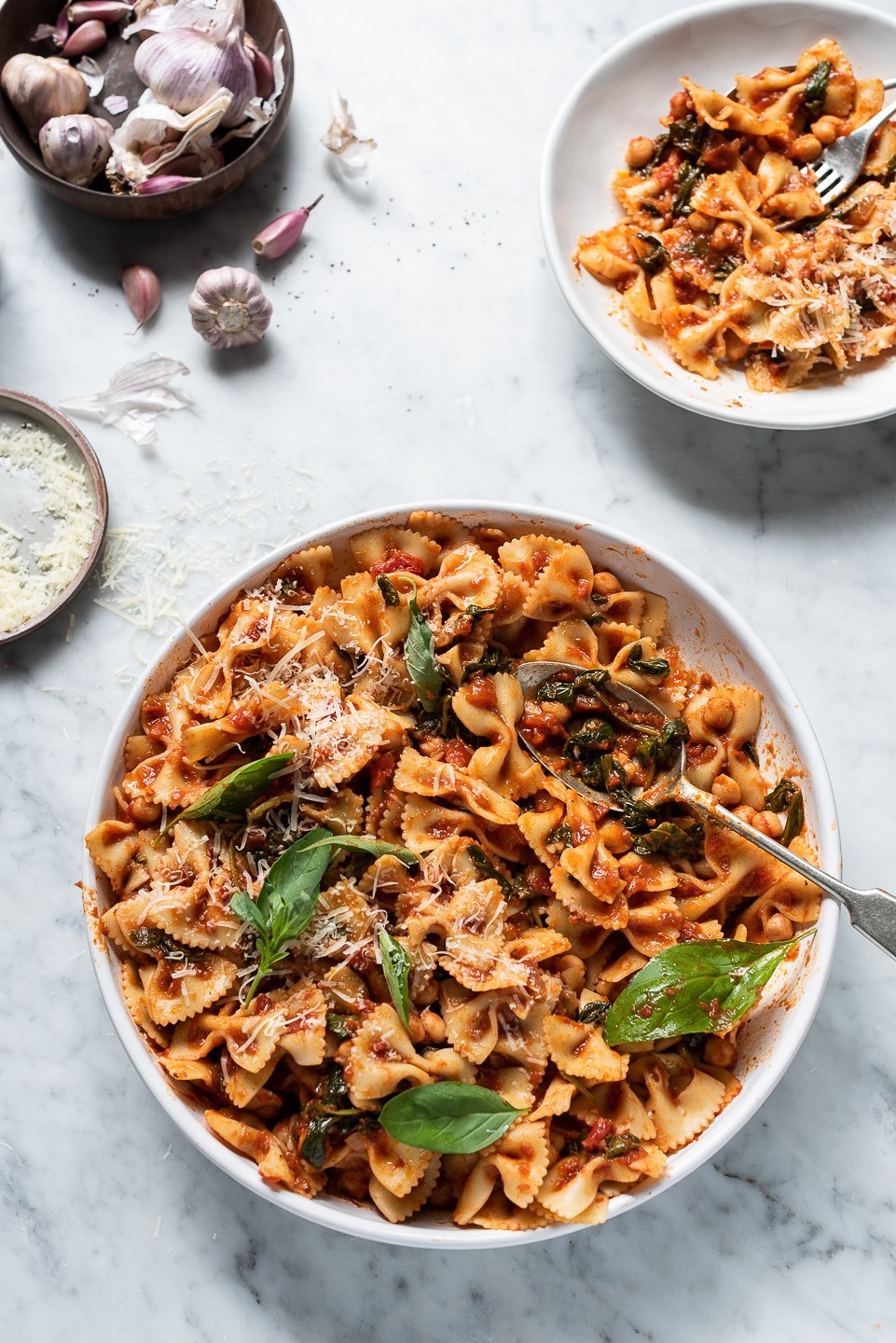 Lemon cream mushroom tagliatelle pasta