Chicken pesto pasta with parmesan and pine nuts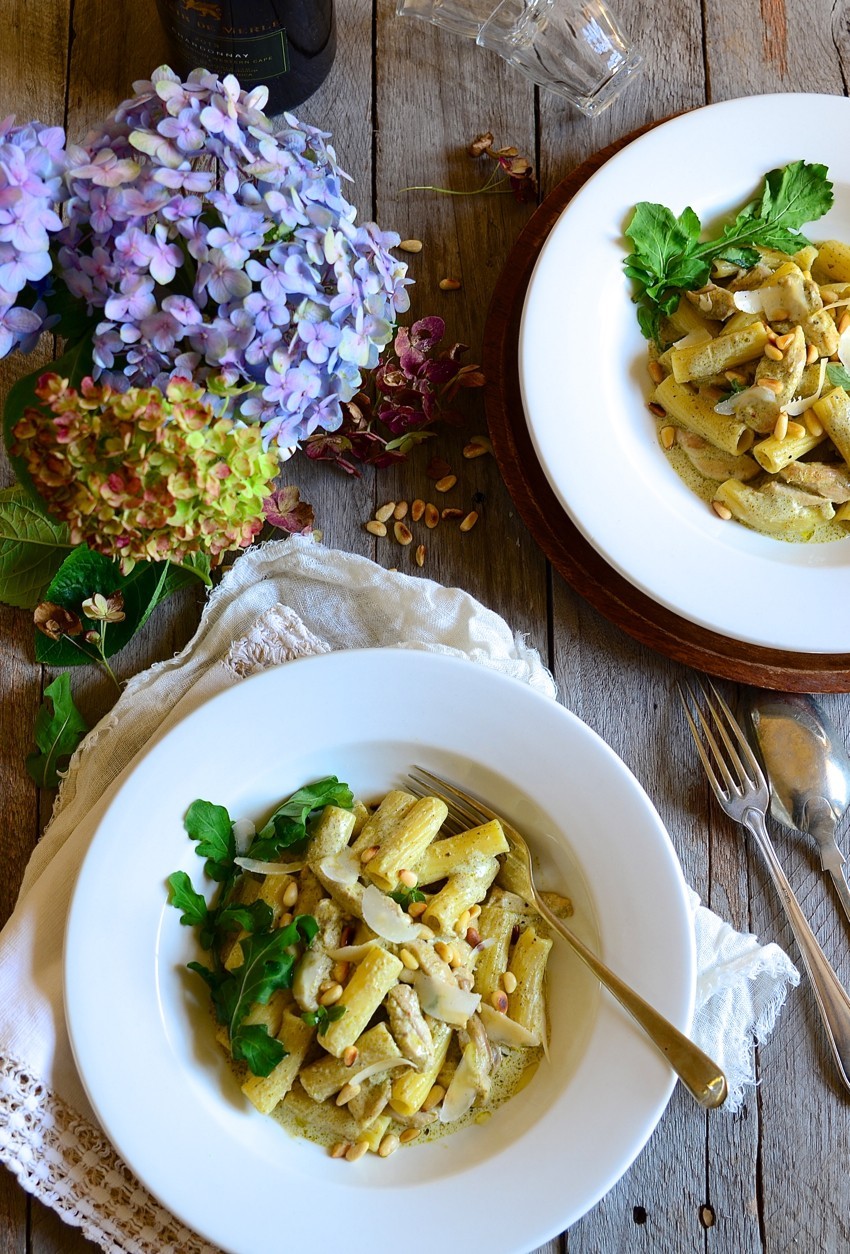 Ticking all the boxes for a midweek supper is rather hopeful, if not slightly ambitious. If however you see words like chicken, pesto pasta, pine nuts and parmesan all in one sentence, you can rest assured that something good is in the making. Throw in a couple more winning adjectives like quick, simple, totally delicious and tonight's supper is a done deal. If you're not yet out the door with the shopping list, perhaps the flashing 20 minute-on-the-table flag will nudge you into action. So, let's do a quick re-cap. Tender chicken strips, coated in a creamed basil pesto sauce + parmesan + pine nuts = 1 totally happy family and one delicious pesto pasta.  Job done!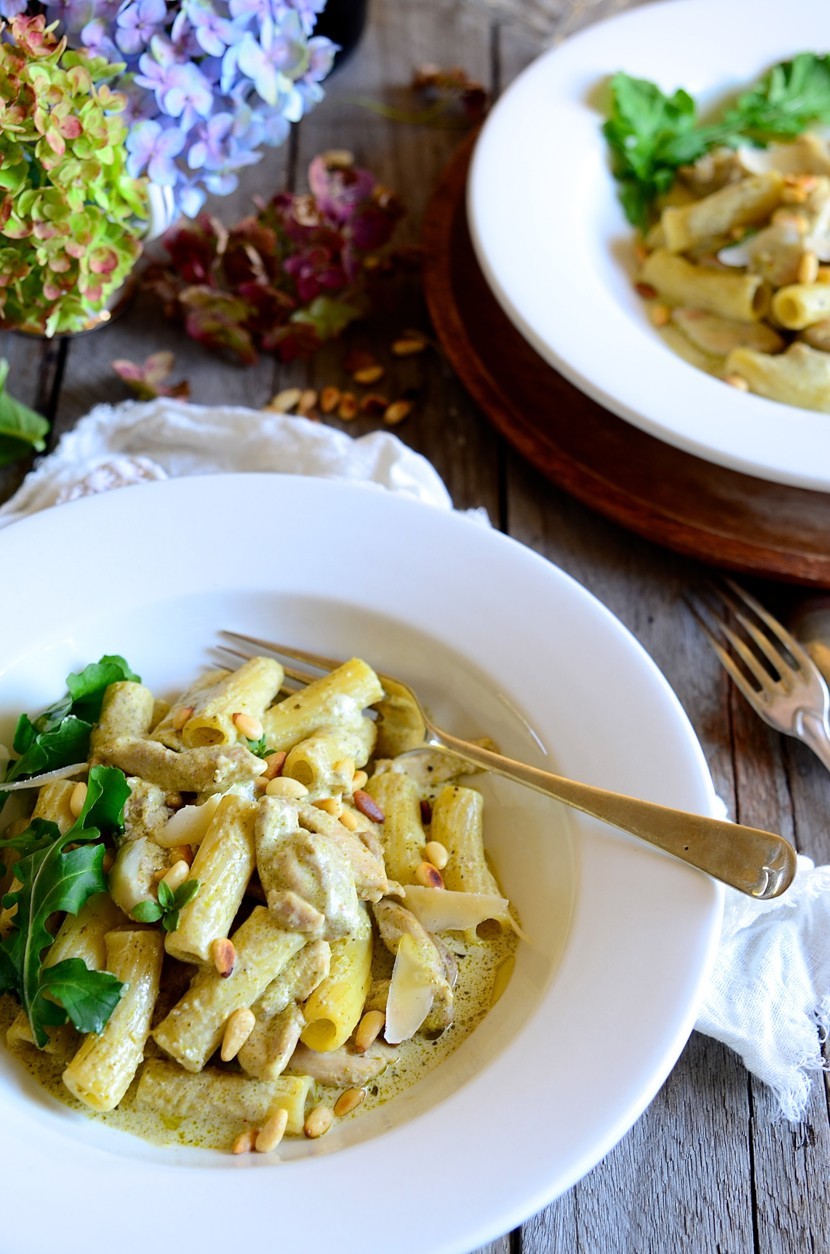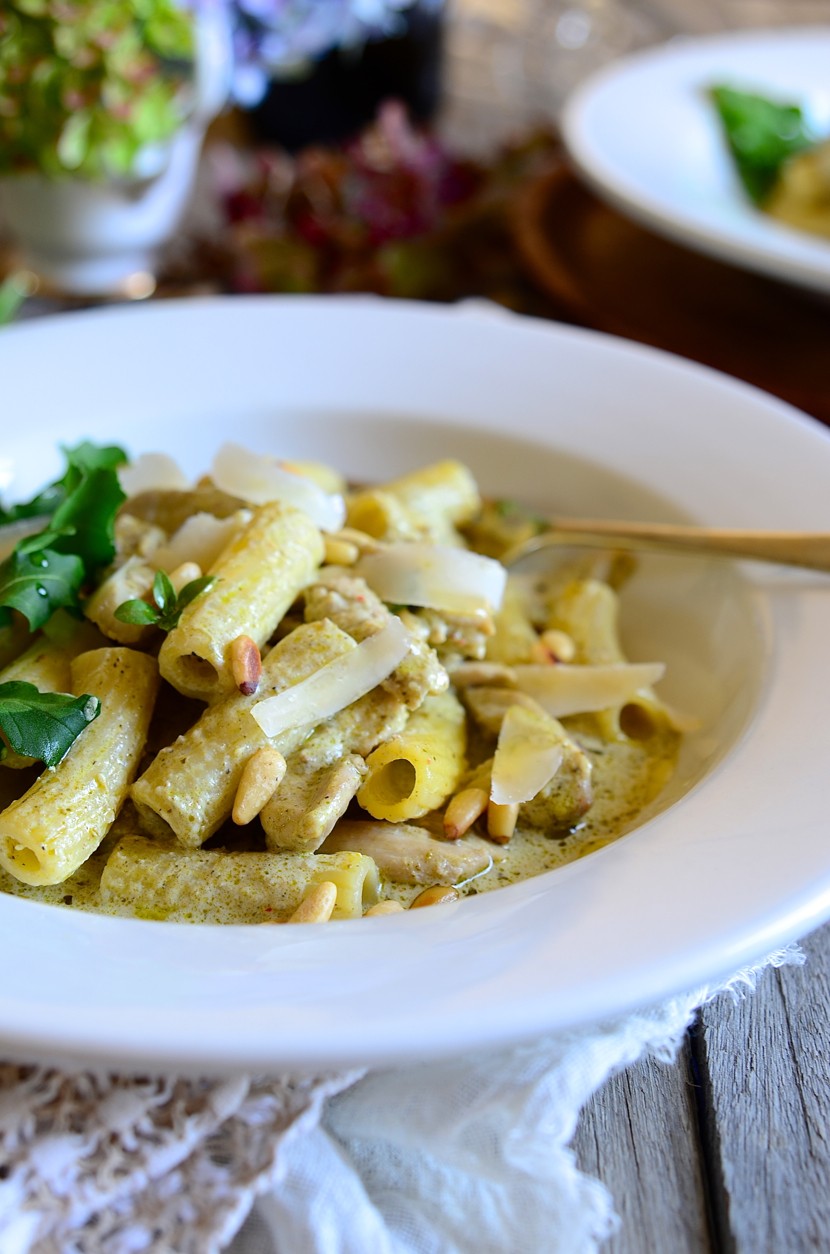 Chicken pesto pasta with parmesan and pine nuts
Serves 4
2 tablespoons olive oil
10 free range, skinless boneless chicken thighs, cut into strips
zest and juice of 1 lemon
pinch of dried chilli flakes (optional)
1/4 cup basil pesto
250ml single cream
350g pasta
1/4 cup toasted pine nuts, for serving
1/2 cup freshly grated parmesan cheese, to serve
baby basil leaves
Heat the olive oil in a wide, deep sided pan. Season the chicken with salt and freshly cracked black pepper. Cook for around 4 minutes, turn over and cook for several more minutes. Add the lemon zest, juice, chilli and basil pesto. Turn to coat the chicken in the pesto. Stir in the cream and half of the parmesan cheese. Simmer for about 4 minutes until the sauce is slightly reduced and thickened.
Cook the pasta in plenty of well salted, boiling water. Before draining the pasta, reserve  1/2 cup of the cooking water. Drain the cooked pasta and tip into the sauce. Add a little of the reserved pasta water to thin the sauce down if necessary. Turn the pasta out into a heated serving bowl and finish with the toasted pine nuts, parmesan and basil leaves. Serve immediately.