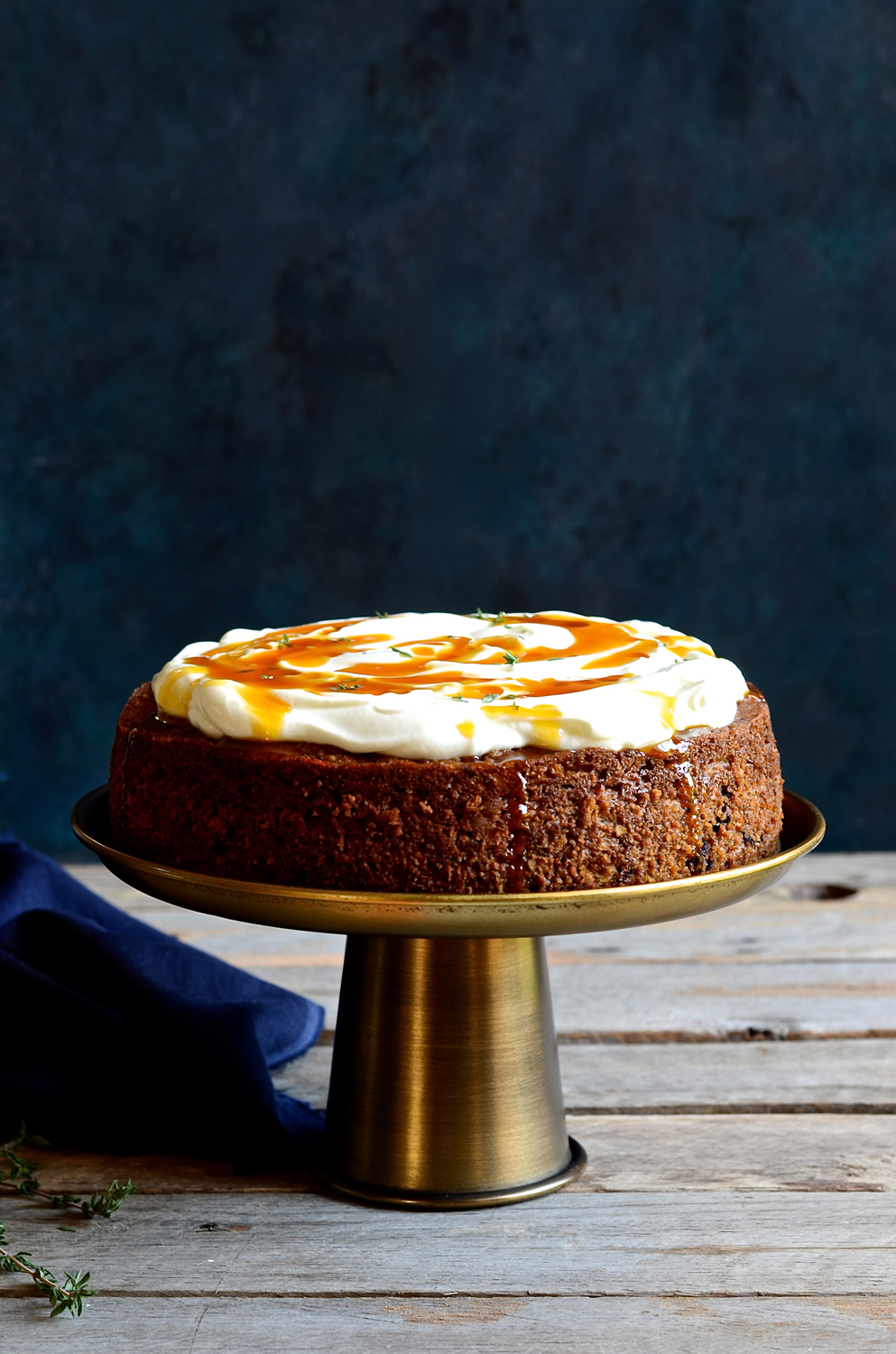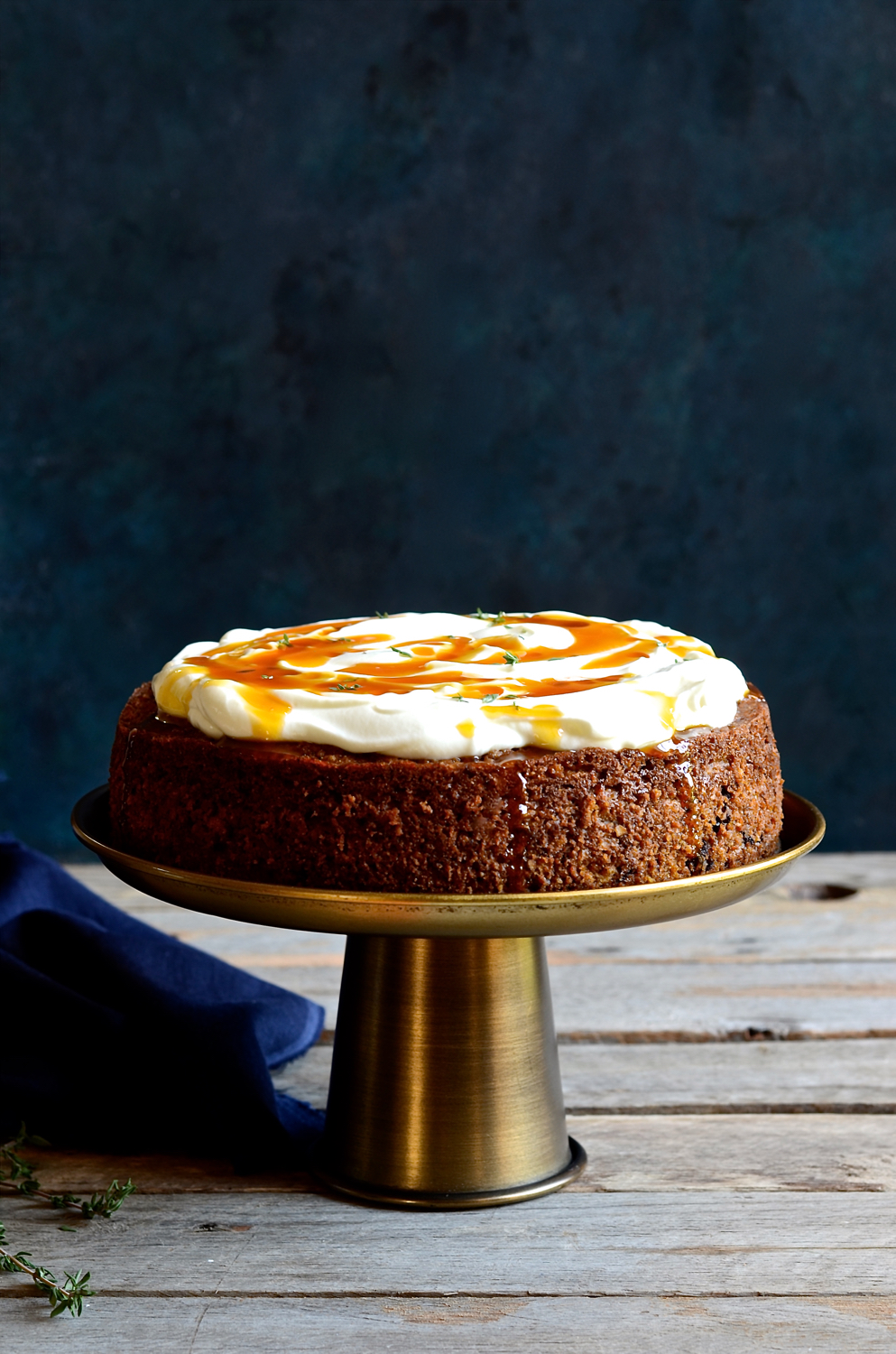 What better way to ease into a new week than with cake? And it's not just any cake. It's the best healthy carrot cake I've ever made. As a committed cake-tester, I have to say, this one ticked all the cake boxes. Frosted with thick Greek yoghurt and a citrusy honey glaze, it will impress even the toughest cake critic.
If like me, you like to have your cake and eat it, then this recipe is possibly the answer. In support of my 80/20 food rule, there are heaps of nutritional benefits to eating carrot cake for breakfast. And that, without the guilt.
For the batter, I've used one of South Africa's favourite breakfast cereals, FutureLife Smart Oats. I love getting creative with new food products and using them in unconventional ways. I recently tried the FutureLife breakfast cereal range. After tasting the chocolate granola, I'd intended making a fruit bake with chocolate granola crumble. Unfortunately we polished the box before it reached the mixing bowl. I then moved on to the Smart Oats. A breakfast cake with vegetables sounded like an easy sell for fussy eaters or anyone looking for a healthy tea time treat, so carrot cake it was.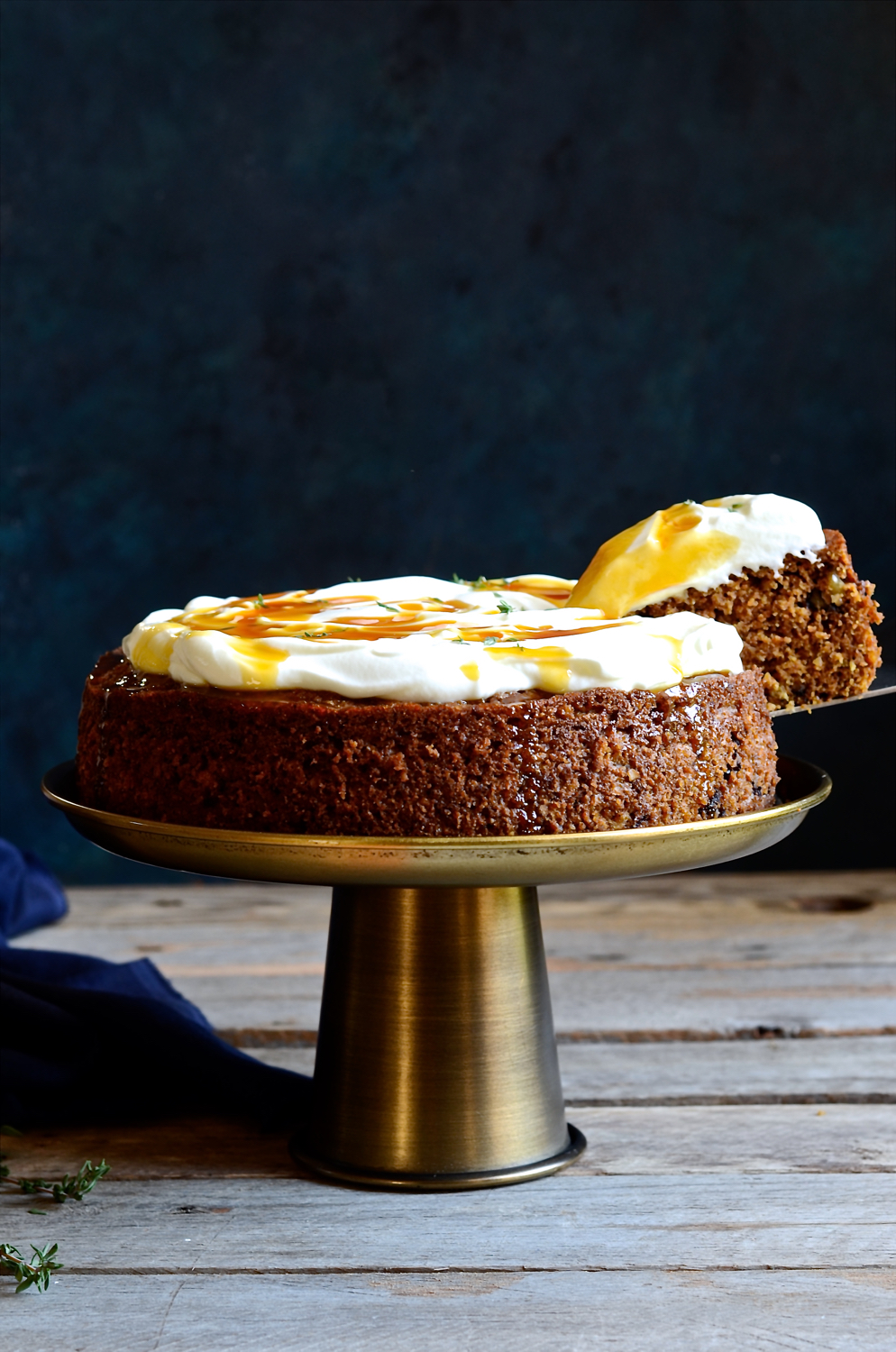 What to expect from a healthy carrot cake
The crumb texture is lighter than a conventional carrot cake but still moist and very carroty. For the dry ingredient quota I've used wholemeal flour, almond meal and finely ground Smart oats. Cinnamon and mixed spice add warmth to this classic bake. To keep it wholesome and light, the frosting is replaced with Greek yoghurt. For a tangy twist, I drizzle the top with orange infused honey syrup.
Best healthy carrot cake
400g, carrots, peeled and roughly chopped
zest of 1 orange
1/3 cup brown sugar
125ml (1/2 cup) honey
1/2 cup vegetable or coconut oil
1/4 cup buttermilk
2 eggs
125ml (1/2 cup) FutureLife Smart Oats
1/2 cup all-purpose cake flour
60ml (1/4 cup) wholemeal flour
1/4 cup almond meal (finely ground almonds)
pinch of salt
2 teaspoons cinnamon
1 teaspoon mixed spice
5ml (1 teaspoon) baking powder
1 teaspoon bicarbonate of soda
1 cup walnuts, roughly chopped
Orange syrup
zest and juice of 1 large orange
2 tablespoons honey
1 1/2 cups thick, Greek yoghurt, to finish
fresh thyme (optional)
Preheat the oven to 160º C.
Grease and line a 22cm round cake tin with baking paper.
Place the carrots in a large processor and blitz until fine.
Add the orange zest, sugar, honey, oil, buttermilk and eggs to the carrots and blend until well combined.
Sift together all the dry ingredients, except the walnuts and add to the carrot mixture.
Blitz briefly until the flour is incorporated.
Fold through the walnuts.
Transfer the batter to the baking tin and bake for 55-60 minutes. Check for doneness before removing from the oven.
Allow to cool in the tin for 15 minutes before turning out onto a wire rack.
To make the orange syrup, place the zest, juice ad honey in a saucepan. Boil hard until reduced and sticky.
Place the cooled cake on a cake stand and spread the yoghurt generously over the top.
Drizzle with orange syrup and scatter with sprigs of fresh thyme.
Serve immediately.
You may also like this classic carrot cake recipe from Astrid Field's beautiful baking book, High Tea at Home. Or, the famous Brazilian Cake from Food 52's Genius Desserts.
Brazilian carrot cake from Genius Desserts