Spiced Rum Hot Chocolate
2 July 2015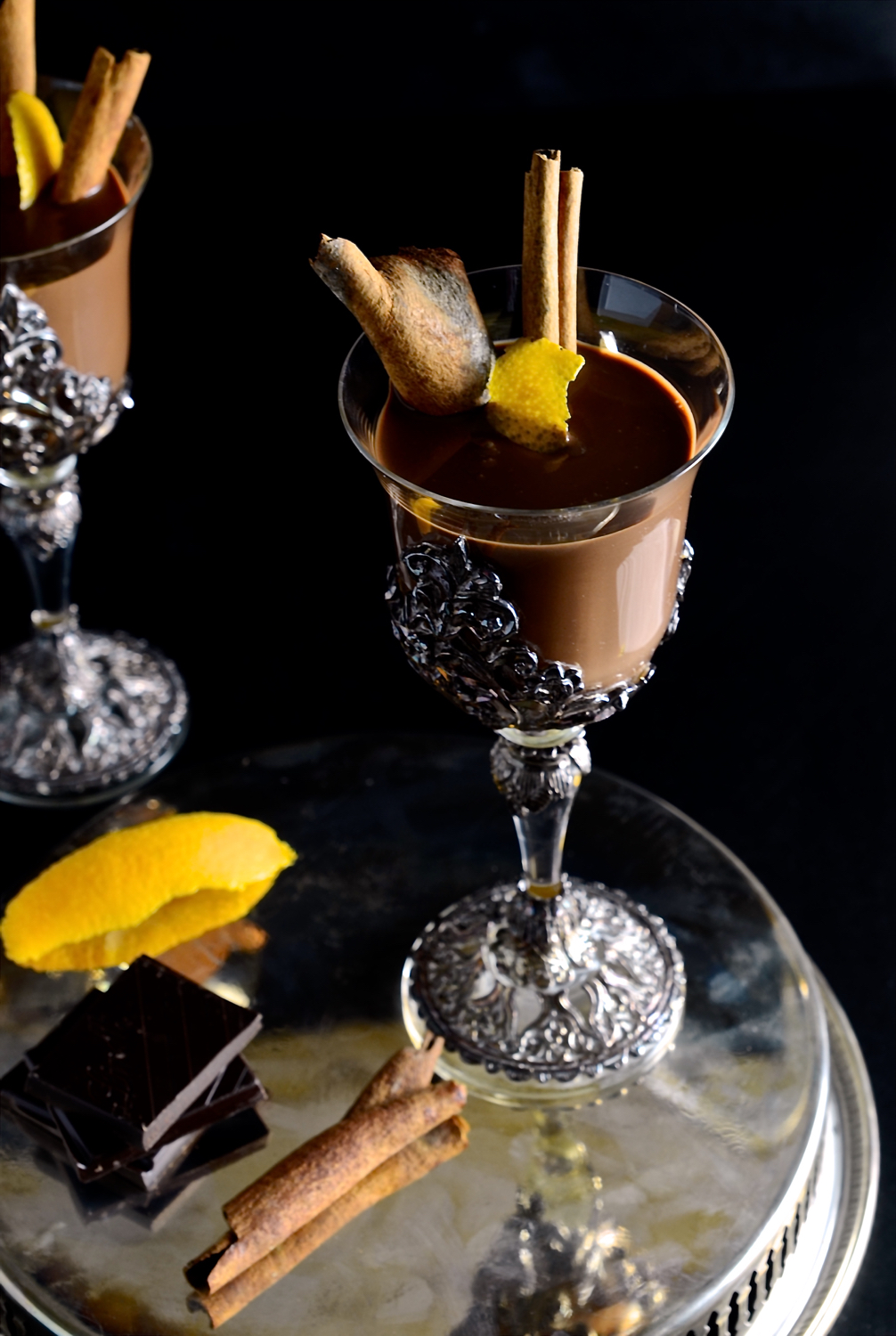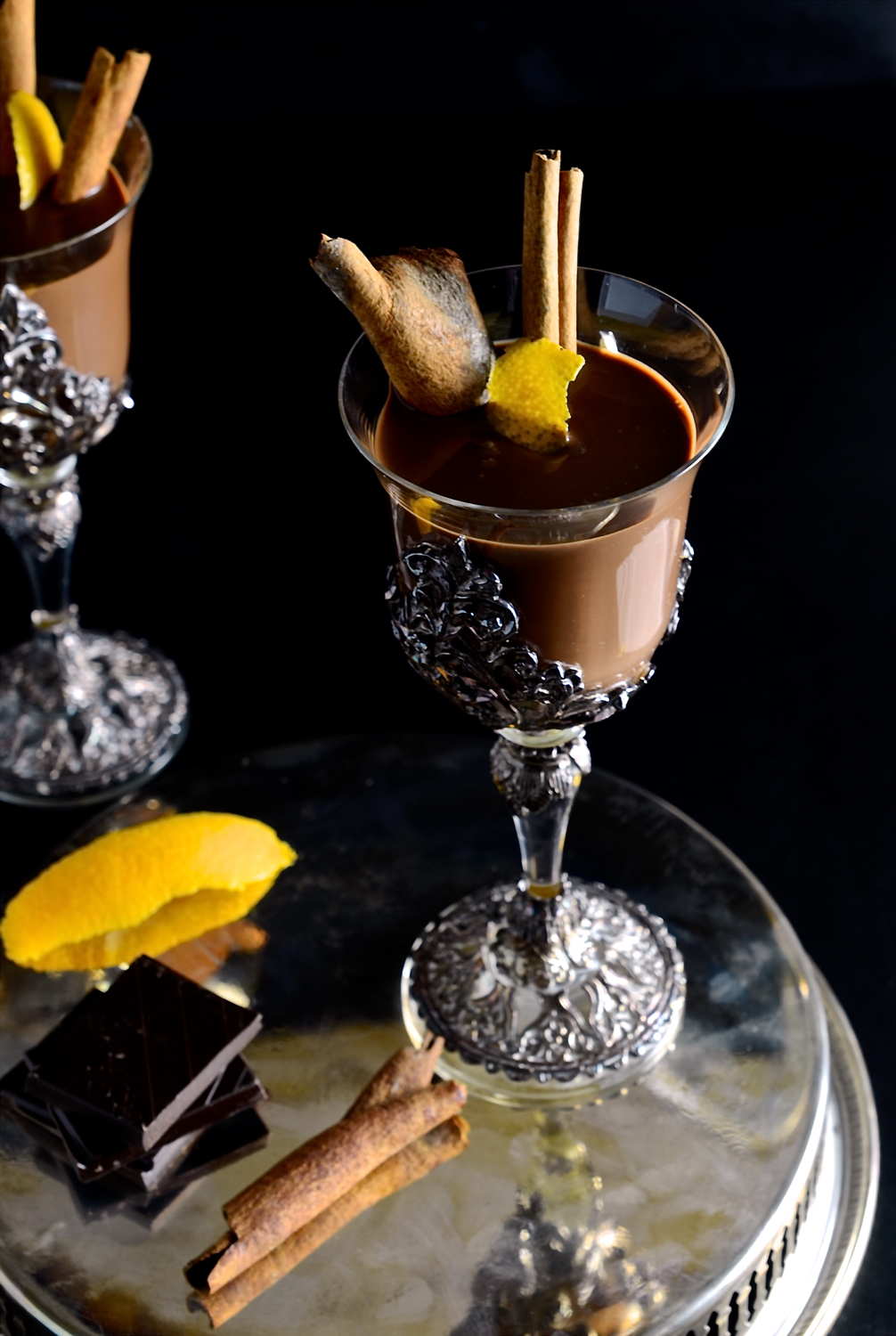 A luxuriously smooth Spiced  rum hot chocolate made with Lindt 70% dark chocolate. For wintery warmth, I've infused the hot chocolate with orange zest, cinnamon and a warming splash of Rum – Winter's simplest and most indulgent adult dessert. That's literally all I have to say about this post. The images should speak louder than my words so I'm assuming that if you can't hear them, then maybe you and the cocoa bean aren't best friends. However, if you're after a cosy little nightcap or a fast track dinner party dessert, then this Spiced Hot chocolate is going to be just the ticket! Hope your weekend is warm and sweet.
Spiced Rum Hot Chocolate
Serves 4
250ml (1 cup) full cream milk
125ml (1/2 cup) fresh cream
2 cinnamon sticks, roughly broken
zest of 1 orange
45ml (3 tablespoons) castor sugar
100g Lindt 70% dark chocolate
45ml (3 tablespoons) rum
Pour the milk and cream into a small saucepan. Add the cinnamon and orange zest. Bring the milk up to the boil, remove from the heat and set aside to infuse for 10 minutes. Strain off the solids and add the milk mixture back into the pot. Add the castor sugar and chocolate. Whisk over a medium heat until the chocolate is completely melted. Add the rum and serve with cinnamon swirl sticks.
For the best thick, homemade hot chocolate, you may like to save this recipe: