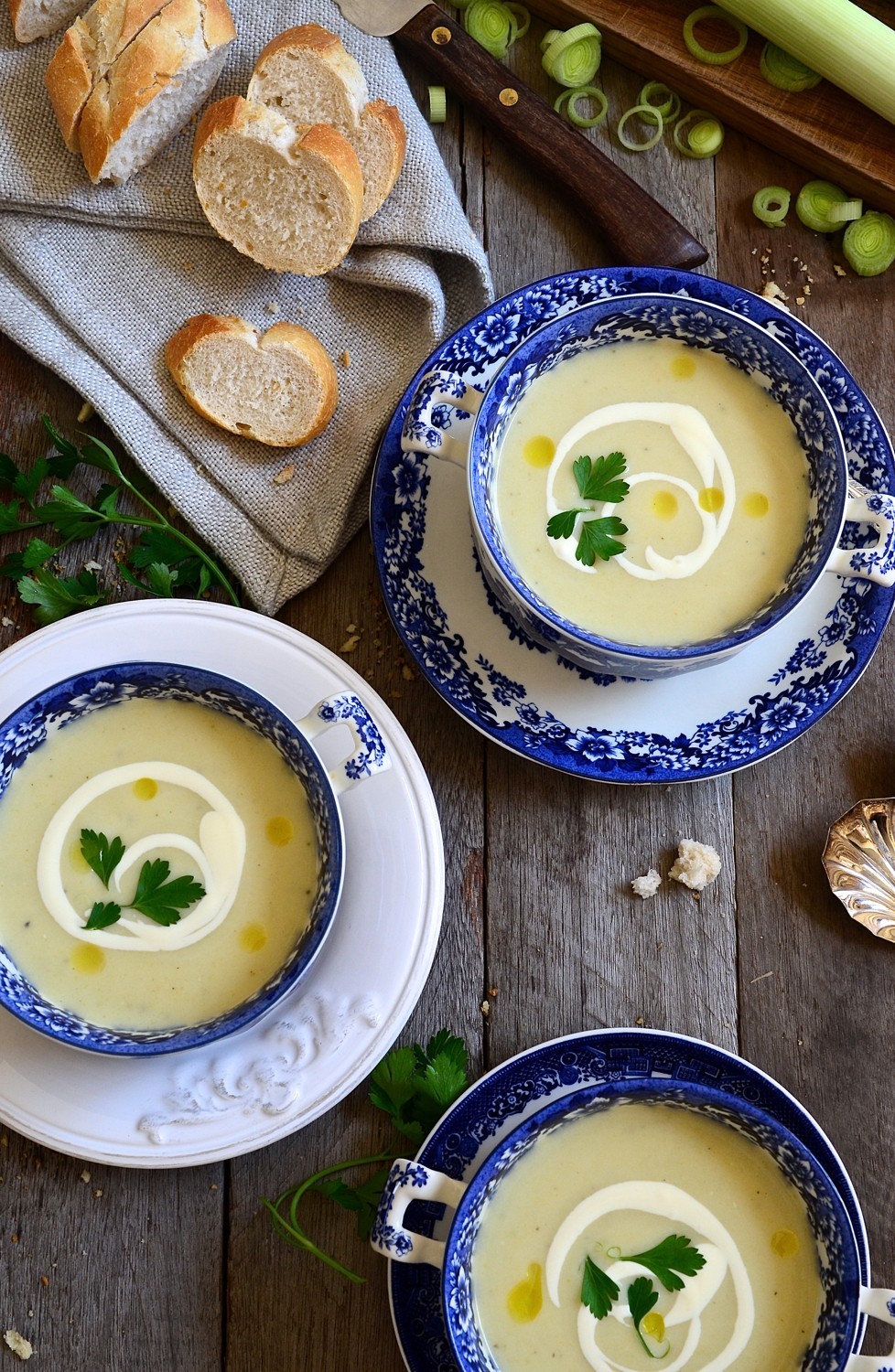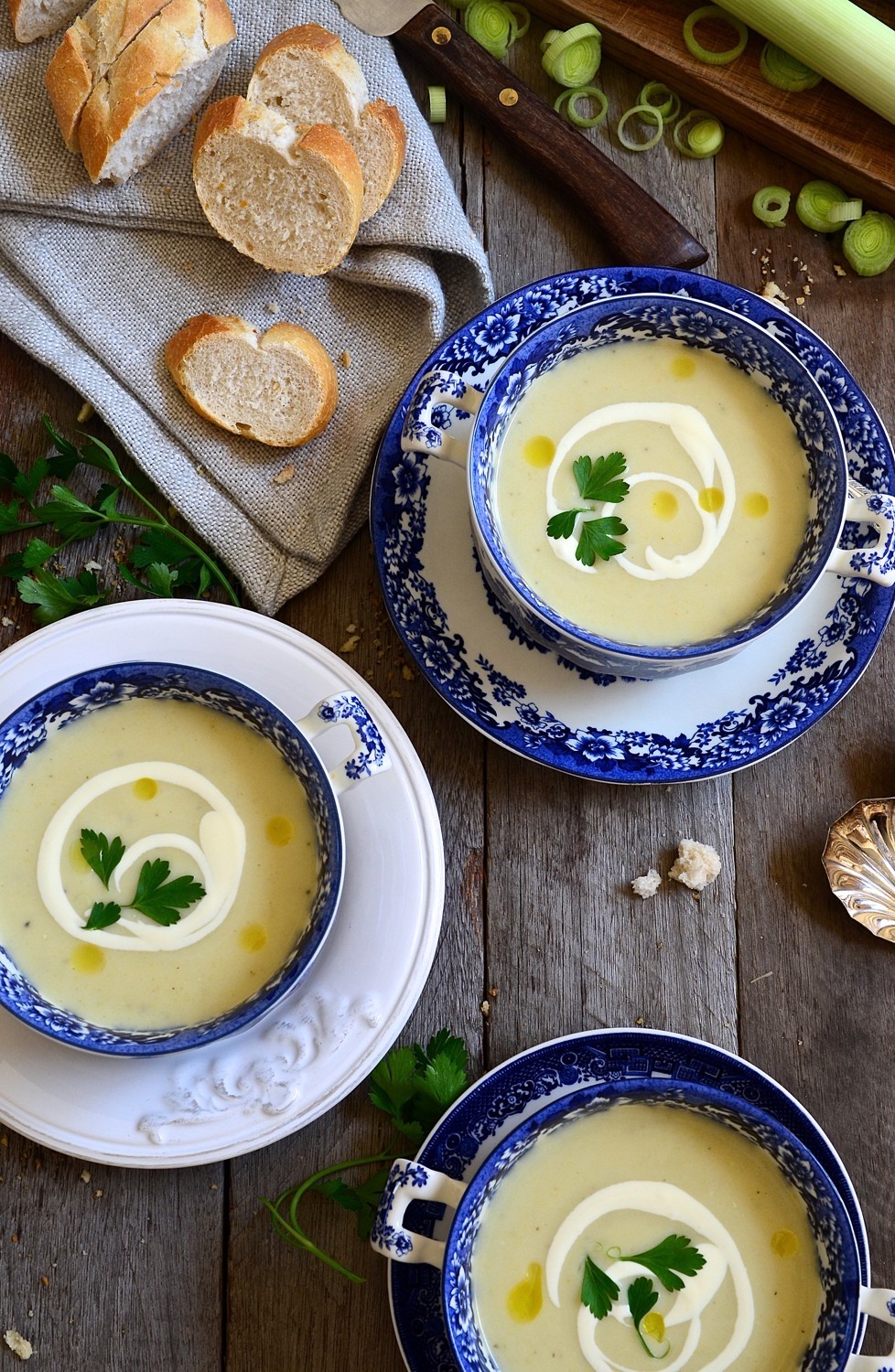 Soup is the quintessential winter food. Aside from being a meal in a bowl, it's the perfect time to make use of local produce. This pear, brie and leek soup has vegetables, fruit and cheese. The combination of pears, brie and leeks is most unusual, but it's elegantly smooth and very comforting.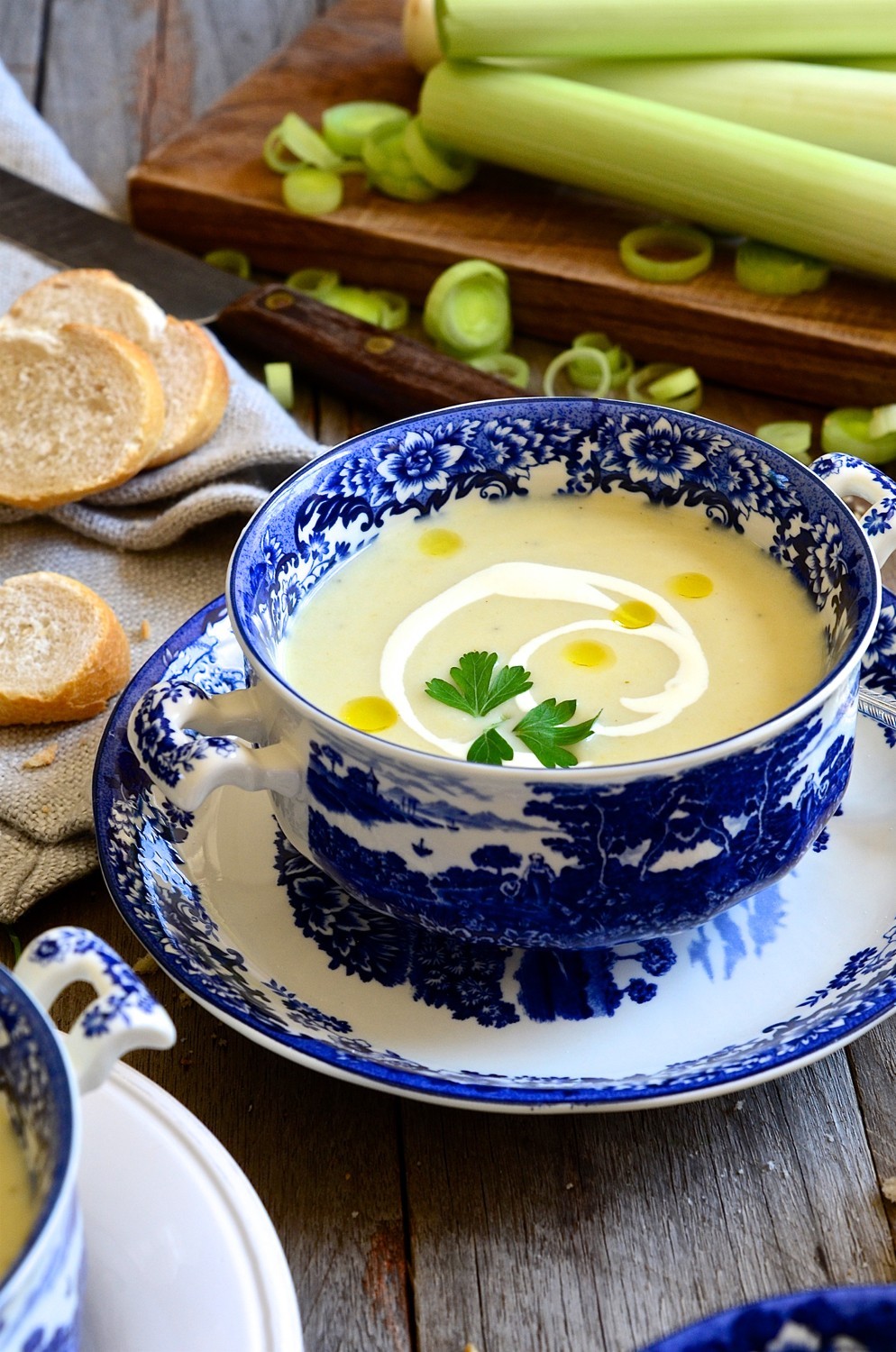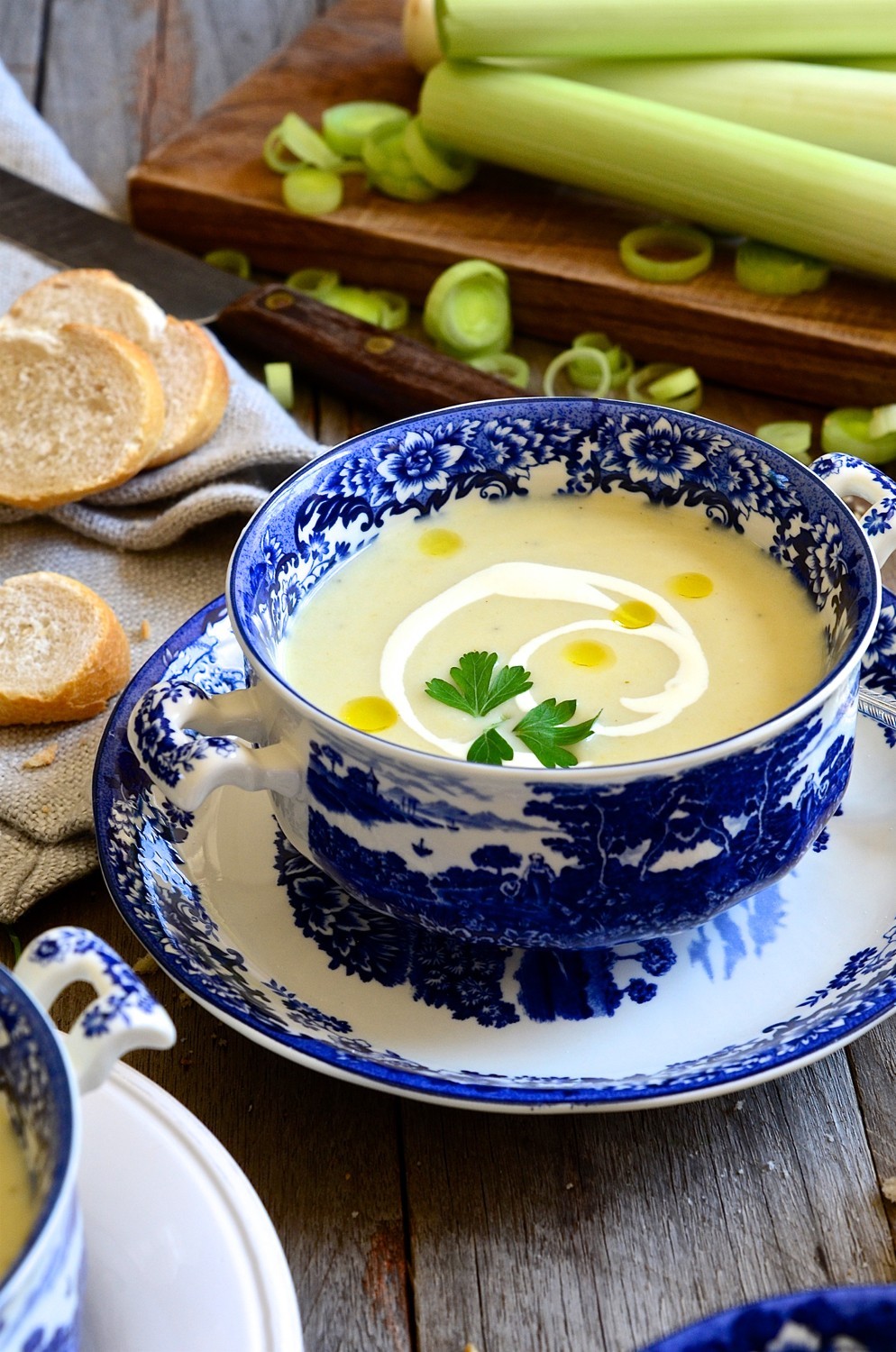 South African winters are relatively mild, but as the mornings become chillier, pears start making their appearance at the market and then I start thinking about cozy recipes. I've combined the pears with brie cheese, a pairing that lifts this soup from ordinary to special. Adding a splash of white wine means we're well on our way to a cheese and wine course, in soup form. I like to finish the soup with a swirl of cream and a drizzle of olive oil.
I'm a huge fan of winter soups. Served with home baked breads, it's fortifying soul food. If you're making this strictly vegetarian, use a good quality vegetable stock. It bears mentioning that chicken stock adds a better flavour to the soup, but choose the one that's suitable for your dietary requirements.

Pear, brie and leek soup
Serves 4-6
1 tablespoon olive oil
1 tablespoon butter
3 medium sized leeks, sliced into rounds
2 long stems celery, diced
2 large potatoes, peeled and cut into evenly sized cubes
3 ripe pears, peeled, cored and cut into pieces
850ml chicken or vegetable stock
60ml white wine (Sauvignon Blanc or Chardonnay)
300ml milk
60ml single cream
a squeeze of fresh lemon juice
125g Lancewood brie cheese, outer rind removed and cut into smaller pieces (check for ripeness of the cheese)
salt and black pepper, to taste
Heat the olive oil and butter in a deep saucepan. Sauté the leeks on a medium heat until softened and just starting to take on a little colour. Add the celery and potatoes and cook for several minutes. Season with salt and pepper before adding the pears. Deglaze the pan with the wine and reduce down by half. Pour in the stock and simmer for about 35 minutes or until the potatoes are soft.
Transfer to a liquidizer and blitz until smooth. Pour the soup back into the pot and add the milk, cream and brie cheese. Bring up to a gentle simmer and whisk with a balloon whisk to ensure the brie cheese is completely melted and the soup is smooth. Add a spritz of lemon juice and adjust the seasoning if necessary.
To finish, ladle into warmed bowls, swirl with cream and serve with a crusty French baguette. Bon appétit!