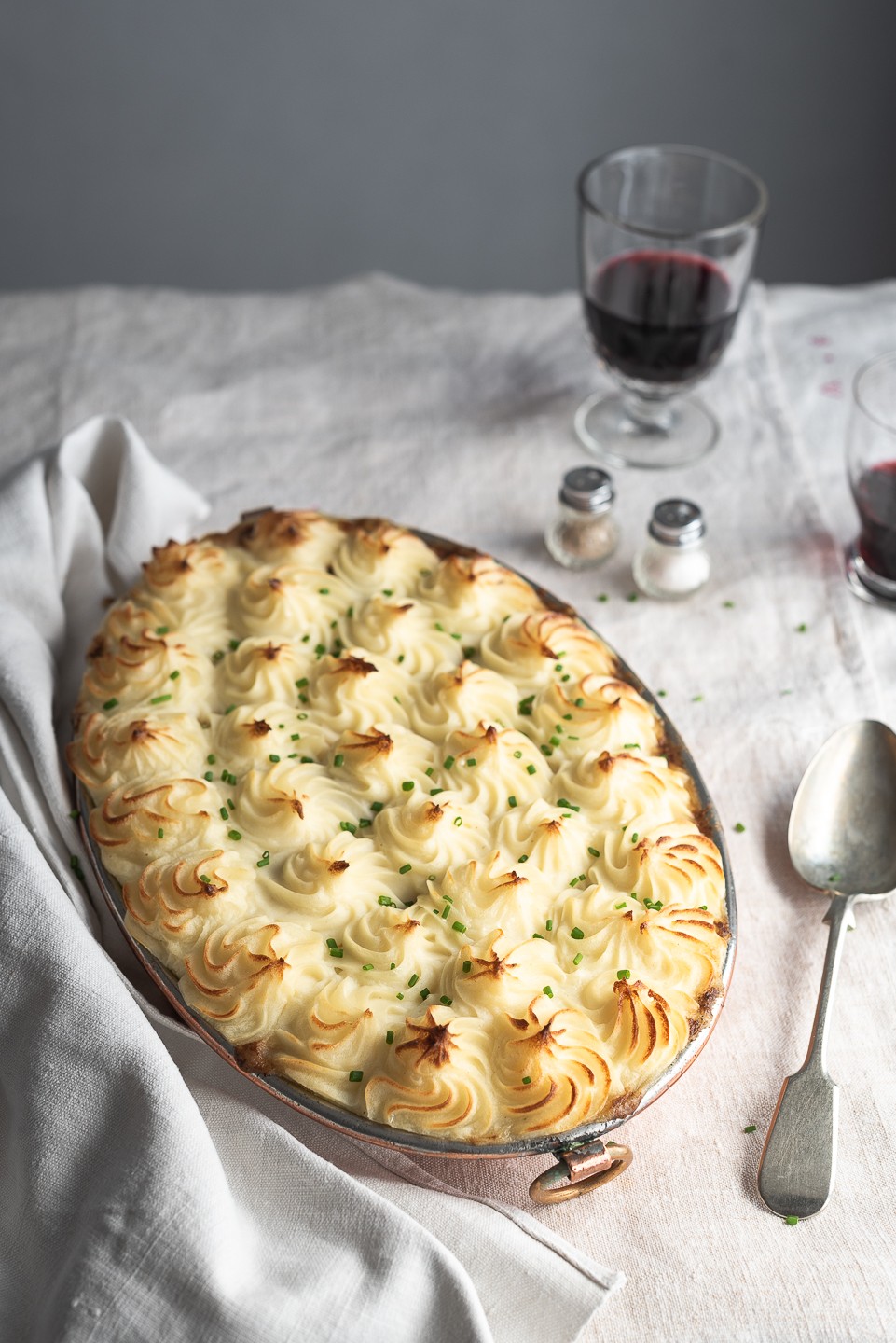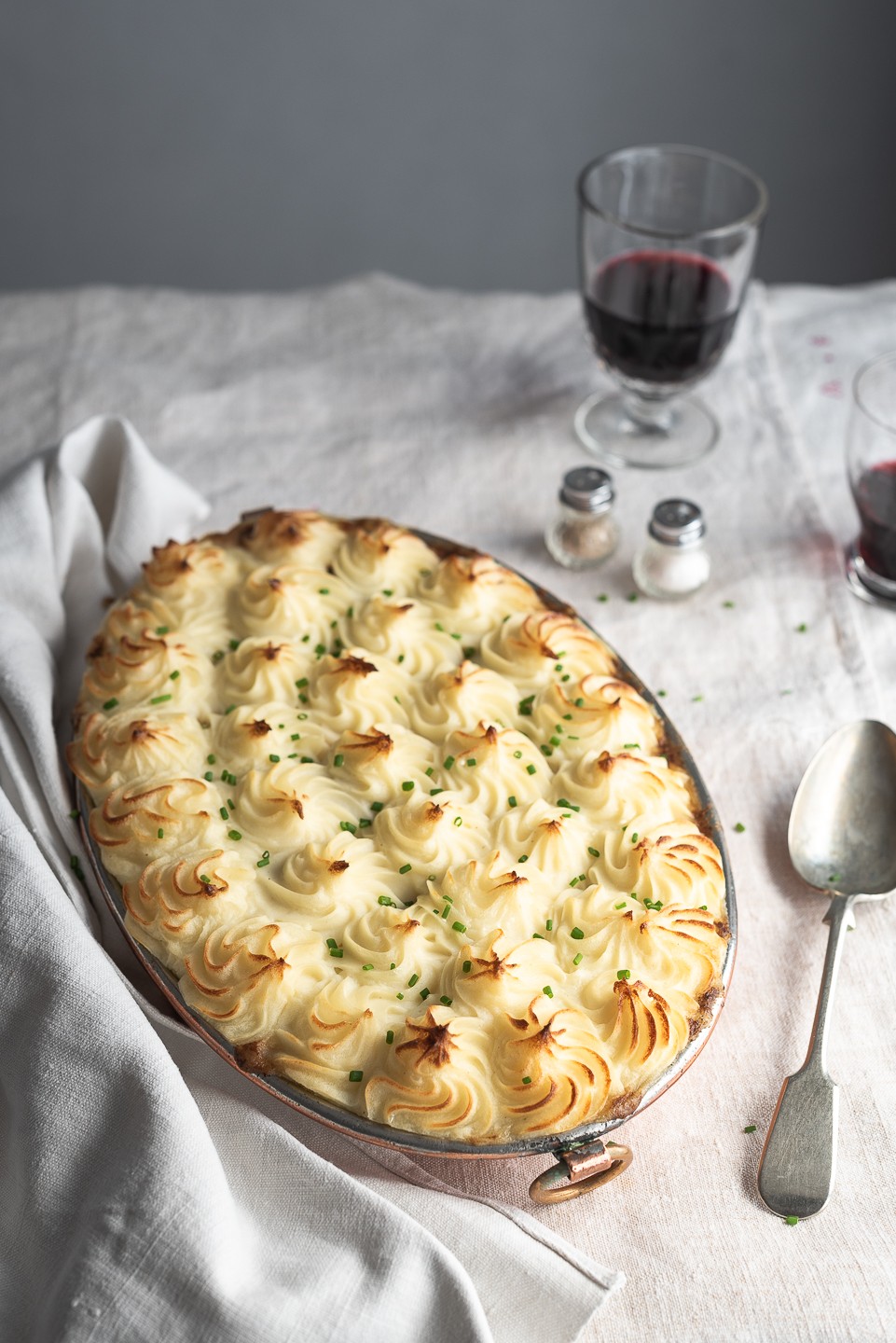 This Ostrich Stroganoff with porcini mushrooms is immensely satisfying, succulent and tender. The sauce is dark and autumnal, with deep savoury notes. I've turned it into a sort of cottage pie with fluffy mashed potato topping. It's good food that tastes like home. Growing up, we ate it often. My mother kept the recipe in a pocket-sized A-Z address book. She still has it. In it, are her most loved and used recipes. Beef Stroganoff was one of them.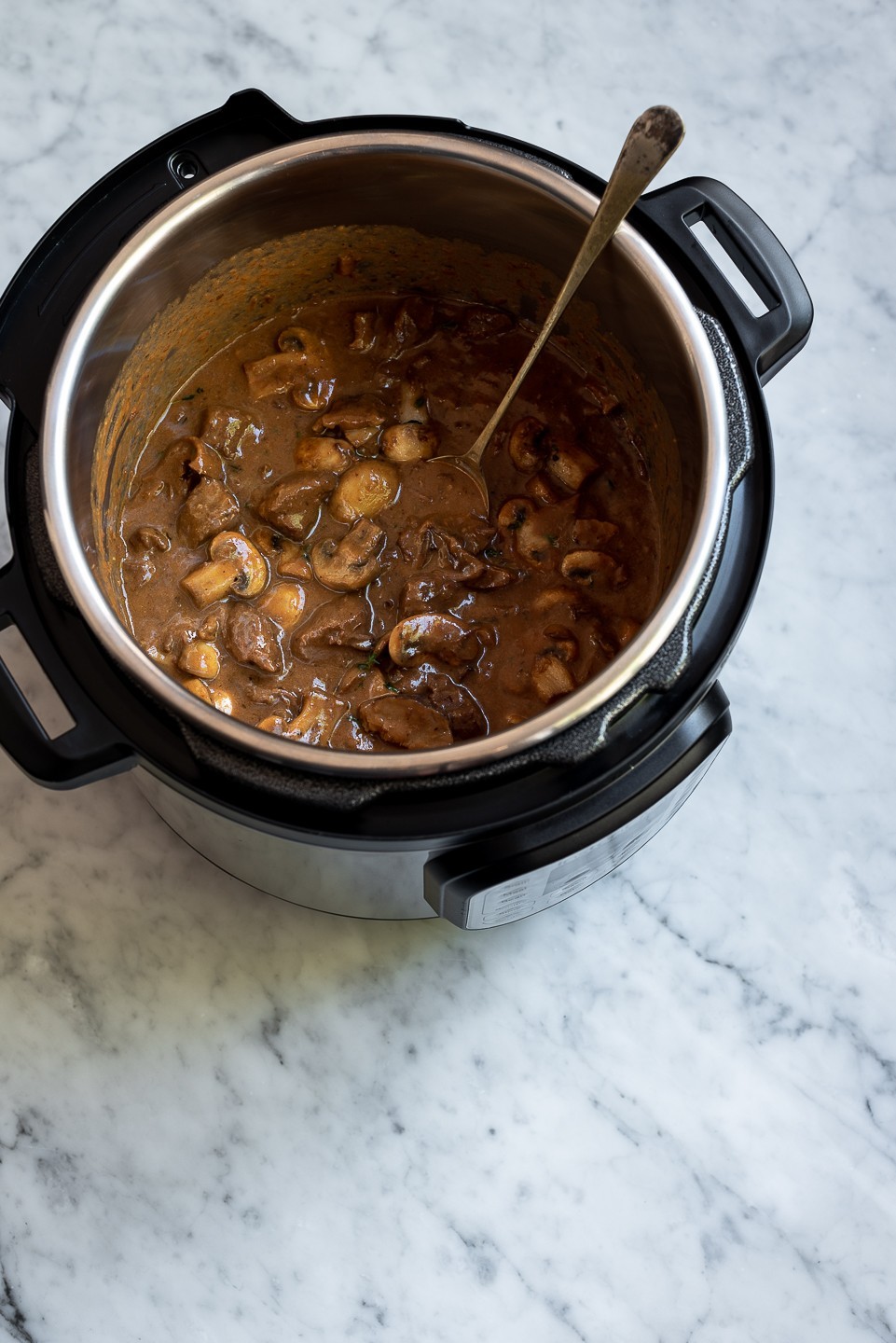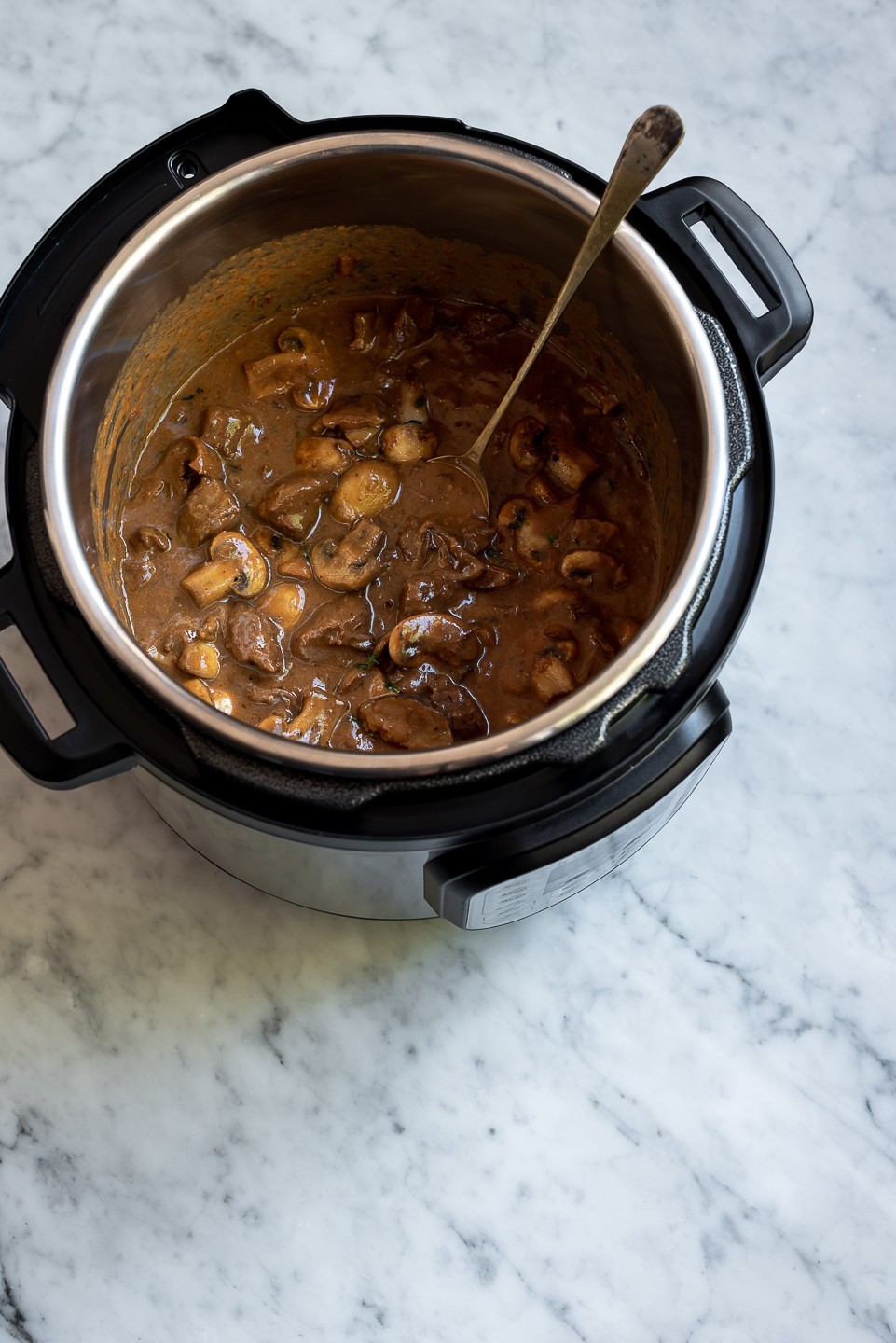 The original version was rather plain – no mushrooms, alcohol or onions. Not much to base a gutsy sauce on. Mustard, broth and a smidge of sour cream were the only other ingredients to bolster the taste. Over the years, it's latched onto enhancers like tomato paste, paprika and maybe even a splash of brandy to hoist the flavour. The addition of cream went from stingy to generous, making the sauce unctuous and rich.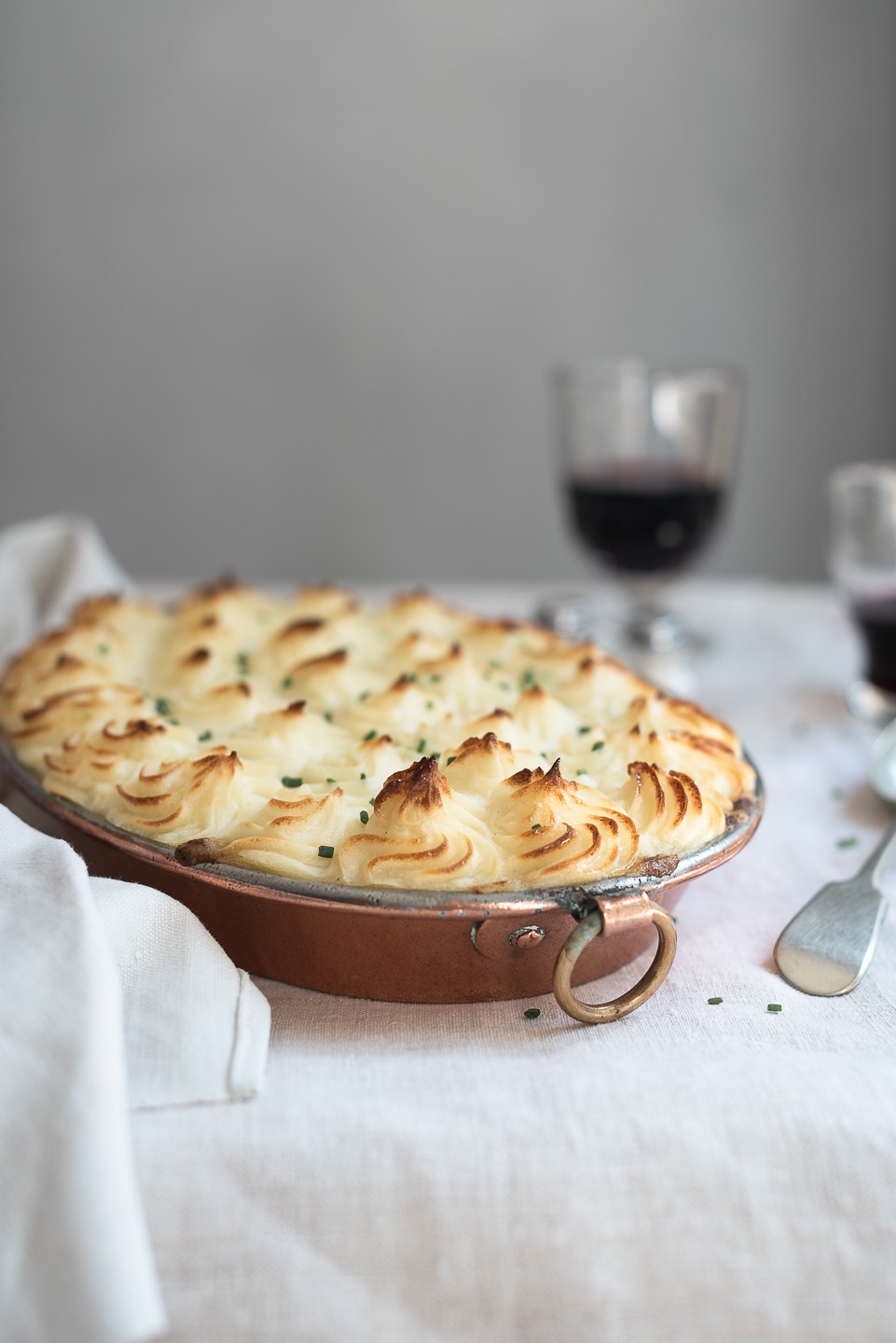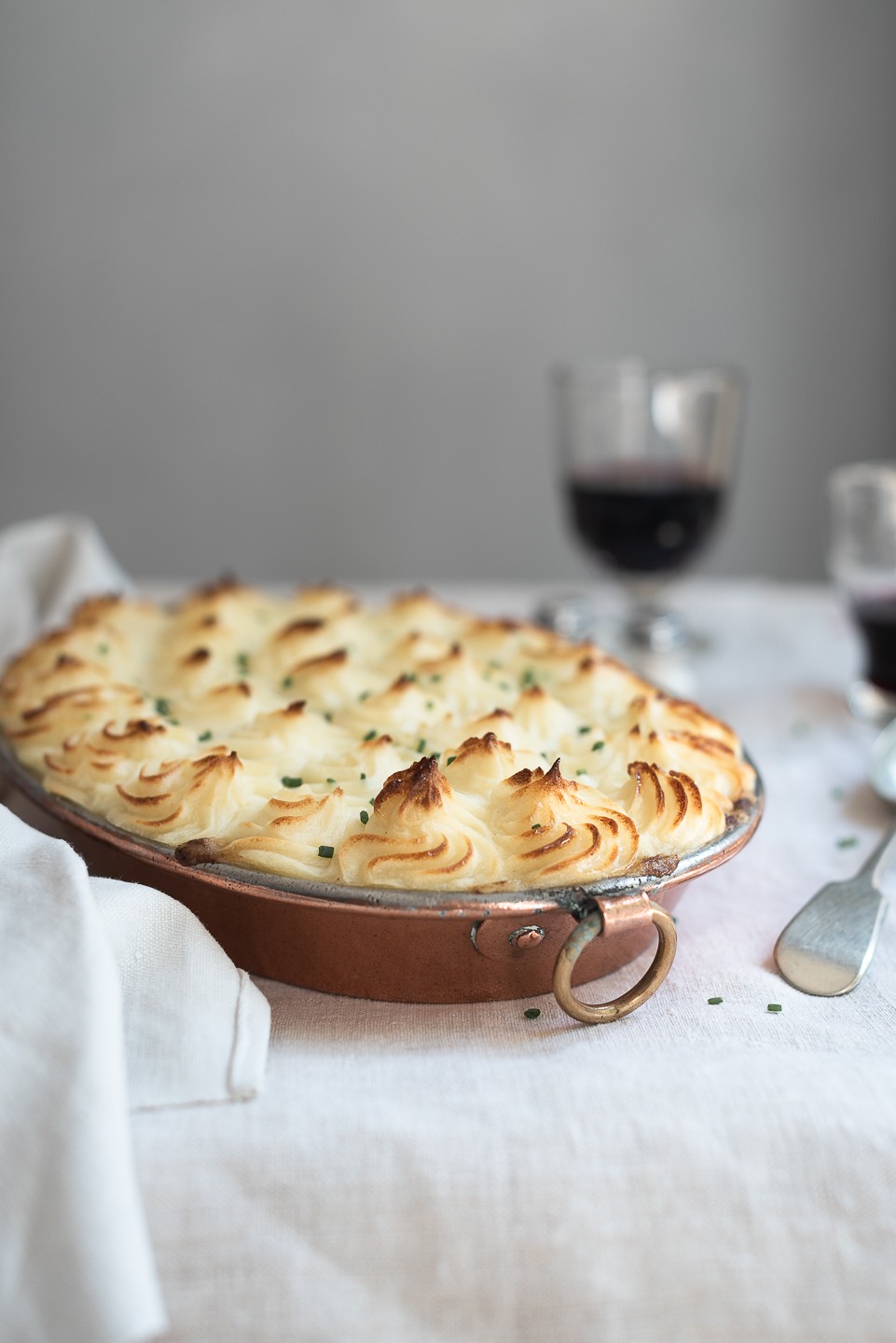 In Russia, this traditional dish is often served with crisp potato fries. I'm married to an Englishman, so it has to be potatoes. In our house, anything with mashed potato is given the thumbs up. Piped, it can pass for posh, although piling the mash on top and fork-fluffing it like our granny's used to, will taste just as good.
For this recipe I used my Instant Pot for both the mash and stroganoff. It worked a charm. For the mash, cook the potatoes for 10 minutes, mash, season and fluff. Rinse out the stainless steel inner pot, sauté the mushrooms, brown the meat, add the aromatics, seal and cook for 25 minutes. All the juices and flavours are locked in and intensified. It's as simple as that. I like my stews and casseroles with a slightly thicker sauce, so often I'll reduce it a little further on the sauté function. If I'm serving the stroganoff with brown rice, I'll add a handful of chopped parsley. Absolutely delicious!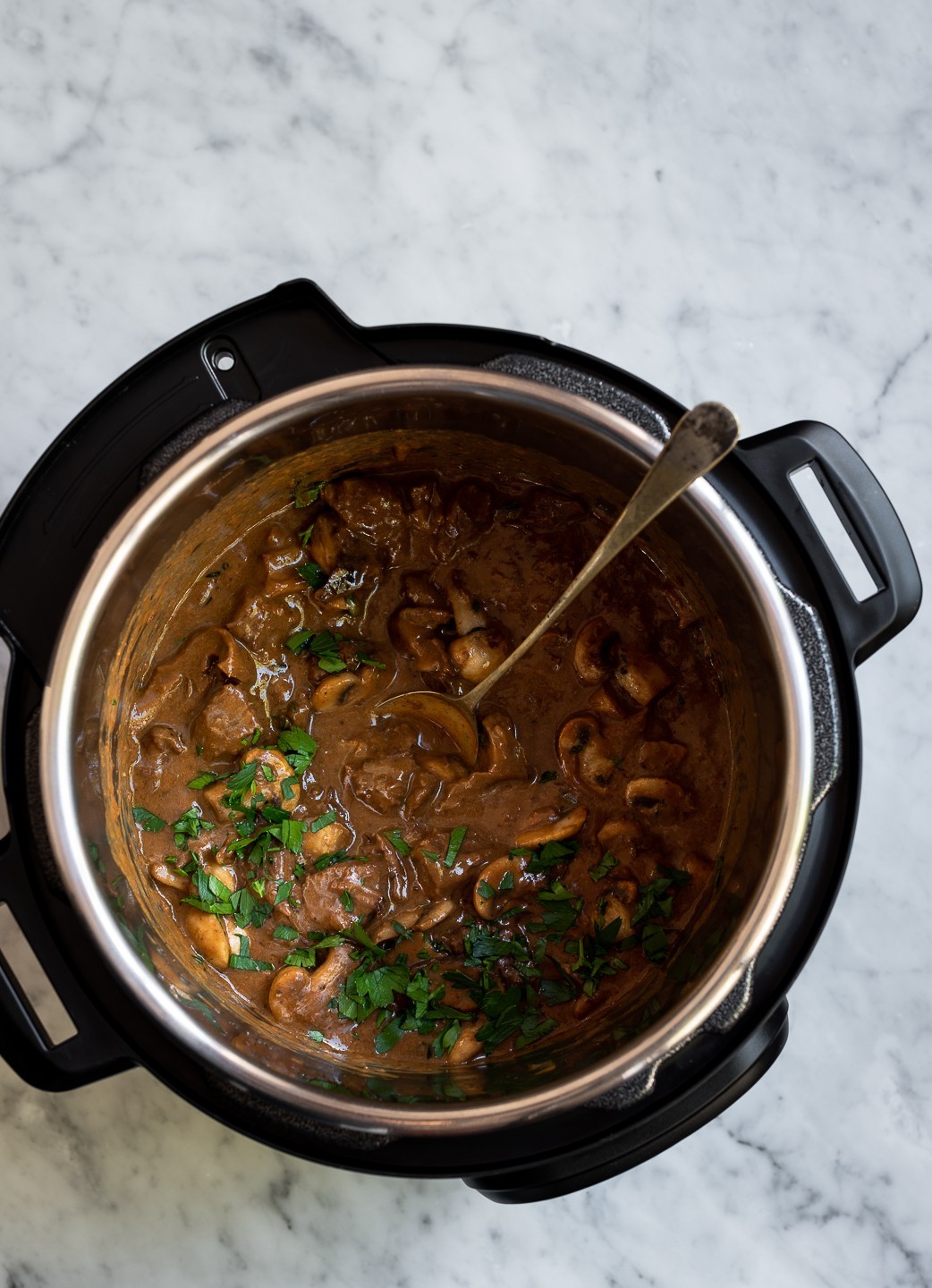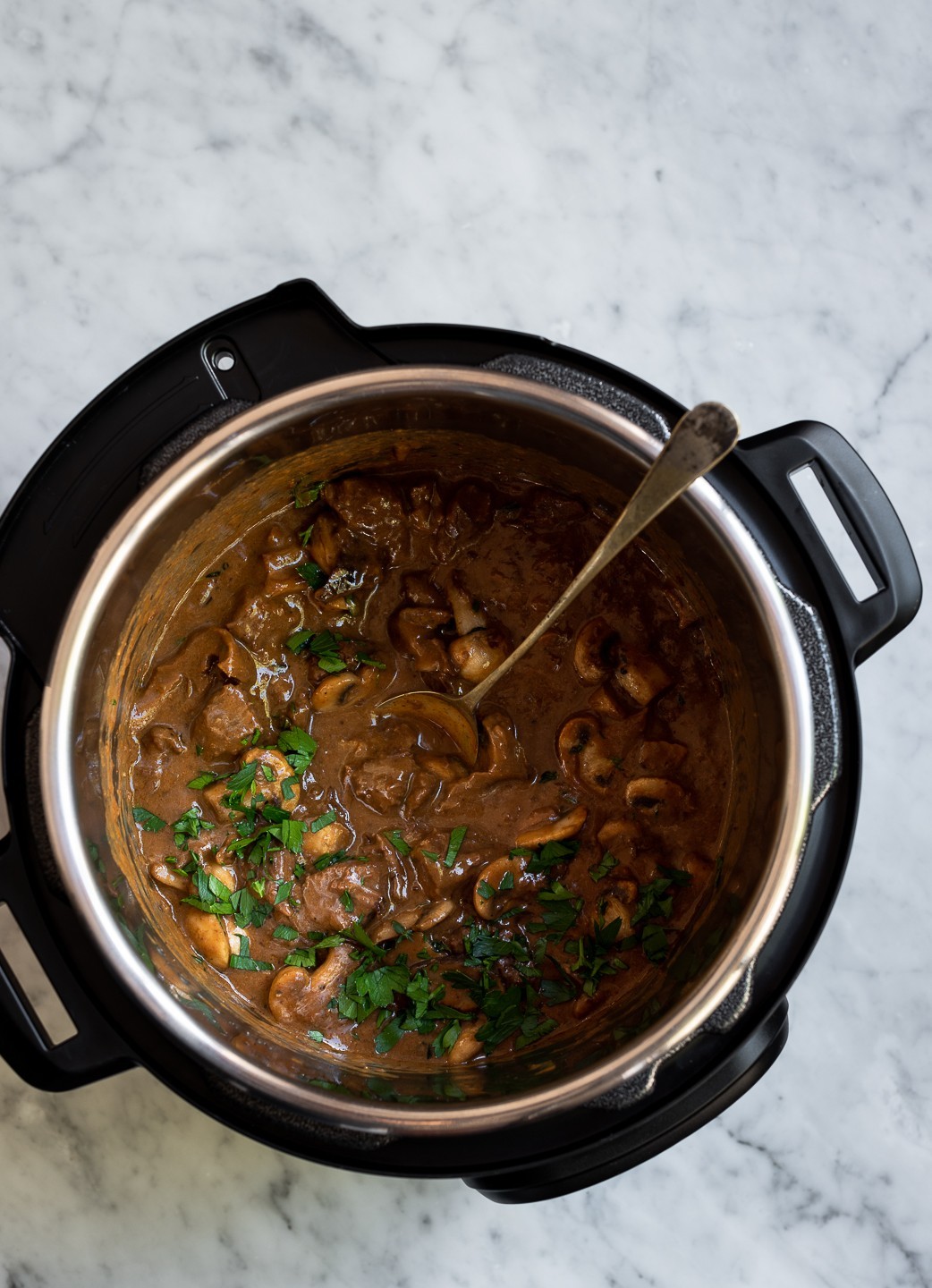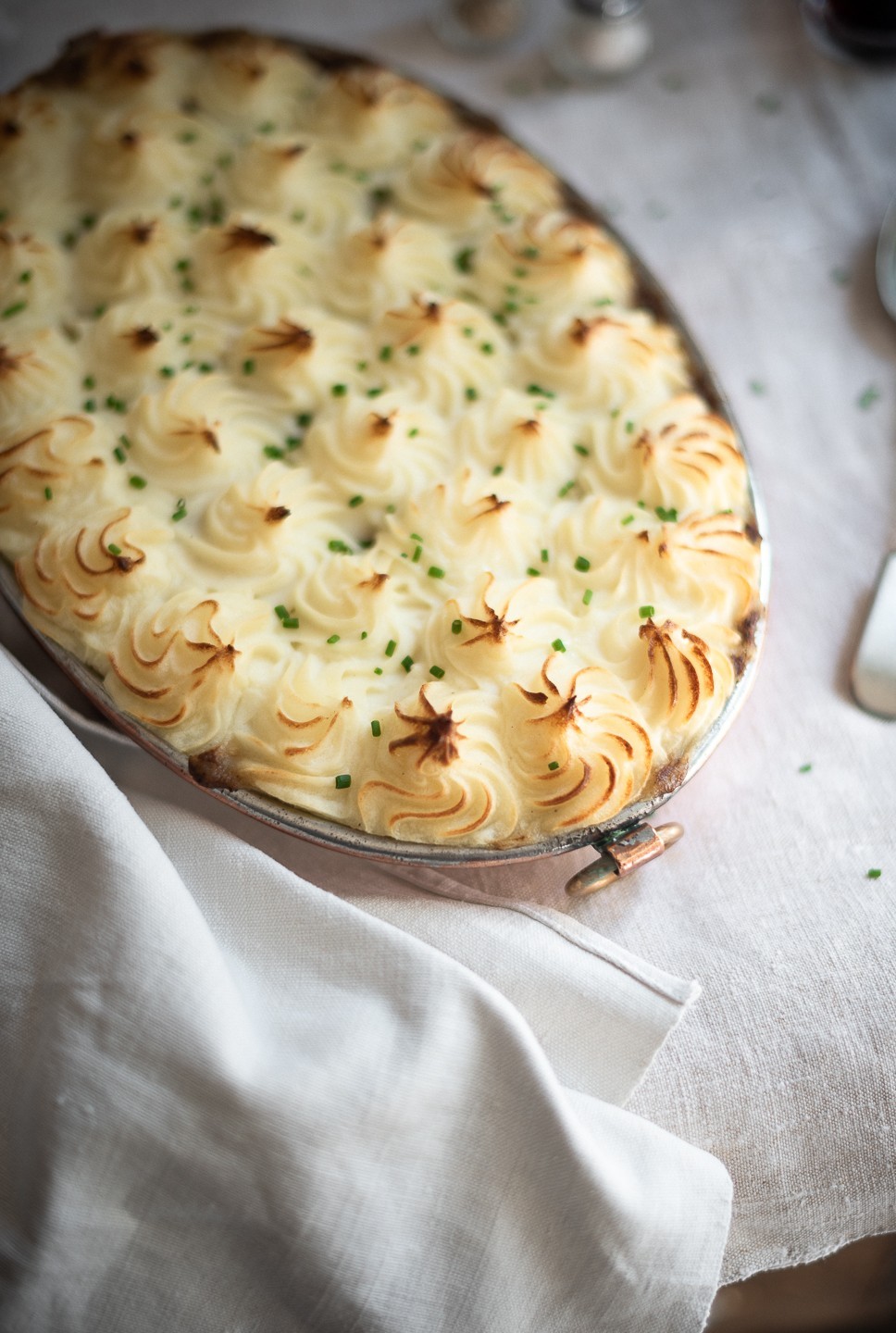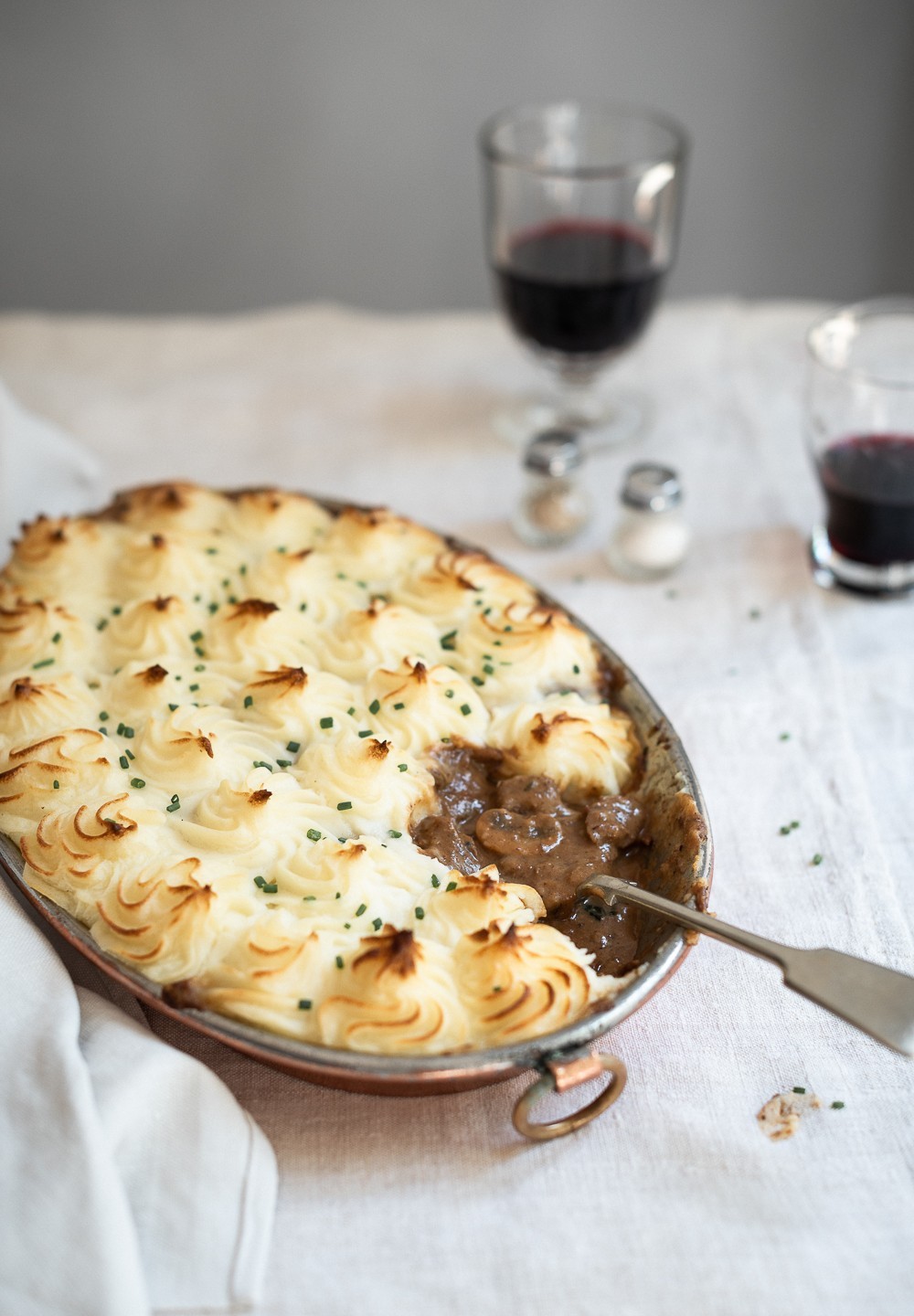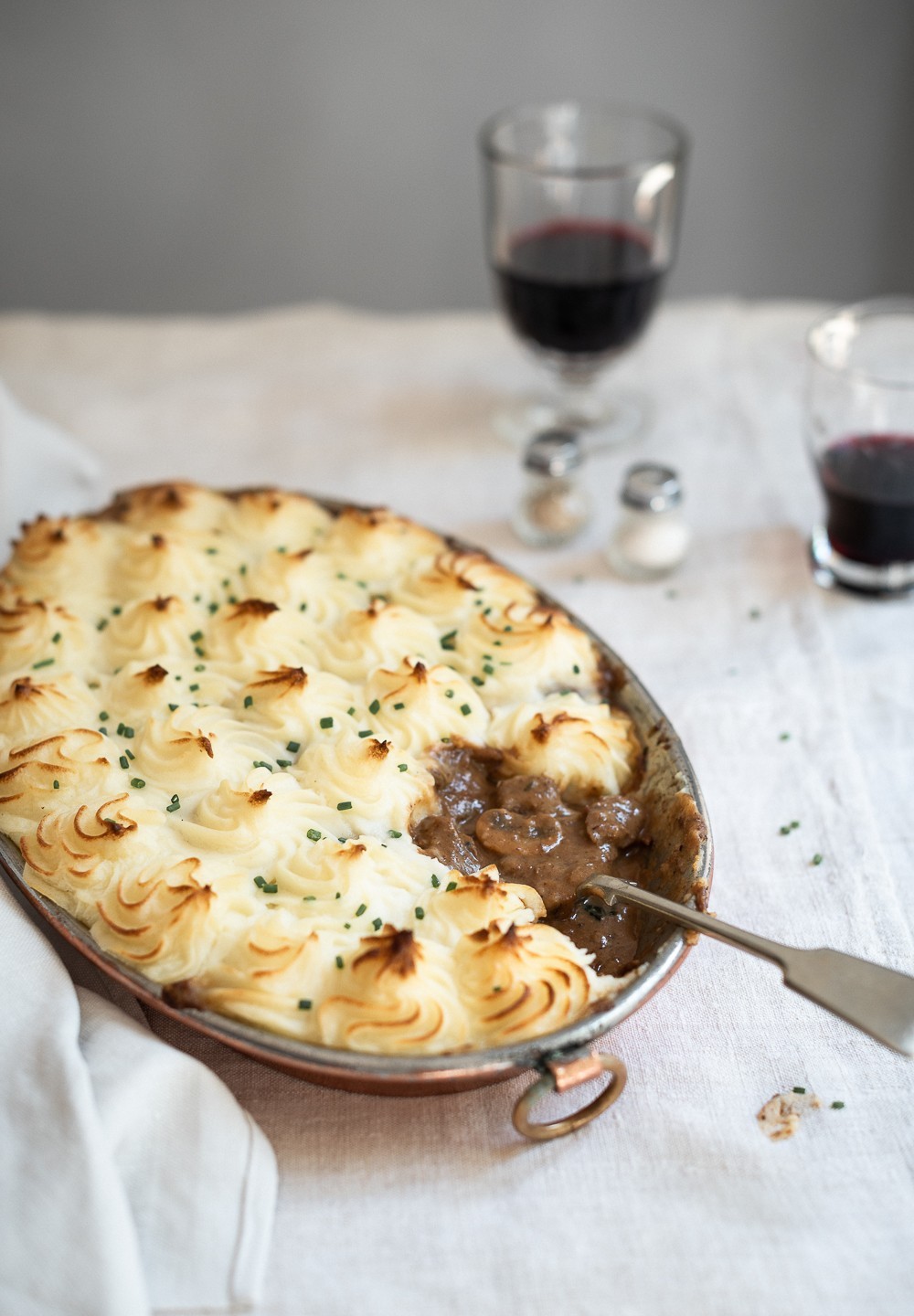 Ostrich stroganoff with porcini mushrooms
 Serves 4
30ml (2 tbls) olive oil
15ml (1 tbls) butter
250g button mushrooms, sliced
20g dried porcini mushrooms, soaked in 250ml hot water to soften
30ml (2 tbls) cornflour
5ml (1 tsp) smoked paprika
2.5ml (1/2 tsp) ground coriander
2.5ml (1/2 tsp) fine salt
freshly ground black pepper
500g ostrich fillet, cut into large cubes
1 white onion, finely diced
1 clove garlic, minced
3 sprigs fresh thyme, leaves picked
15ml (1 tbls) tomato paste
15ml (1 tbls) Worcestershire sauce
45ml (3 tbls) dry sherry (optional)
200ml reserved porcini soaking liquid
15ml (1 tbls) fresh lemon juice
125ml (1/2 cup) double cream yoghurt
a handful of flat leaf parsley, roughly chopped
Fluffy mashed potatoes
800g floury potatoes, peeled and cut into rounds
30ml (2 tbls) butter
100ml full cream milk
salt and white pepper
finely chopped chives, to serve
For the mash, place the potatoes in the Instant Pot. Cover with water and season with about 1/2 teaspoon salt. Cover and set the Pressure cook function to 10 minutes. After using the steam release handle, drain the potatoes well. Mash with a potato masher or use a potato ricer for a smoother texture. Add the butter and milk. Season with salt and pepper, to taste. Cover with foil to keep warm. Set aside until later.
Set the Instant Pot on the Sauté function. Heat 15ml olive oil and the butter together. Add the button mushrooms and cook until nicely coloured and almost cooked, about 4-5 minutes. Drain the porcini mushrooms, reserving the soaking liquid for later, then add to the pot. Cook for 2 minutes, then season with salt and black pepper. Remove mushrooms and set aside.
Combine the corn flour, spices, salt and plenty black pepper.  Add the ostrich cubes to the seasoned flour and toss to coat.
Add the remaining 15ml olive oil to the Instant Pot. Brown the meat briefly on all sides. Stir in the onion, garlic and thyme and cook for another minute. Add the tomato paste, Worcestershire sauce and sherry, if using. Pour in the reserved porcini liquid, cover and seal. Select the Pressure Cook function and set the timer to 25 minutes.
Use the Natural Pressure Release for 10 minutes, then use the Steam Release Handle to release the remaining steam. Return the mushrooms to the pot and add the lemon juice. At this point, you can reduce the sauce if you prefer a thicker consistency by selecting the Sauté function.
Stir in the yoghurt and heat through. Transfer the stroganoff to a heatproof dish. Cover with the mashed potato. Place under the grill until the top is golden. Scatter with chives and serve with wilted spinach or steamed broccoli.
This post was sponsored by Instant Pot. Opinions and comments remain, as always, my own. 
The Instant Pot is available from @Home on-line and Yuppiechef
Another Instant pot recipe favourite, this Lamb knuckle Bredie.