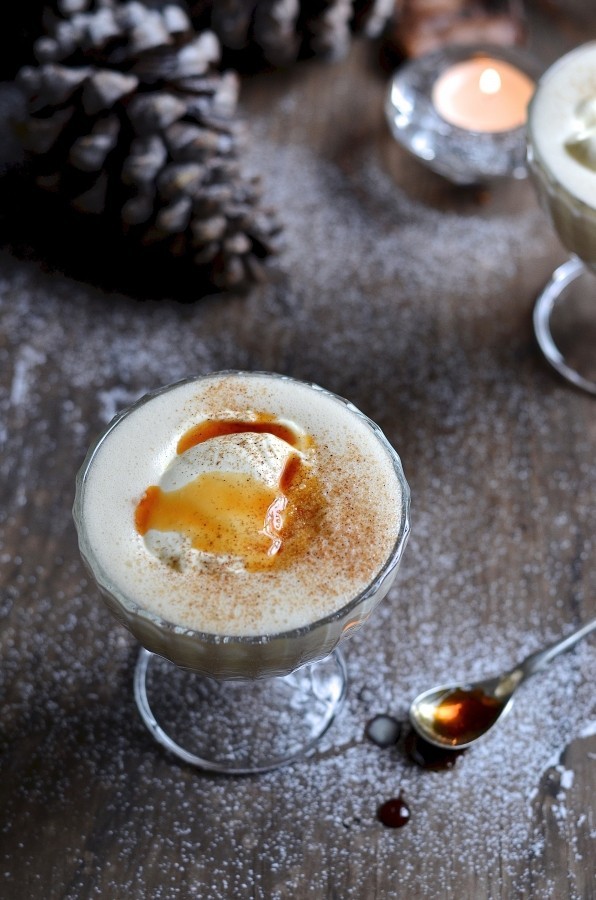 This is Eggnog like you've never tasted before. Honey and Roooibos Eggnog. I had it for breakfast this morning instead of egg on toast and I'm already feeling more positive about the December chaos. It's got egg and milk so doesn't fall too short of breakfast fare. What makes it really interesting though, is the Rooibos tea, a staple at many South African breakfast tables. All in all, I think eggnog isn't the worst idea for a December cuppa.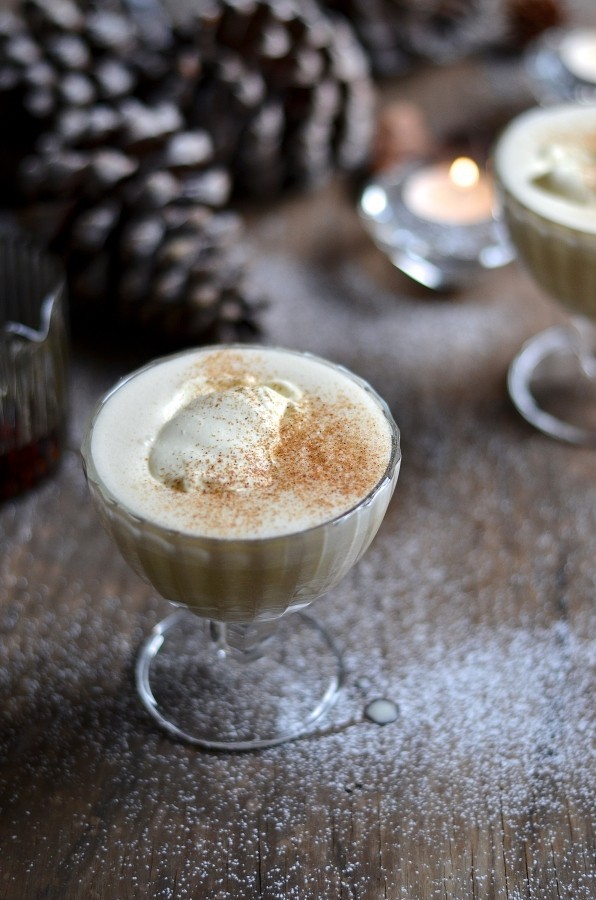 As a proudly South African product, Rooibos tea is now being brewed in tea pots across the world. Prized for its unique flavour and health boosting properties, this herbal tea is showing up on menus of trendy restaurants and the chicest cocktail bars. For this creamy eggnog, I made a simple syrup with Honey Rooibos and molasses-rich sugar. And that, is the secret ingredient.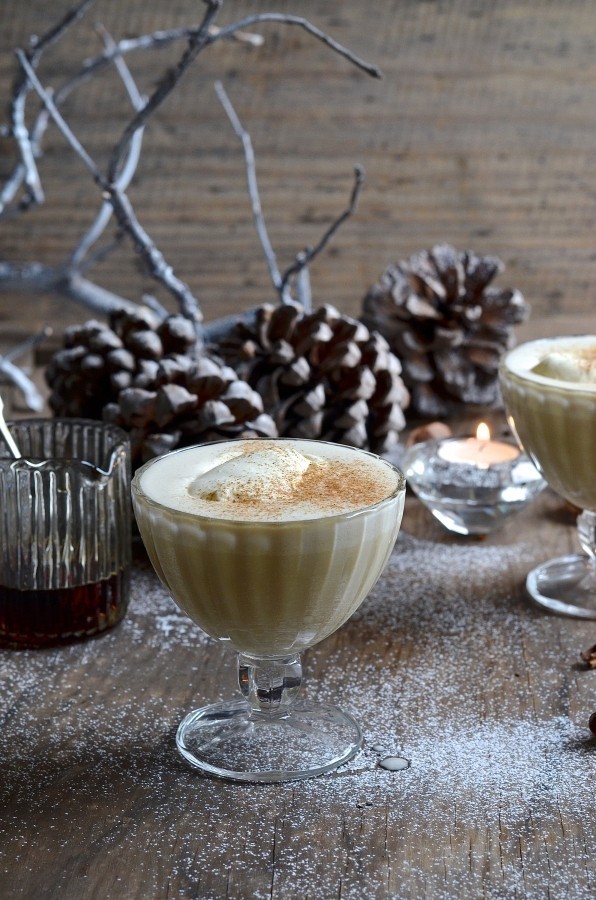 The nog part is pretty much standard issue. Egg, milk, cream, cinnamon, honey, bourbon, nutmeg and sugar. Plus the rooibos syrup. Deepening the pale colour to a frothy cappuccino hue, is due to the addition of rooibos syrup. A tablespoon or two goes into the mixture and a light drizzle over the top just before serving. It's almost floral without being overpowering and deliciously local. Jamie Oliver claims to have the world's best eggnog recipe. Maybe…. Maybe not?
Side Note Eggnog benefits from an overnight chilling as the flavour deepens. Just before serving, whisk briskly to aerate. It can be served chilled or warm, depending on where you find yourself. The amount of bourbon used depends on how stressed you are, post Christmas shopping.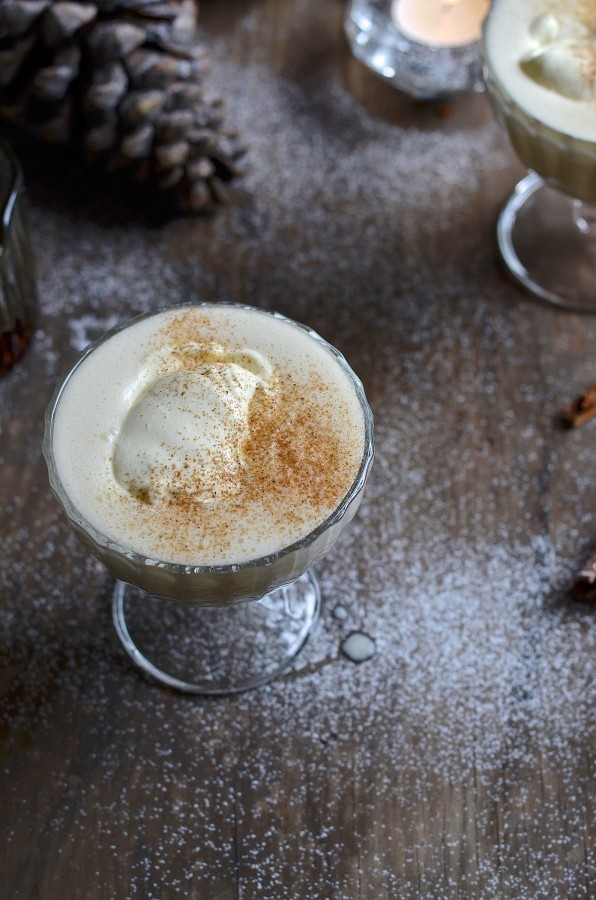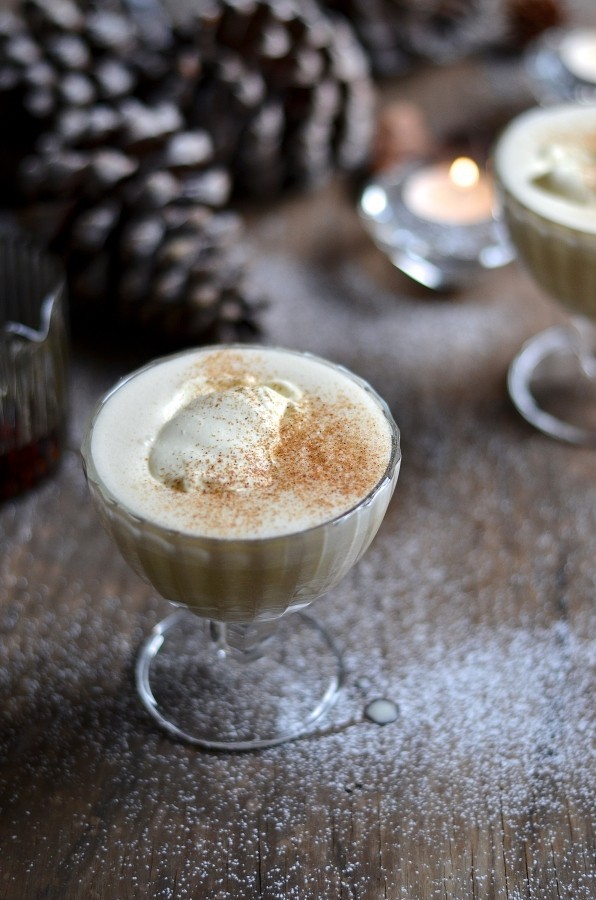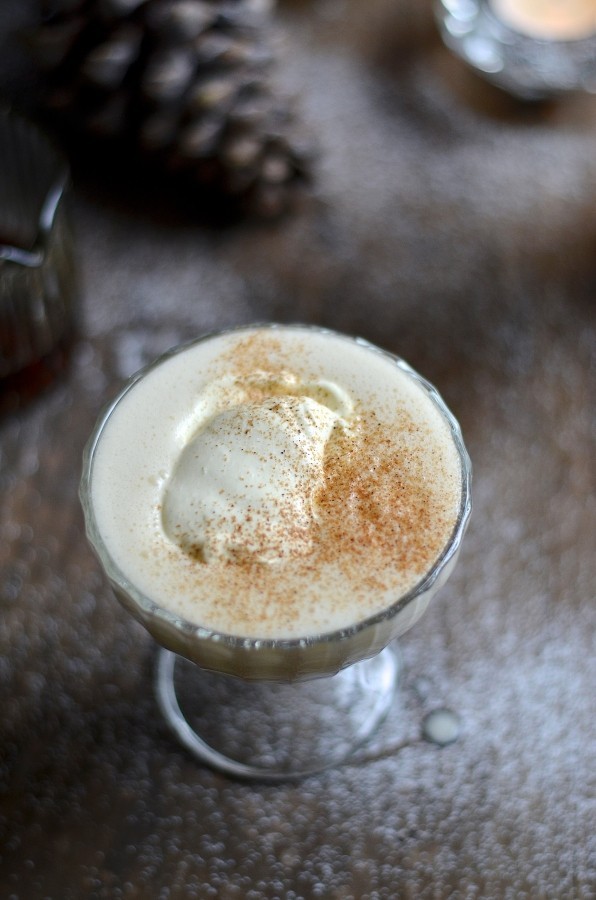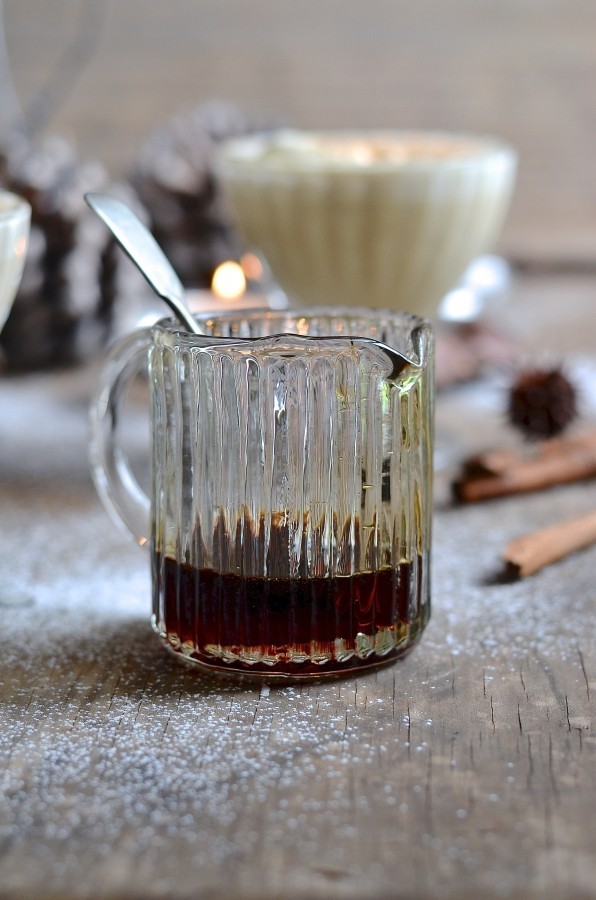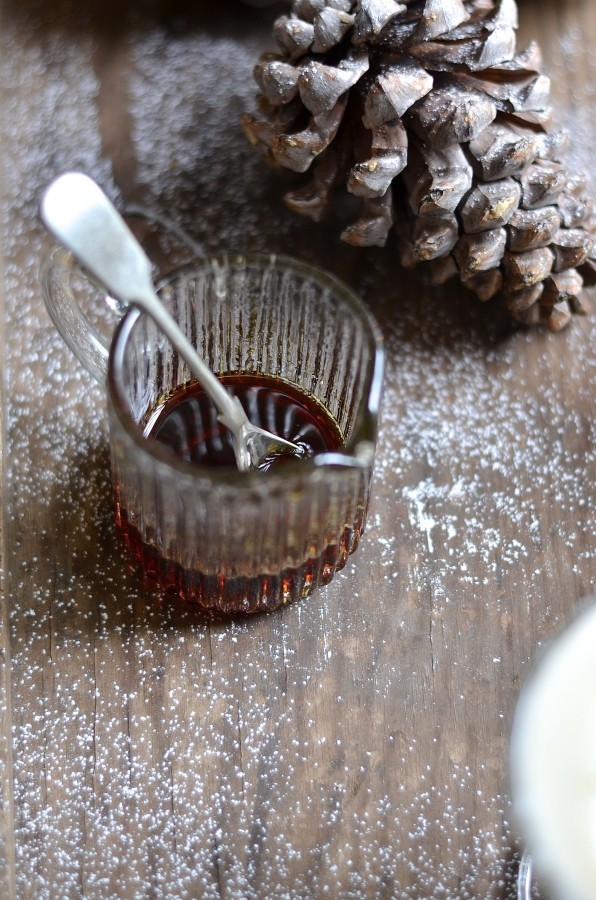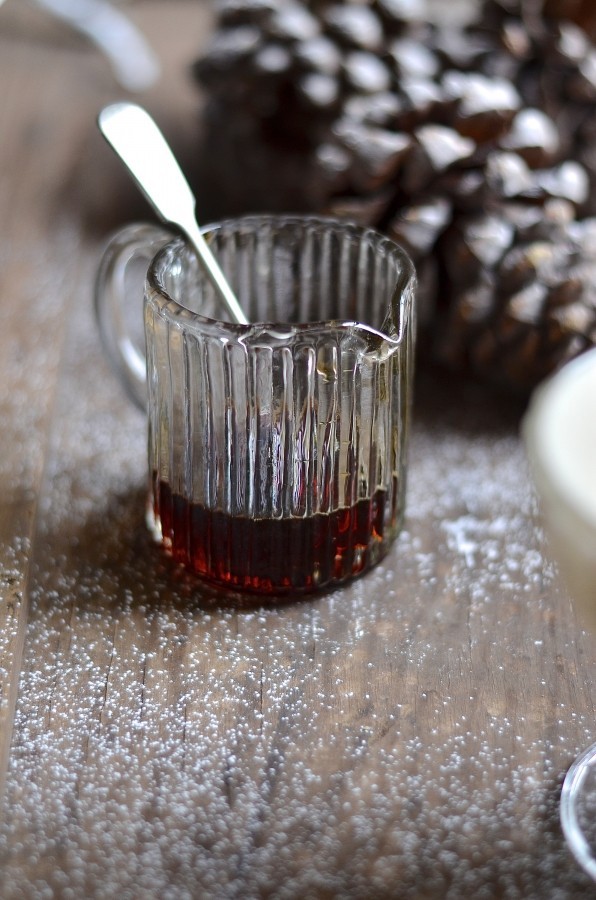 Honey and Rooibos Eggnog
Prep time:
Cook time:
Total time:
Honey and Rooibos Eggnog
Rooibos syrup
1 cup (250ml) brewed Honey Rooibos tea
3 tablespoons Muscovado sugar (I use Natura Sugars)
Eggnog
1 1/2 cups full cream milk
3/4 cup fresh cream
2 cinnamon sticks
1 vanilla pod, seeds scraped
4 free-range egg yolks
1/3 cup castor sugar
2 tablespoons honey
1/3 – 1/2 cup Bourbon
fresh nutmeg, for finishing
Heat the rooibos tea and Muscovado sugar in a small saucepan. Boil hard until reduced by three quarters. It should be syrupy.
For the eggnog, heat the milk, 1/4 cup cream, cinnamon and vanilla together. Once the milk starts to boil, remove from the heat and allow to infuse for 10 minutes.
In the meanwhile, whisk the egg yolks, castor sugar and honey together until pale and fluffy.
Remove the cinnamon sticks and vanilla pod from the milk. Add the milk gradually to the egg mixture, whisking all the while.
Pour the milk mixture back into the saucepan and heat gently, stirring constantly.
Remove from the heat once thickened. It shouldn't boil.
Add the Bourbon and 2 tablespoons rooibos syrup.
Cover and chill overnight or serve immediately if you wish.
Whisk the remaining 1/2 cup cream until soft peak stage. Reheat the eggnog gently if you're serving it warm and pour into glasses.
Dollop over the cream, grate some fresh nutmeg on top and add a tiny drizzle of rooibos syrup.
If you're more of a hot chocolate kinda fan, this spiced rum hot chocolate should do it.