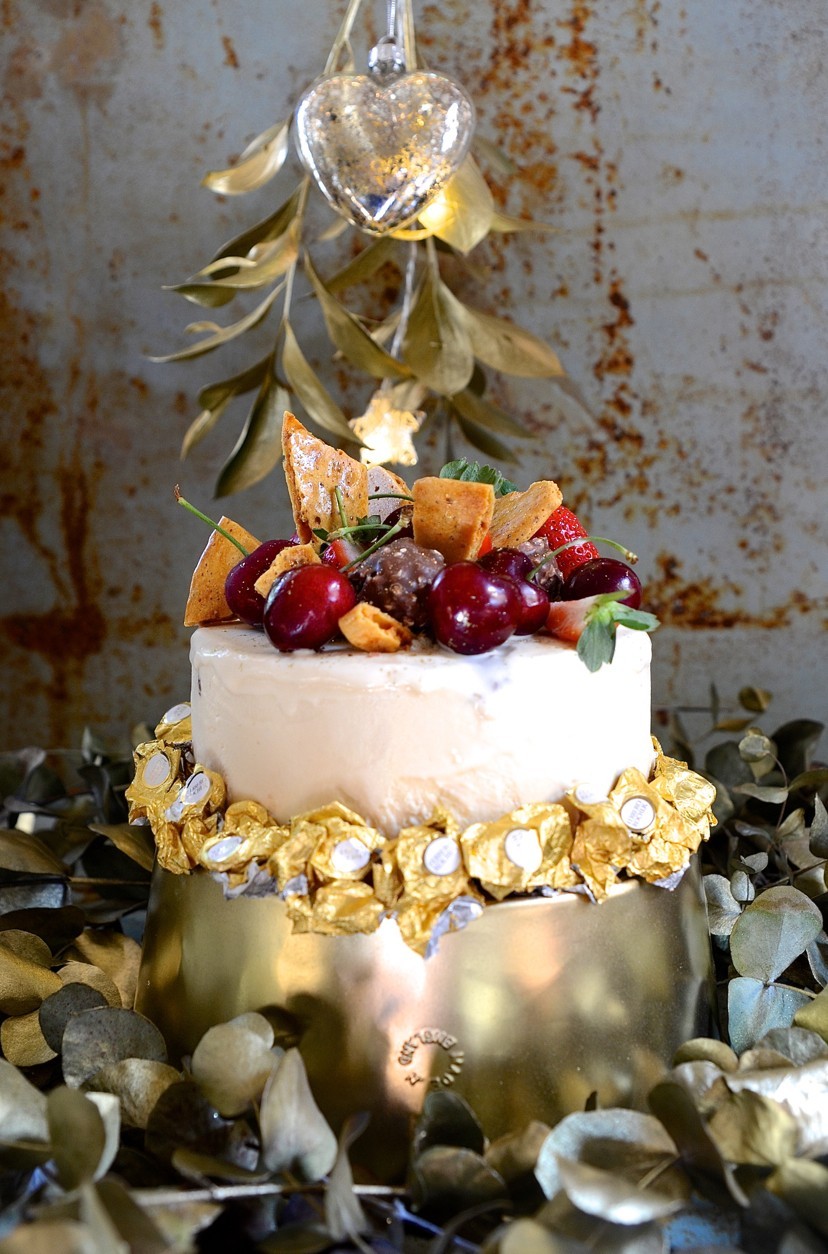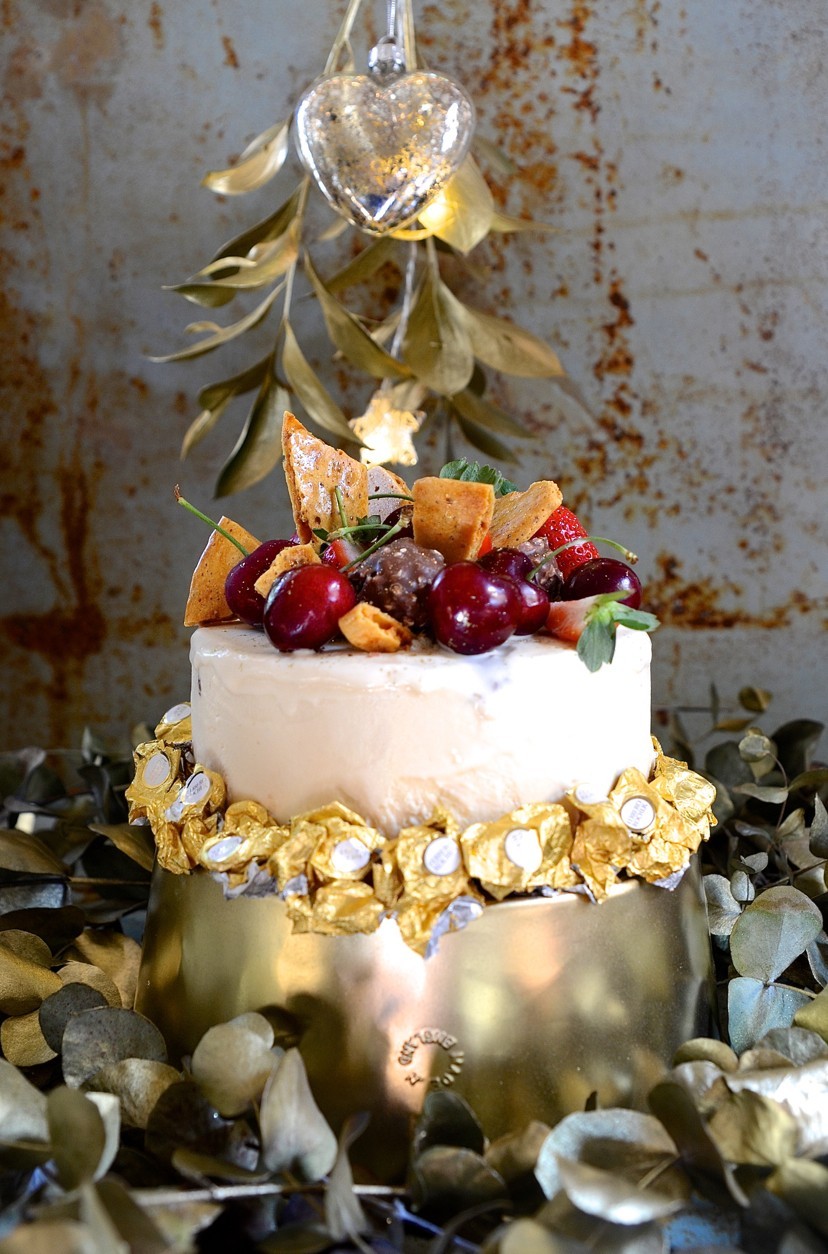 Gold is the new black this Christmas, so let's usher in this glam Ferroro Rocher ice cream cake with hazelnut liqueur. Luxuriously rich and smooth, studded with Ferrero Rocher chocolates, topped with honeycomb brittle and juicy summer berries.
Ironically, this ice cream recipe came about while I was preparing for my summer salads cooking classes. Yes, I'm aware that ice cream is not a salad, but there's a story here, as usual. Each December the proverbial party bus rolls into town and with it, ample opportunity for frivolous feasting. As the New year arrives, resolutions are set, thanks to the 'January mirror' casting its grim sneer. The local Virgin Actives becomes a frenzied hive of activity. Food choices become lean and mean as we commit to eating healthier and strive to reform our dietary lifestyles.
With this in mind, I started offering classes on healthful salads, in support of these new eating regimes. All round, the menu looked fresh, light and nutritionally sound . To balance things out a little, I thought a teeny tiny scoop of ice cream would sweeten the deal. So let me just say this – most of those who attended the cooking course made the ice cream several times before they even glanced at the salads! It seems that the 80/20 rule is still applicable – eat right for most of the time and for the other times, there is this!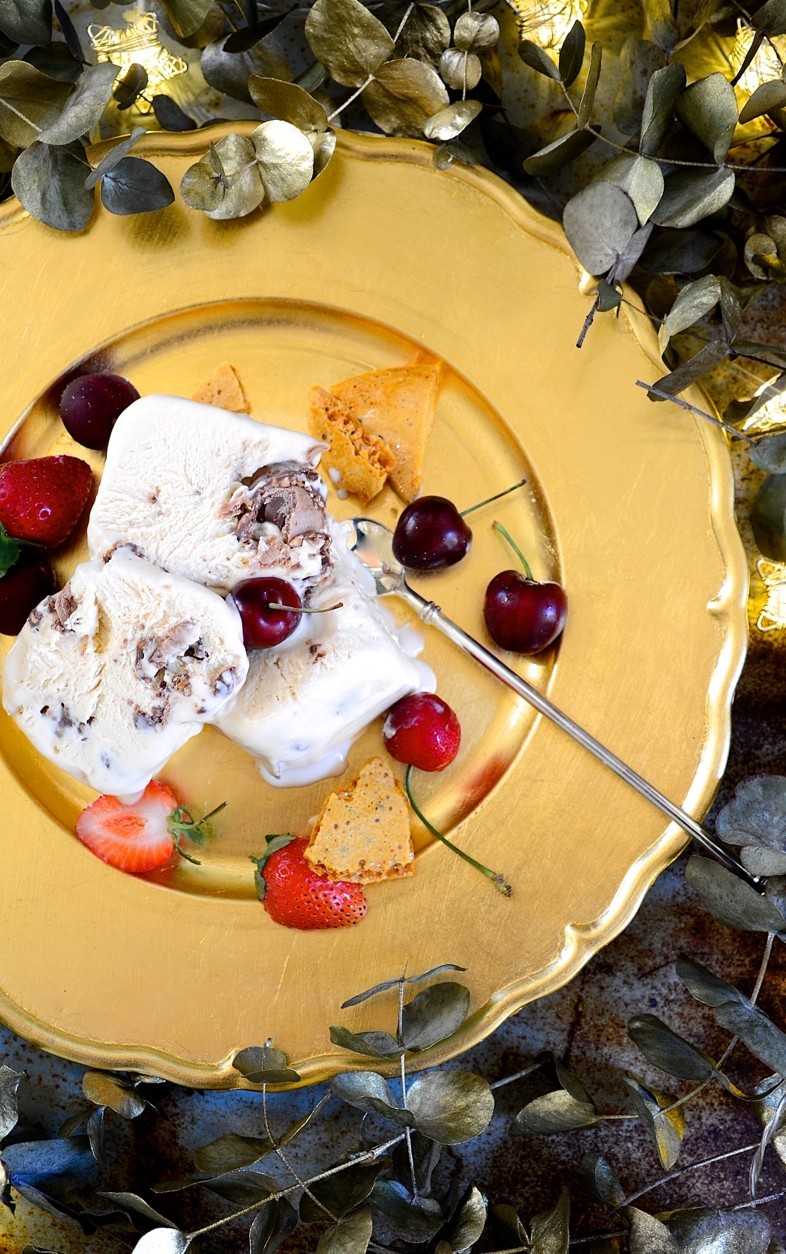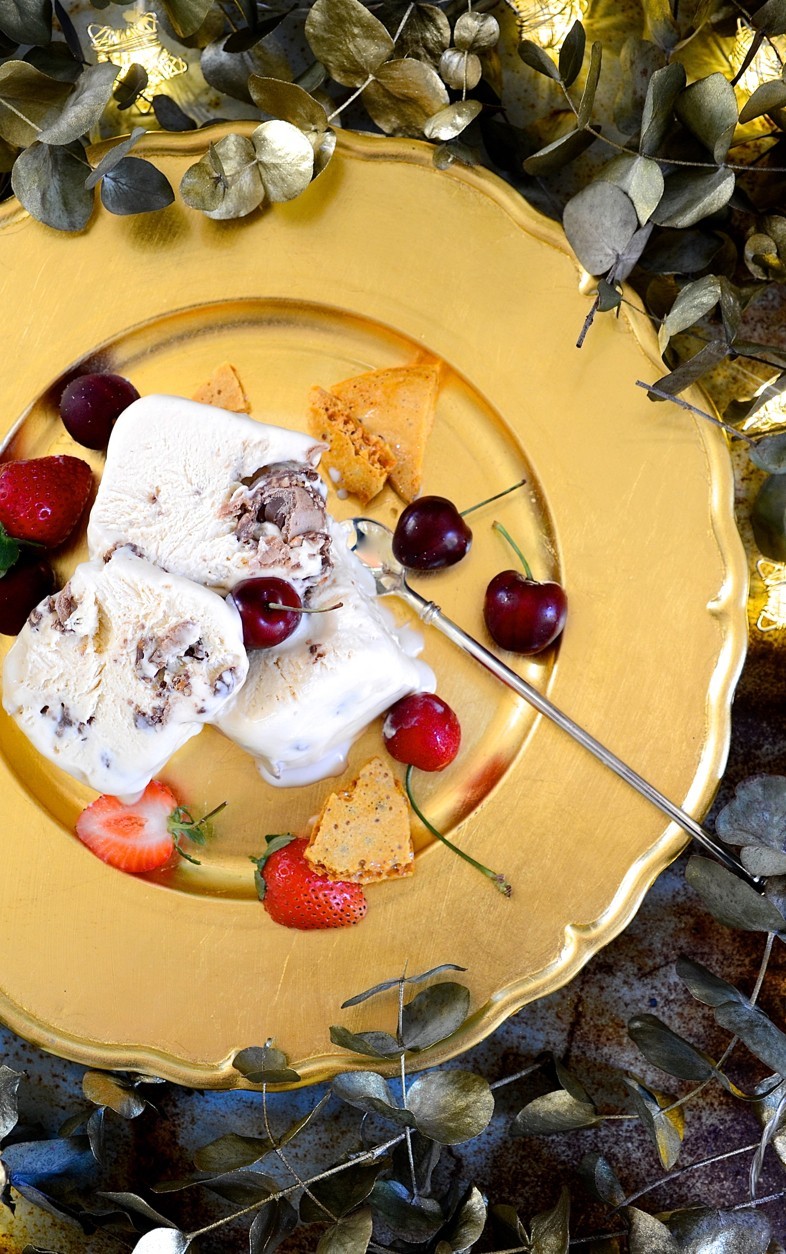 The ice cream is velvety-smooth and doesn't require any churning. It's one of the simplest ice cream I've made and also the most requested. If your Christmas menu is complicated and the to-do list lengthy, then this ice cream dessert is perfect. It can be made well in advance, leaving you extra time for other finicky dishes. For more cherry inspiration, this toasted almond and Amarena cherry ice cream will transport you to the streets of Rome and endless summer days.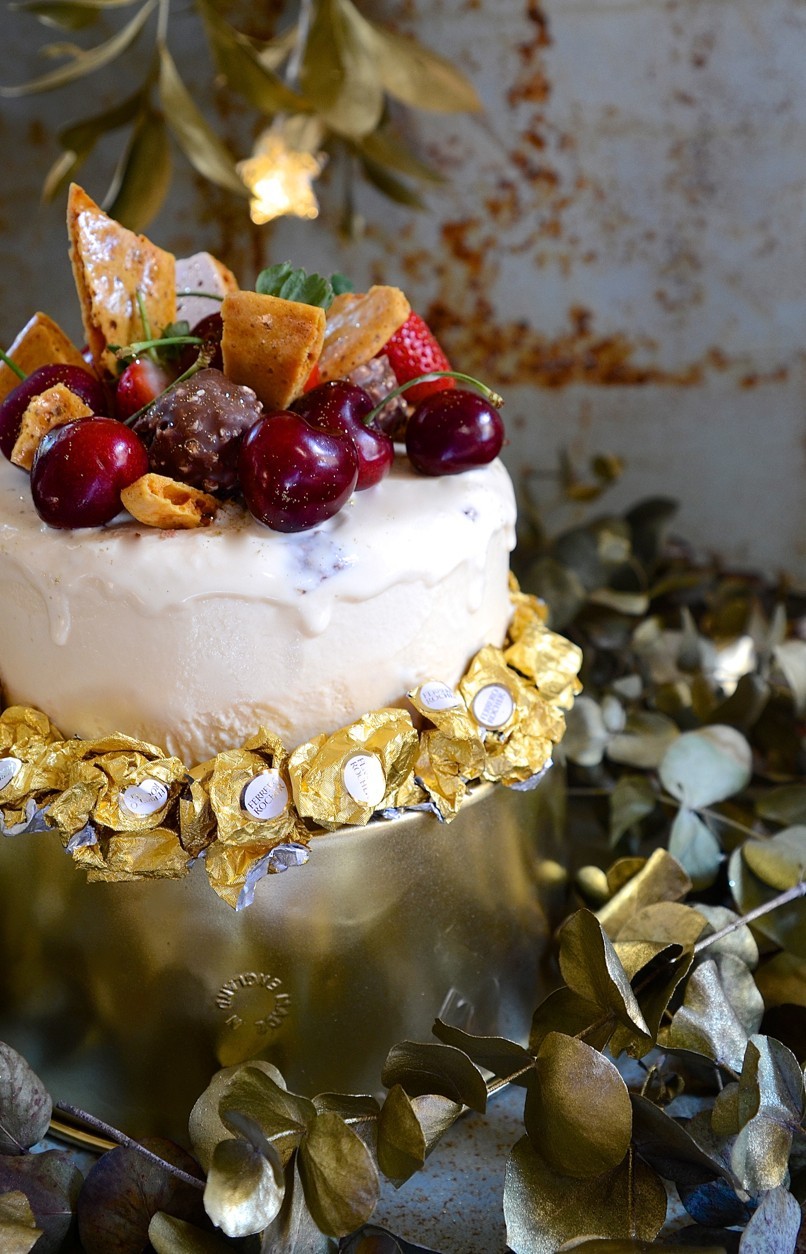 Ferrero Rocher ice cream cake with hazelnut liqueur
Serves 10
100g Nestlé caramel treat
180g condensed milk
1 teaspoon vanilla extract
500ml single cream
2-3 tablespoons hazelnut liqueur
10 Ferroro Rocher chocolates, halved
honeycomb, broken into shards
cherries and strawberries, to serve
Line a 15cm round cake tin with cling film. This will be easier if you first spray the tin with non-stick baking spray so that the cling sticks to the tin. Place the caramel, condensed milk and vanilla extract in the bowl of an electric mixer fitted with the balloon whisk attachment. Beat until the caramel and condensed milk are well combined. Add the cream to the bowl and whisk on high speed until the mixture is light and frothy. Pour in the liqueur and give it another quick whisk. Fold through the chocolates and pour into the prepared tin. Cover over with foil and freeze overnight.
Remove from the freezer and leave out on the counter for 5 minutes before un-moulding. Serve with fresh berries and honeycomb pieces for extra crunch.