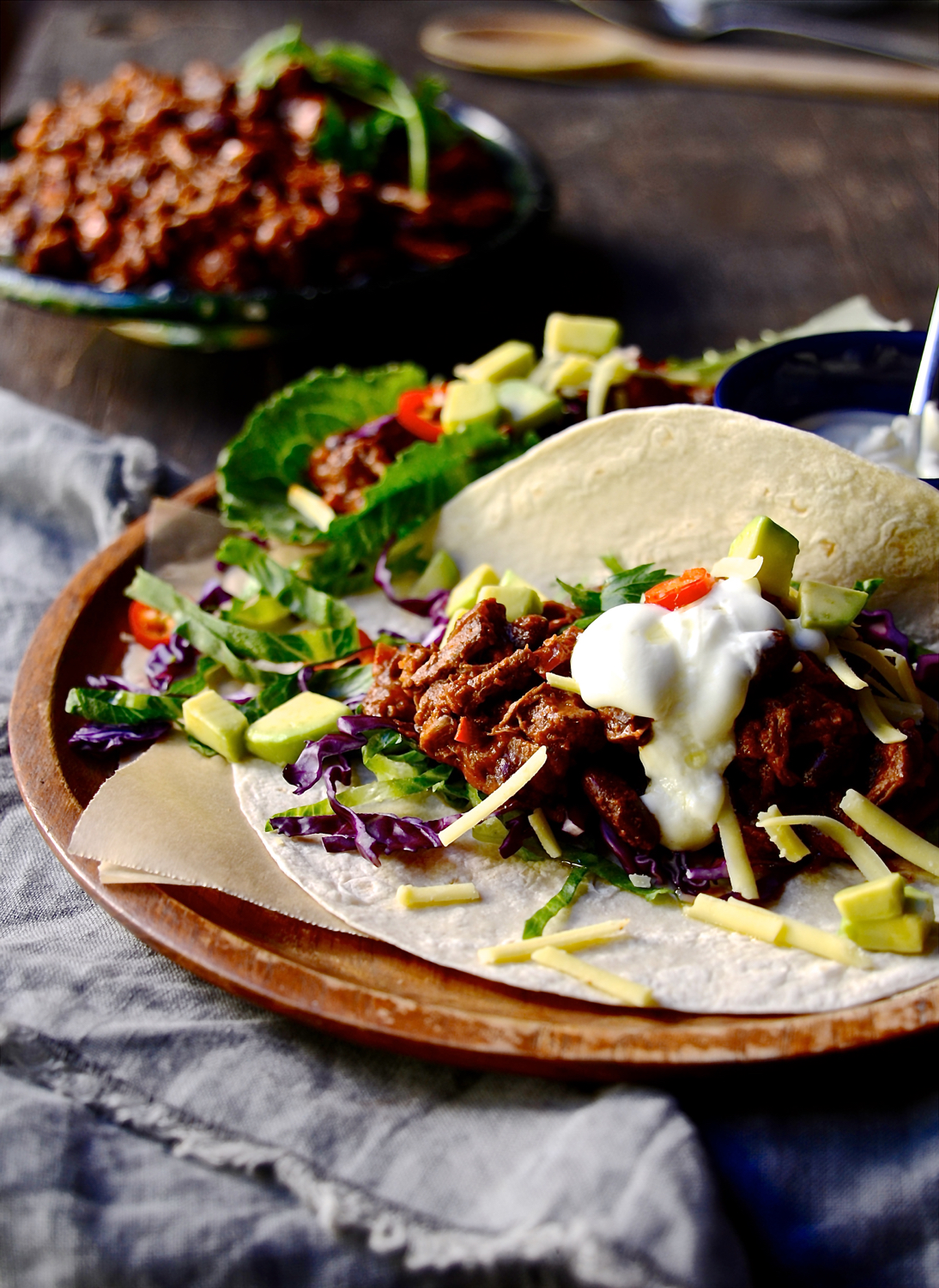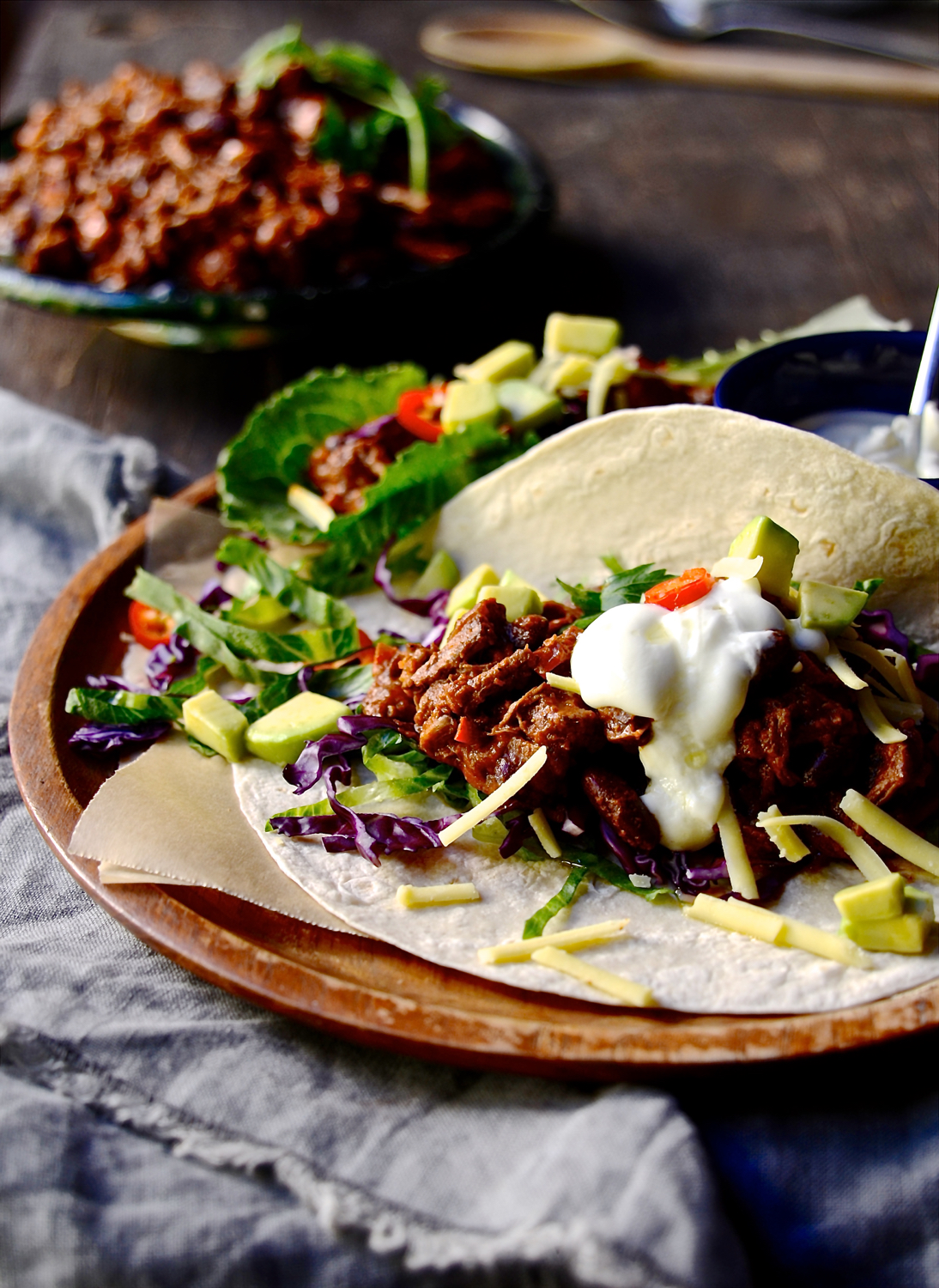 Chili con carne originates from the western frontier. Dating back to 1850 when dried beef, suet, chili and salt were pounded into beef bricks. These meaty building blocks, also known as trail food, were reconstituted in pots of boiling water. It has since evolved into the hugely popular Tex-Mex food culture. Claims as to the genuine bowl of red is cause for many a heated argument. How much chili is acceptable and do beans even deserve a place in the cauldron at all?
Also known as the official dish of Texas, this Texas red is fiery and potent, with beef mince, chili peppers and tomatoes being the key ingredients. Let's face it, anything coming out of Texas is BIG, but despite these intimidating claims, I feel confidant that my beef short rib chili is going to be bang-on good! Whether you like your chili mild or extra hot, there's no denying that a pot of smouldering chili is the best way to feed a crowd. The flavours are loud and bold. Nothing subtle about a large vat of chili. It's serious party food. Much like a good curry, chili tastes even better the day after. An overnight rest allows the flavours to get to know each other while simultaneously taking the stress out of last minute party prep.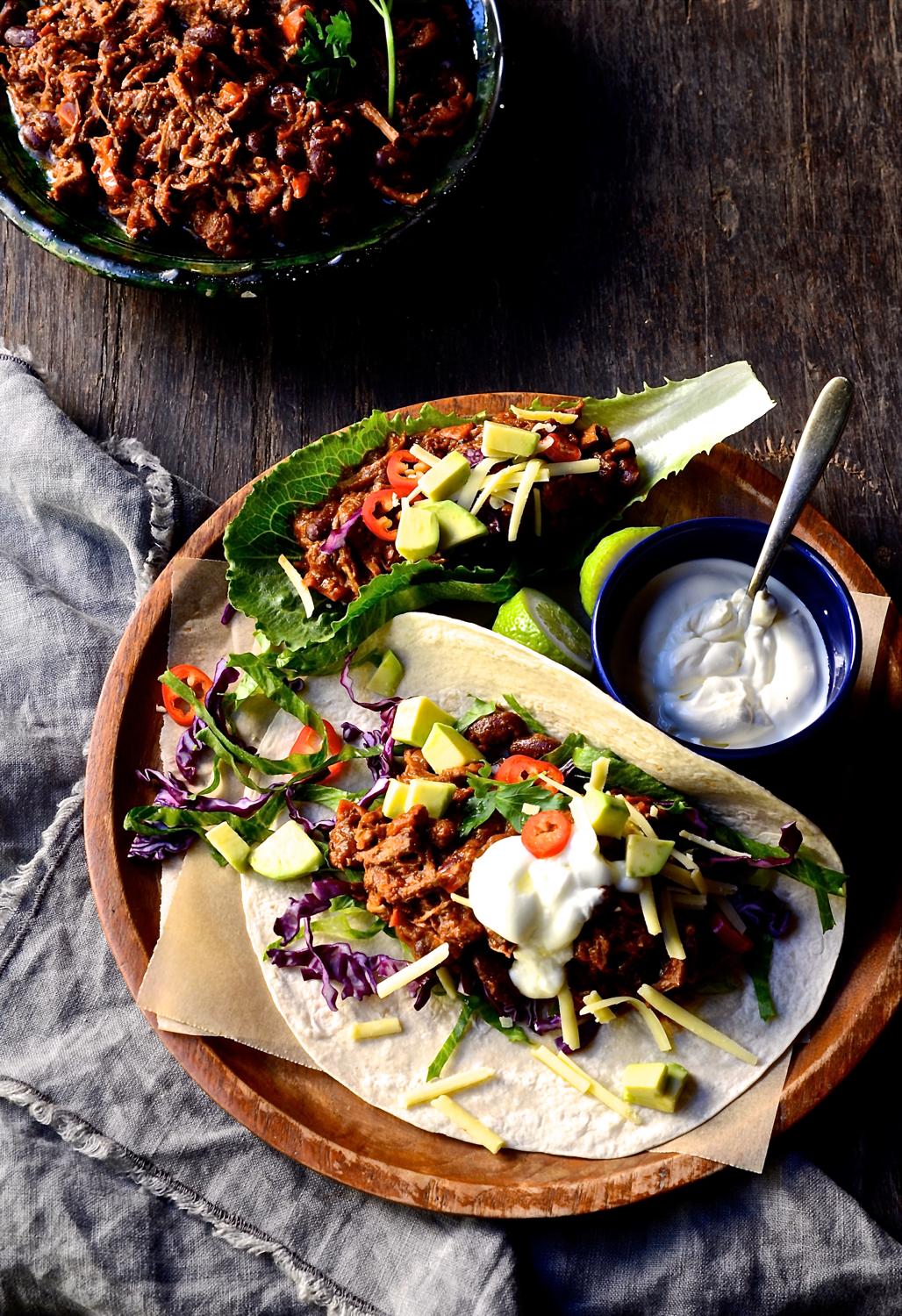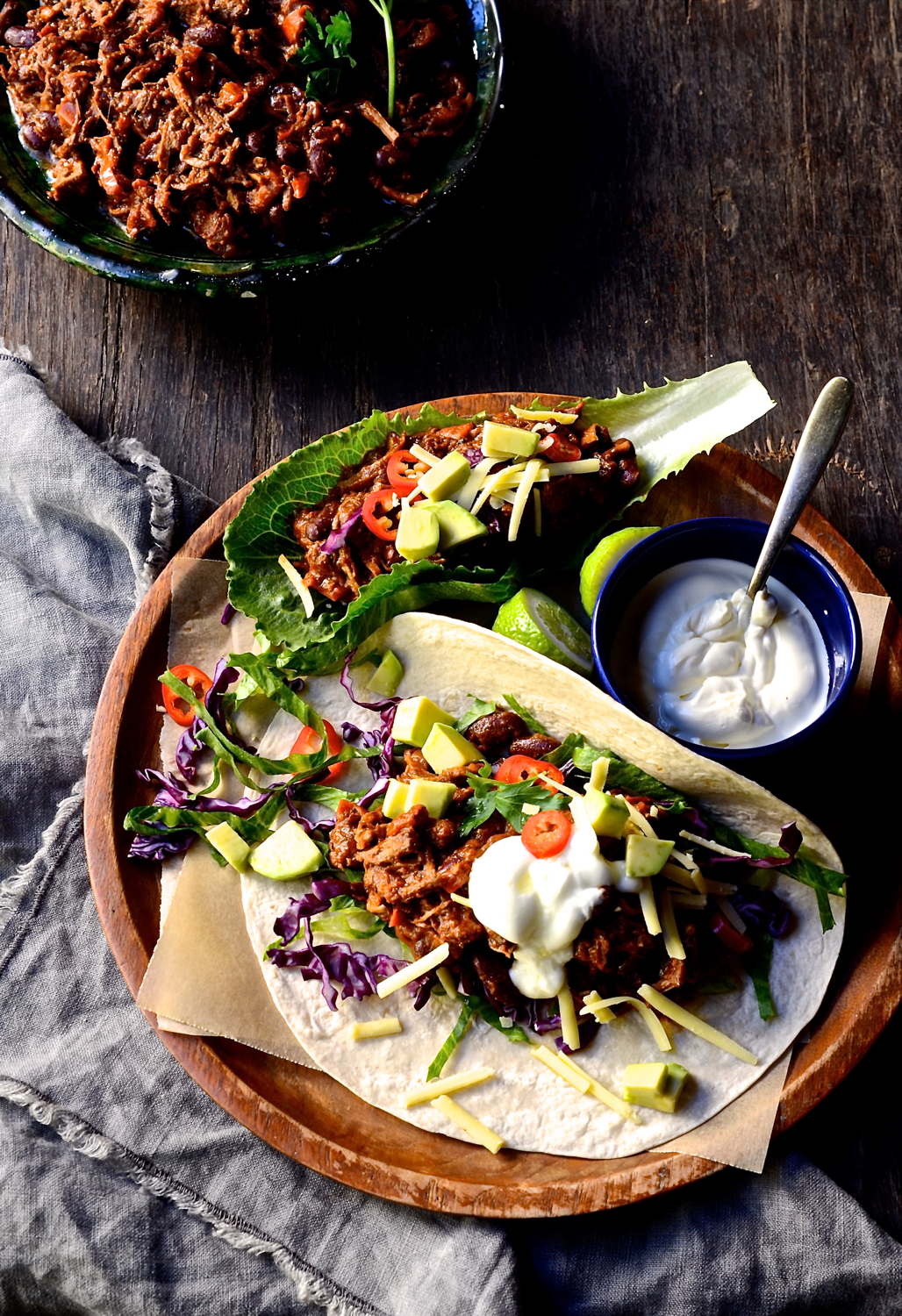 Beef mince is more traditional, I thought beef short rib would be a delicious alternative. Short rib requires long, slow cooking for melt in the mouth tender meat. There's great appeal in slow cooking, not the least of which is a gloriously rich meaty stew with intense flavour. Now let's lift the lid and see what's inside this pot. I'm loading it up here with red peppers, chili, earthy spices, cocoa, red kidney beans and Natura Sugars Dark Muscovado. This dark sugar is full-bodied and sticky with a rich molasses taste that balances the smoky heat of the chili perfectly. A good chili needs a savoury darkness so I add a heaping tablespoon of cocoa or 85% dark chocolate. Try it. The difference is distinctive.
Chili isn't fickle and partners with a host of complementary sides. Soft flour tortillas make for a happy landing place, piled high with all the trimmings. Make sure you have plenty guacamole, tomato salsa, strong grated cheddar, sour cream and warm cheesy cornbread. It's casually festive food for the masses. I can't wait…
Beef short rib chili con carne
olive oil for cooking
900g free-range beef short rib
1 red onion, finely diced
2 garlic cloves, minced
1 large red pepper, deseeded and diced
1-2 red chillies, deseeded and finely chopped, or with seeds if you prefer it hot
1 teaspoon of each, ground cumin, coriander
1 1/2 teaspoons smoked paprika
50g tomato paste
1 heaping tablespoon cocoa powder
1 tablespoon Natura Sugars Dark Muscovado
400g tin chopped tomatoes
250ml beef stock
550ml water
400g tin red kidney beans, rinsed and drained
salt and freshly ground black pepper
To serve with the chili
soft flour tortillas
a pot of sour cream
ready made guacamole or sliced avocado
lime or lemon wedges
tomato salsa
strong cheddar cheese, grated (optional)
Preheat the oven to 180º C. Heat 1 tablespoon olive oil in a deep-sided ovenproof pan. Season the beef generously with salt and pepper. Brown on both sides then remove from the pan and set aside.
To the same pan, add another drizzle of oil and sauté the onion until softened. Stir in the garlic, sweet peppers and chilli and cook for a further 2-3 minutes.
Add all the spices, tomato paste, cocoa powder, Natura Sugars Dark Muscovado and chopped tomatoes. Stir through to combine and season lightly with salt and pepper.
Pour in the beef stock and water. Return the short-rib to the pan, cover with a lid and cook in the preheated oven for 3 hours. Stir halfway through the cooking time, adding a little more water if necessary.
Remove the meat from the sauce, discarding the fat and bone. Shred the meat and add back into the sauce. Add the kidney beans and simmer on the stove-top for another 10 minutes to heat through.
Serve with the chilli con carne with the tortillas and all the trimmings.