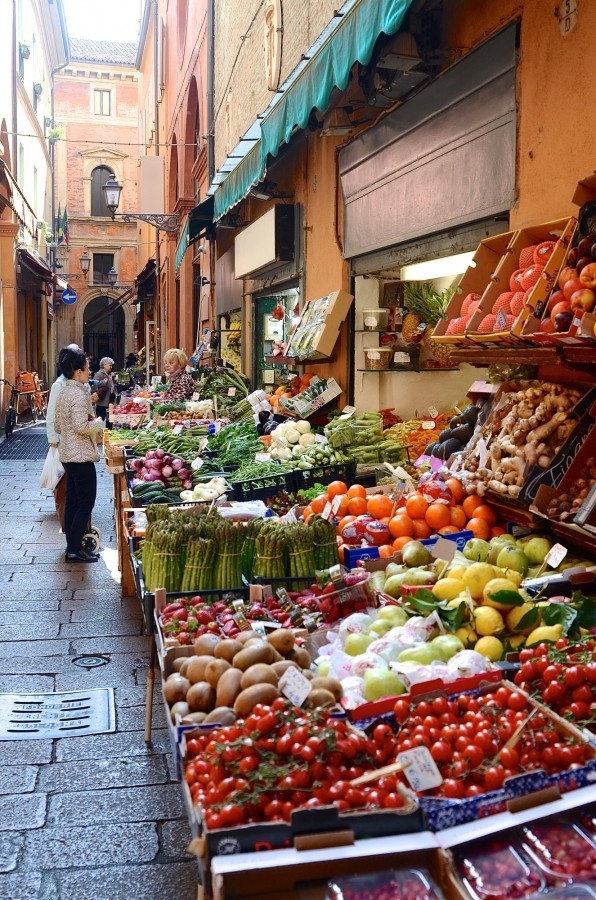 Bologna is ruggedly elegant and in the true sense of the word, convivial to the extreme. My first visit to this vibrant city was a complete surprise and I loved it, from the first plateful of ragu stuffed tortellini to the last lick of creamy gelato. Absolute food heaven! I think it's safe to say that if we'd stayed another day, I would've lapsed into a carb-coma. Wonderful! With the reputable title of being Italy's food capital, this was undoubtedly a highlight of my recent Italian adventure.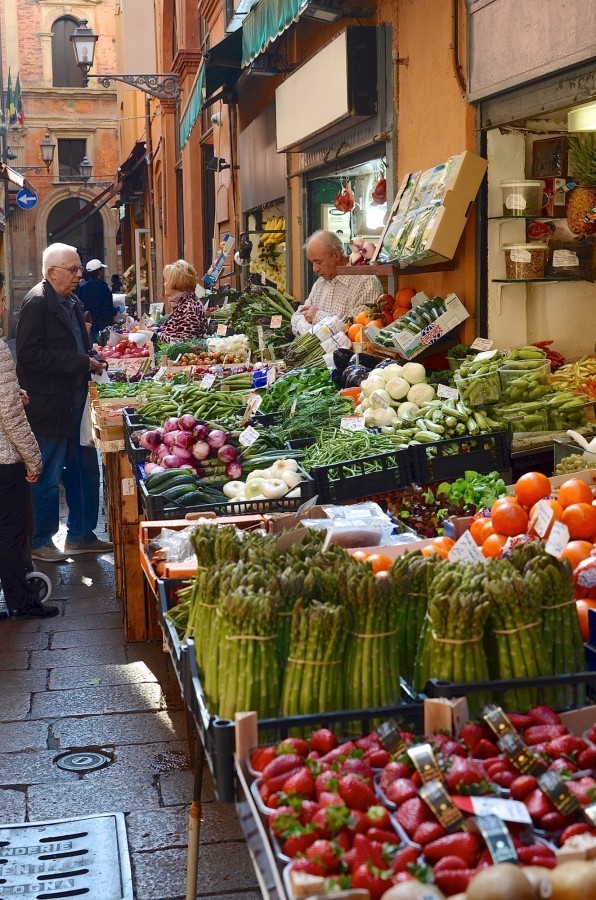 The Bolognese are as colourful and warm as the terracotta stained corridors that characterize this capital city of Northeastern Emilia-Romagna. There's an energy to Bologna that's tangible, from early morning as you step out onto the street until the late into the night. With over 40 kilometres of arched porticos, ancient architecture and Europe's oldest university, Bologna is a historical gem but equally renowned for its food. And if you're into pasta, this is the ticket.
To be honest, I've never really thought of visiting Bologna. Like most tourists, I previously circled the map around Florence, Venice or Rome. After seeing Rick Stein's recent episode of Long weekends, I was reassured that the trek to Bologna was indeed as special as I'd remembered. It instantly transported me back to evenings spent elbowed in between strangers, striking up easy conversations and revelling in the dolce vita. The air smelt of sweet charcuterie, freshly baked bread and cheerful glasses of red Lambrusco. By Rick's admission, he was too was delighted with the un-touristiness of it all. And perhaps this to me, was most appealing.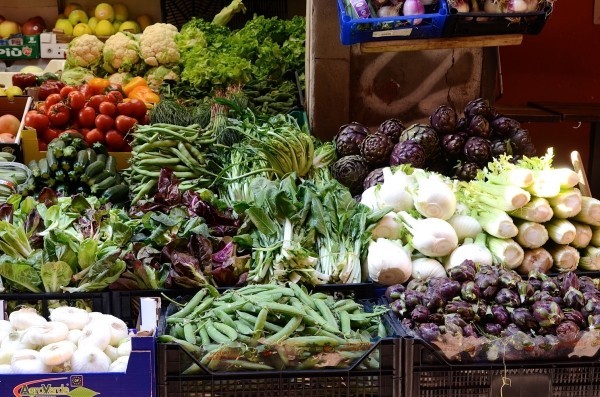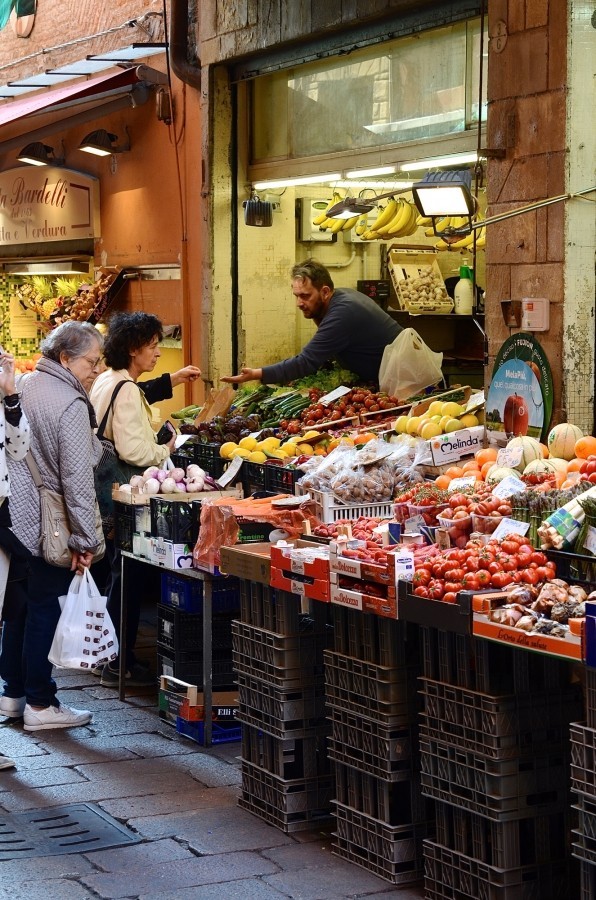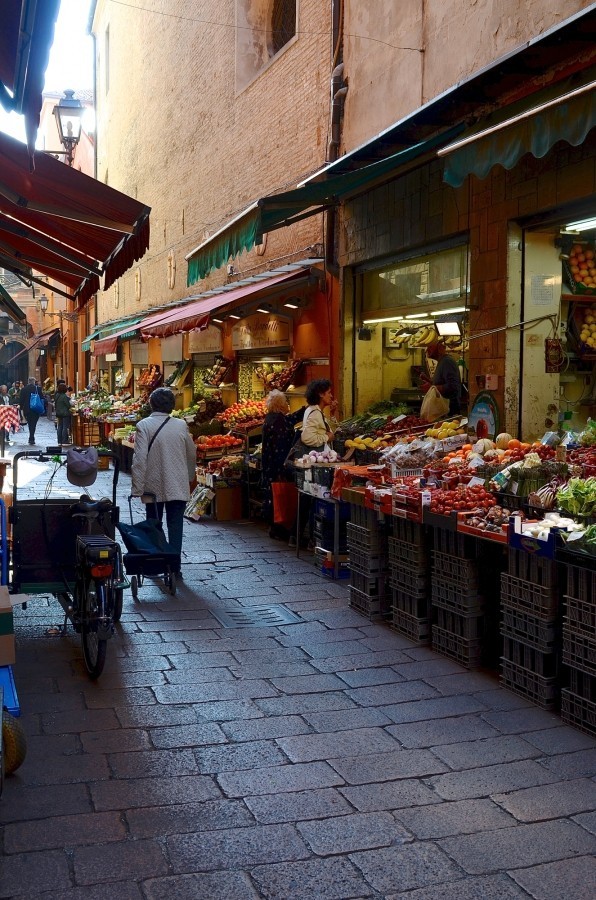 On recommendation of our hotel's front desk, a visit to Mercato di Mezzo is a must if you're into food markets. Formerly a commercial hub dating back to the Middle Ages, it's now lined with artisan shops and casual eateries spilling out onto the crowded streets. After a quick breakfast (ricotta custard pear cake) and double shot cappuccinos, I'm off, camera in hand and an extra bag to stuff full of things I'm sure I won't need. Brimming with kaleidoscopically colourful fruit and vegetables – artichokes, asparagus, tomatoes in every shape and colour, fennel and something new – trays of whole roasted onions.
Frustrated by my lack of a kitchen, I slip into a quaint Pasticceria and buy rounds of dark chocolate panforte and a dove shaped Colomba, the traditional sweet yeasted bread commonly sold at Easter time. It's feathery cake-bread texture flavoured with almonds and candied citrus and topped with sugary pearls. Melt in the mouth deliciousness.
This region is particularly famous known for its cured meats, Prosciutto di Parma and Mortadella. The region produces two other celebrated exports – Parmegiano Reggiano and authentic Balsamic vinegar of Modena. Also popular is the Ragu, a rich meat bolognese sauce. There's no shortage of pasta either. Trays of lasagna, like only your nonna can make and tortellini filled with every imaginable stuffing. The locals prefer their tortellini served in a brudo, a type of broth, but it's equally good tossed in tomato sugo with freshly grated parmesan. Again, the cheese…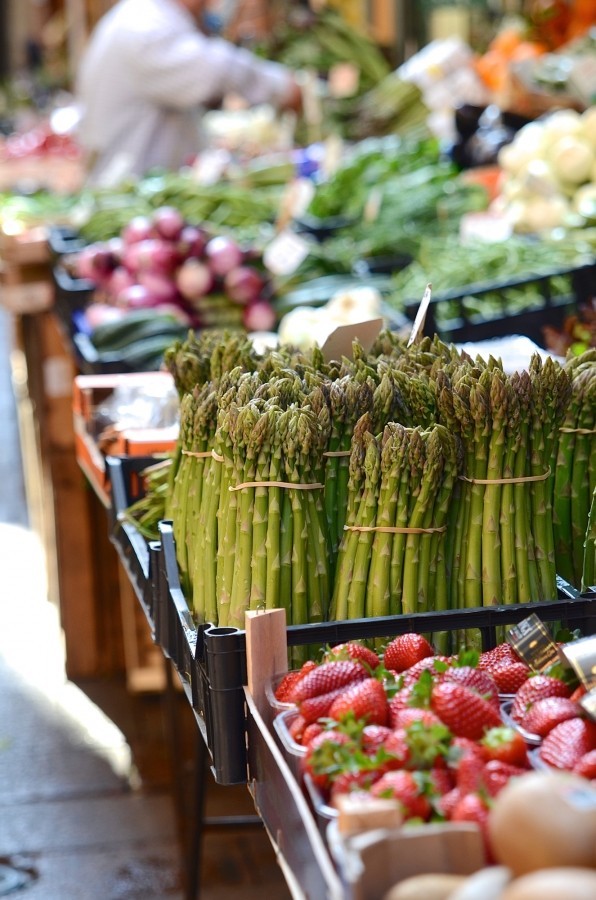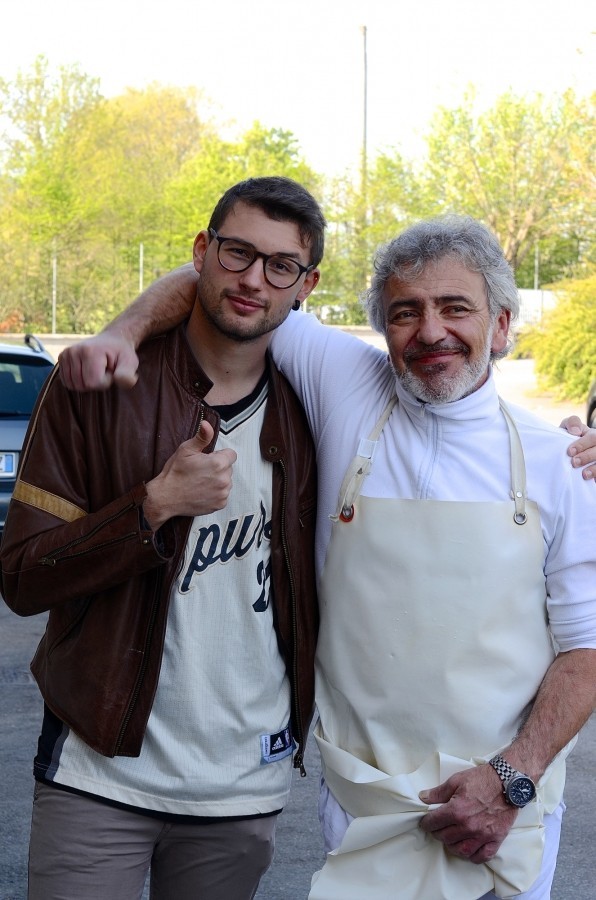 Meet Alessandro, our food guide for the day, interpreter and wildly enthusiastic gesticulator of all things Italian. Next to him is Master cheesemaker and owner of one of Italy's finest parmesan factories. I'm not usually one for organised trips, but this turned out to be one of the most fun days ever. You can read more about Italian Days Food Experiences Here.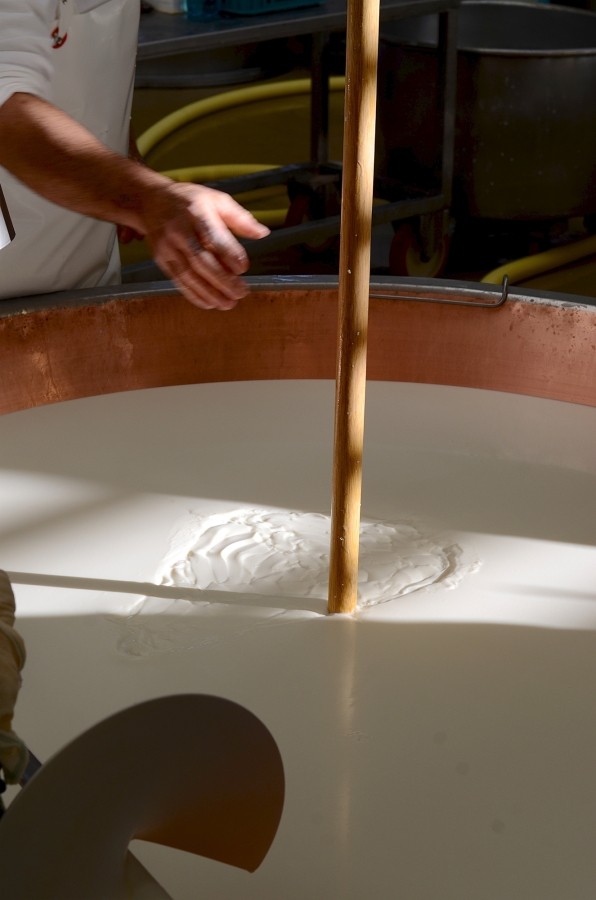 As Alessandro explains, the cows supplying milk for parmesan are milked twice a day, which in turn has to be delivered to the creamery within 2 hours of each milking. An overnight resting allows the cream to separate and rise to the surface. This cream is used to make full fat ricotta and butter. The remaining milk is then combined with the morning milk and poured into large copper vats. Natural whey and rennet is added, followed by a gentle heating process. Each 1000 litre vat yields 2 x 25kg wheels of parmesan.
Regulations set by the Consorzio del Formaggio Parmigiano Reggiano, requires thorough inspection of each and every wheel of cheese. If it doesn't meet with the requirements, there's no DOP stamp and your cheese automatically gets downgraded. At this stage the flavour is nutty, sweet and slightly crumbly. After a two year maturation period, the flavour deepens and the price increases. A fair deal, I think. We sampled the 1, 2 and 3 year variety. My personal preference is 2 years with a perfect balance of sweet, salt and granular texture. At 3 years, the flavour becomes slightly too intense and overly crystallised.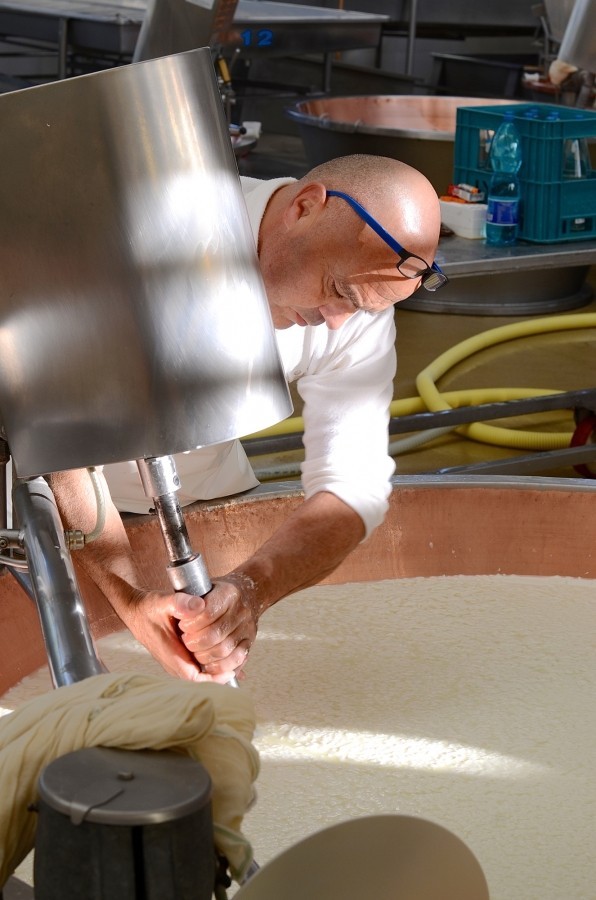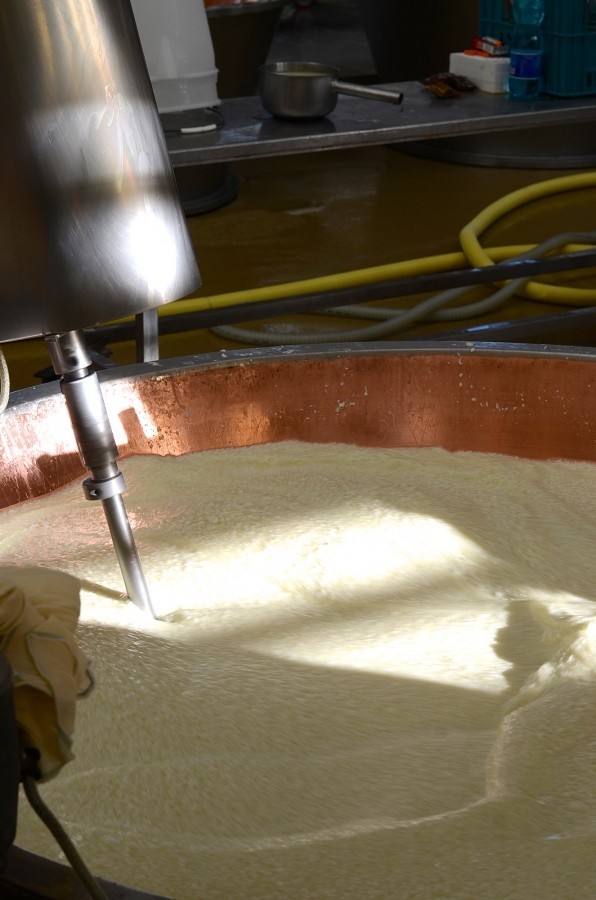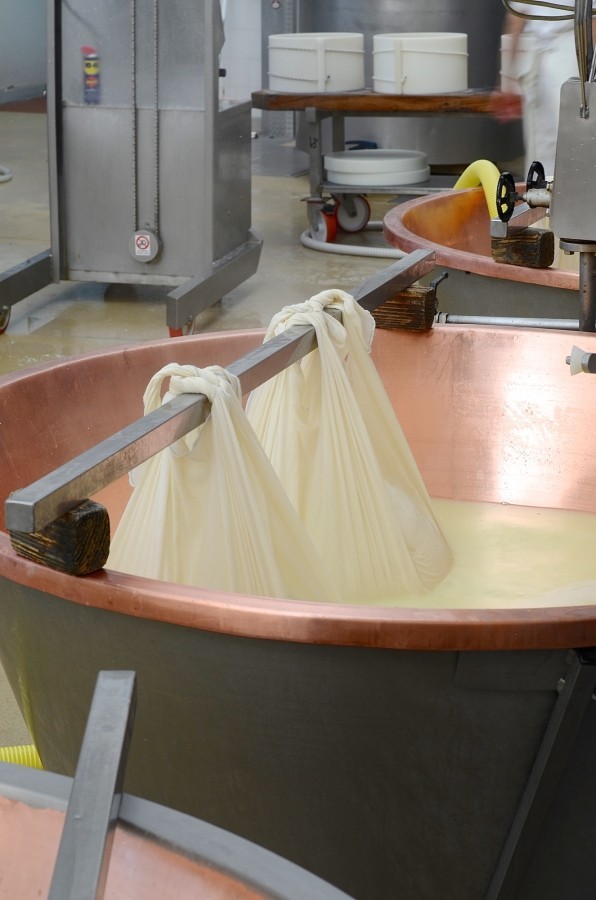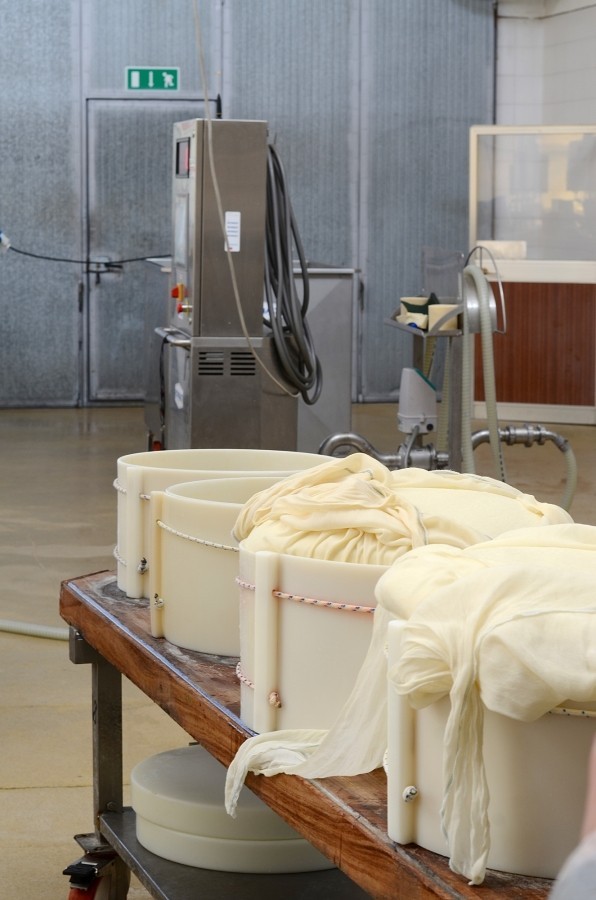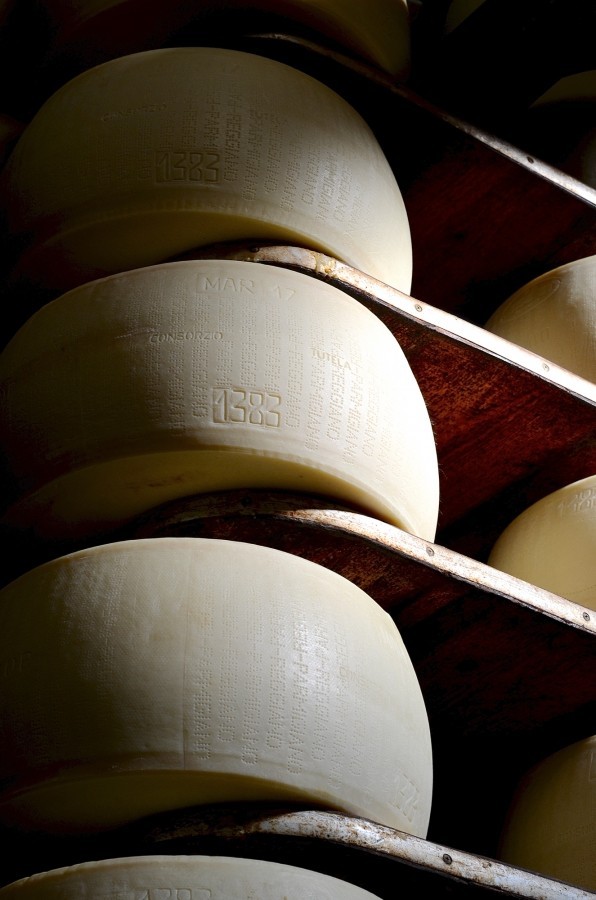 Standing in the cold-room, surrounded by racks of parmesan, I contemplated how to fit a wheel into my luggage. There's a reason we fly Emirates. It's called 46kg baggage allowance. My husband gave me 'the look' and so I settled for a more manageable 1 kg wedge. Afterward, we sat on the pavement, eating hunks of crumbly parmesan and fresh focaccia bread for breakfast. We washed it down with Lumbrussco in plastic cups. #howtobreakfastinitaly!
Also on the itinerary – Traditional Balsamic Vinegar of Modena and Prosciutto di Parma. The balsamic vinegar tour was really special with tastings and several exquisite caramel-coloured vinegars added to the shopping bag. A word of caution. If the sight of 200 000 hind-legs of pork is not something that sits well with you, the prosciutto factory might be a little overwhelming. Finally, we headed off to a gourmet lunch that spanned several hours, way too many courses to recount and endless glasses of the best local wines. It ended with icy Limoncello's. Needless to say, the ride back into town was a lot quieter than the table talk at lunch.
Bologna, I'm so smitten. We'll be back…..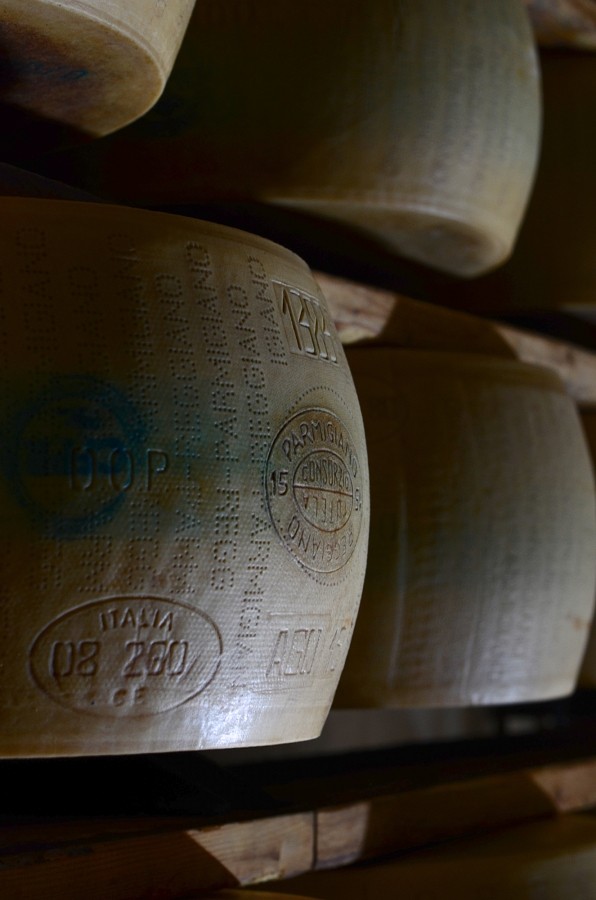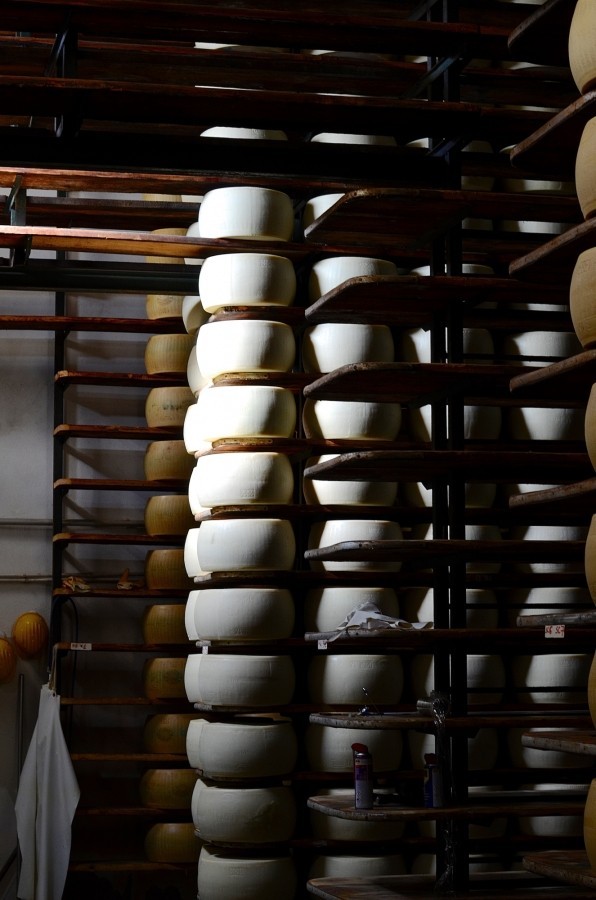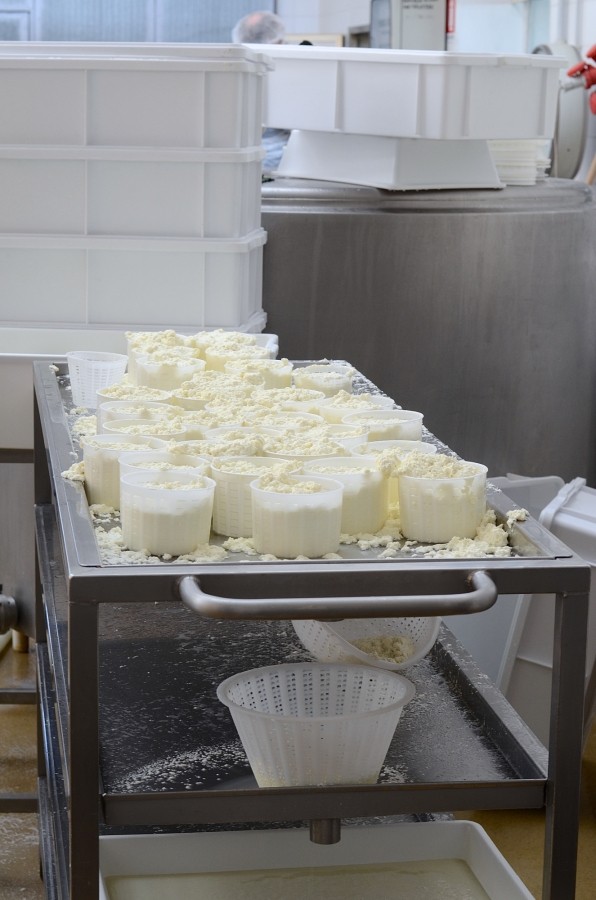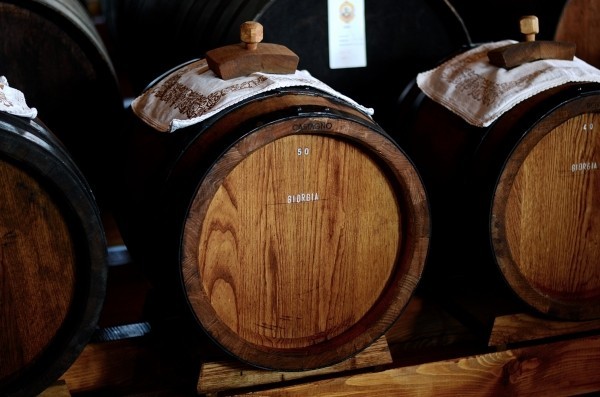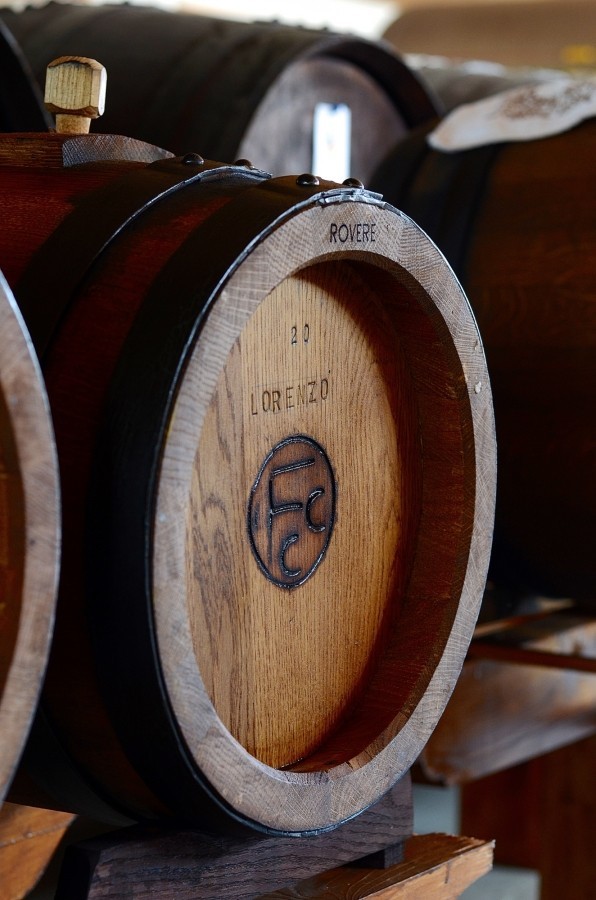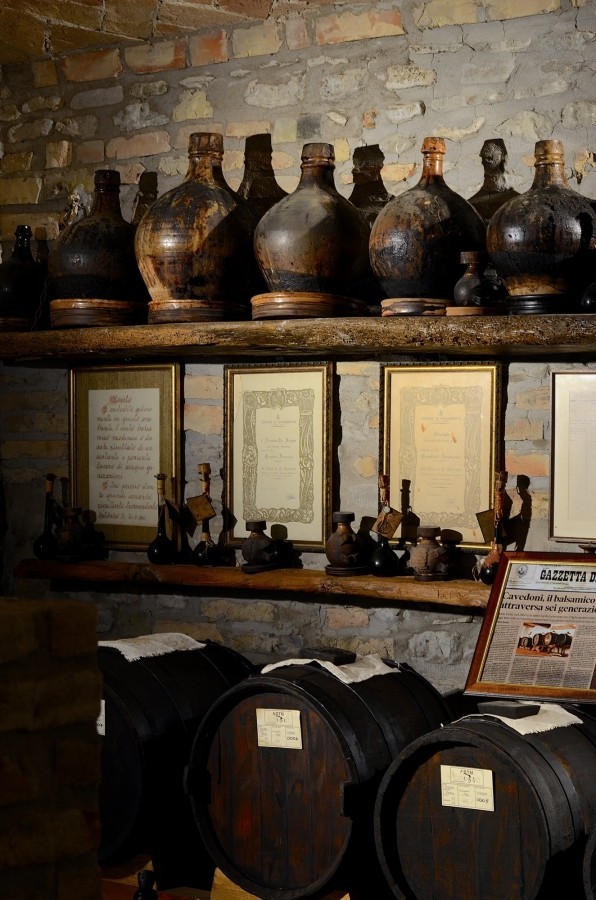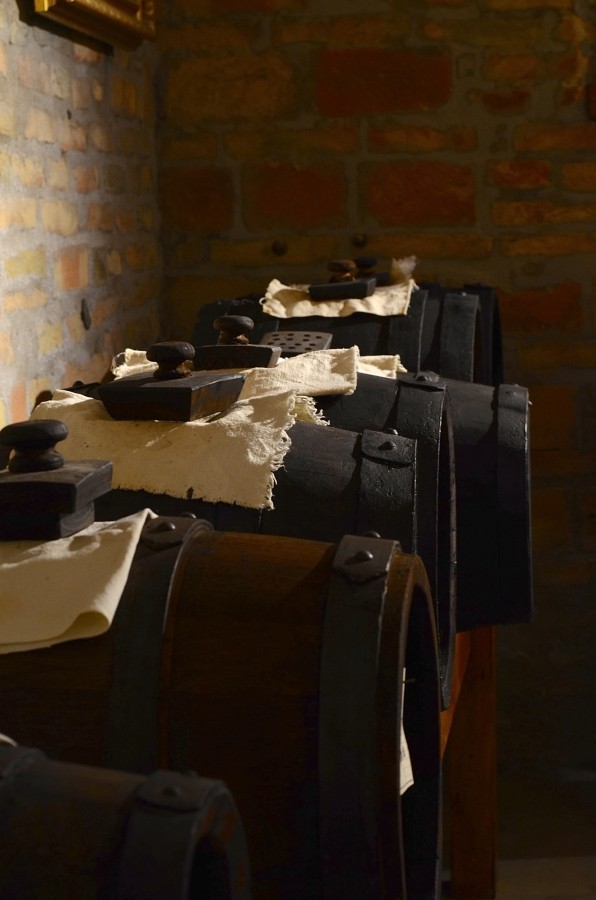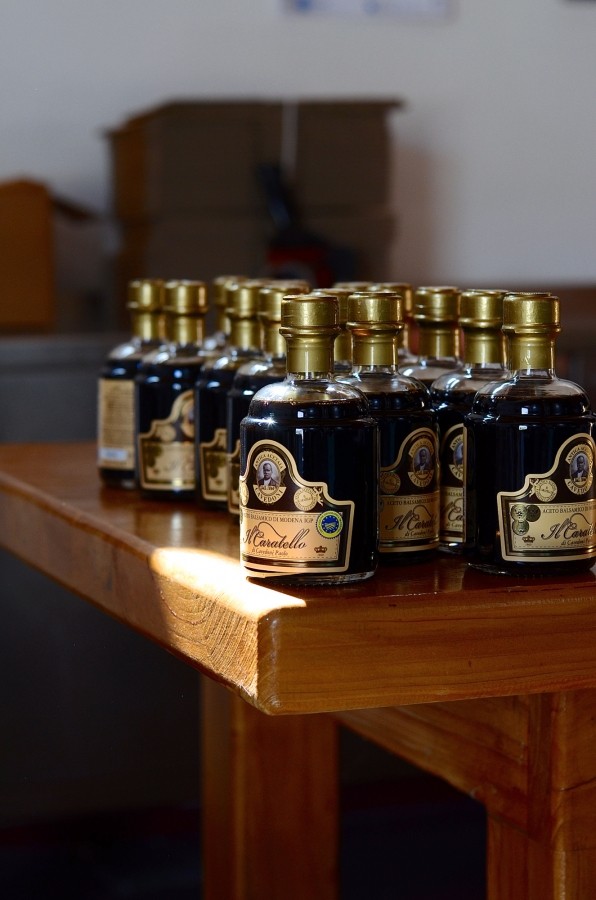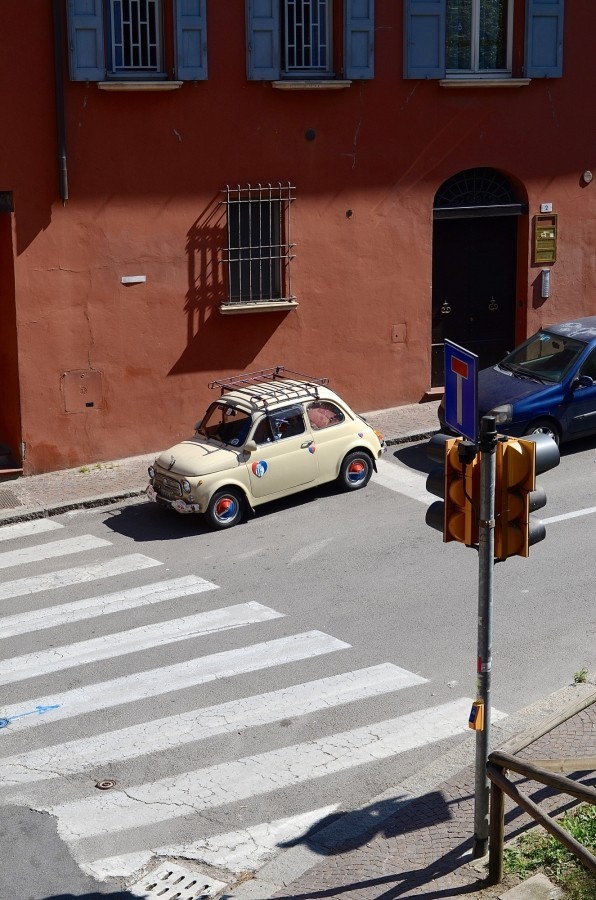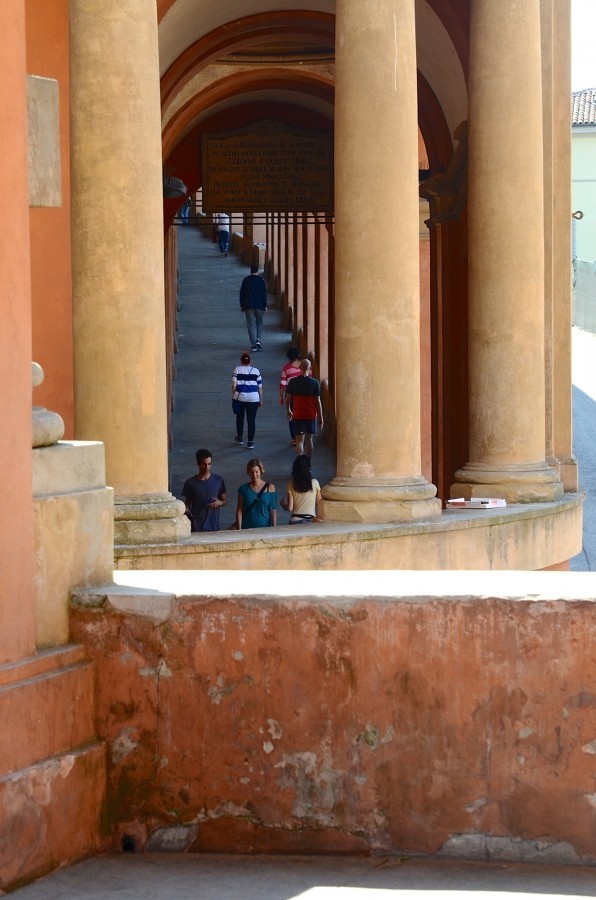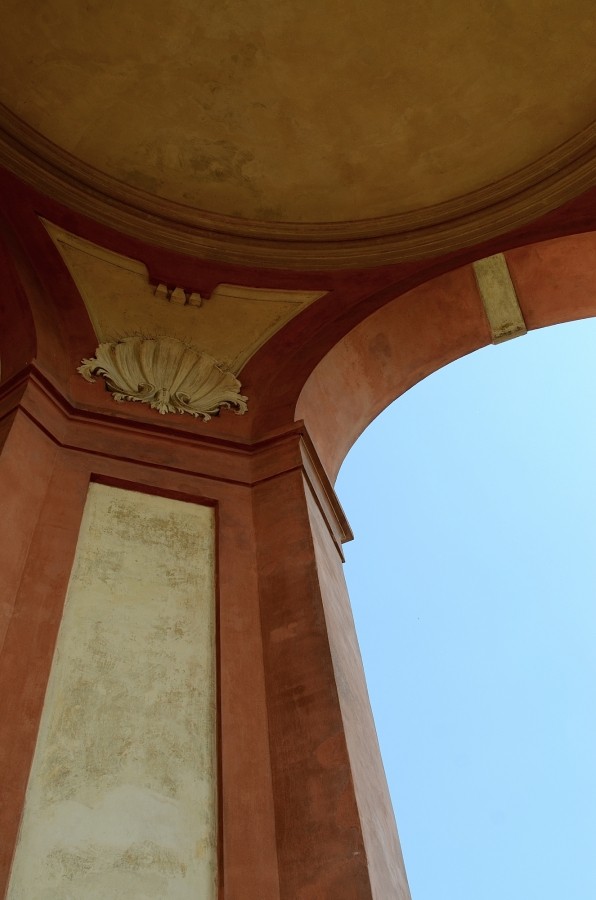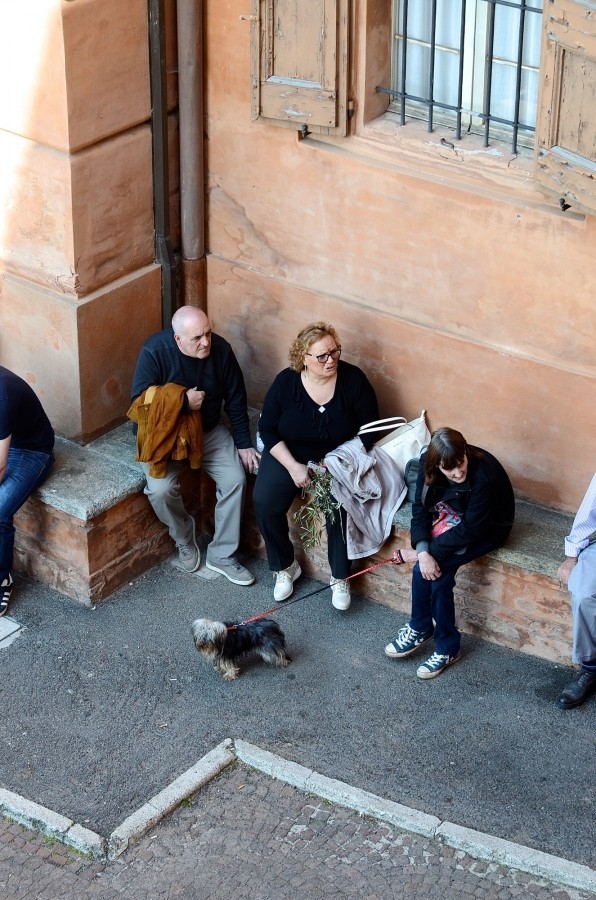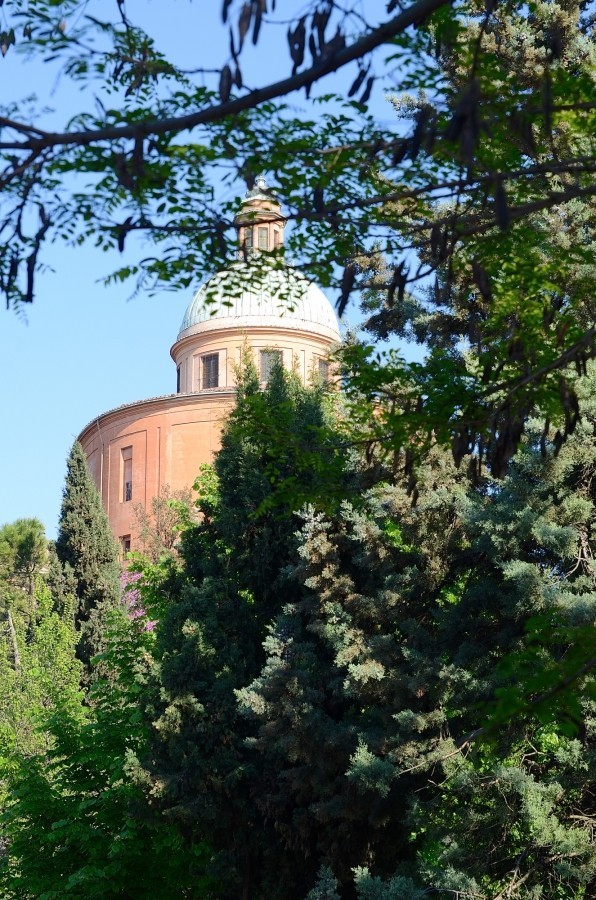 Adventures in Food – Bologna