When your perfect weekend away involves farm to table feasts, magical gardens and secluded vitality pools tucked away behind bamboo hedges, chances are, you're at Babylonstoren. Considered one of the most popular tourist destinations in the Cape, the hay-filled signage at the entrance points at the plant-centred philosophy. This past weekend, I spent two blissful days exploring the vast grounds that make up the 200-hectare property. A huge thank you to First Choice who made this weekend possible. A weekend at Babylonstoren was 1st prize in their Velvet Dessert competition. I baked this Chocolate mousse cake and got to travel!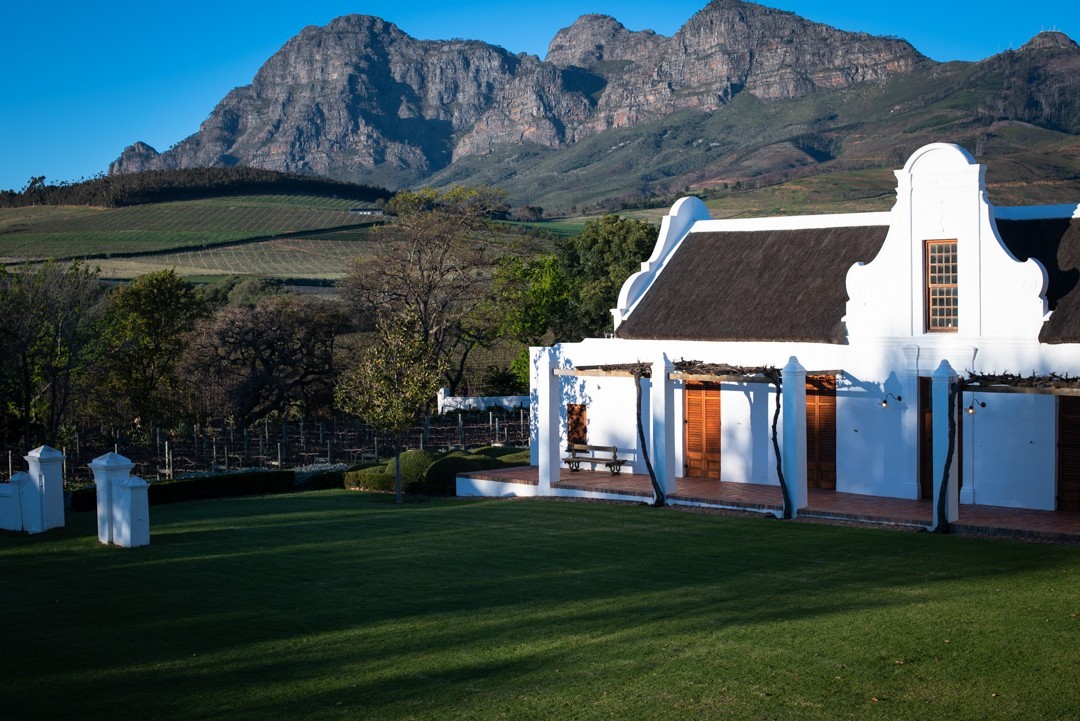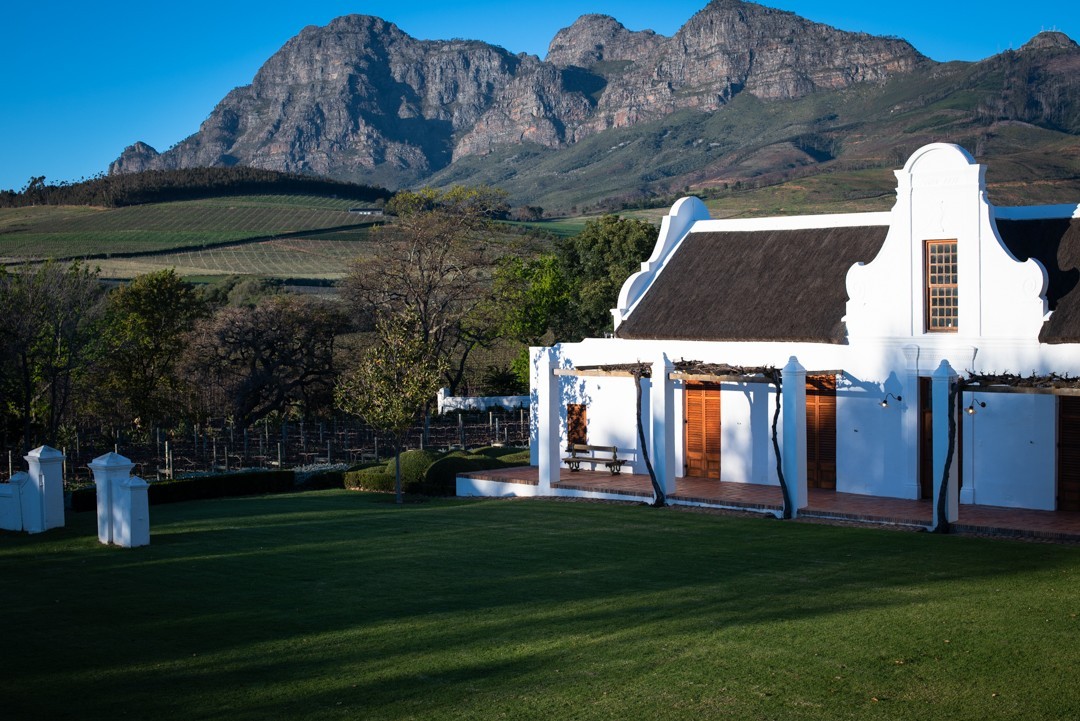 We've visited Babylonstoren many times before, mostly in summer, but finally had the opportunity to spend the weekend. As it turned out, the Cape was sheathed in winter's grip. Instead of dulling our stay, we cosied-up in the greenhouse and pretended we didn't have a care in the world, other than deciding between red or white?
The Gardens
Although the flamboyance of summer was still in the making, spring's pastel shades made a plucky showing, doing their best to brighten the grey. Clusters of pale pink and white buds hinted at bountiful crops to come. When ripened, the best fruits are reserved for the table, while the remainder are turned into delectable jams, chutneys and cordials.
Breakfast at Babel Restaurant
Breakfast at Babel is a colourful affair, punctuated with texture and wholesomeness. The harvest table leaves you marvelling that seasonal eating is in fact, a liberating joy. The food sang of untampered colour and honest flavour. Out the corner of my eye, I watch my husband heaping salty prosciutto ribbons onto his plate and gingerly sliding some biltong on, too. I raise my eyebrows, he winks at me and adds a couple more slices. At the far end of the table, I spot a honeycomb brick. Gold drippings seep slowly down, pooling into a plate below. I ladle homemade yoghurt into my bowl, gloop over the amber nectar, along with a handful of famous house granola. Heavenly!
Following the hot course of poached eggs and trout, we sample sticky preserves. I smear a spoonful of quince jam onto a corner of bread, press a wedge of cheese on top and hope no one's watching. Awkwardly, I fit it into one mouthful. I glance over at Darren and he grins at my smug contentment.
We spend our days flitting between the vineyards and orchards, cycling, him fishing, me taking pictures and browsing through the farm shop. Running my hands over the roughly textured linens, I try justify the need for more tabling. With impossibly thin glass vessels, a bag of blood oranges and hot cinnamon rolls, I leave before the linen issue gets the better of me.
The Farm shop and Deli
Saturday evening we head to Babel restaurant for our three course dinner, with wine pairings. The food is excellent, as is the warm hospitality of those who choose to call this, their place of work. From the many casual conversations I share with the staff, it's clear that pride and passion are a well-worn uniform at Babylonstoren. And we loved every moment. There's so much more to share, but perhaps it's better you swing past when next you're in the area. PS The chocolate fondant with espresso cream is exquisitely wicked!
Thank you First Choice, who made this weekend possible. A weekend at Babylonstoren was 1st prize in their Velvet Dessert competition. I baked a cake and got to travel. With much appreciation. D
For more food and travel adventures, HERE'S a taste of France to feed that wanderlust.