Spanish Roast chicken and vegetable tray bake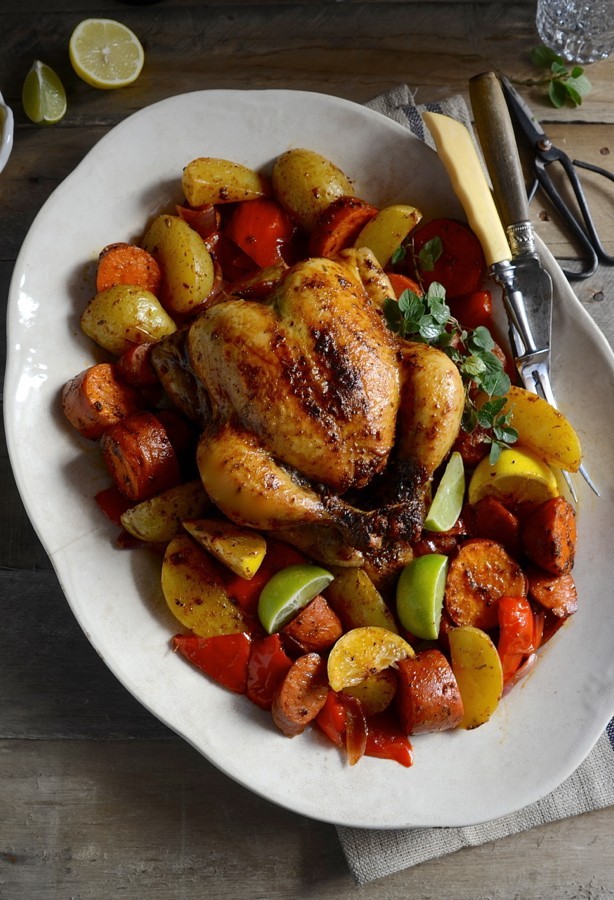 If you're short of time but still looking for a mouthwatering All-in-one oven roast, here's my suggestion – Spanish Roast Chicken with spicy chorizo sausages, potatoes and vegetables. This succulent roast chicken is surprisingly simple to prepare for a Midweek supper treat, yet impressive enough for Sunday Lunch or relaxed dinner party  gatherings. If you're more inclined to spend time unwinding with your feet up than doing hard time in the kitchen, then this effortless All-in-one roast is a must.
This recipe was developed especially for Food 24 and can be found on their super-comprehensive site. The team does a sterling job of showcasing what's happening in our local South African food community, including recipes, best restaurants, foodie markets and fabulous local wines. Click here to get the recipe for my Spanish Roast Chicken and Vegetable Bake.