They're not only good for breakfast, lunch and dinner but loved for their versatility in both savoury and sweet dishes. Yes, we're all about eggs today. If you have eggs in the fridge, a quick and nutritious meal is not far off. On the table we have this roast butternut and blue cheese frittata with caramel dipped cherry tomatoes. Whether you call it a frittata, tortilla or crustless quiche, it's one superbly good vegetarian dish. It's sure to keep both veggie lovers and meat eaters clamouring for more.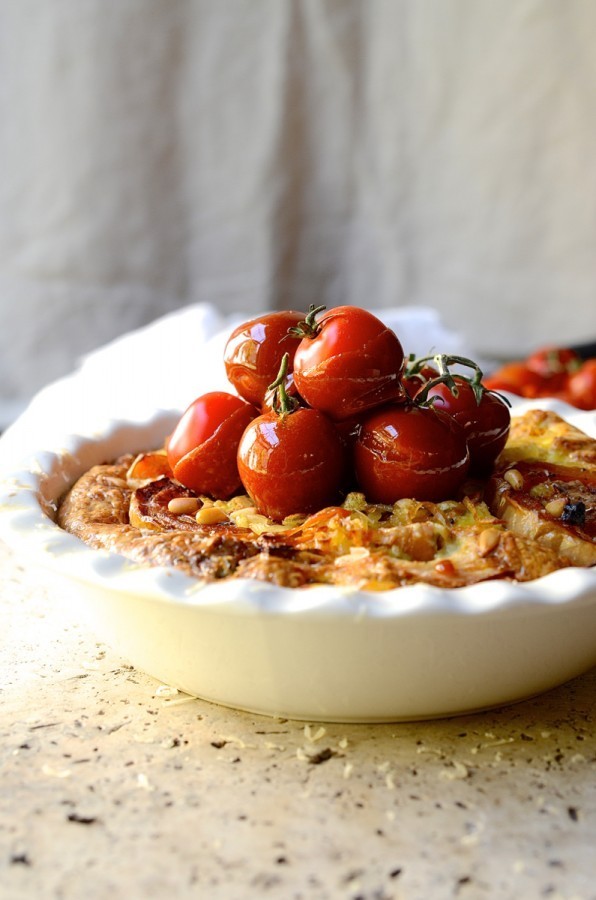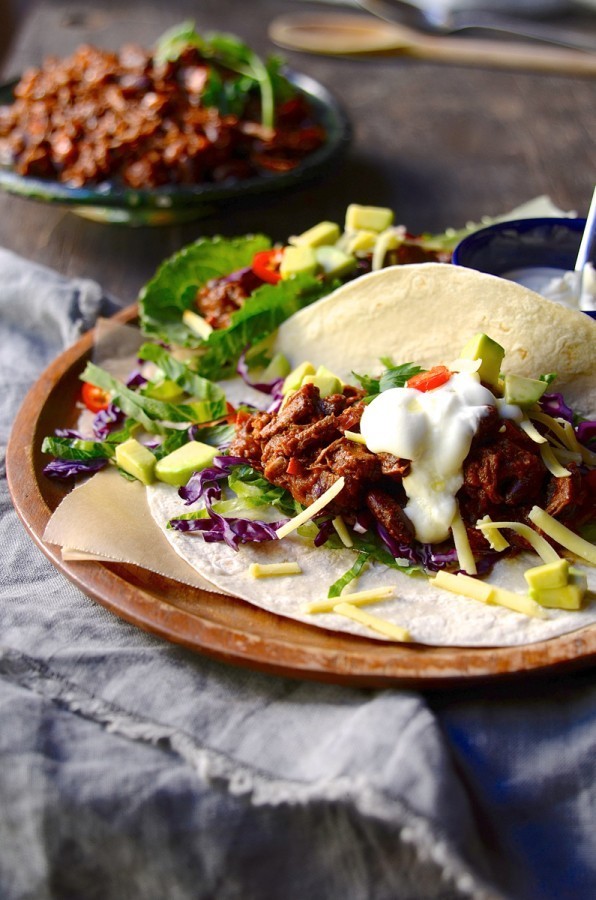 In the early 90's I was a devout vegetarian. It did however come with its own set of challenges. Eating out seemed more of a punishment than a pleasure. I'm sure some of you might still recall the vegetarian options on restaurant menus. It went something like this. Baked potato with sour cream, sweet mulched pumpkin and creamed spinach. That's it. Take it or leave it. Hosting dinner parties weren't any easier. As a newly-married novice cook, my kitchen skills were somewhat limited. My regular speciality of roast butternut with almonds left dinner guests bewildered and confused, not to mention starving! Vegetables have since been elevated to rock star status with the help of food visionaries like Yotam Ottolenghi and Hugh-Fearnley-Whittingstall of River Cottage fame.
As we become more aware of the health benefits of eating whole and plant-based foods, there's a strong move toward organic and meat-free dishes. While this might fill some South African red meat fans with dread, I can assure you that once you start experimenting with vegetables, the results will soon convert you into ardent supporters.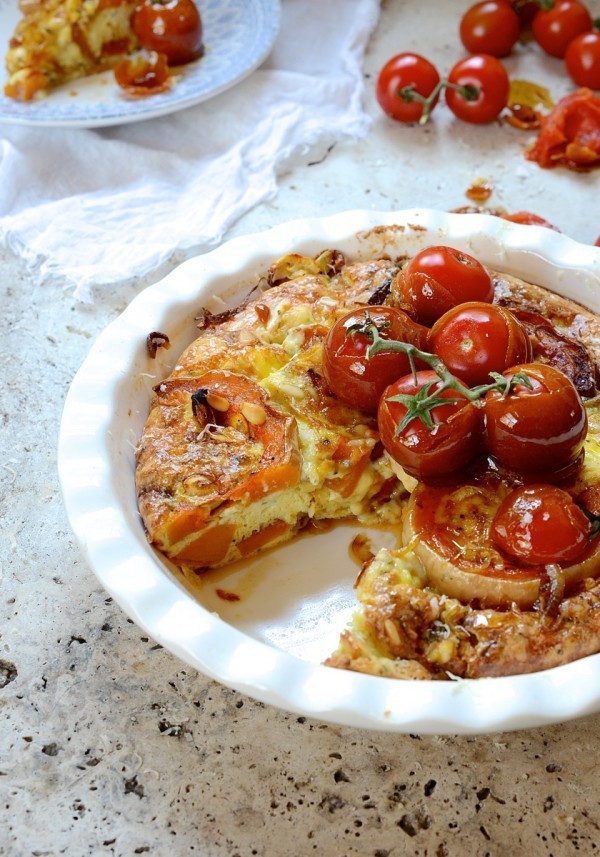 My approach to cooking is always to maximise flavour, whether it's meat or vegetable-dense dishes. One way of adding bags of flavour is by roasting. Another is to incorporate exciting textures and tastes like savoury and sweet. For this frittata I roast the butternut in ground coriander and all-spice. Next up are the creamy eggs. Softly whisked and puffed-up soufflé style with blue cheese and salty feta. How good? Waite, we're not done yet.
A crown of red cherry tomatoes are dipped in hot caramel and piled on top. Now we're done. For the caramel I use Natura Sugars Golden castor sugar. It's super-fine texture and golden colour makes for a deep amber coloured caramel. Natura Sugars are unbleached and non-irradiated, a process which helps retain a distinctive molasses-rich taste. They're my go to range of sugars, especially when it comes to baking and savoury sweet combination cooking. Serve the frittata warm or at room temperature with a  fresh garden salad for a delicious summer supper.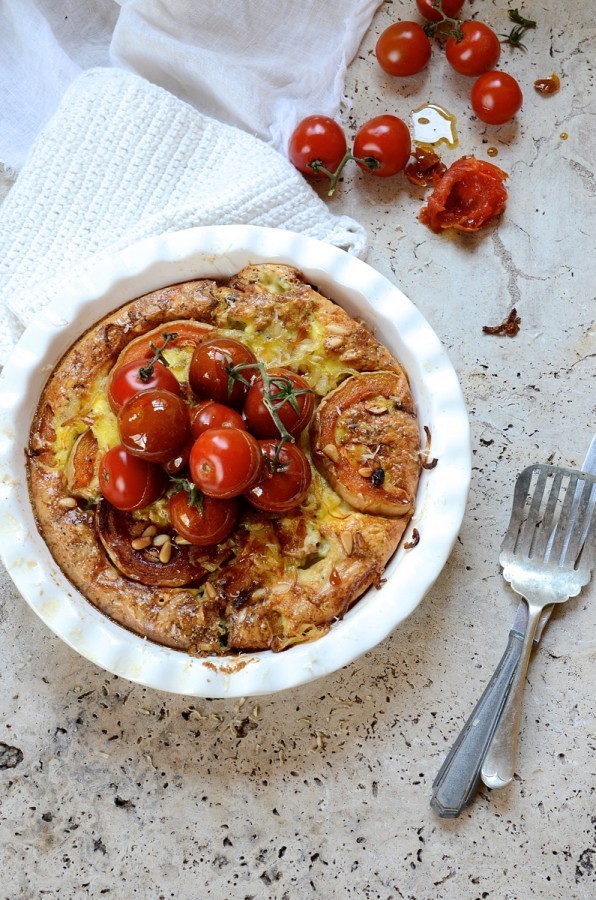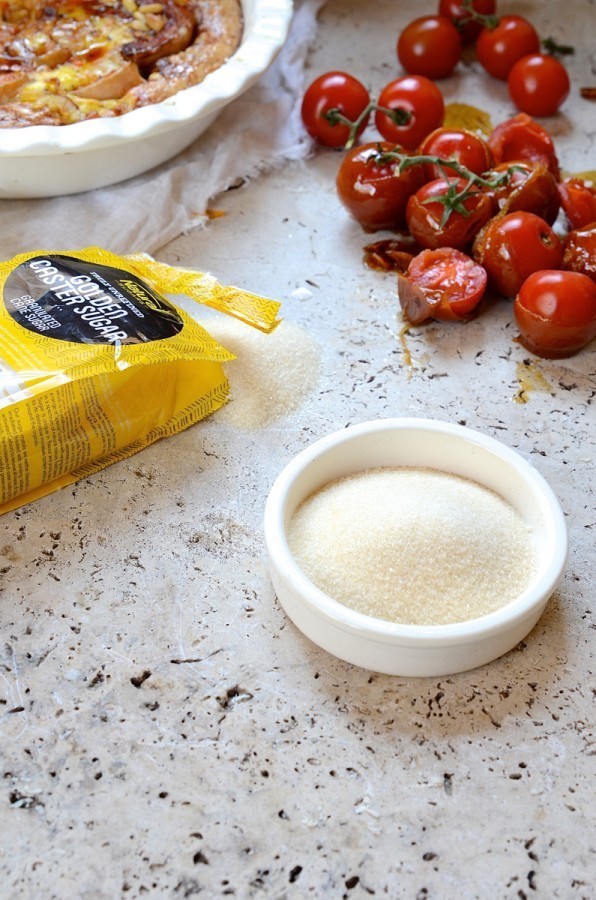 This post was sponsored by Natura Sugars. Content, recipes and opinions are my own.
Roast butternut and blue cheese frittata
2 tablespoons olive oil
1 large brown onion, thinly sliced into half moons
500g butternut chunks, peeled
1/2 teaspoon ground coriander
1/4 teaspoon all spice or mixed spice
8 free-range eggs
125ml cream (or half milk, half cream)
1 teaspoon wholegrain mustard
125g blue cheese, roughly crumbled into chunks
100g feta, crumbled
a handful of pine nuts
salt and black pepper
For the caramelised tomatoes
1/2 cup Natura Sugars Golden Castor sugar
250g vine cherry tomatoes
Preheat the oven to 200º C.
Line and grease a roasting tin. Place the butternut on the tray and drizzle with 1 tablespoon olive oil. Season with coriander, mixed spice, salt and pepper.
Roast for about 35 – 40 minutes or until fork tender and golden.
Heat the remaining oil in a pan and sauté the onions until caramelised and soft.
In a separate bowl, whisk together the eggs, cream and wholegrain mustard. Season lightly with salt and pepper.
Grease a 23cm ovenproof pie dish. Lay the roast butternut, onions, half the feta and blue cheese on the base. Pour over the egg mixture. Scatter with remaining cheese and pine nuts.
Bake for about 35-40 minutes until puffed and golden.
In the meanwhile, start with the caramel. Place the sugar in a saucepan on a medium high heat.
Swirl the pan without stirring the sugar until the caramel is a dark amber colour.
Dip the tomatoes halfway into the hot caramel and place on top of the warm frittata.
Serve the frittata immediately with a fresh garden salad.