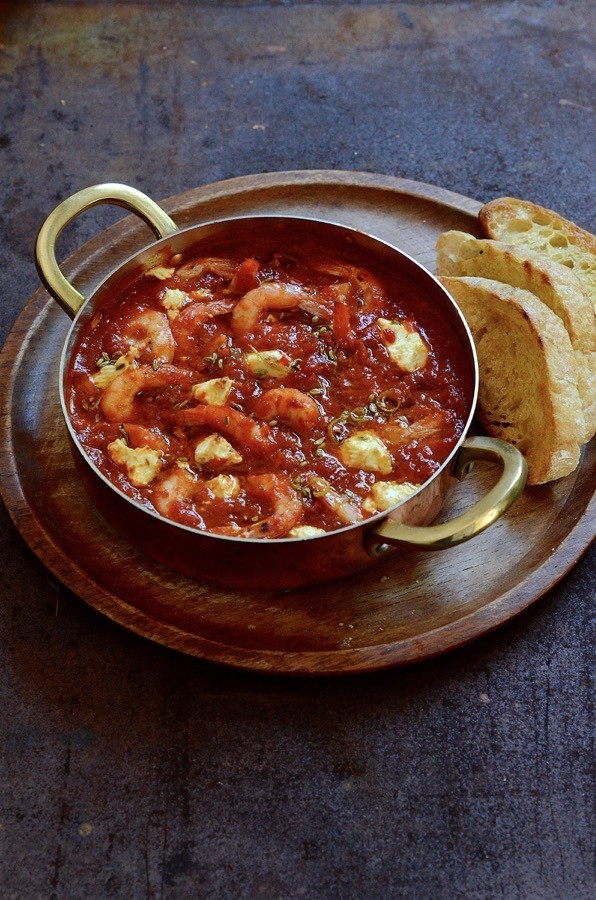 Often the combination of the most unlikely ingredients can turn out to be surprisingly good. Conventional food rules tell us that fish and cheese shouldn't be seen keeping company on the same plate. Prepare to be charmed by this Prawn bake with crumbly feta. Deconstructed, here's what's happening. A simple tomato and oregano sauce, succulent prawns with baked feta and a foaming fennel infused chilli-butter drizzle. Mouthwatering, right? As befits our balmy summer evenings, this is definitely one of those casual tapas-style dishes that needs to be enjoyed al fresco style with a glass of chilled wine and sourdough bruschetta to smooshz up the sauce.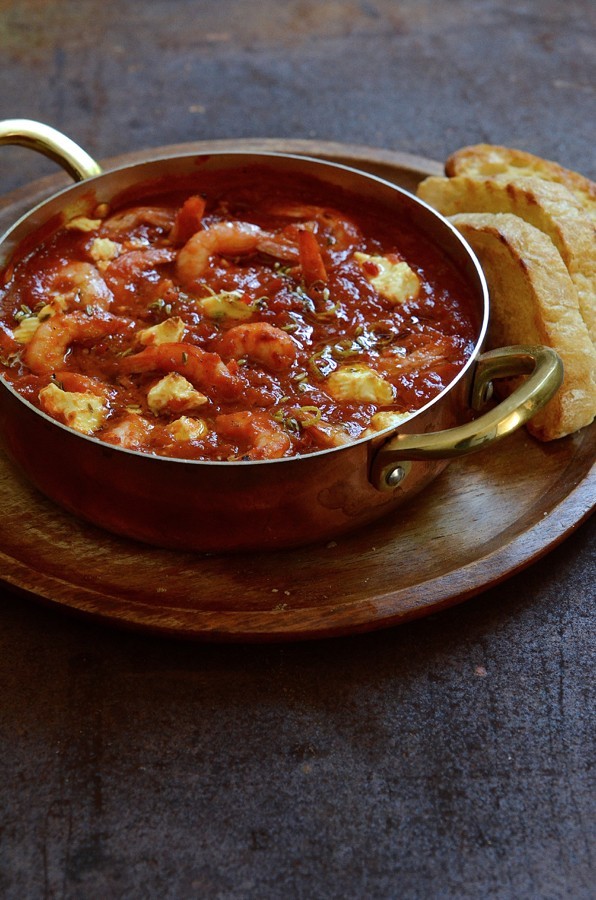 The tomato sauce is a quick 20 minute stove-top affair. Toss the prawns in along with a fistful of feta and into the oven it goes. While the oven's hard at work, brown some butter, stir through the fennel, chilli and lemon zest. Almost like an Indian tarka but with a Mediterranean slant. Once the prawns are cooked through, pour the steaming fennel butter over the bake. All that's left to do is grab the bruschetta, gather the glasses and head outside. Ina Garten, aka the Contessa of foolproof recipes for everyday cooks, does a similar version with roasted shrimp and herb breadcrumbs – a great alternative for extra crunch and texture. Either way, I'd make this prawn bake soon, while summer's still smoking hot and dining outdoors is in!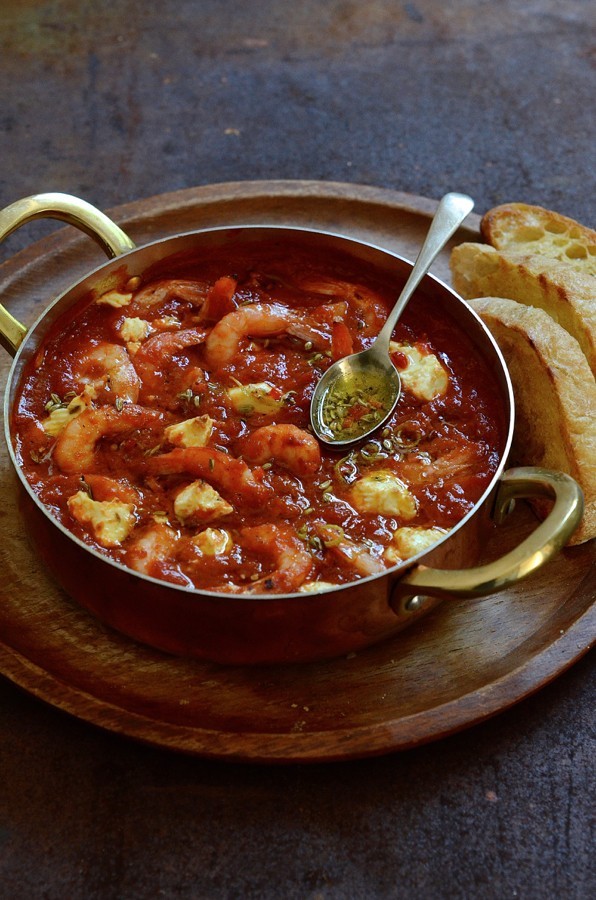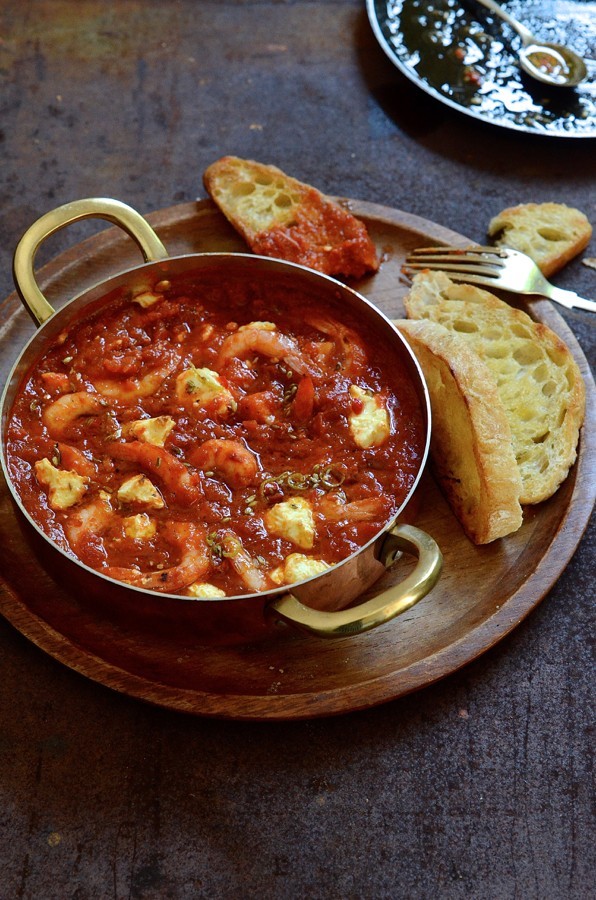 Prawn bake with feta and fennel-chilli butter
Serves 4
1 tablespoon extra virgin olive oil
1 clove garlic, minced
800g tinned, chopped tomatoes
several stems fresh oregano, de-stalked and roughly chopped
1 teaspoon sugar
1/4 teaspoon red chilli flakes
400g deveined and shelled prawns, tails on
100g feta
For the fennel butter
1 tablespoon extra virgin olive oil
2 tablespoons butter
1 red chilli, deseeded and finely diced
1/2 teaspoon fennel seeds
zest of 1 lemon
pinch of sea salt flakes
Heat the oil in a saucepan and sauté the garlic for a minute or two. Add the chopped tomatoes, oregano, sugar and chilli. Season with salt and pepper and simmer on a medium high heat for about 20 minutes until thickened.
Transfer the tomato sauce to an ovenproof baking dish and lay the prawns on top. Press them in half way and season lightly with salt. Scatter over the feta, drizzle with a little extra olive oil and bake in a 200º C oven for about 15-20 minutes. The feta needs to be slightly browned and the prawns cooked through.
To make the fennel butter, melt the olive oil and butter together in a small saucepan. Add the chilli, fennel seeds and lemon zest. Once the butter is foaming, stir through a pinch of sea salt flakes and drizzle over the prawn bake. Serve with buttery bruschetta breads or a crusty baguette.