Ireland + Marbled chocolate banana bread Bundt cake with coconut cream chocolate ganache and toasted coconut shavings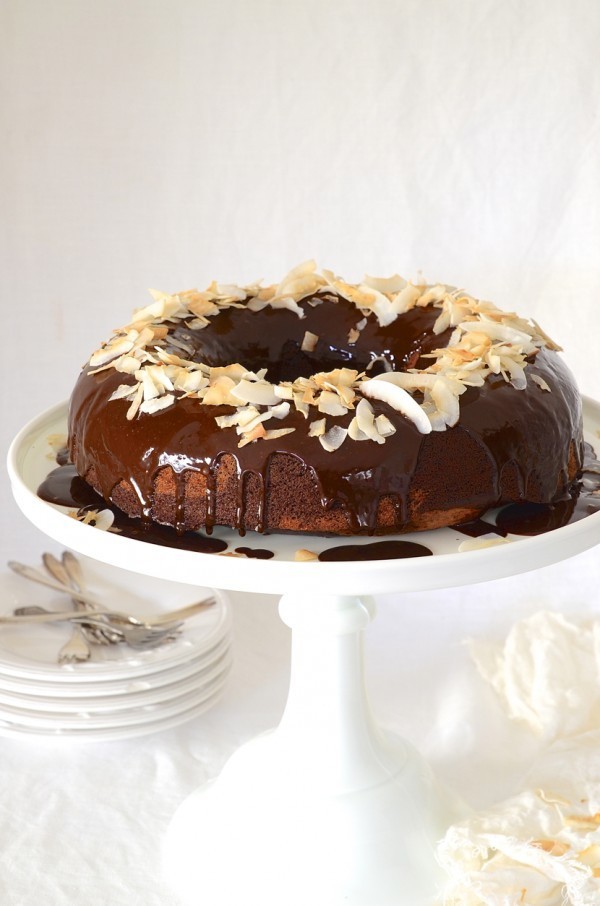 Banana bread is turned on its conservative head and given the chocolate and coconut treatment. And, we're going to Bundt, marble and ganache this quintessential teatime treat right into deliciousville.
As mentioned in my Irish soda bread post, we recently visited Ireland for the first time, in December, to be exact. The one month of the year that most sensible South Africans head to the nearest local beach to soak up those happiness-inducing vitamin D rays. Not the Bibby's though. No, we're like the spirit of adventure ridiculousness and decide to wade through Ireland's lush green pastures where the mercury hits a midday high of 3º C. Anyhow, Dublin seemed as good a place as any to start the adventure and this is where the banana bread story comes in.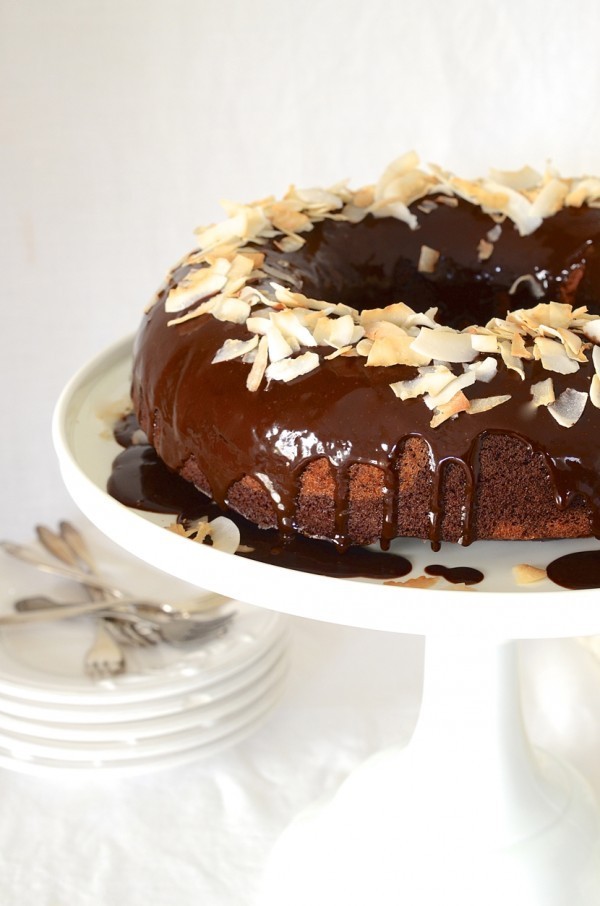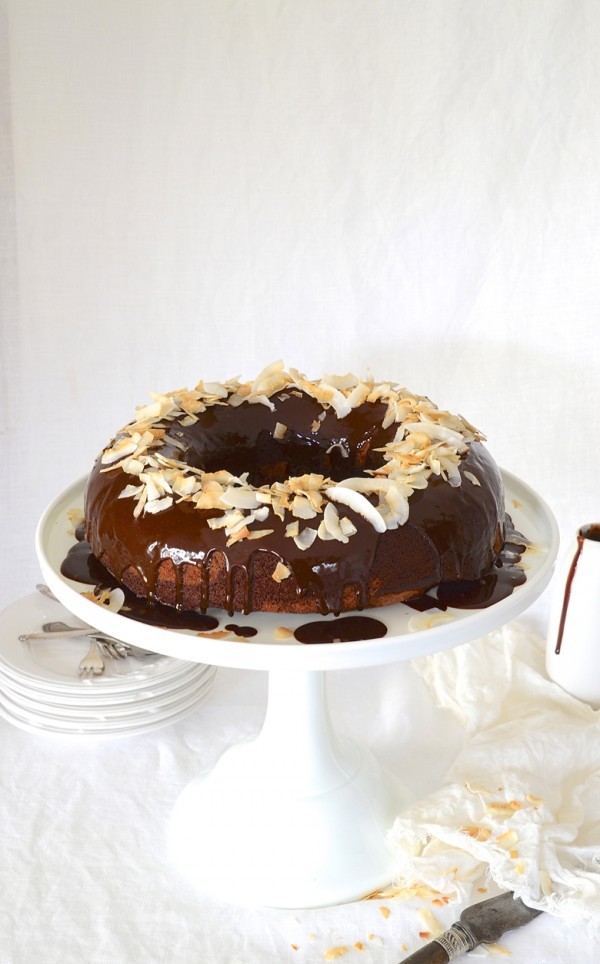 The hotel breakfasts were just as I'd expected/dreaded, which ironically made for one very happy husband and two ecstatic teenagers. Sausages, bacon, potatoes 6 different ways and banana bread, which came with dainty little pots of Nutella. I'll just say this. As a mother, you have no control w.h.a.t.s.o.e.v.e.r in a buffet set up. It is just that – a set-up. After making short work of those potatoes and said sausages, banana bread wedges were scoffed and polished each morning before we set off, wrapped, hooded and cocooned in layers of blanketed warmth. Their scientific defence was something about food is energy, is heat……..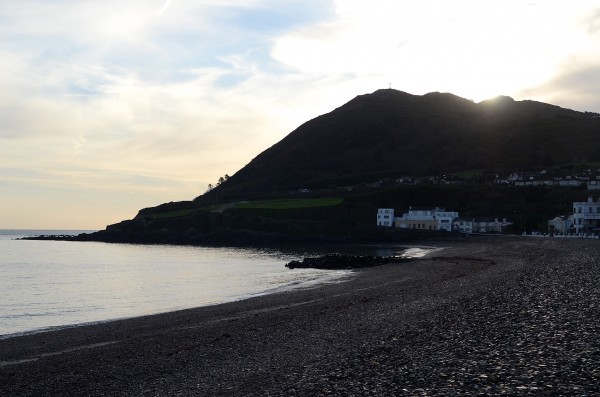 The beautiful seaside town of Bray with the sun just peaking through at 10am, casting a hazy glow on glossy, black pebbled beaches. An oasis of calm to detach from the world and breathe. Our morning walk started here and what was intended as a stroll turned into a full scale 8km hike to the neighbouring town of Greystones. The craggy path was marked with delicate winter flowers sprouting up courageously in amongst the cold rock faced cliffs. Amazingly, the grass is lush and green, even in the deepest months of the winter solstice.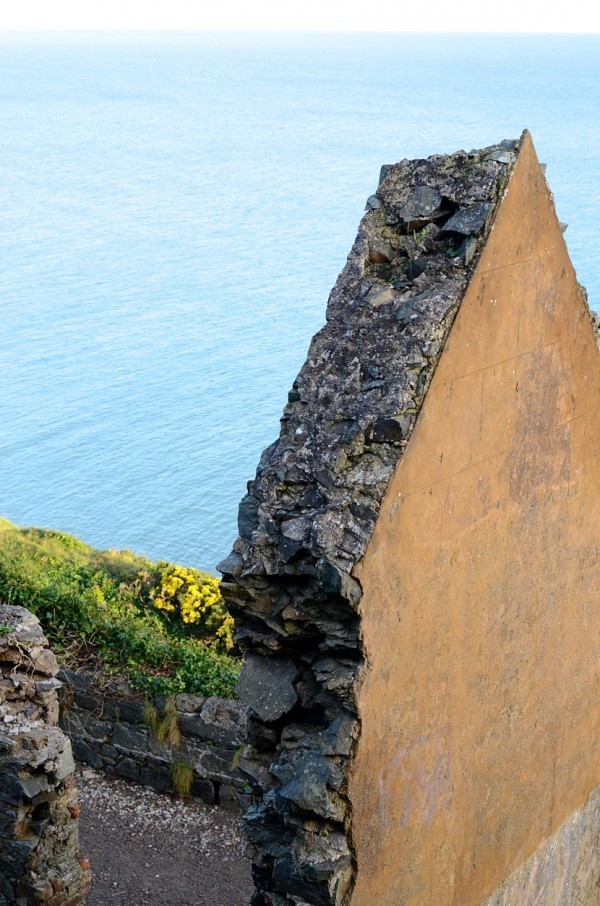 I loved this house. It's not only creative, but rather convenient too. Imagine, you've been to the pub for a pint or 6, no need to bother remembering irrelevant details such as your street address or house number. Just a colour will do, either half a blue or maybe the pink. How hard can this be? Bray was quaint, colourful and like the rest of Ireland, utterly charming.
My banana bread Bundt cake pays homage to our time in Ireland and those indulgent hotel breakfasts, where a slice of cake is mandatory breakfast fare.
Marbled chocolate and banana bread Bundt cake
Serves 12
70g butter
60ml (1/4cup) coconut oil or vegetable oil
1 cup light brown sugar
2 eggs
1 teaspoon vanilla extract
5 very ripe bananas, finely mashed
45ml buttermilk
1 3/4 cups all purpose cake flour
1/4 teaspoon salt
1 1/2  teaspoon cinnamon
1 teaspoon baking powder
1 teaspoon bicarbonate of soda
1/4 cup cocoa mixed with 60ml water to make up a paste
80g dark chocolate, chopped
Coconut ganache
60ml coconut milk
100g dark chocolate
1 teaspoon glucose or coconut oil
1/2 teaspoon cinnamon
toasted coconut shavings, to finish
Preheat the oven to 180º C. Grease a 25cm round Bundt cake tin with non-stick baking spray. In a mixing bowl, whisk together the butter, oil and brown sugar. Add the eggs and beat until well combined and creamy. Whisk in the vanilla, mashed bananas and buttermilk. The mixture will look as if it's curdled, but it'll correct once you add the flour.
Sift together the flour, salt, cinnamon, baking powder and soda. Add the dry ingredients to the wet and mix in gently. Divide the batter into two separate bowls. Mix the cocoa paste into one and fold in the chopped chocolate. Spoon the batter into the Bundt tin in alternate spoonfuls.When all the mixture is used up, swirl through with the back of a knife. Bake for 35 minutes or until a skewer comes out clean.
Set aside to cool in the tin, before turning out. To make the ganache, place the coconut milk, chocolate, glucose and cinnamon in a heatproof bowl. Set the bowl over a pan of simmering water and heat until the chocolate is completely melted and the ganache is smooth and glossy. Allow to cool and thicken up slightly before pouring over the cooled Bundt. Scatter with toasted coconut flakes.
BK Handy tip: If you are going to be using the coconut flakes, serve immediately as they loose their crisp texture when left in contact with the ganache. Alternatively, use chocolate shavings.