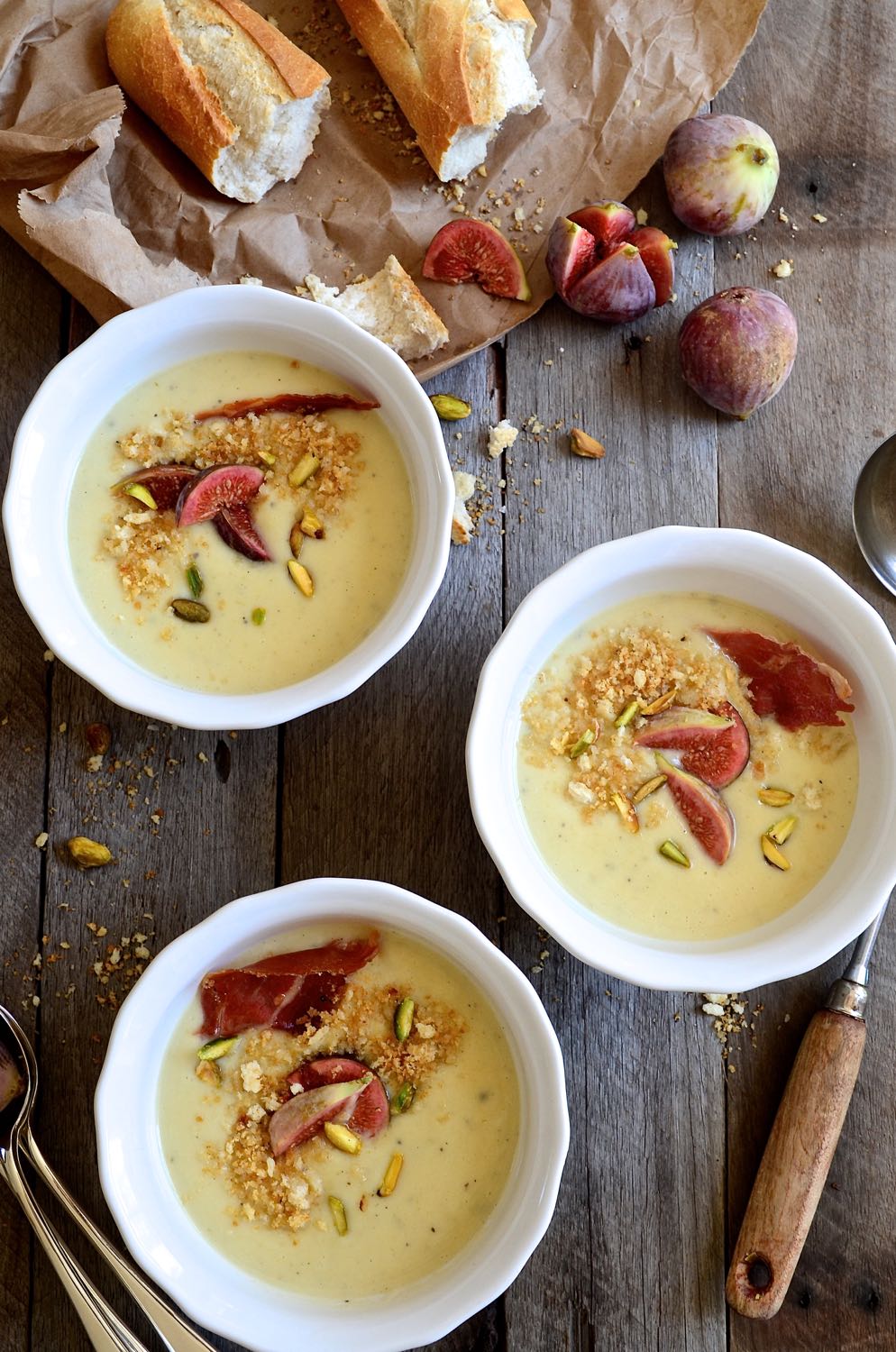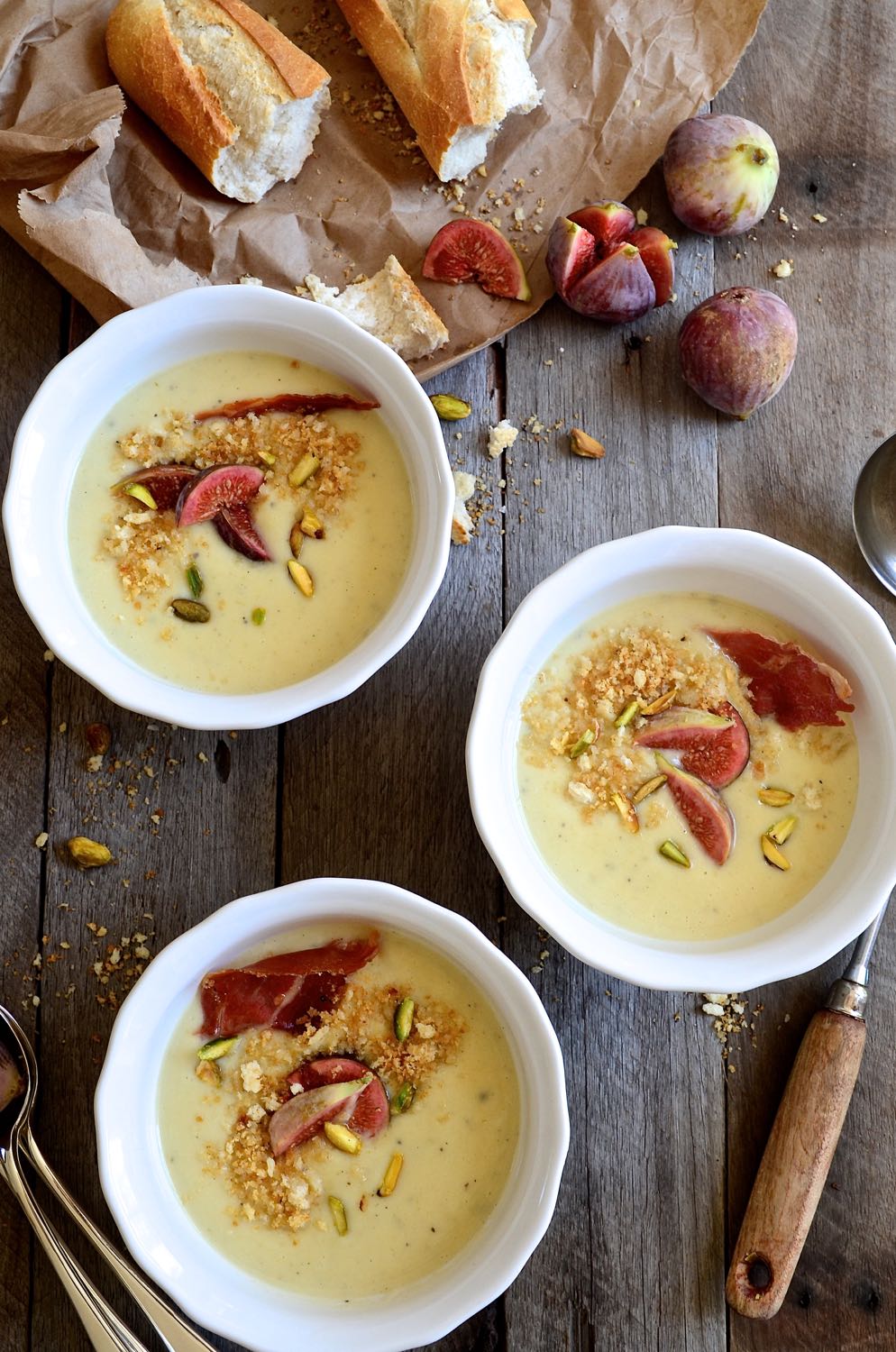 A luxurious bowl of wintery comfort – Creamed parsnip soup with apple and blue cheese, topped with slithers of baby figs, crisp prosciutto and toasted pistachios. A sensational soup that' surprisingly good. The combination of sweet and savoury notes are perfectly balanced with the flavours of the toppings.
For a meat-free option omit the prosciutto and use vegetable stock instead of chicken stock. I used Fairview White rock cheese with glazed figs. This semi soft blue cheese is slightly crumbly. You can also use a creamy gorgonzola which has a more pronounced blue cheese flavour. The choice is up to you. If you're not a blue cheese fan at all, gruyere is another option. Gruyere's nutty taste works well to balance the sweetness of the parsnip and apple.
The recipe for this thick wintery soup can be found on the Food 24 website. Head on over there for the recipe and a whole host of other delicious seasonal dishes to get you inspired this winter. Currently, this is my favourite soup! It's different and 'souper' exciting.