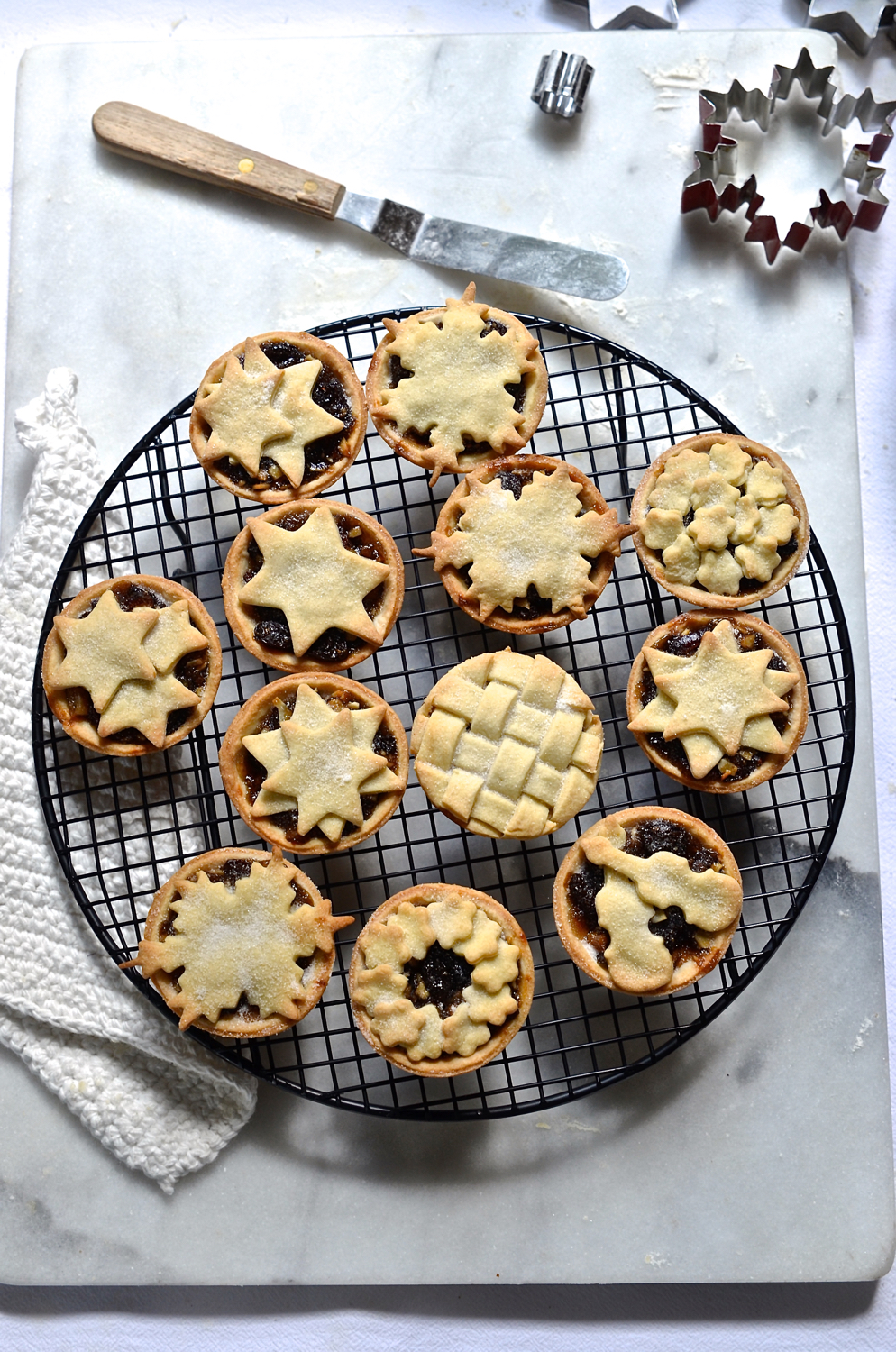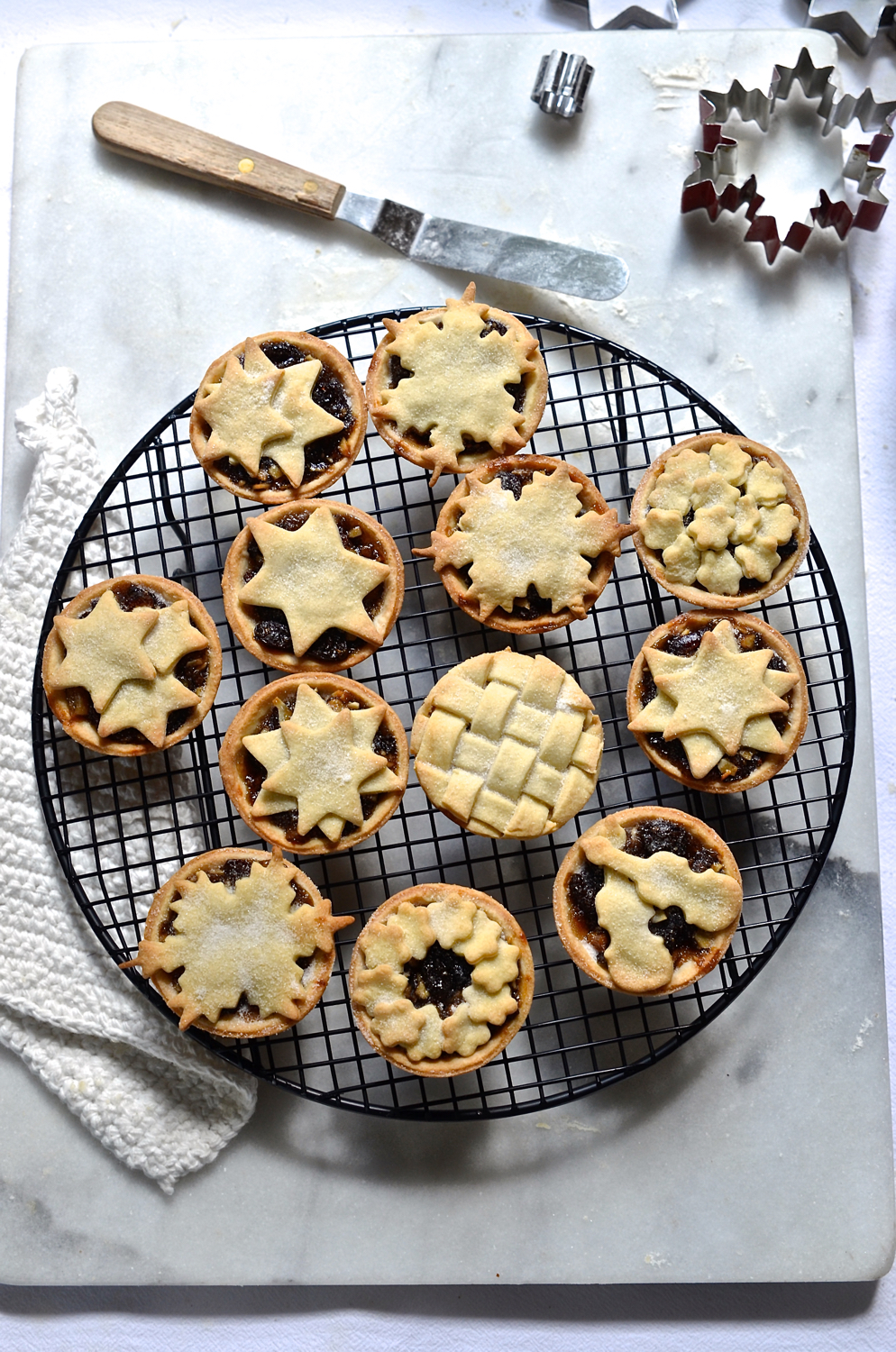 My plans of leisure away from this screen have been sidelined by these. A relaxed morning of pastry making resulted in these charming cookie cutter Christmas mince pies. After casually posting a quick pic on Instagram, there was a flood of requests for the recipe so I simply had to share it here. They make the most bespoke hostess gift if you love sharing food and festive Christmas cheer.
The recipe is pretty straight forward. Take one bottle of ready made fruit mince, mix in a handful of chopped pecan nuts, cranberries, a splash of brandy and fill 'em up. Create playful festive patterned pastry tops to cover the fruit mince and bake until a golden.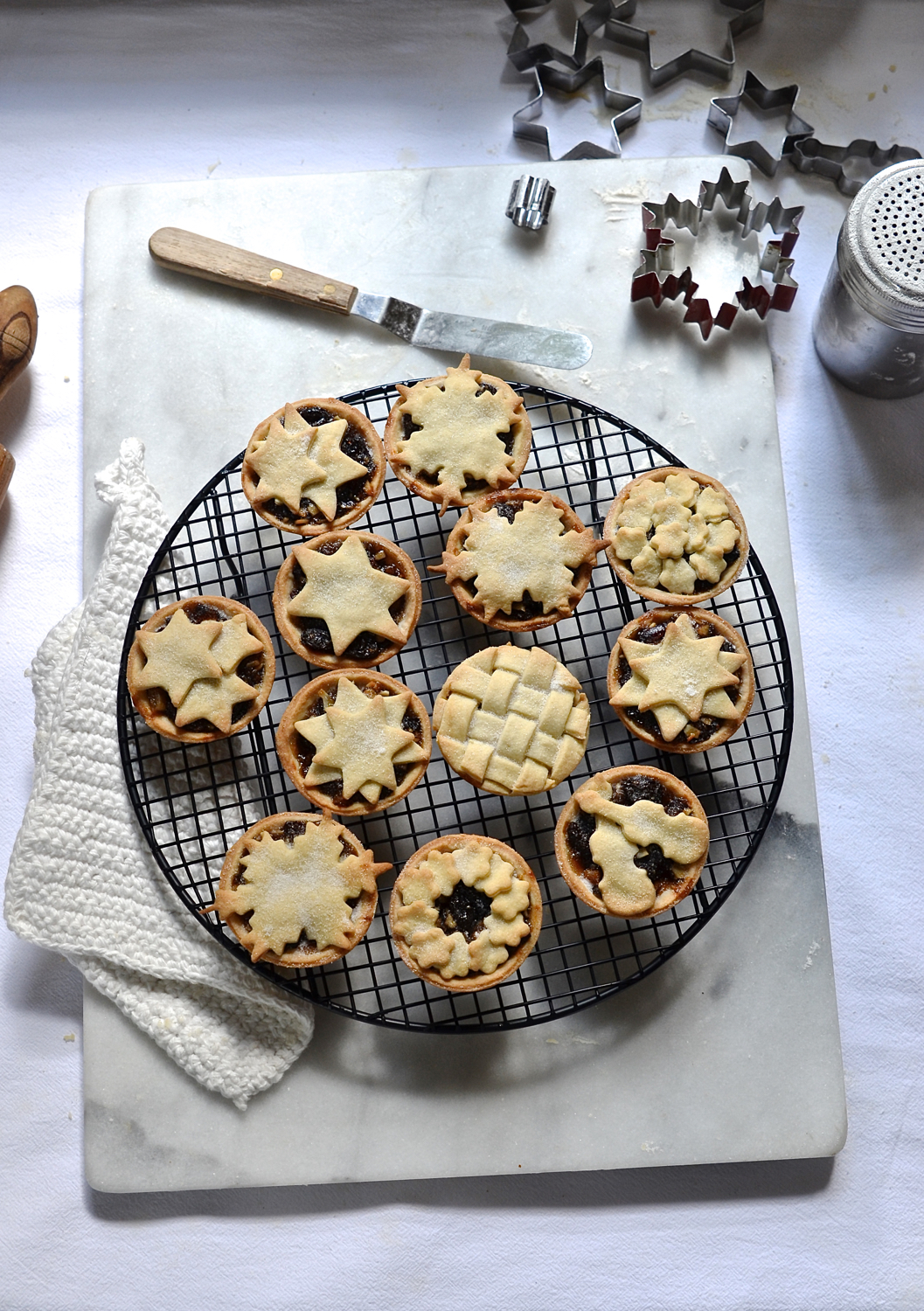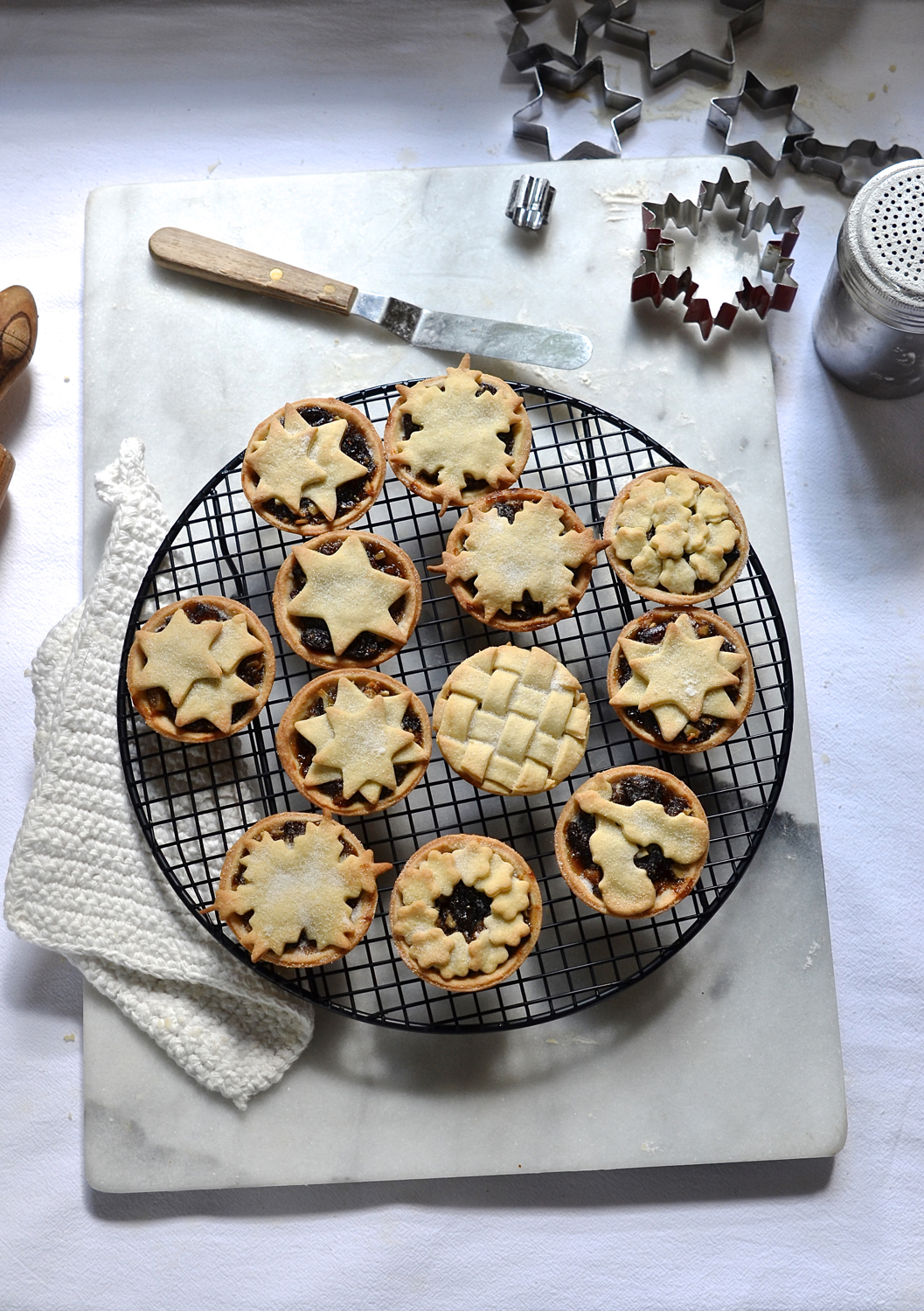 The pastry is very forgiving so don't be put off by making your own. Homemade always tastes best unless it's filo or puff. For those occasions, store bought is there to make life simpler. When making your own pastry remember to chill it before rolling it out to prevent shrinking. Essential for successful pastry making is a cool kitchen, cold hands and warm heart.
While you have the flour out, I'd make dozens of these cookie cutter mince pies and freeze them for later. They're my go-to back-up plan for relaxed holidays entertaining. This Christmas, when friends arrive unexpectedly on your doorstep or, your extended family includes dozens of mince pie lovers, pop a tray of these in the oven and serve with chilled bubbly, eggnog or a cup of proper English tea.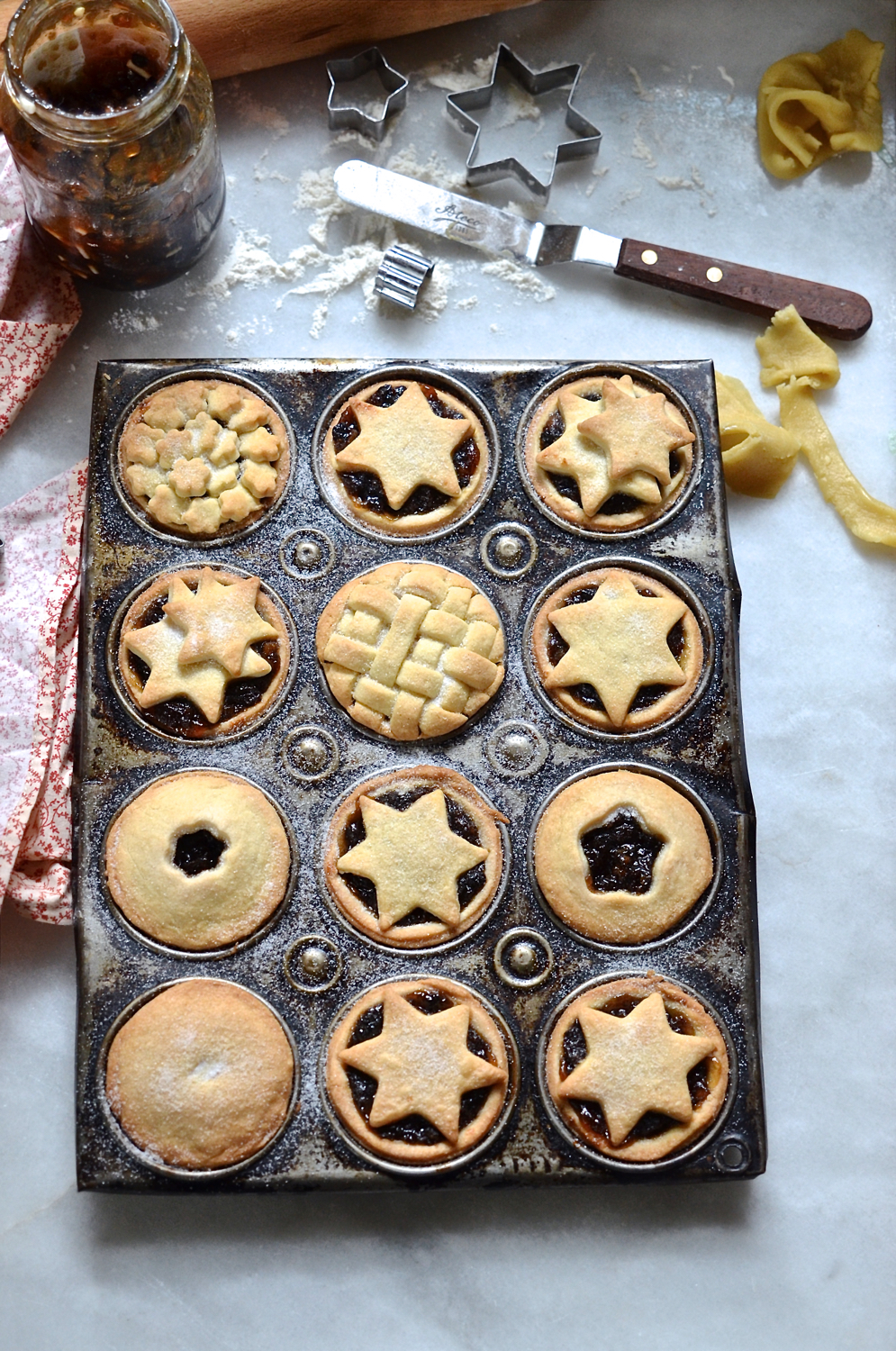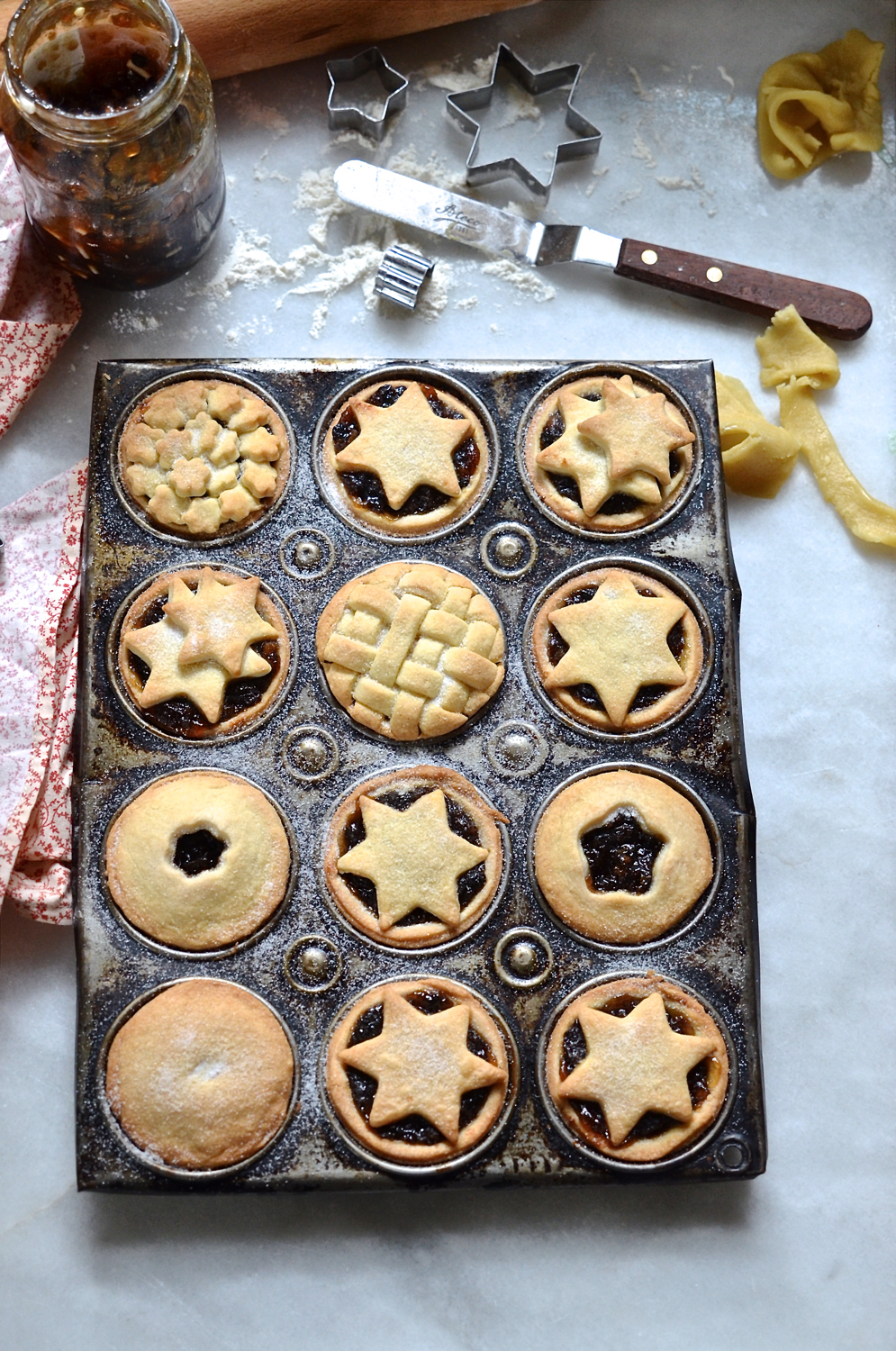 Cookie cutter mince pies
Makes 12
Filling Ingredients
2 tablespoons dried cranberries
30ml (2 tablespoons) of your favourite tipple – brandy, sherry or port
1/2  jar (about 250g) good quality fruit mince
1/4 cup finely chopped pecan nuts
For the pastry
180 g all-purpose cake flour
a pinch of salt
40g confectioner's sugar
90g cold butter, cut into small dice
1 egg
15ml (1 tablespoon) ice cold water
Place the cranberries in a small heat-proof bowl and pour over the brandy. Heat in the microwave for 30 seconds. Combine the cranberries, fruit mince and pecan nuts. Set aside.
Sift together the flour, salt and confectioner's sugar. Rub the cold butter into the dry ingredients until the texture resembles fine breadcrumbs. Lightly whisk the egg and add to the flour. Add 1 tablespoon cold water and mix until the dough comes together. Wrap the pastry in cling film and chill for 30 minutes.
Preheat the oven to 200º C. Lightly spray a 12 – hole tart tin with non-stick baking spray. Roll the pastry out on a well-floured board and cut rounds slightly larger that the forms. Line the tart cases and press down gently. Fill each case with a heaped teaspoon of fruit mince. Press out 12 cookie shapes and lay over the filling. Bake for approximately 20 minutes. Cool in the tart cases for 10 minutes before turning out. Dust with castor sugar and serve warm.