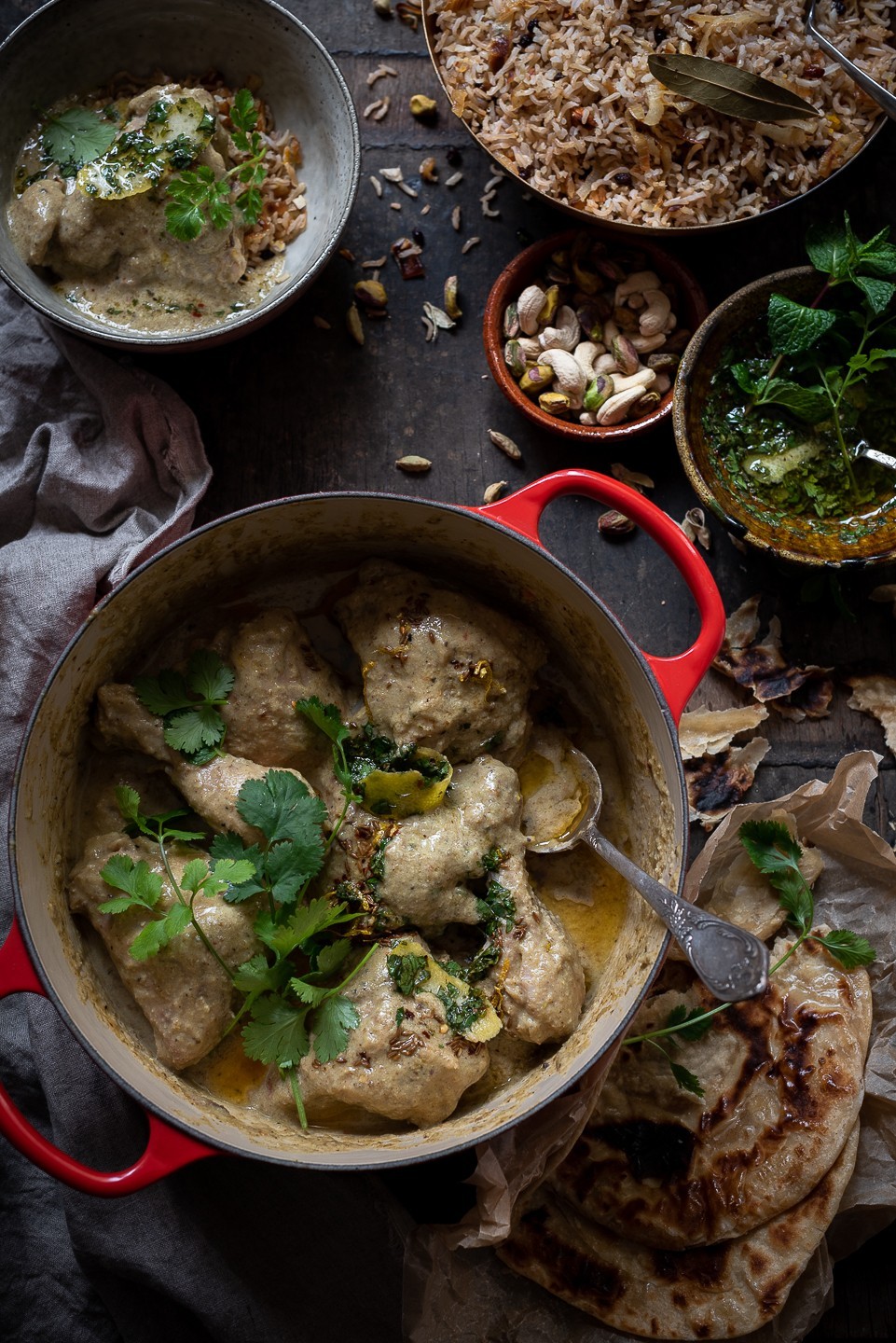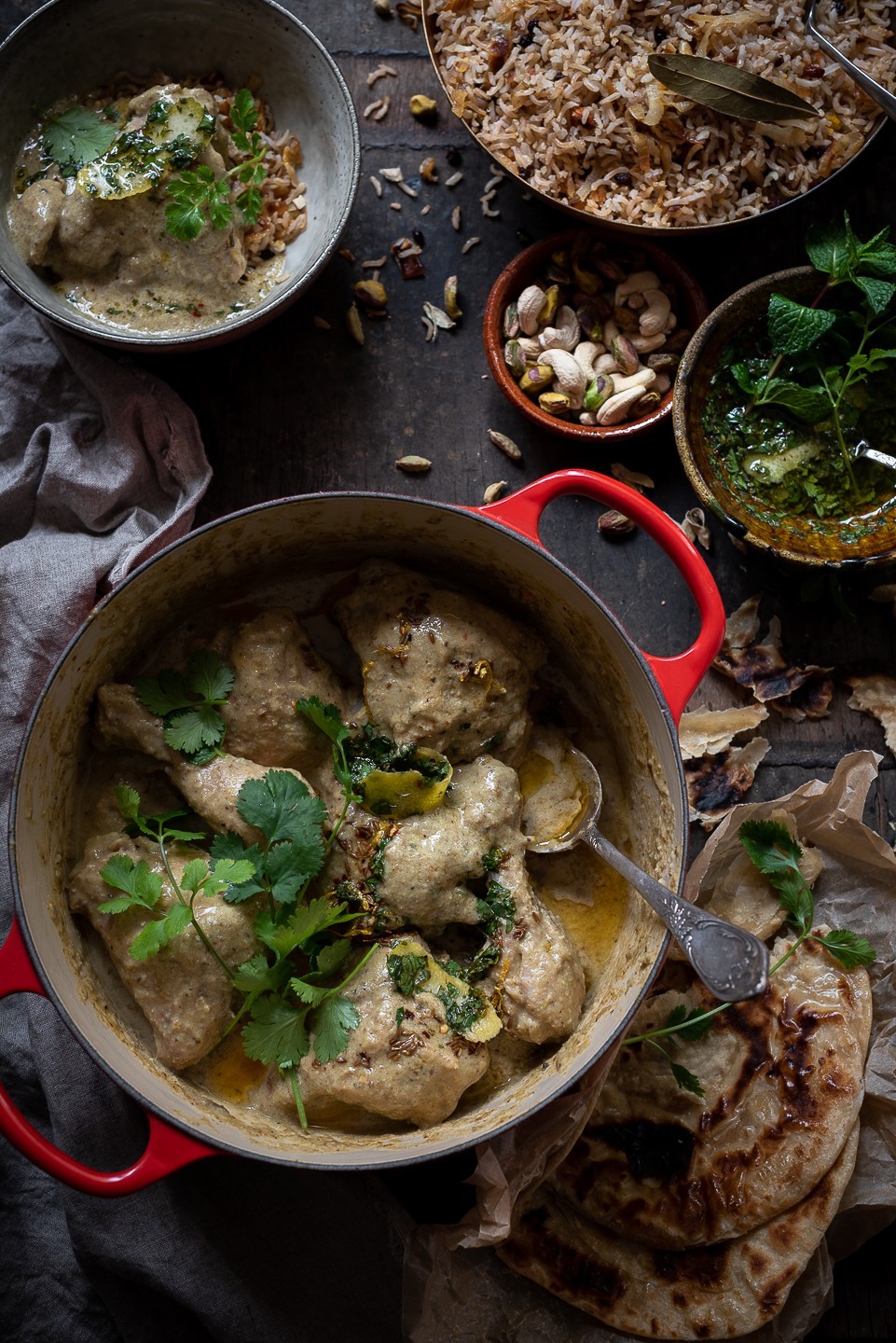 Next to butter chicken curry and tikka masala, chicken korma is one of the most popular curries. It's not hard to see why. The sauce, while pale, is unctuously rich and fragrant. Blistered roti is requisite, as is something sharp and bright to oppose the creaminess of this dish. I've included an easy minted coriander chutney. The secret to this pistachio chicken korma however, is the homemade curry paste.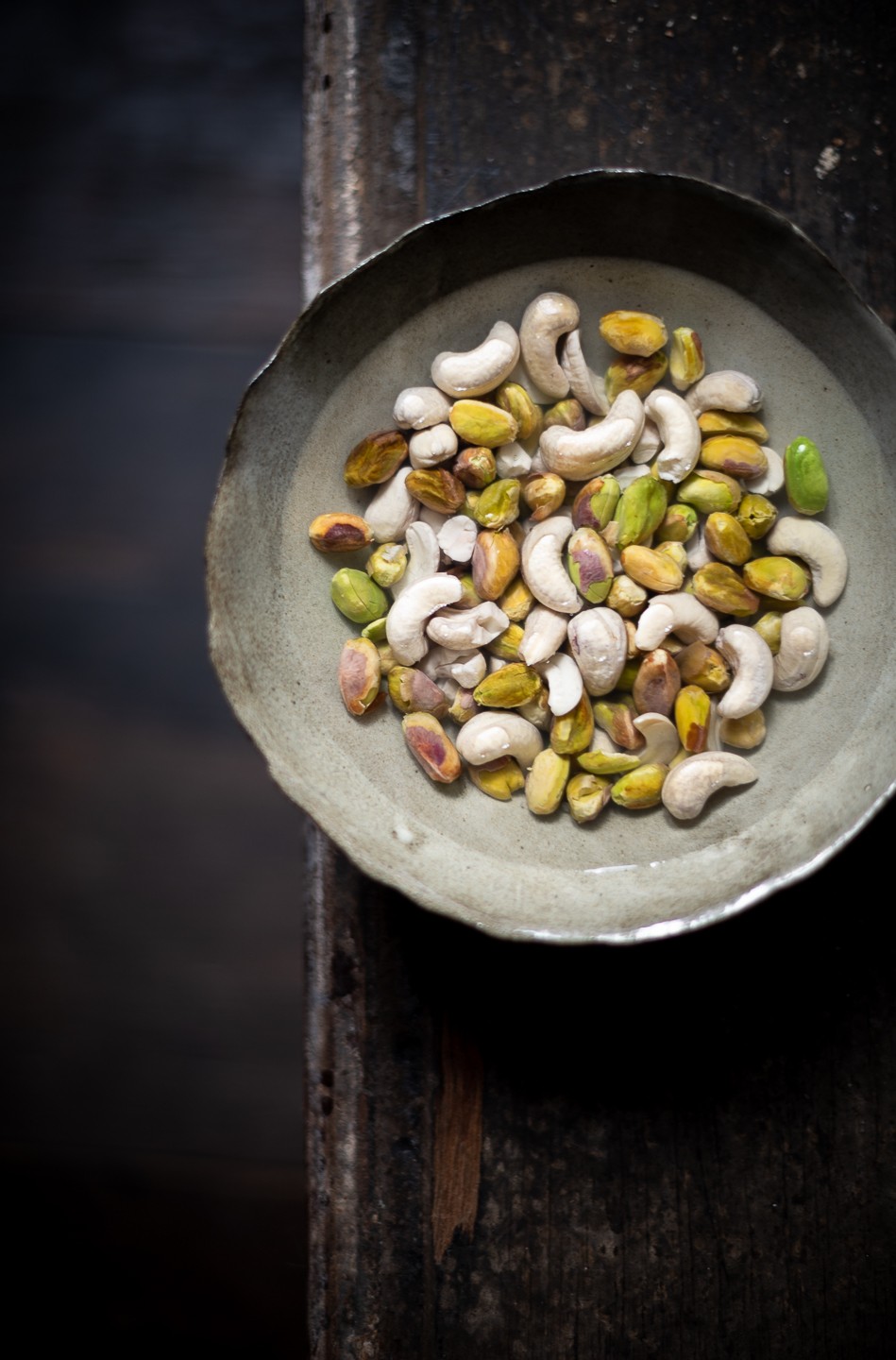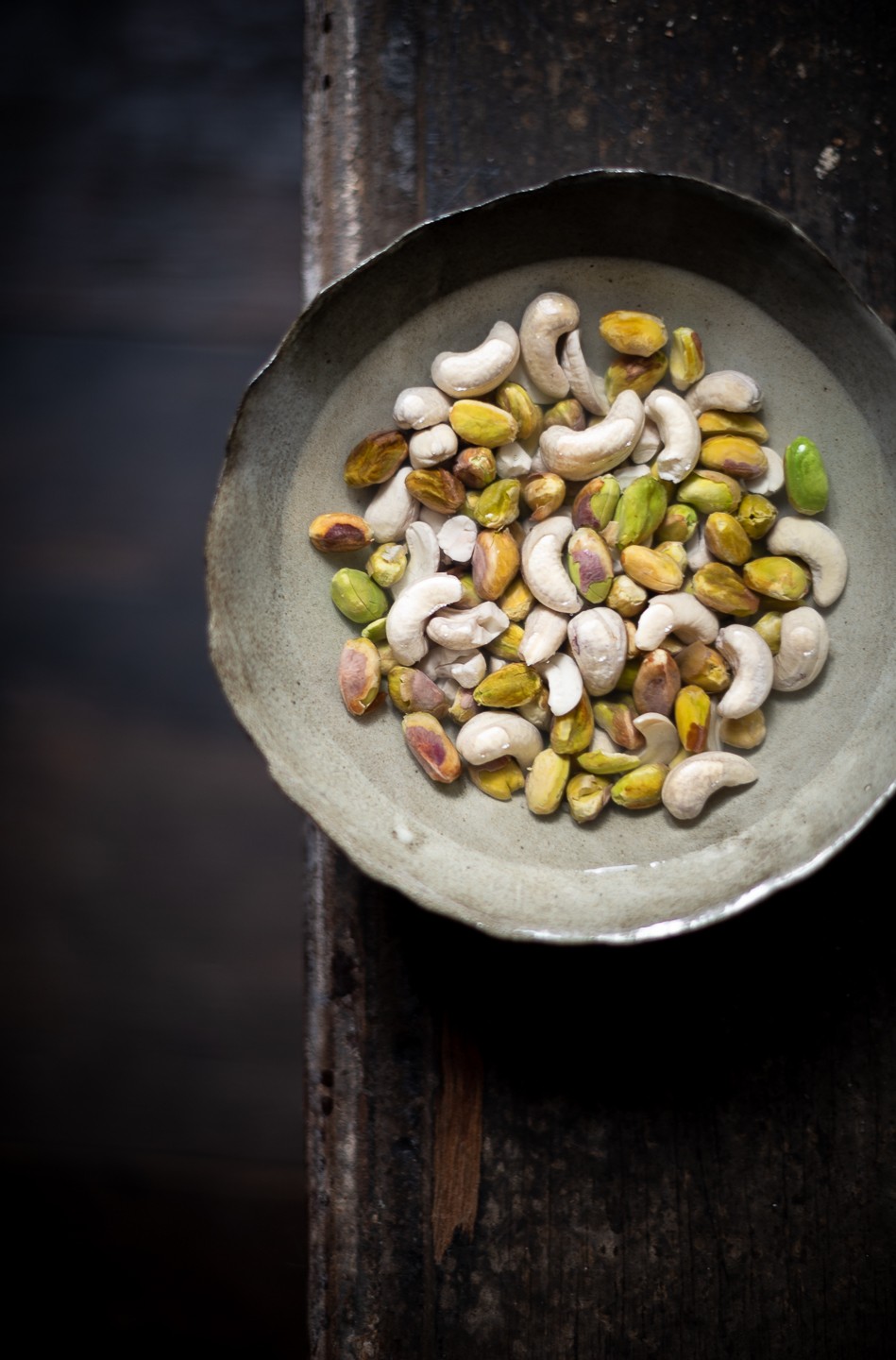 Typically, korma is milder than most curries. While deeply flavourful, it isn't really hot or spicy. That said, I have added a smidgen of heat in the form of Kashmiri chilli and dried chilli flakes. The result is warm but far from hot. Kashmiri chilli is more temperate than chilli powder so go sparingly if you're using the latter.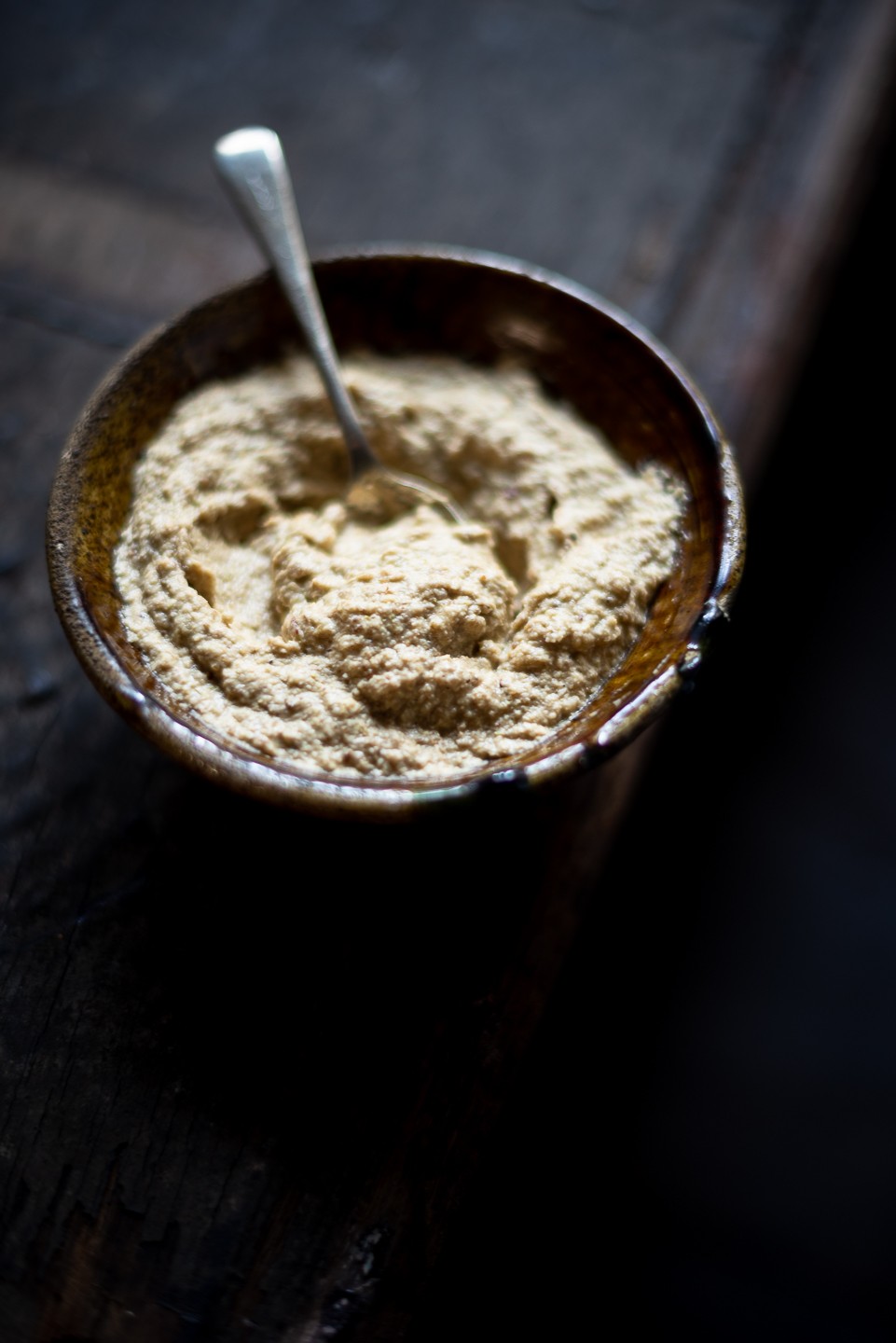 There's no getting around it. Made from scratch pastes are the secret to the best curries, although, when you're in a pinch, a good store bought paste can stand in the gap. For the paste, I'm using pistachios and cashew nuts. The purpose of the nuts in this traditional Mughlai dish, is two-fold. As the sauce reduces and thickens, the nut flavours also become more pronounced. When it coats the back of a spoon, you're almost there.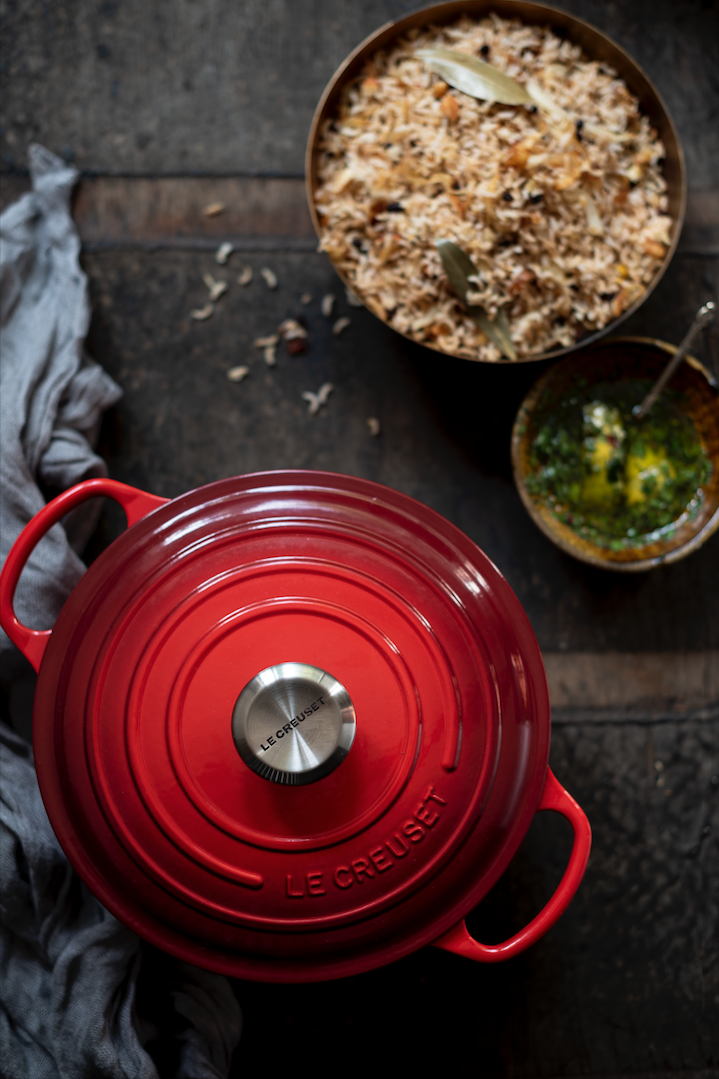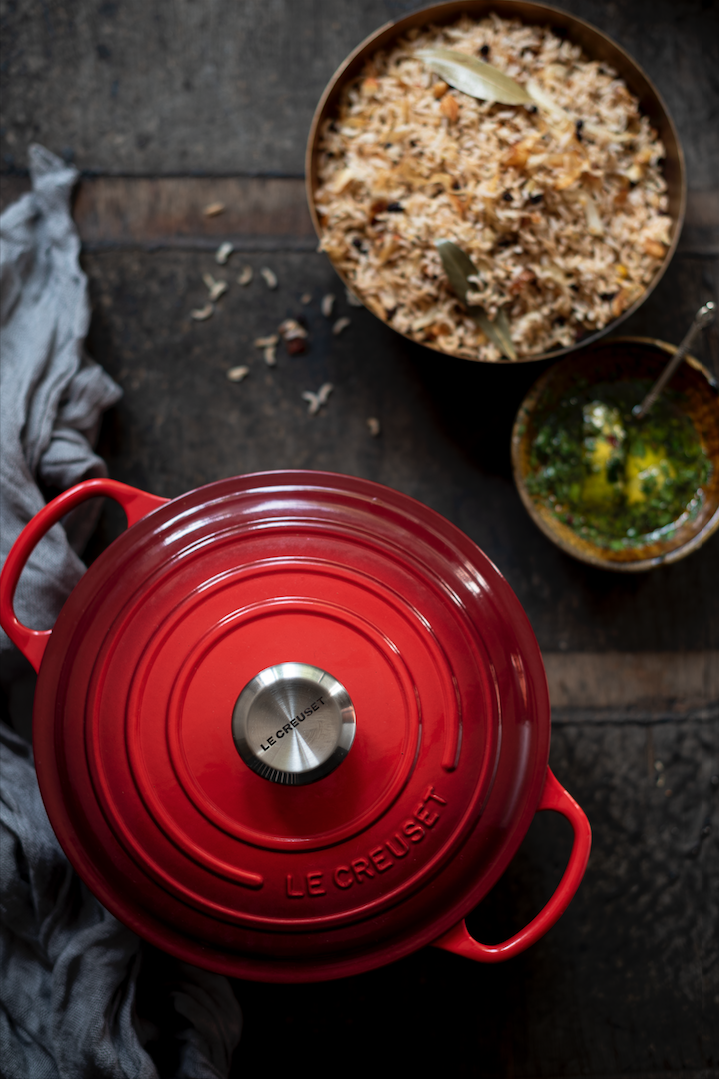 For this pistachio chicken korma recipe, I've partnered with premium cookware brand, Le Creuset using their Signature 24cm Cerise casserole. I think it's safe to say, Cerise is the new black. With slightly larger handles, a slick new silver knob and an improved enamel coating, it's clear to see why this Cast Iron Signature Casserole carries the iconic status. Lately, I've been using mine for bread making too. The casserole acts like an oven within an oven. Expect a really good crust, top and bottom, almost like a sourdough but without the fuss.
A quick note on the minted chutney and hot cumin butter. Both are optional but certainly not obligatory, although I do love options. They're top note flavours that add just that little something extra. If you prefer, swap the whole chicken pieces with boneless chicken thighs or fillets. For a plant-based korma, I'd use butternut, sweet potatoes and chickpeas. Caramelise 2 red onions in a separate pan and scatter over just before serving.
BK Handy Hint : Curry is always better the next day. Left overnight, the flavours develop and bloom. When reheating, add a splash of water as the sauce will have thickened further.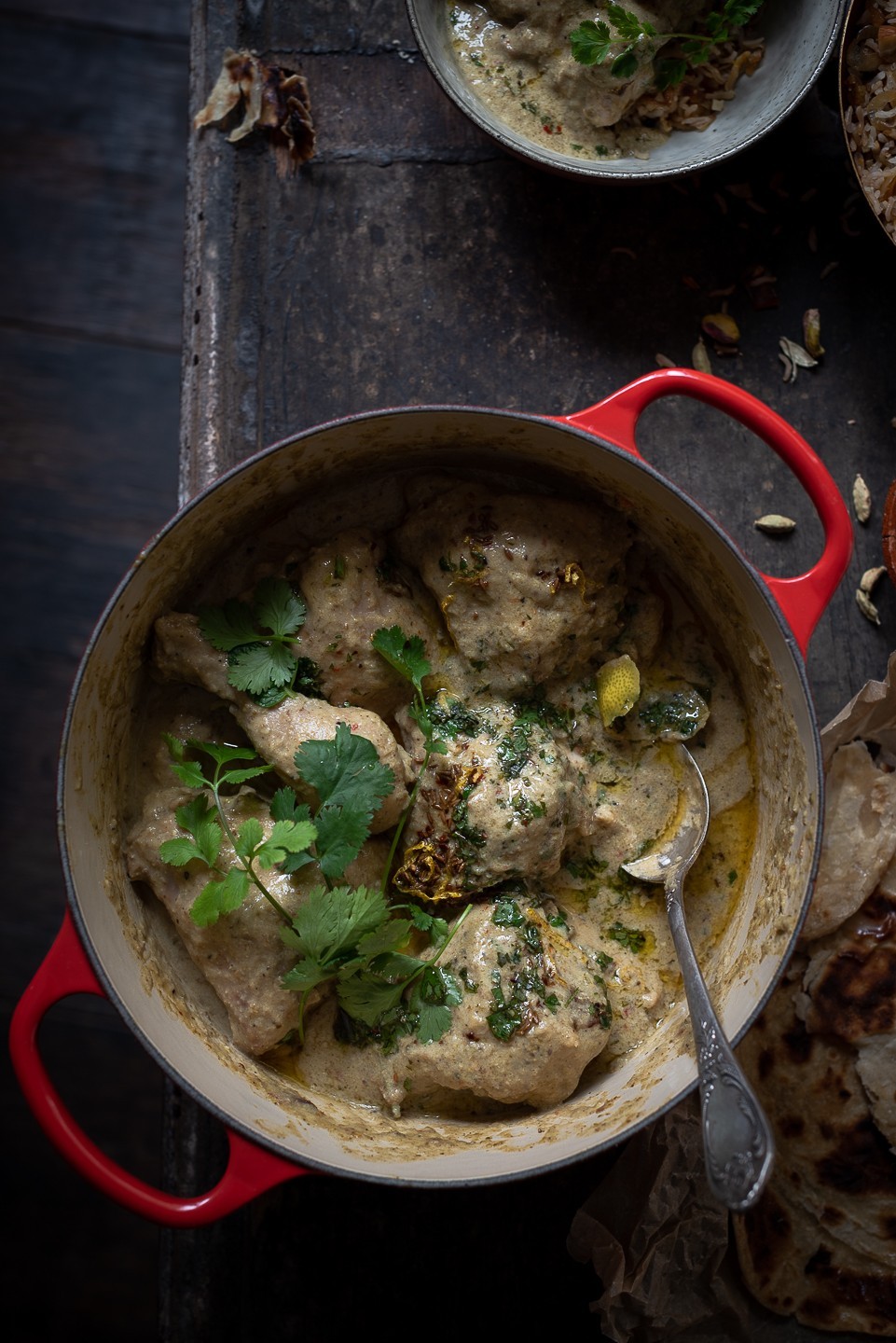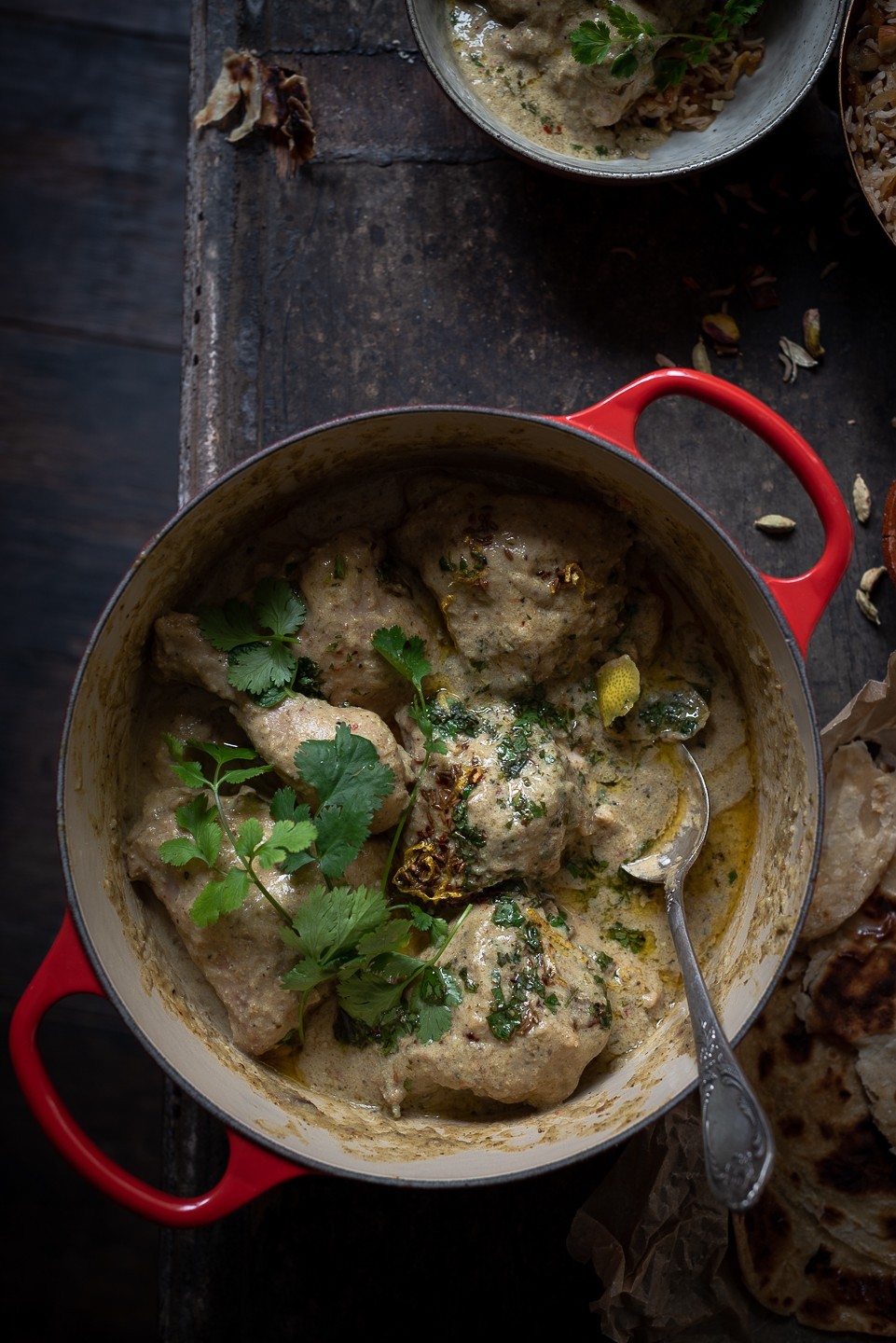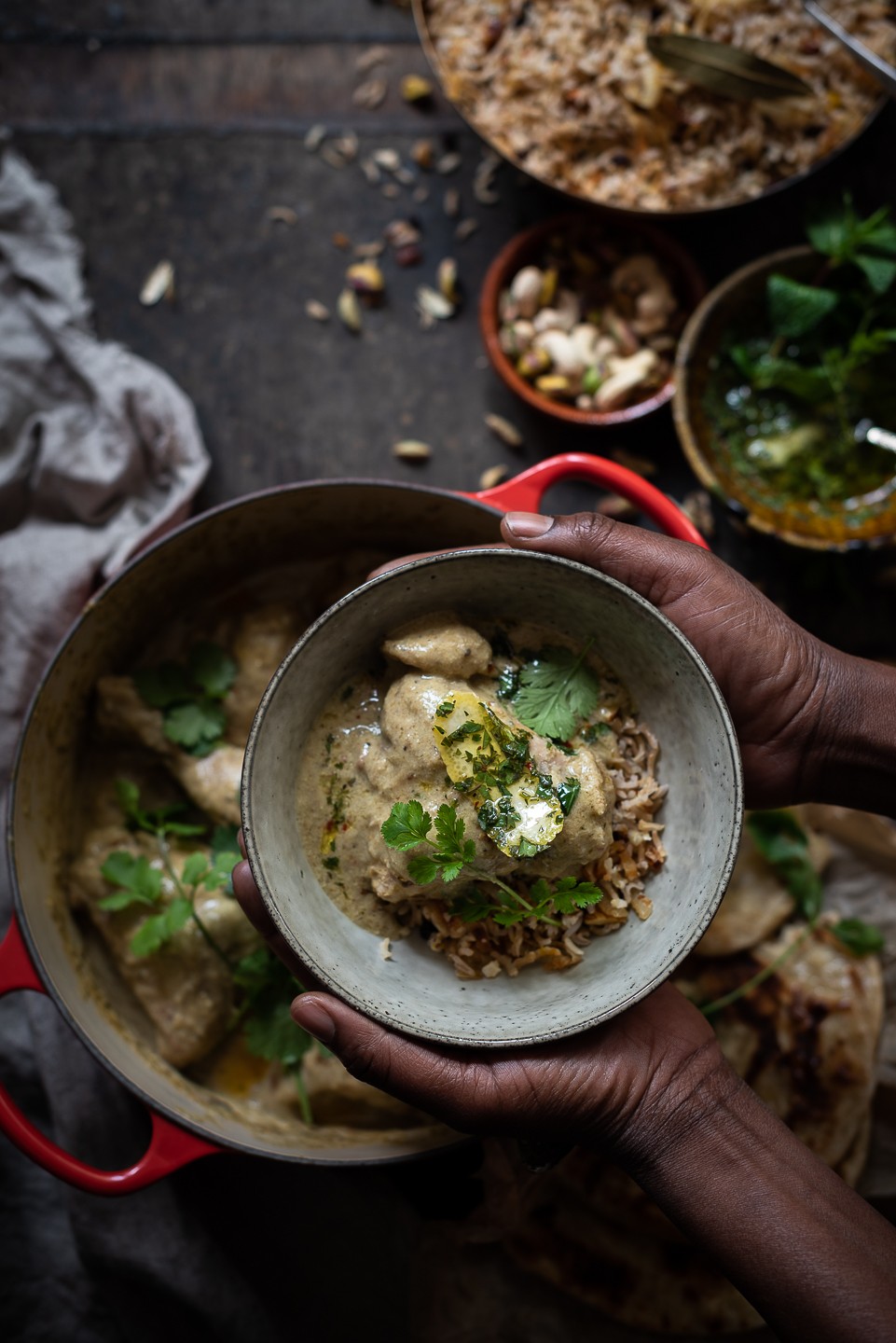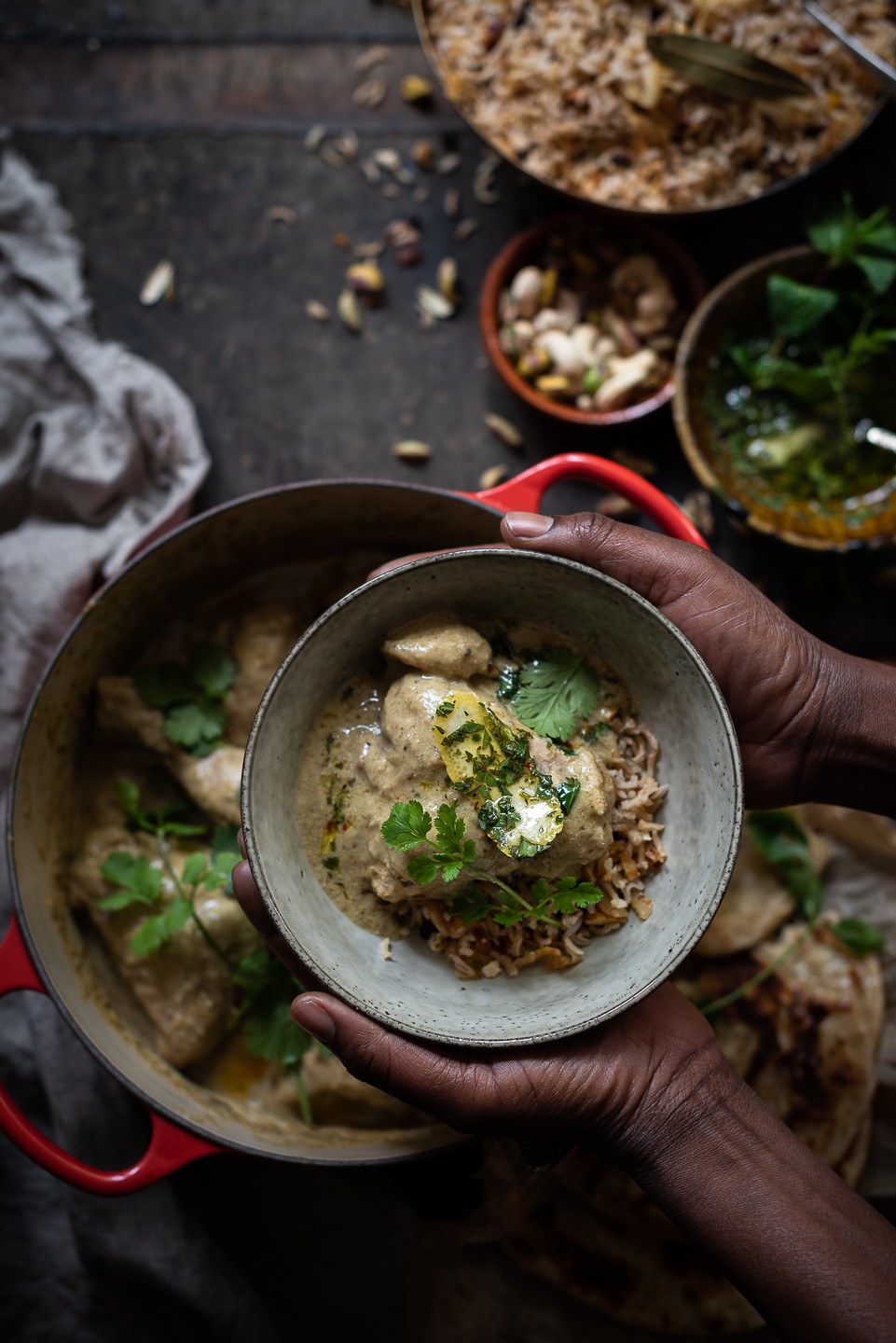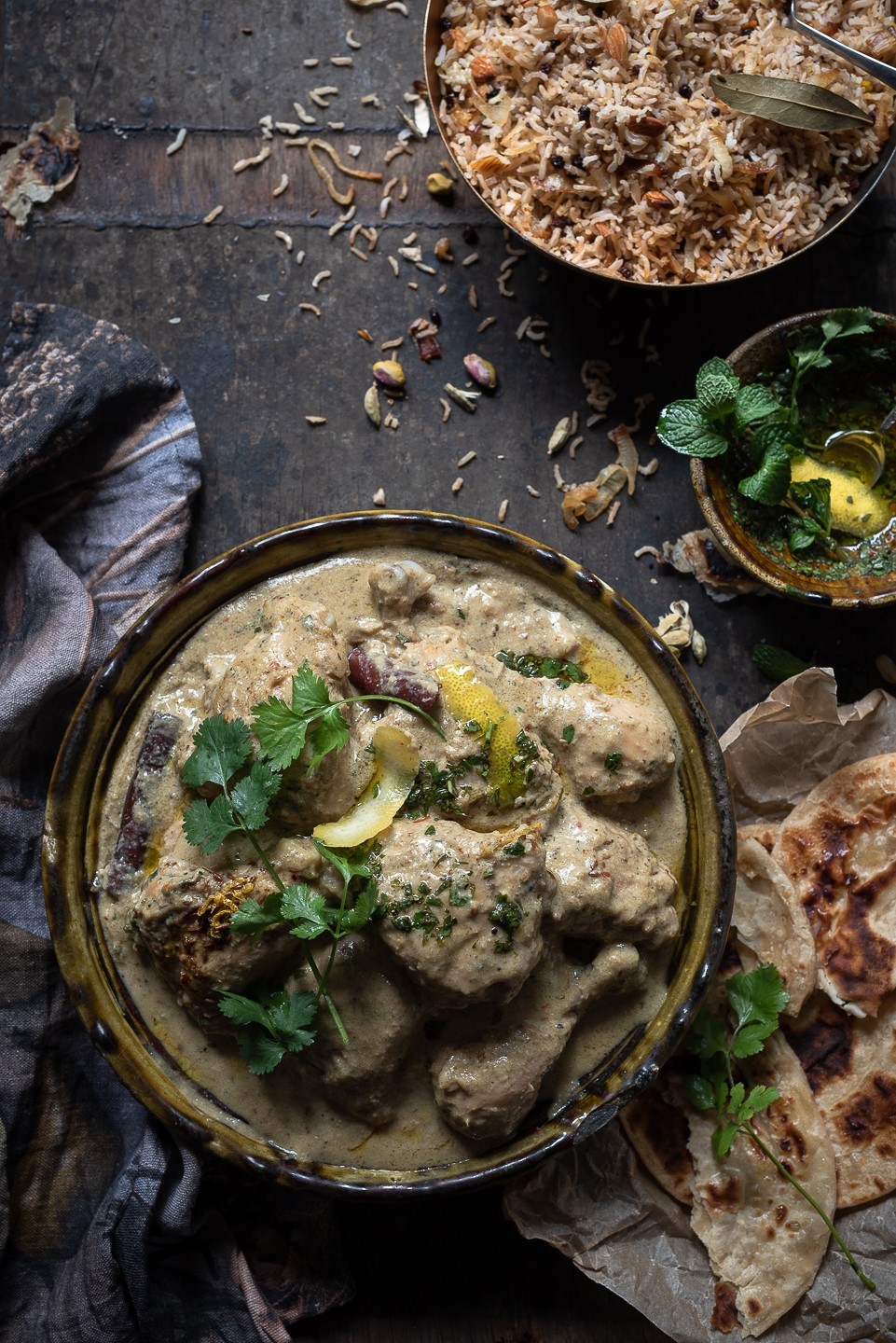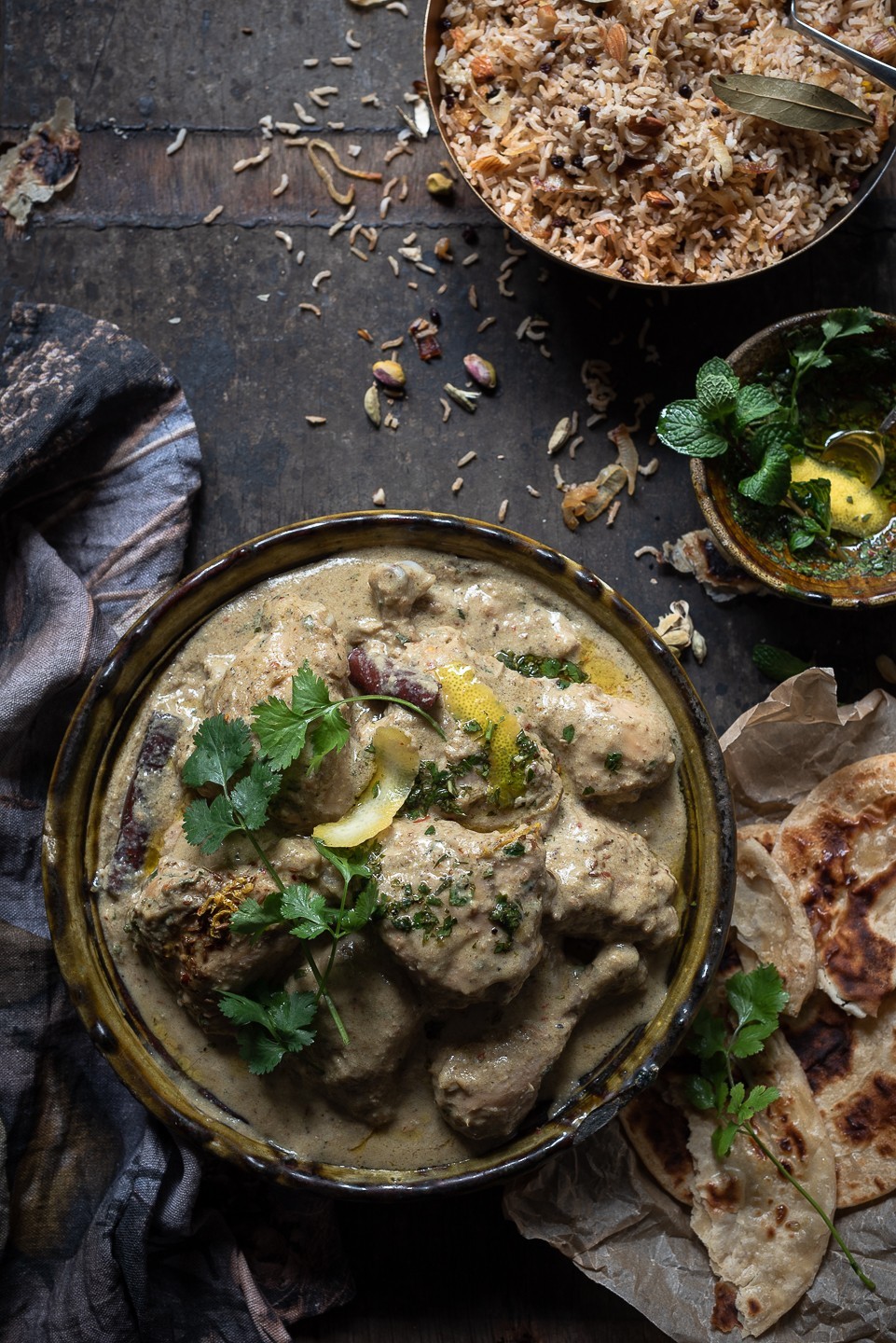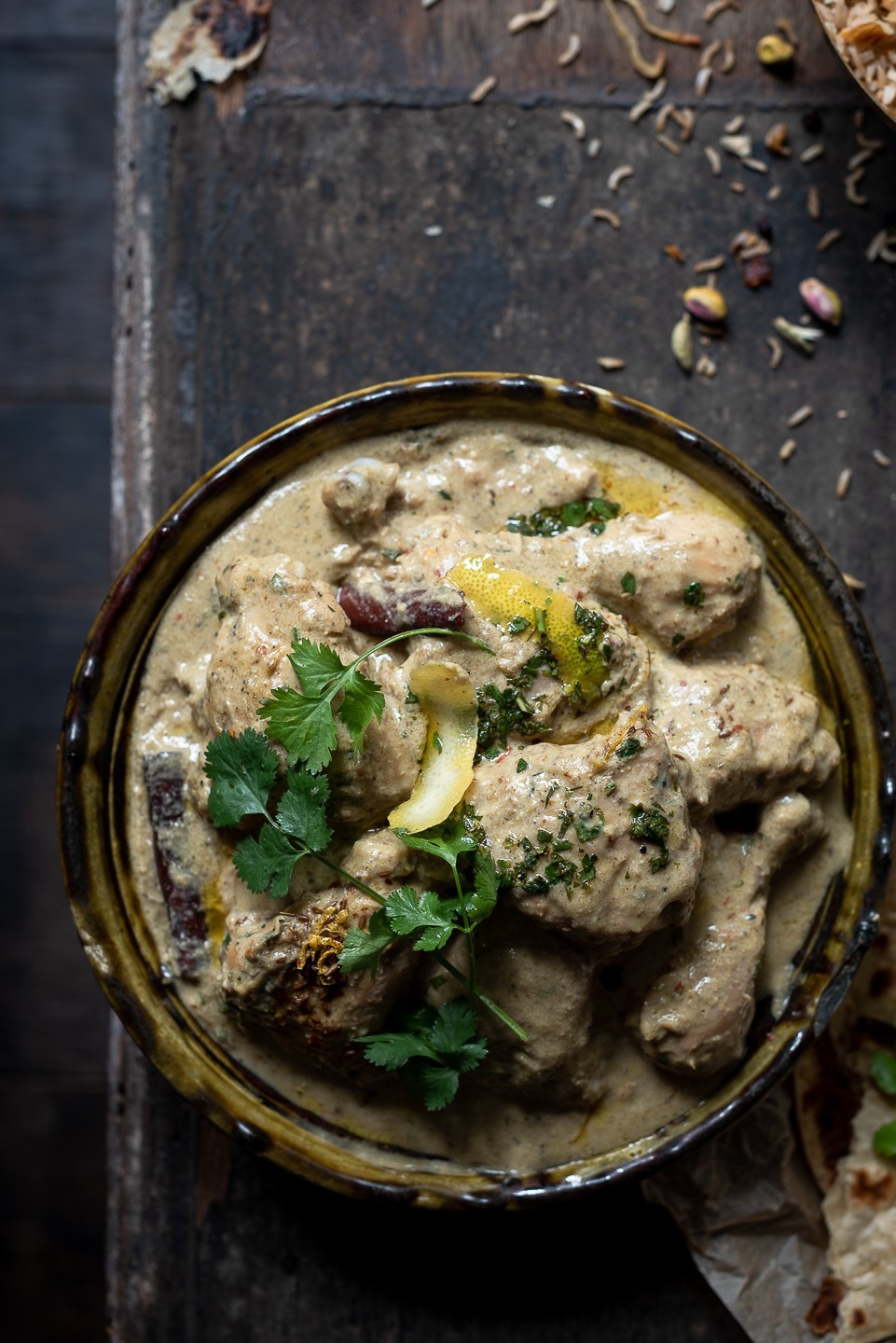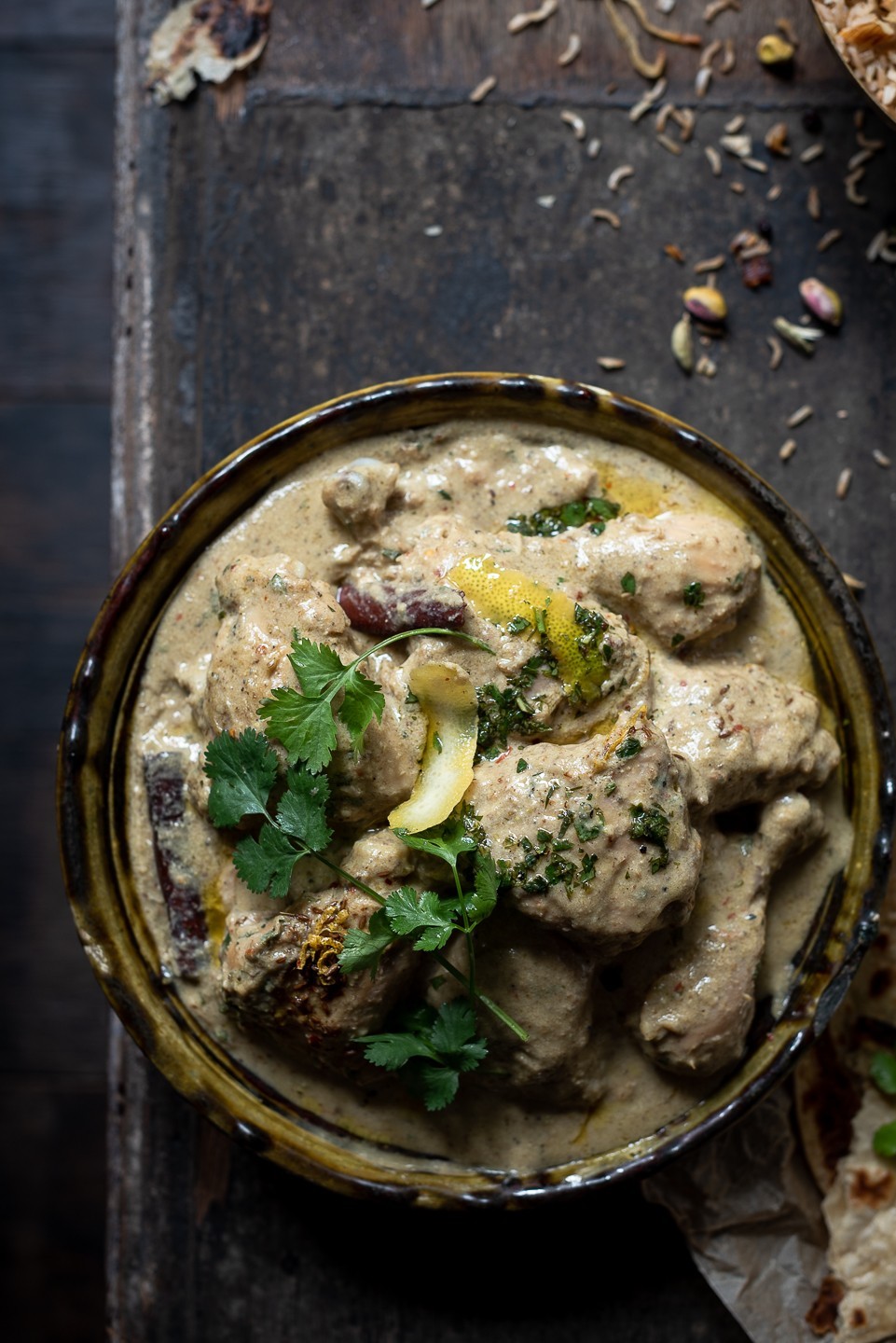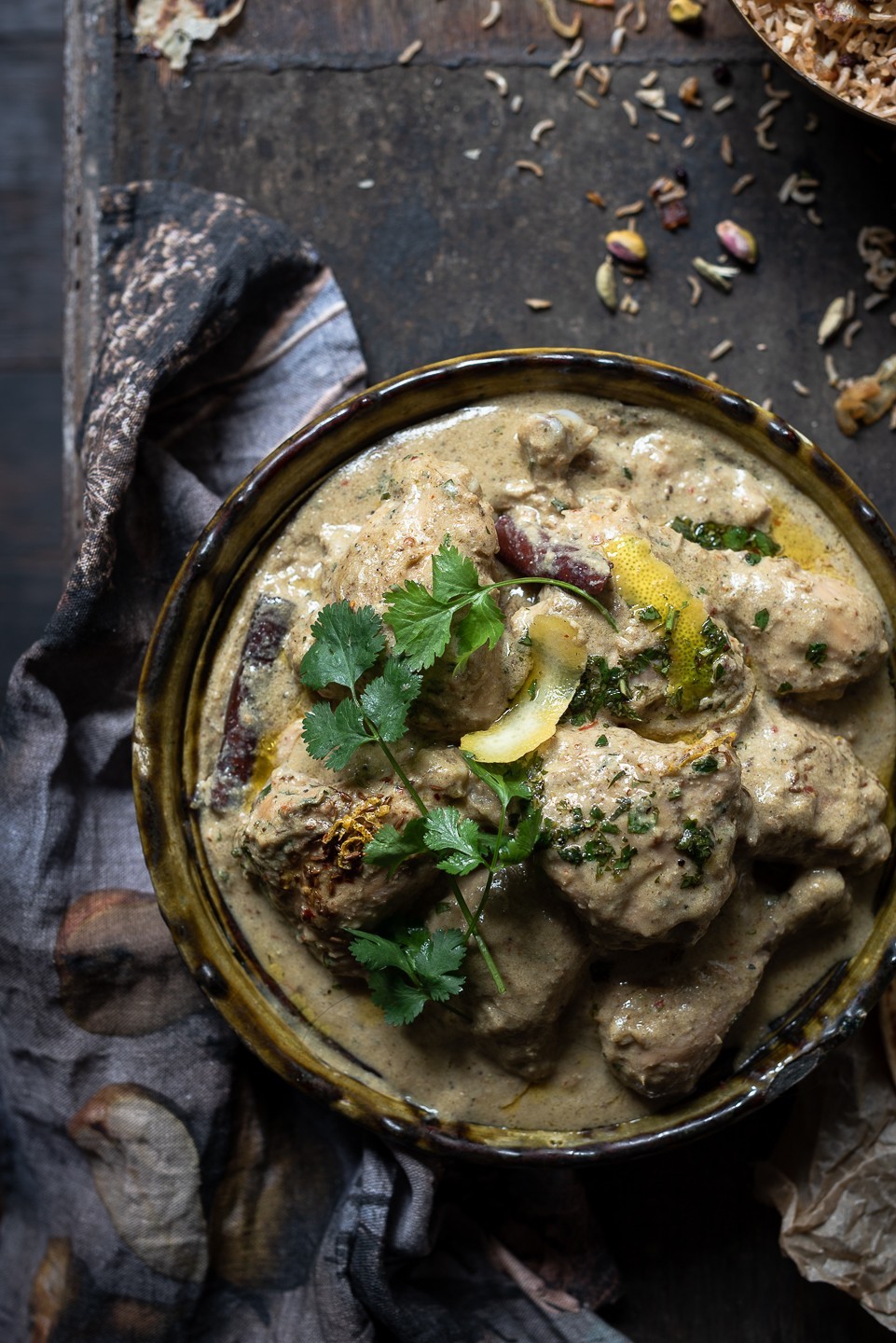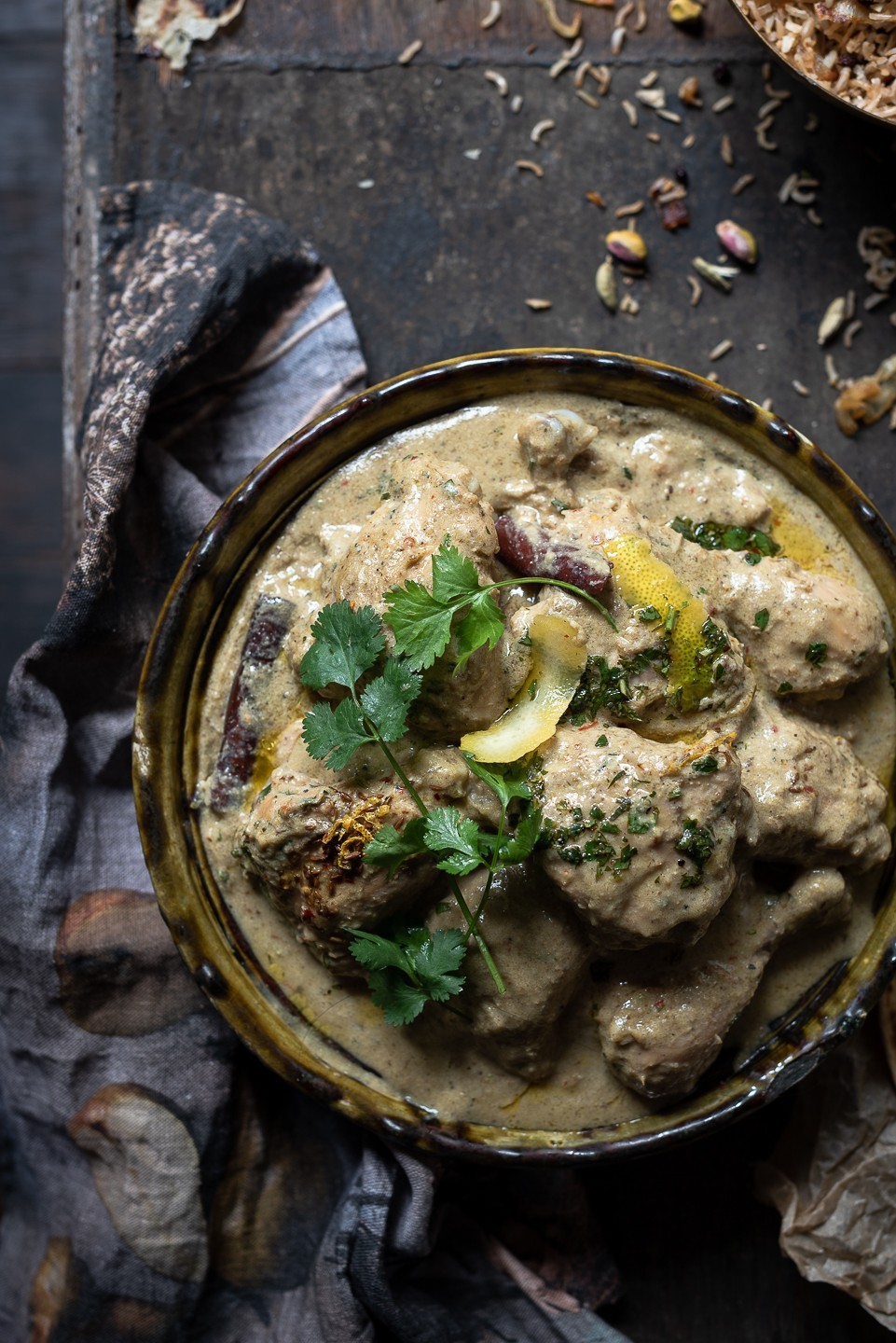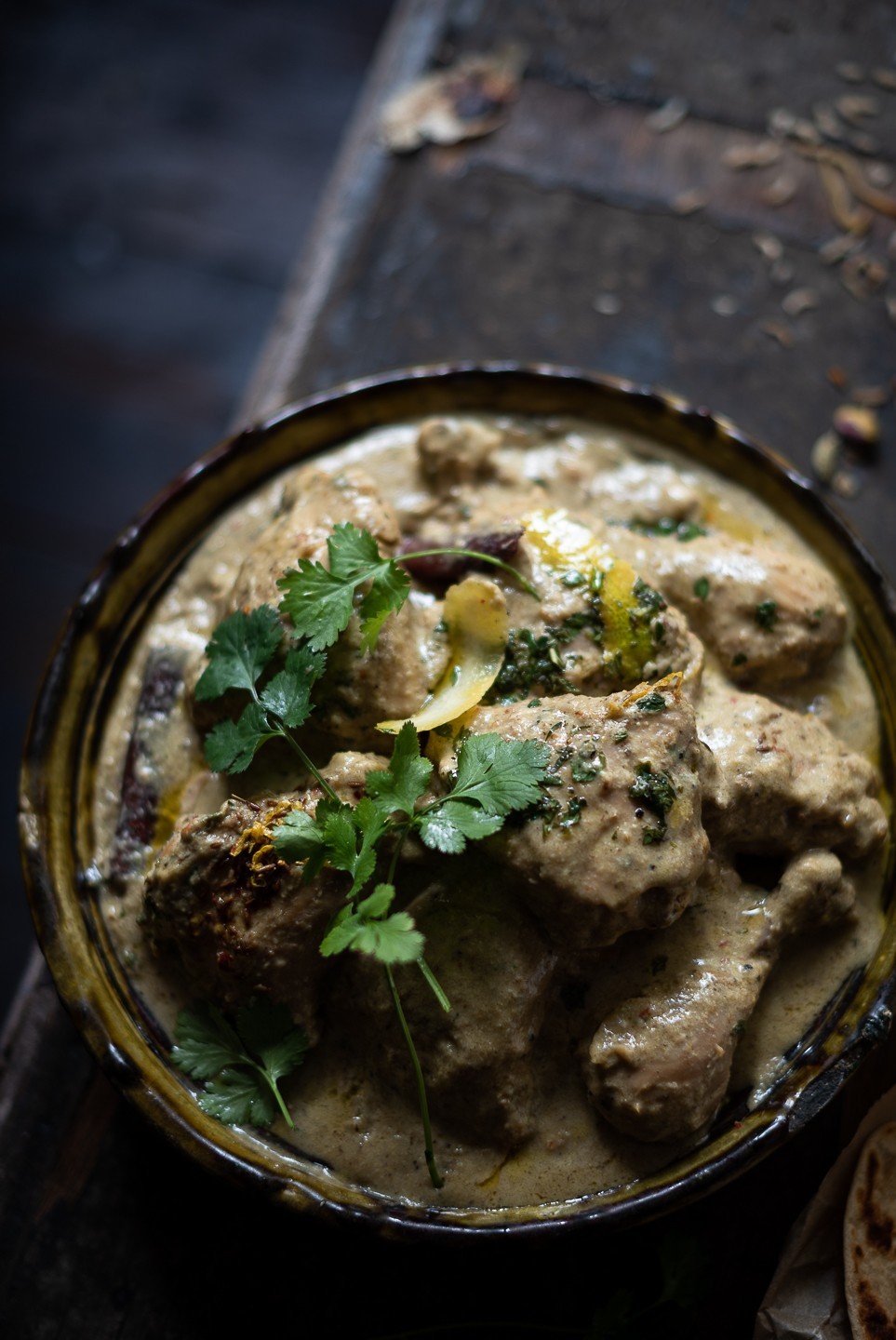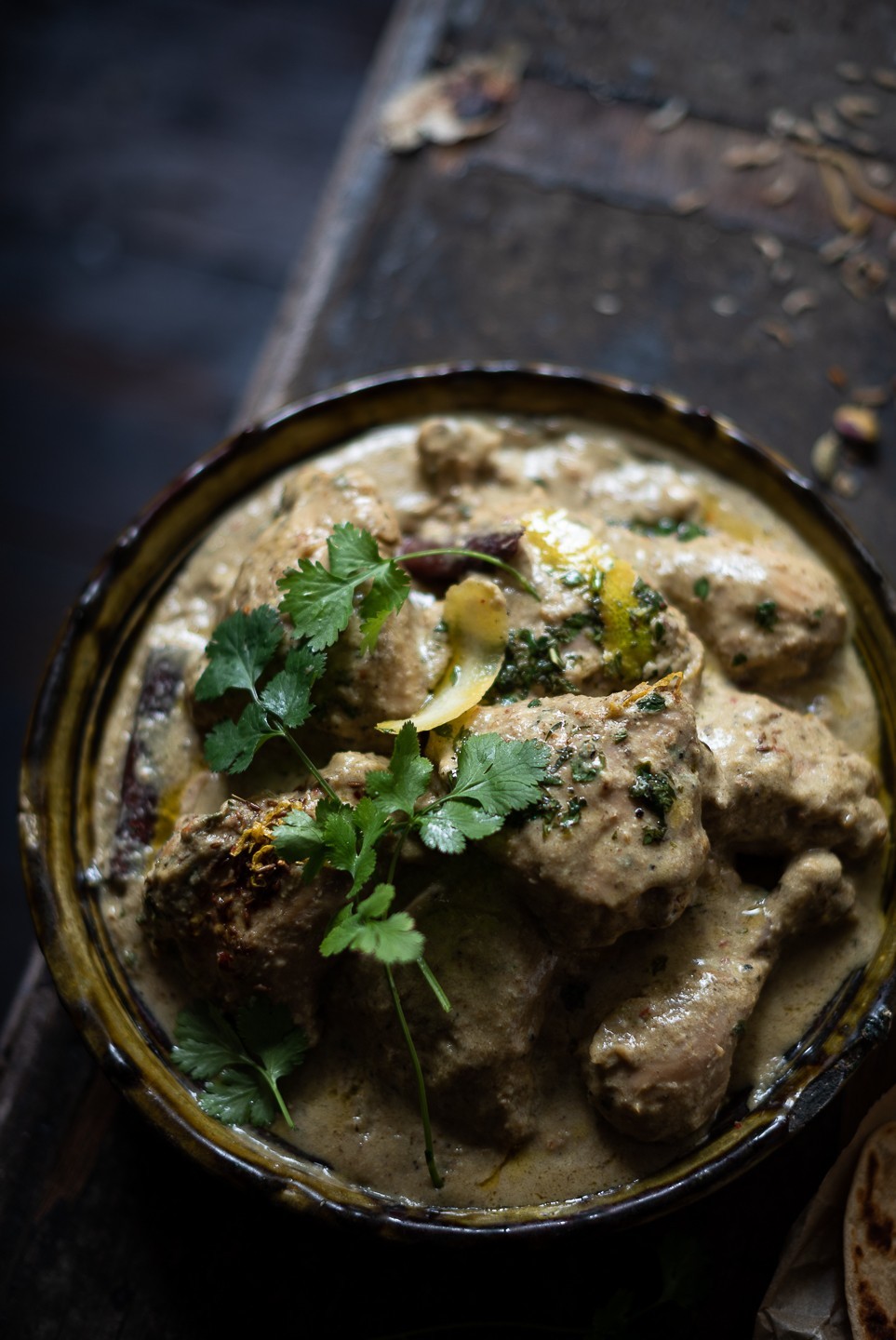 Coconut and pistachio chicken korma
Serves 6-8
50g (1/2 cup) pistachio nuts, raw
50g (1/2 cup) cashew nuts, raw
10ml (2 teaspoons) cumin seeds
10ml (2 teaspoons) coriander seeds
30ml (2 tablespoons) vegetable oil
15ml (1 tablespoon) butter
2 shallots, finely diced
2 garlic cloves, minced
5cm piece ginger, grated
7 cardamom pods, crushed, husk discarded
3 tablespoons desiccated coconut
5ml (1 teaspoon) Kashmiri chilli or 5ml
3/4 teaspoon dried red chilli flakes
½ teaspoon fine salt
60ml (1/4 cup) water
12 free range chicken pieces (thighs and drumsticks) skinless, bone-in
250ml (1 cup) chicken stock
400g tin coconut milk
2 cinnamon sticks
15ml (1 tablespoon) lemon juice
salt and freshly cracked black pepper
Fresh Coriander and mint chutney
a handful of each, mint, coriander and flat leaf parsley, roughly chopped
several slithers lemon peel
15ml (1 tablespoon) lemon juice
45ml (3 tablespoons) olive oil
a generous pinch of sea salt flakes
Hot Cumin butter
5ml (1 teaspoon) cumin seeds
a pinch of chilli flakes
zest of half a lemon
45ml (3 tablespoons) butter
Place the pistachio and cashew nuts in a bowl and cover with boiling water. Set aside to soften for at least an hour.
In a pan, dry toast the cumin and coriander seeds until fragrant, 3-4 minutes. Transfer to a mortar and pestle and grind until fine.
Heat 1 tablespoon oil and the butter in a Le Creuset Signature round casserole. Sauté the shallots until softened, about 6 minutes. Add the garlic and ginger and cook for another minute. Scrape the onions into a food processor.
Drain the soaked nuts, then add to the onions, along with the cardamom, desiccated coconut, Kashmiri chilli, chilli flakes and salt. Add the ground cumin and coriander and blitz until the nuts are breakdown down. Add the water and pulse to form a paste.
Season the chicken lightly with salt and black pepper. Heat the remaining oil in the Le Creuset Signature round casserole and brown the chicken in batches. Return all the chicken to the pot. Add the spice paste and braise for 3-4 minutes.
Add the chicken stock, coconut milk and cinnamon sticks. Cover and simmer on a medium heat for about 50-55 minutes. Add the lemon juice and adjust seasoning if needed.
For the chutney, combine all the ingredients in a bowl and set aside until you're ready to serve.
To make the cumin butter, dry toast the cumin over a medium heat for several minutes. Add the chilli, lemon zest and butter. Once the butter starts to splutter, pour over the curry and serve immediately with brown basmati pilau, roti and sambals.
This post was sponsored by Le Creuset. As always, opinions and comments are my own.