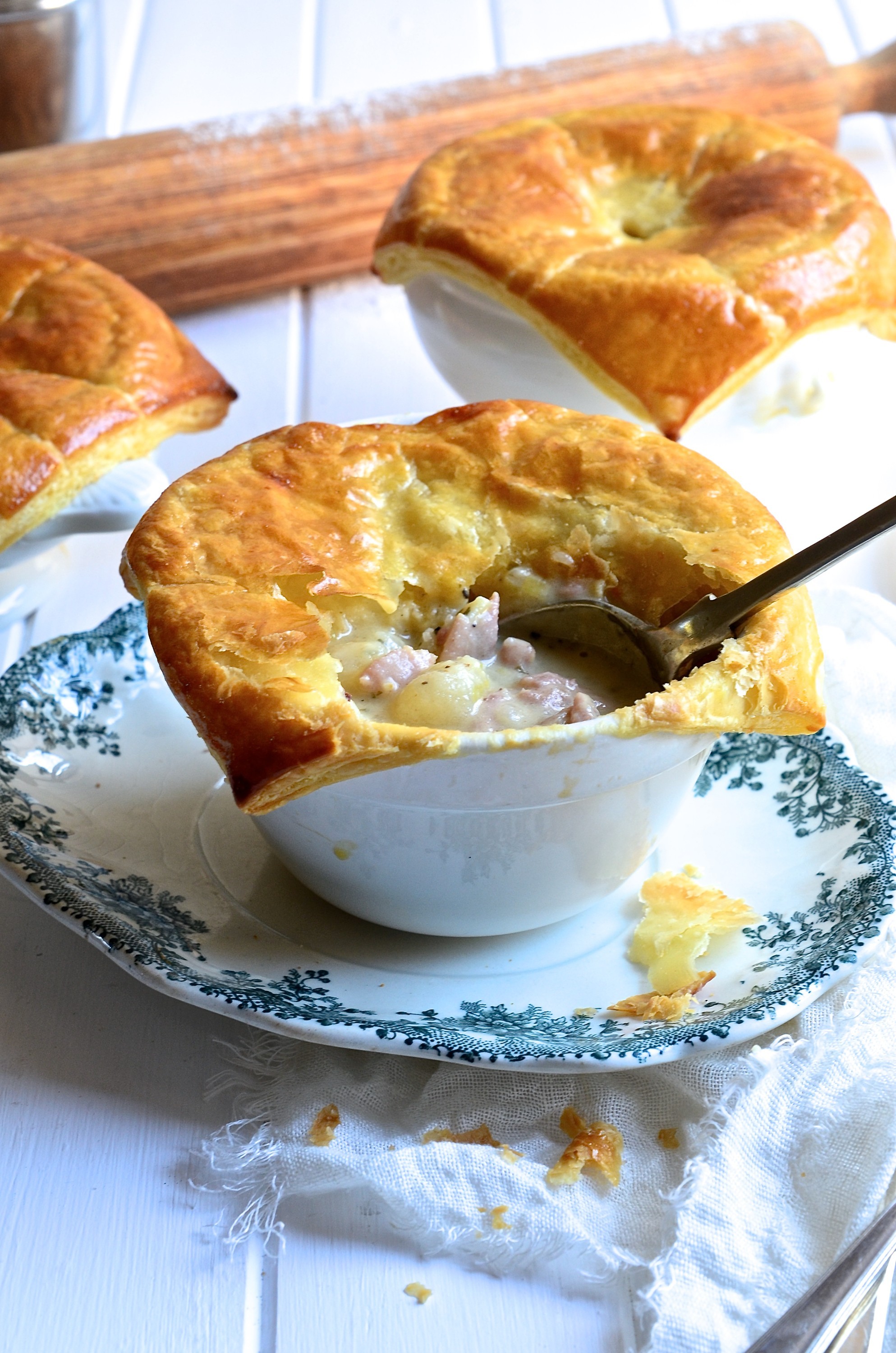 It's hard not to love pie. Crisp layers of flaky pastry, baked golden with a hearty filling. And what could be more comforting than chicken pot pies?
Here, I've made individual servings, which does away with rivalry over who deserves the last piece of pie. The flavours are classic – bacon, chicken, leeks and potatoes! If you're pushed for time, prepare the filling the day before and pop the pastry lids on when you're ready to bake the pies. To feed a crowd, make double and bake in two large ovenproof dishes.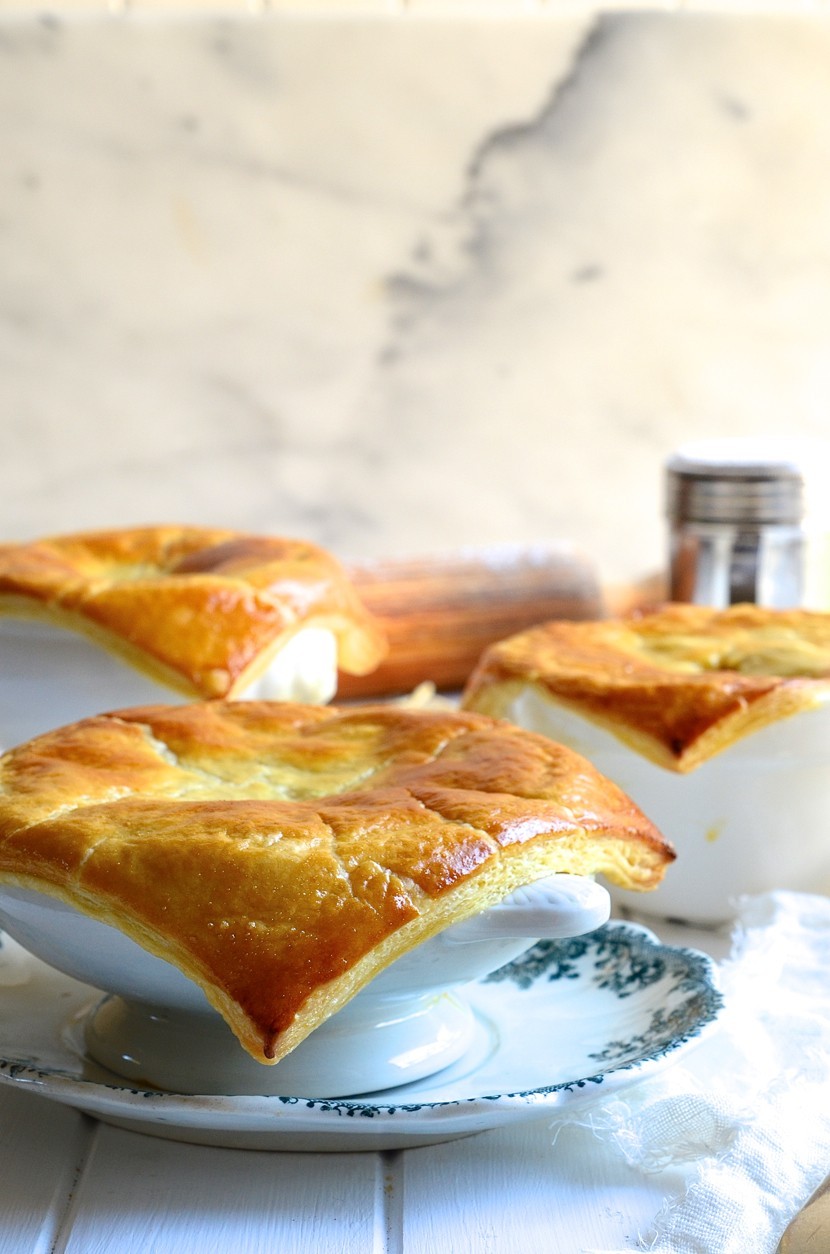 Chicken pot pies with leeks and bacon
Serves 4-6
1 tablespoon olive oil
2 tablespoons butter
125g smoked back bacon, cut into lardons
2 leeks, chopped into rounds
zest and juice of half a lemon
2 stems lemon thyme or regular thyme
4 free range chicken fillets, cut into strips or cubes
2 waxy potatoes, peeled and cubed
1 tablespoon flour
1/4 cup white wine
1 cup chicken stock
1/2 cup crème fraîche
40og puff pastry
egg wash, made up of 1 egg and 2 tablespoons water, whisked together
Preheat the oven to 200º C. Heat the olive oil in a large pan and fry the bacon until nicely browned. Remove from the pan and drain on paper towel. Add the butter to the same pan and sauté the leeks with the lemon zest and thyme for several minutes until the leeks are softened. Move the leeks to the side of the pan and add the chicken pieces. Season and brown on both side for 2 minutes. Add the potatoes to the pan and stir through.
Sprinkle the flour over the chicken pieces and stir to coat. Deglaze the pan with the wine, followed by the chicken stock. Bring the sauce up to the boil, add the bacon back into the pan. Stir through the crème fraîche, place the lid on and simmer for approximately 25 minutes until the sauce is thickened and the potatoes are fork tender.
Divide the filling into individual ovenproof bowls and allow to cool slightly. On a well floured surface, roll the puff pastry out to a 3mm thickness. Cut into squares slightly larger than the pie dishes. Place the pastry lids over the rims and press down lightly. Pierce the top of the pastry with a sharp knife to create steam holes, brush with egg wash and bake for 25-30 minutes until puffed and golden.