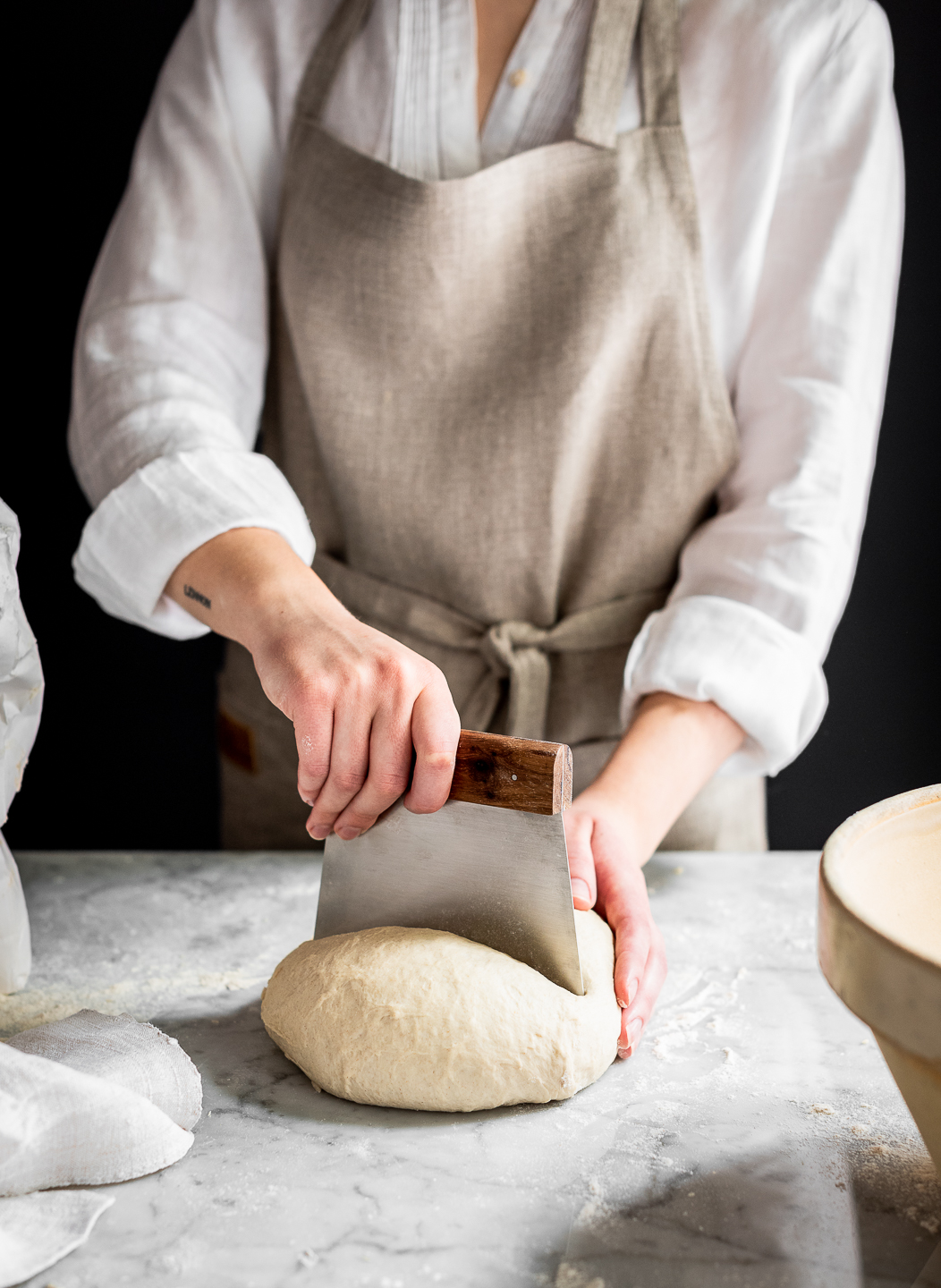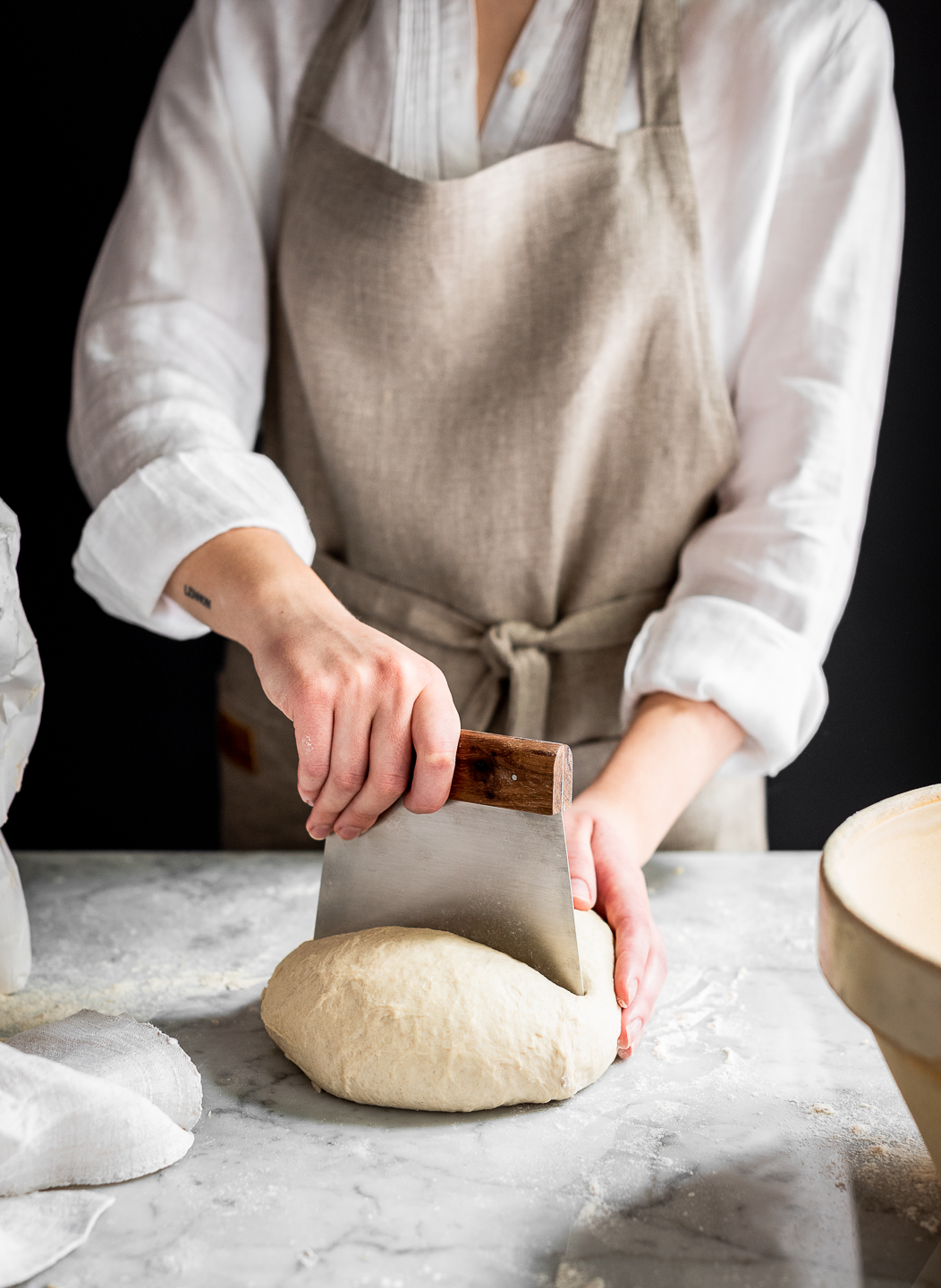 Serendipitously, my career started in fashion design. Thirty-five years later and I'm working with fabric once again. I'm delighted to announce the launch of The Bibby's Kitchen Cooks' Collection. As 2021 unfolds, we'll be adding bespoke handmade pieces and small-batch products to our Kitchen Essentials. The Classic Country Apron is made from 100% linen, with a distinctive texture and characteristic slub. I've designed the aprons with a comfortable roomy fit that allows for easy movement. The cut is unfussy and timeless.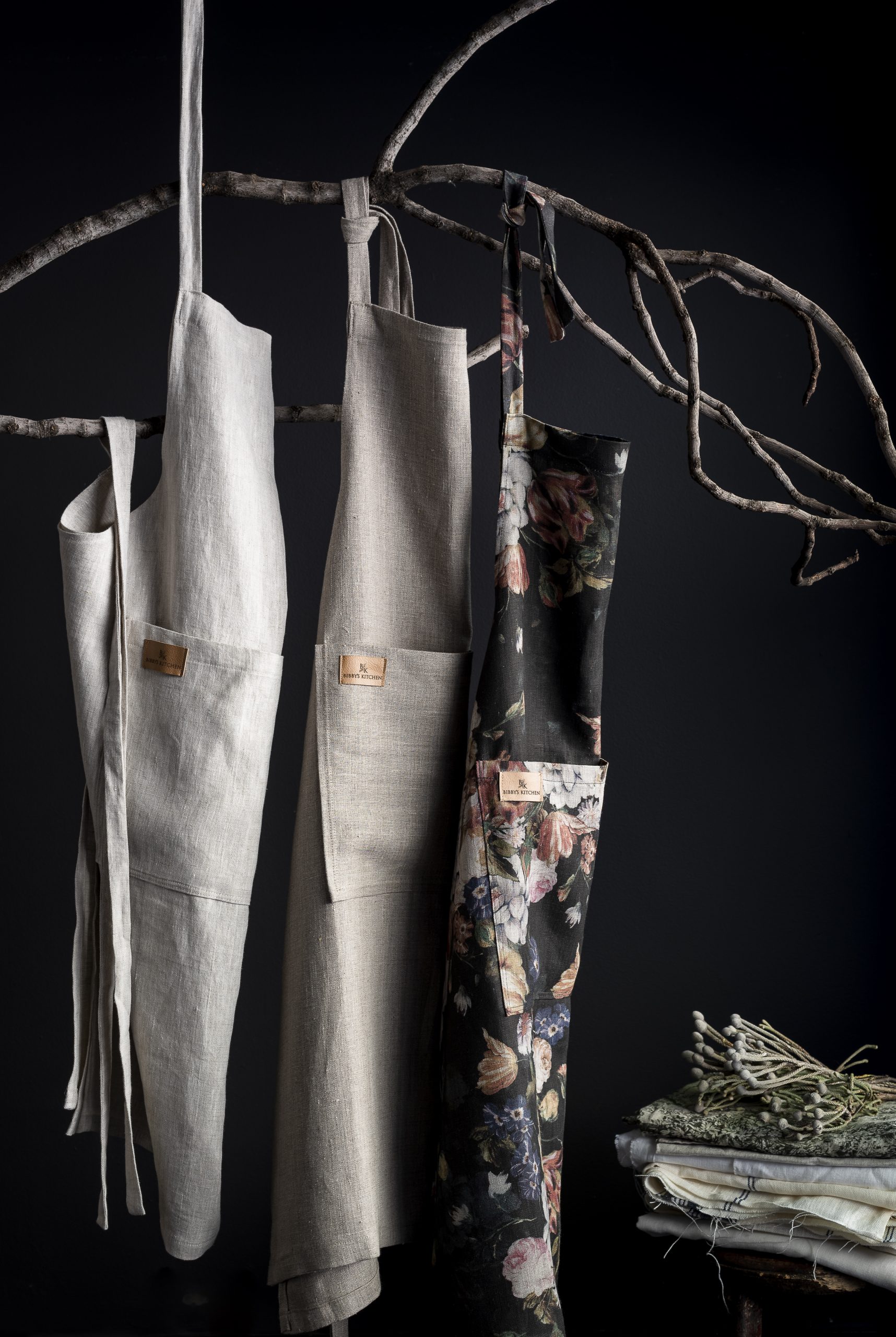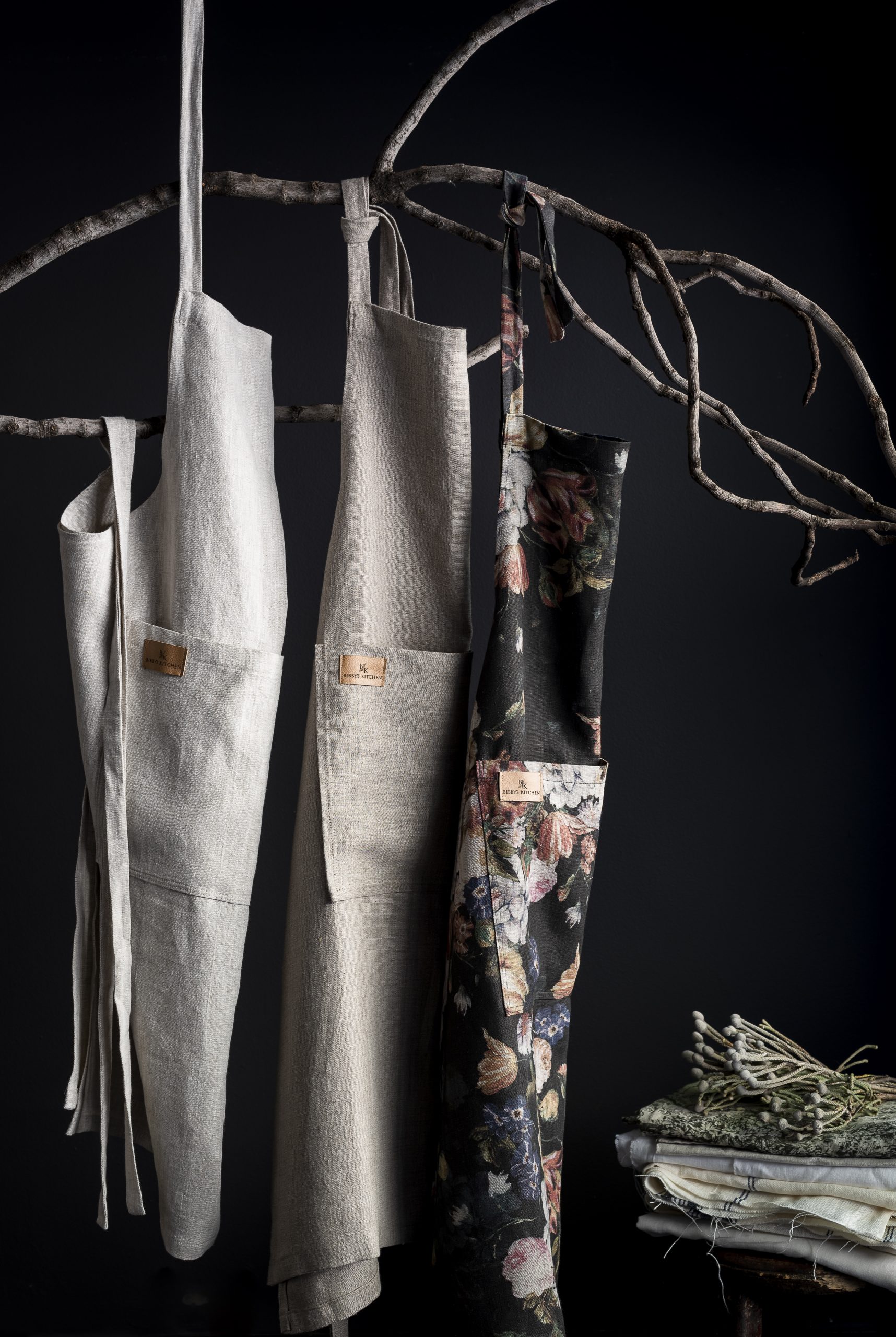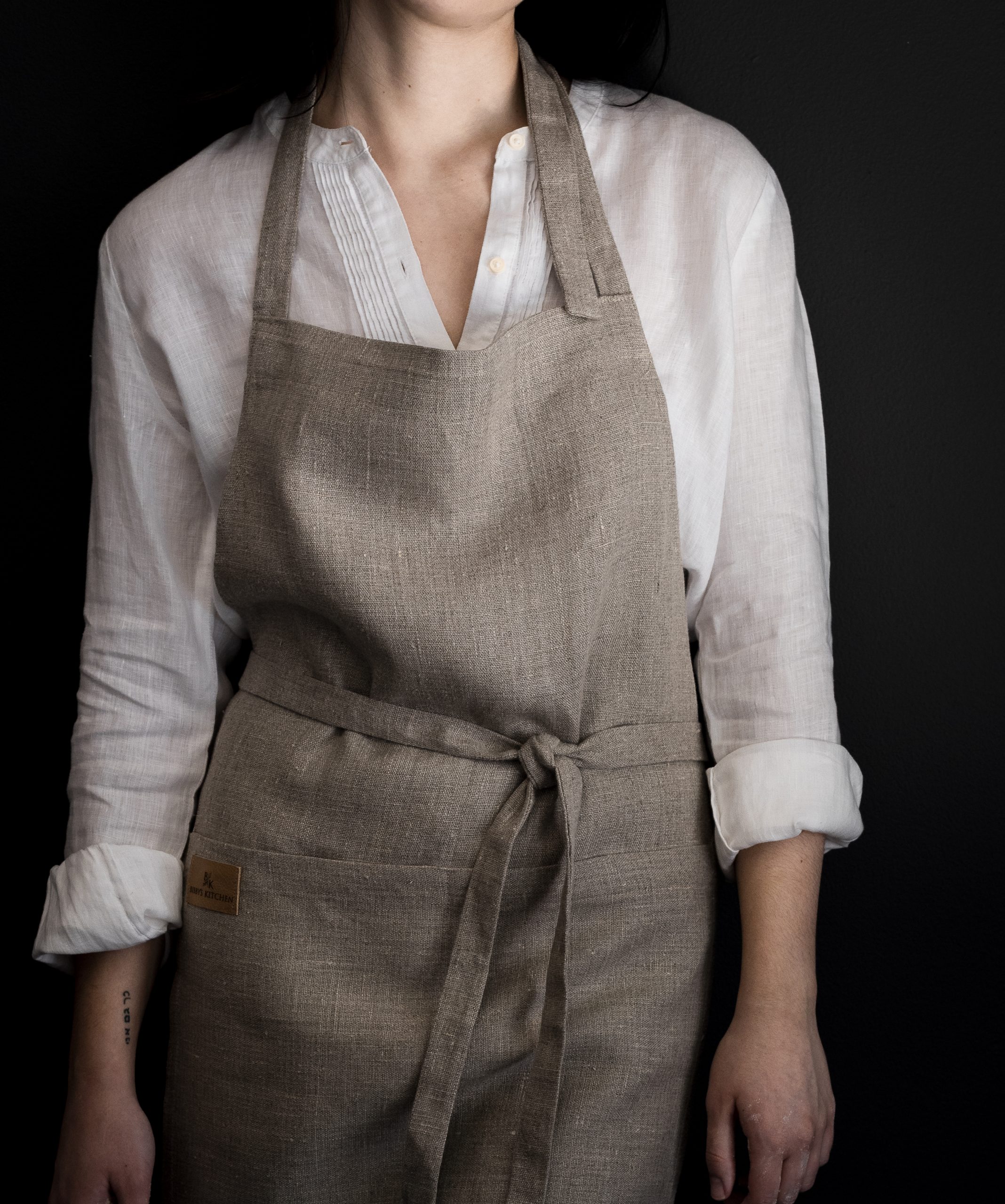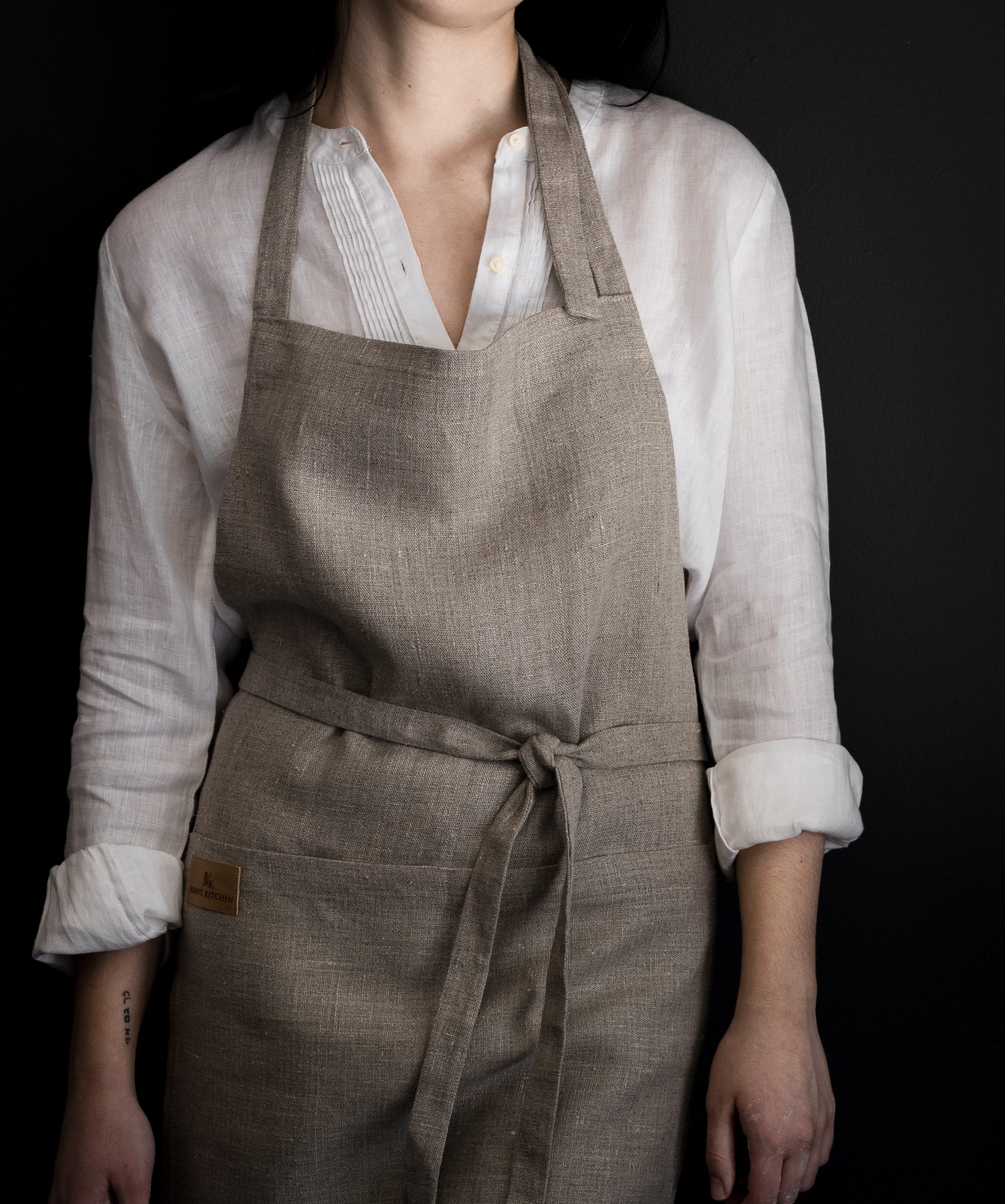 A word about how to care for linen
Always wash in cold water using a mild detergent.
Press excess water out gently without wringing.
Dry out of direct or harsh sunlight to retain colour.  Printed colours fade softly over time.
Linen wears gently with age and softens with frequent laundering.
Allow for a 3% shrinkage after the first wash. Additional ease has been provided  for.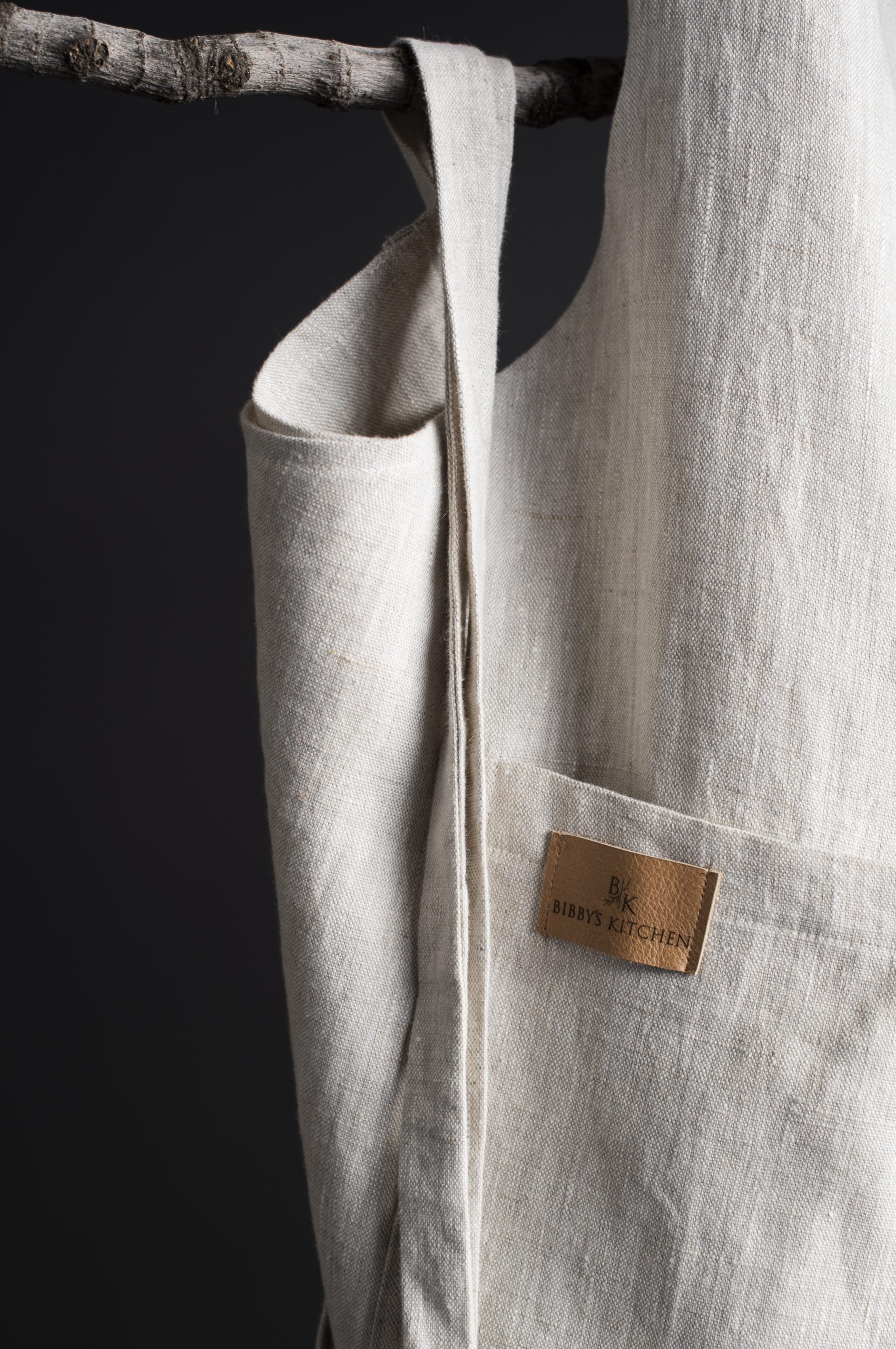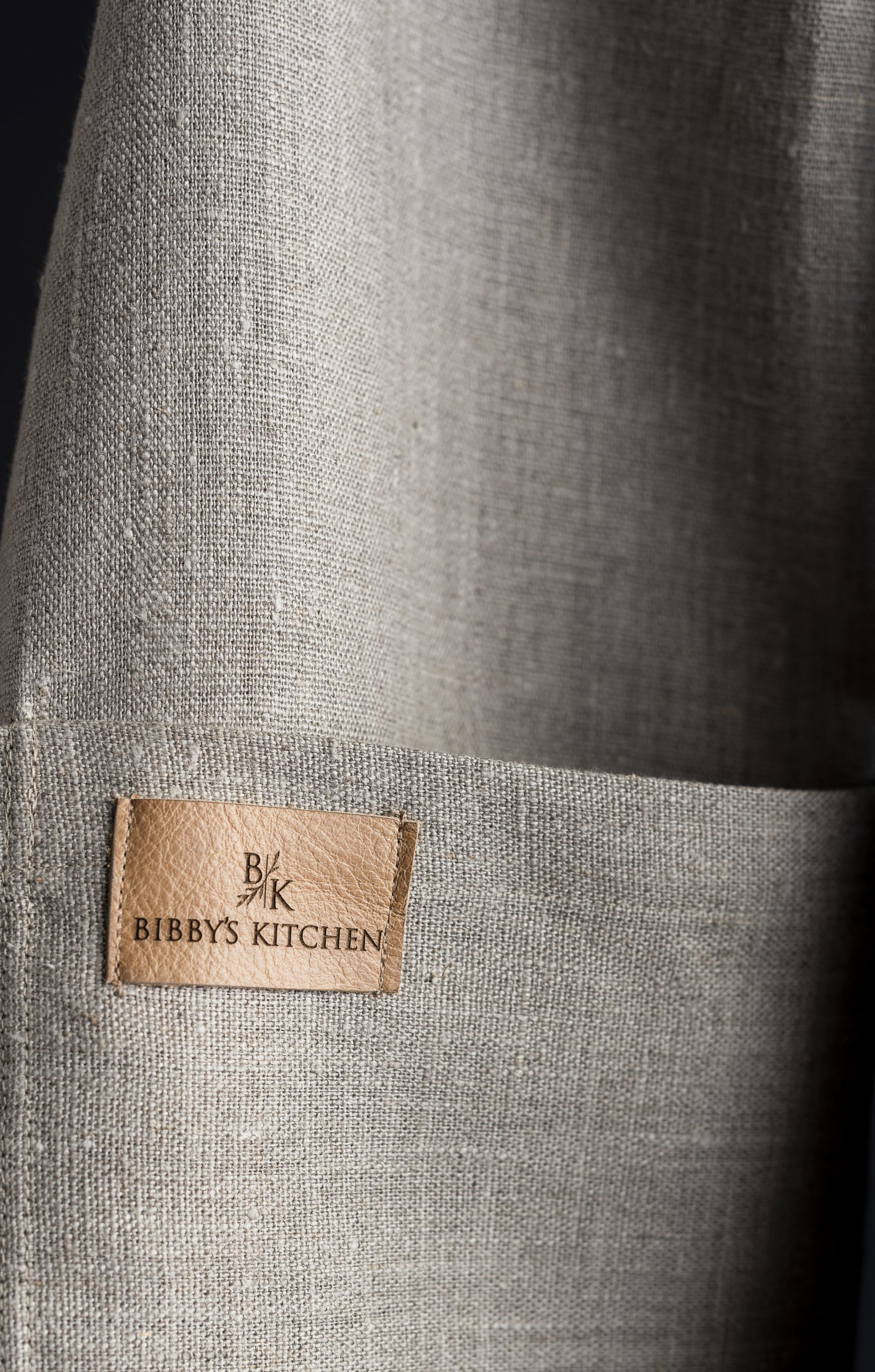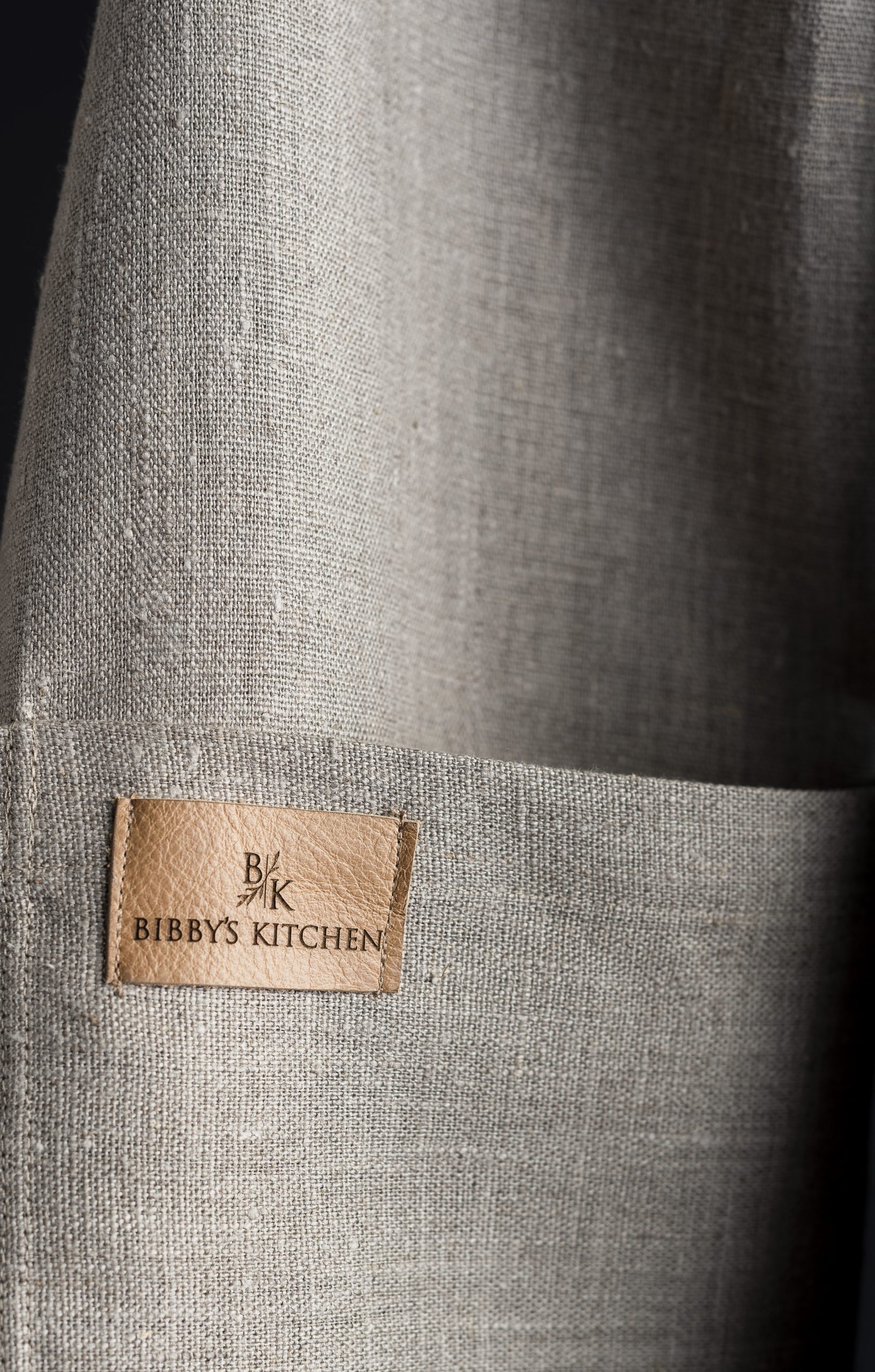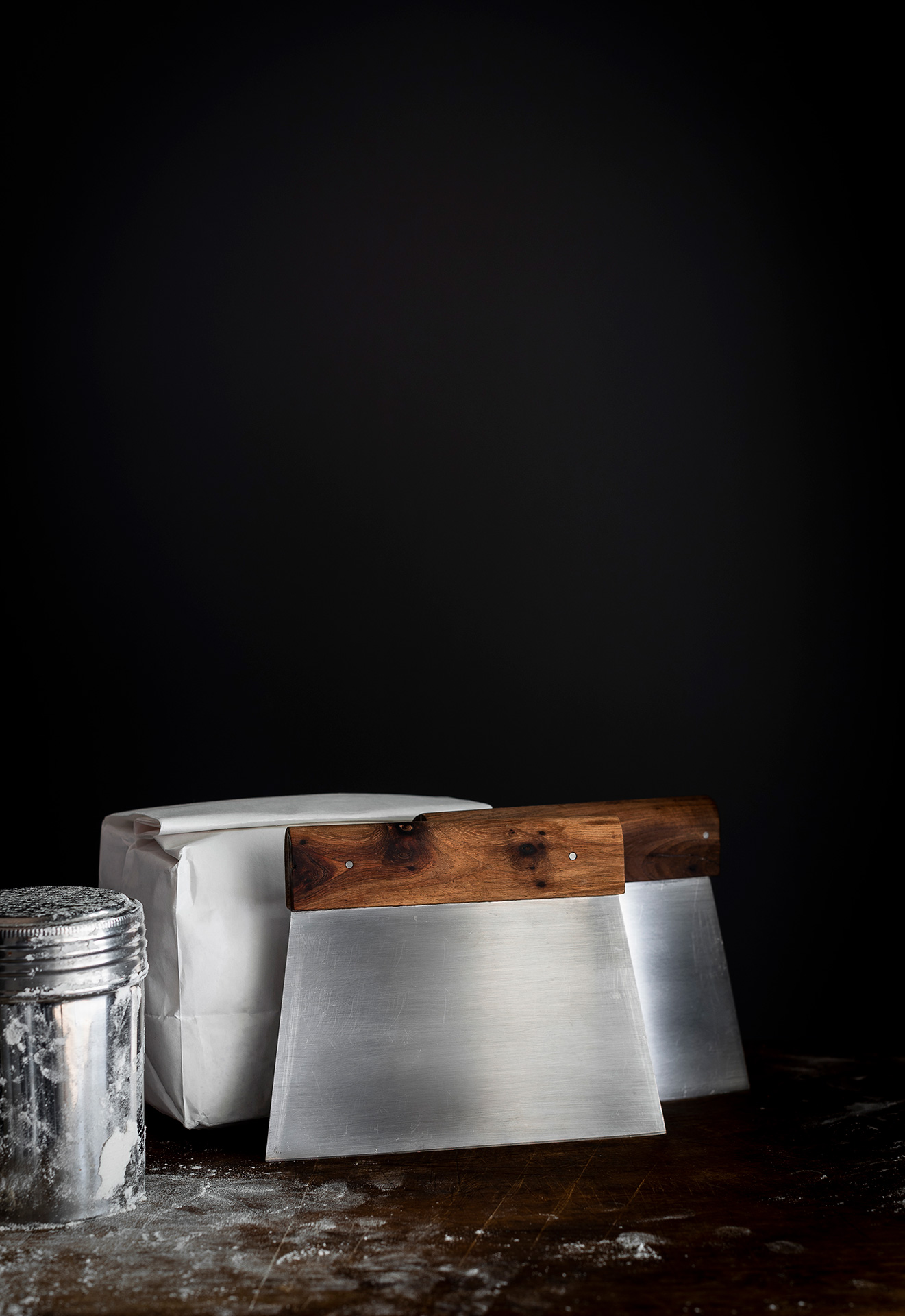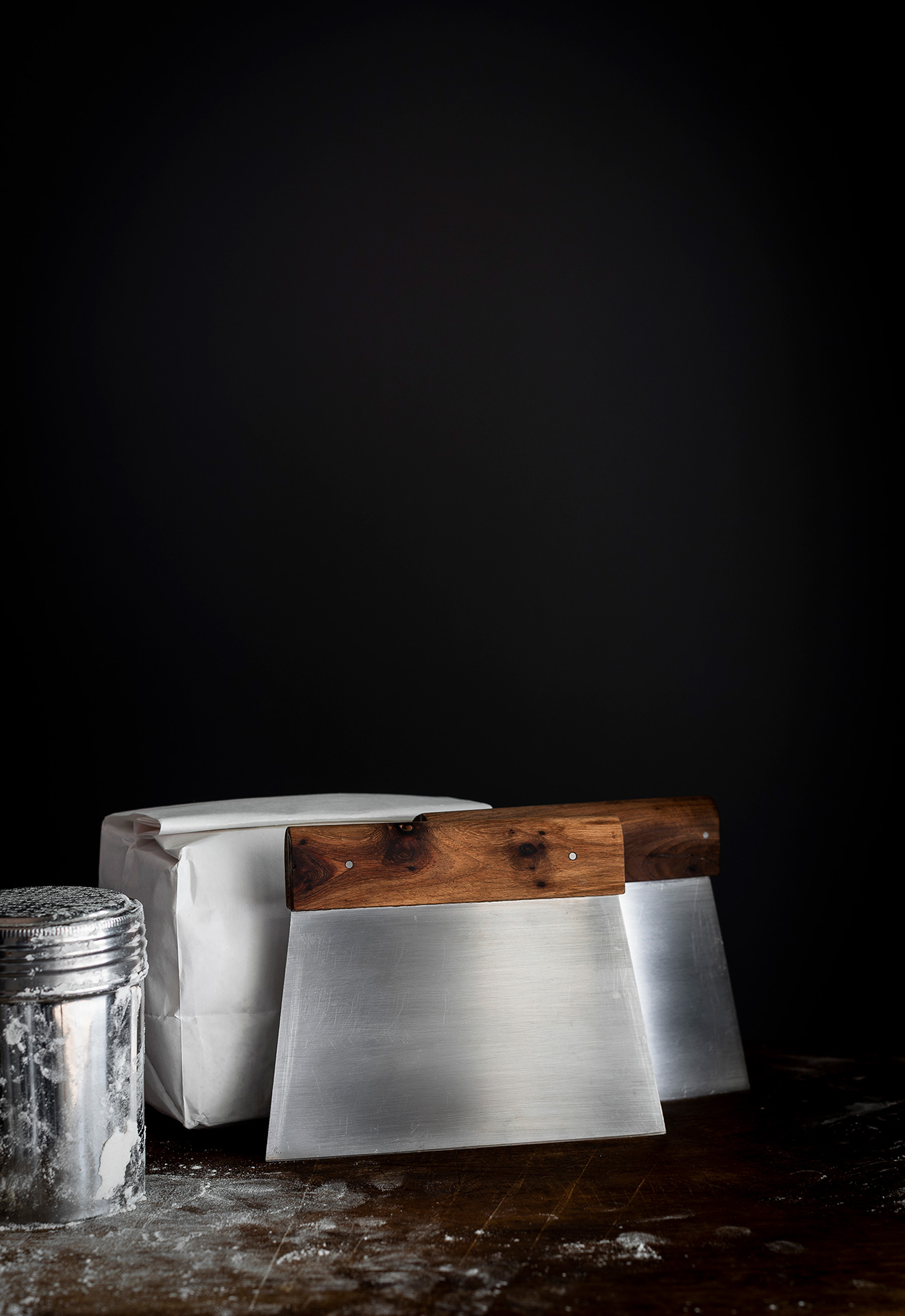 Bakers' Essential – Classic Hand-crafted Bench Scrape . The handiest kitchen tool for tucking and lifting dough, scraping together scraggly scraps and cleaning off the bench. Made from food-grade stainless steel and a hand-crafted wooden hand grip, it's one of my most useful kitchen essentials. To care for your bench scrape, wash in warm water without soaking. Feed it every now and then with a slick of olive oil to keep the wood happy and well-fed.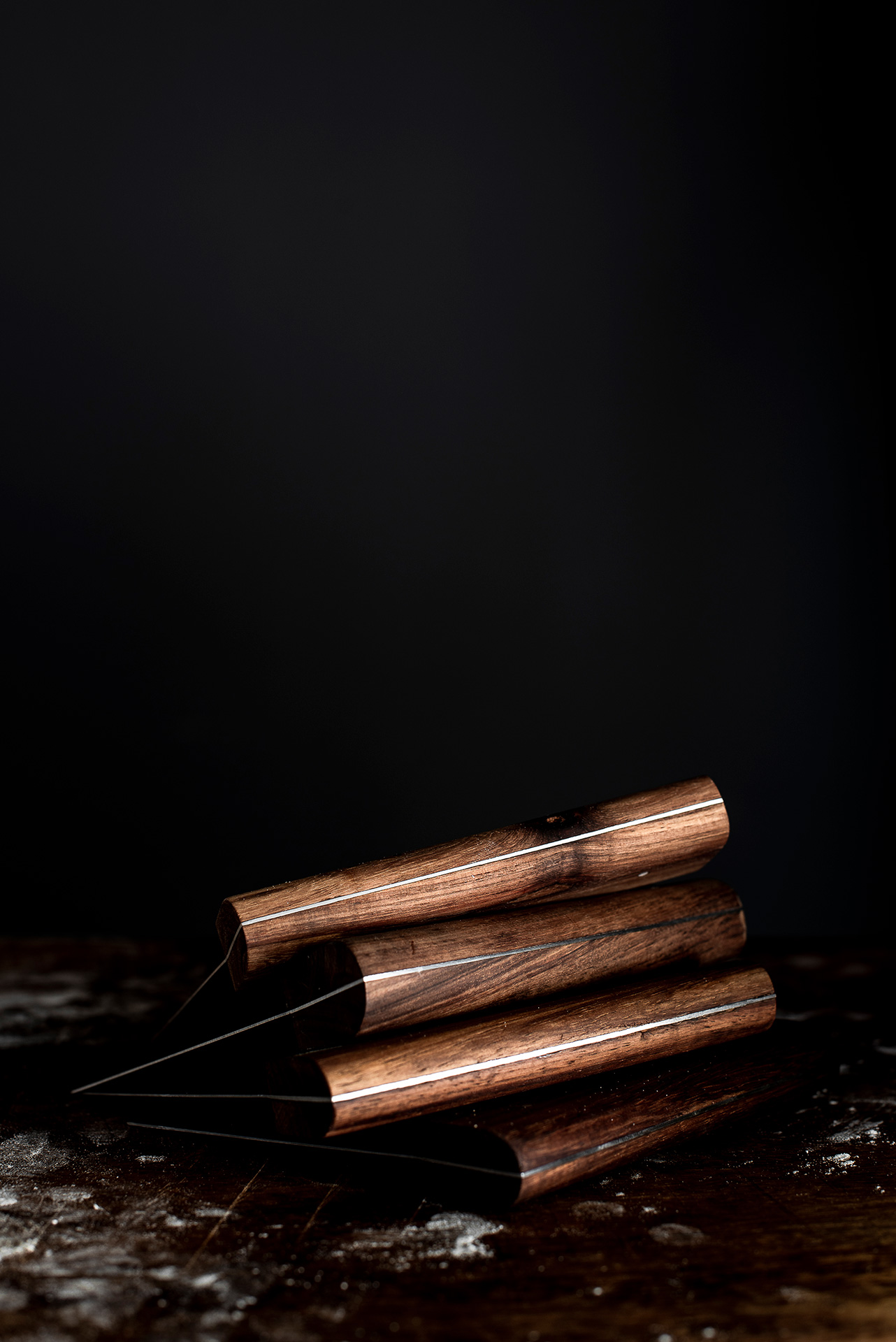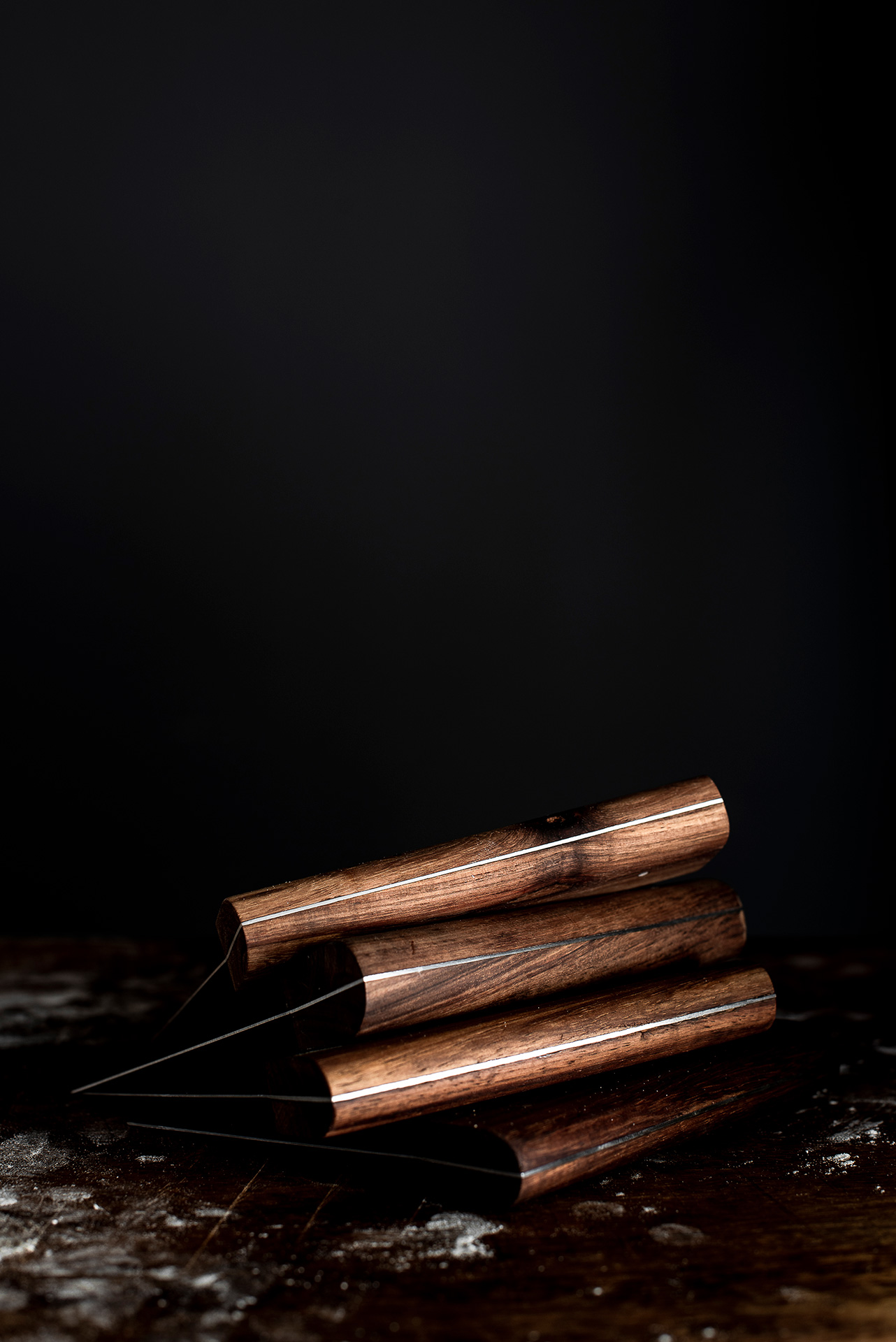 The Luxury Cook's Collection is the perfect gift for anyone who loves spending time in the kitchen. It includes a signed copy of the Bibby's Kitchen Cookbook, 1 x Bench Scrape, 1 x Classic Country Apron in the colourway of your choice. For the month of December, a complimentary copy of the Ebook, Beautiful Home Food is included in the Cooks' Collection.
Shop The Bibby's Kitchen Cooks' Collection
Currently shipping within SA only.