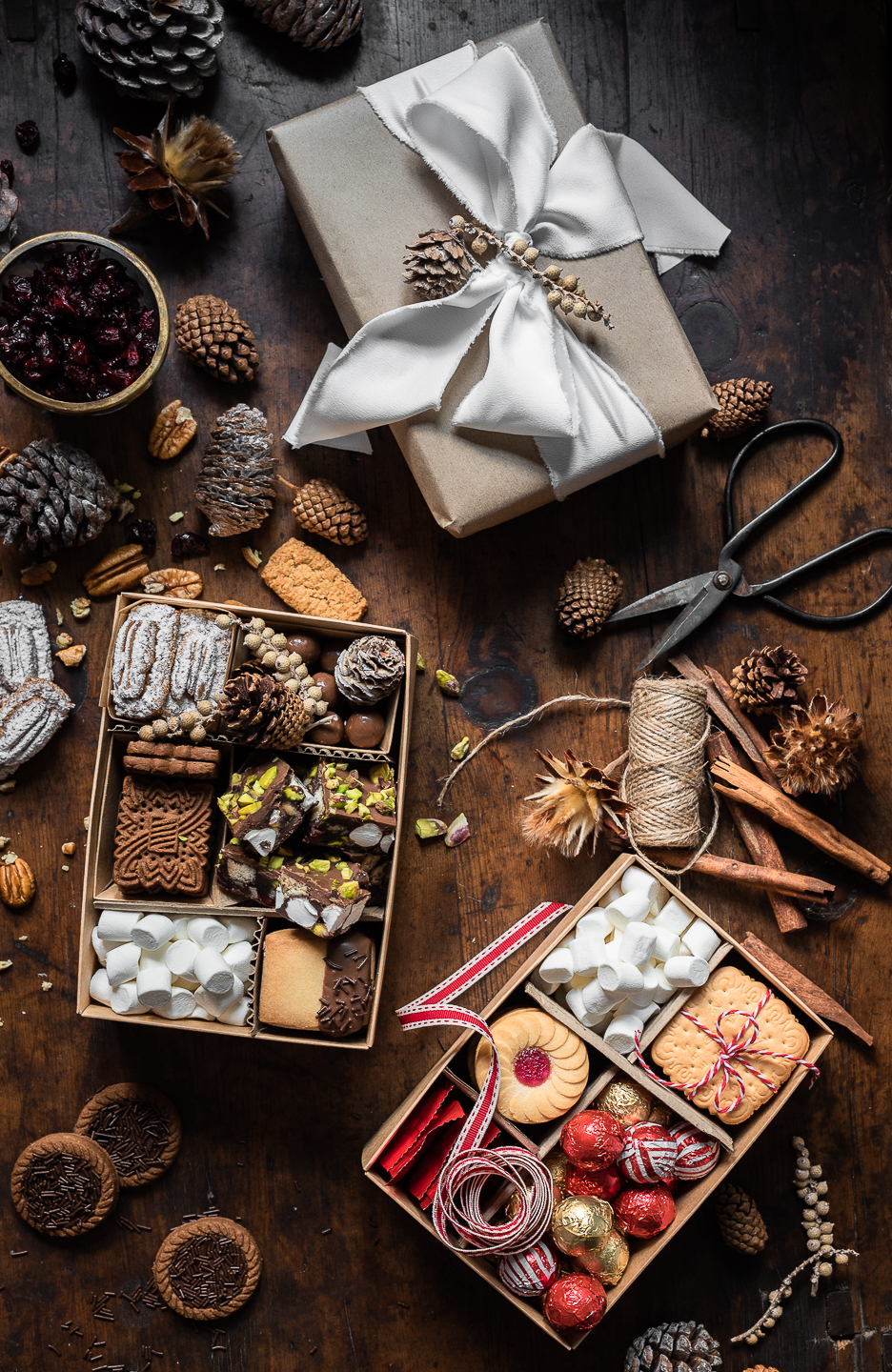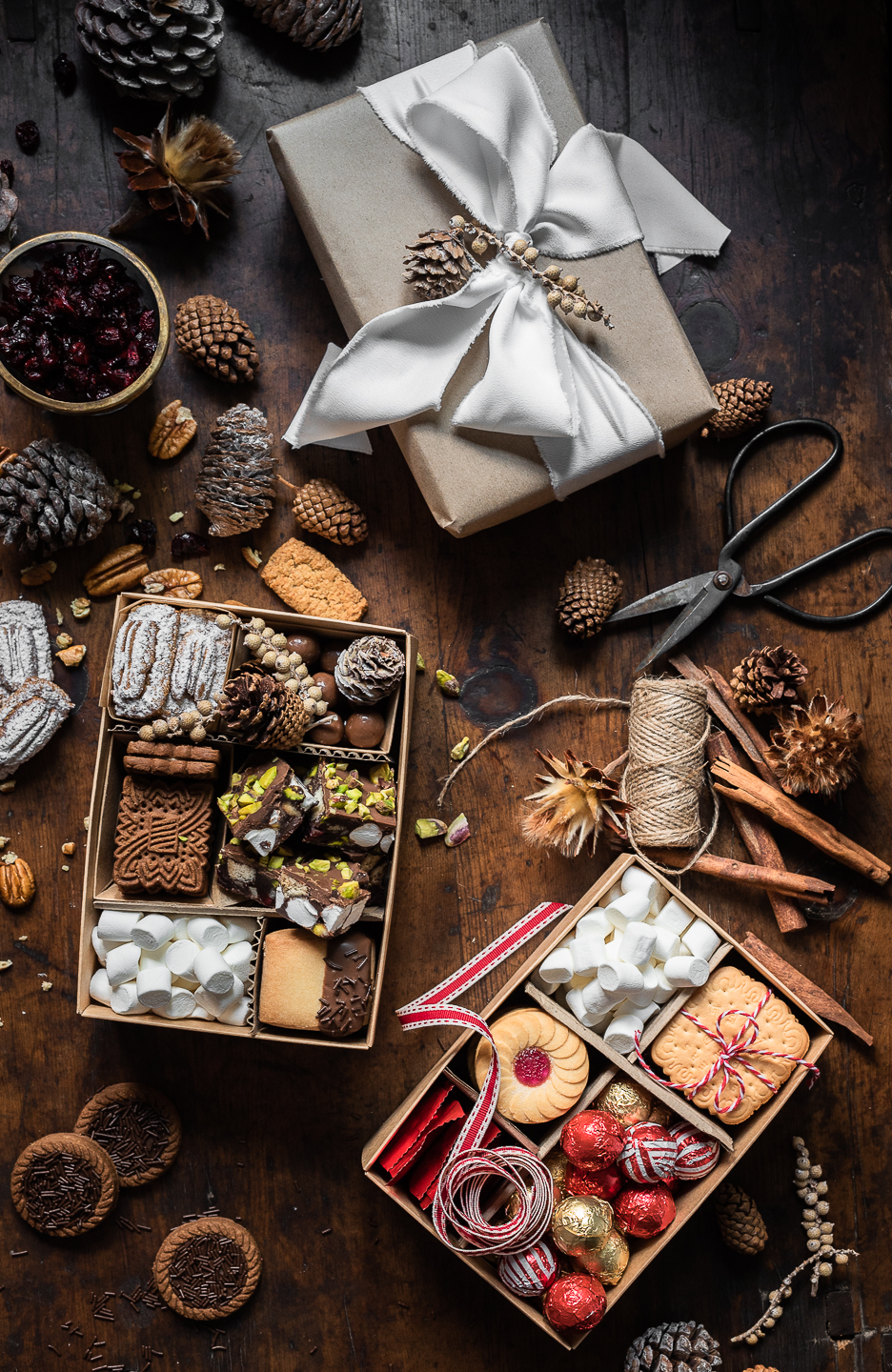 As someone who loves to eat, there's nothing better than being at the receiving end of a personalised food gift. It tastes of love and thoughtfulness. Whether wildly flamboyant or simple, it's one of the most affordable ways of gift-giving. For my Bakers Biscuit Gift Box you'll need some shiny bits and bobs from the craft draw, seasonal candy and of course, Bakers Choice Assorted Biscuit Range. Think dip, sprinkle and embellish. It's a no holds barred situation.  We're standing behind Mae West's sentiment, 'Too much of a good thing can be wonderful!' It's Christmas. Let's make it so.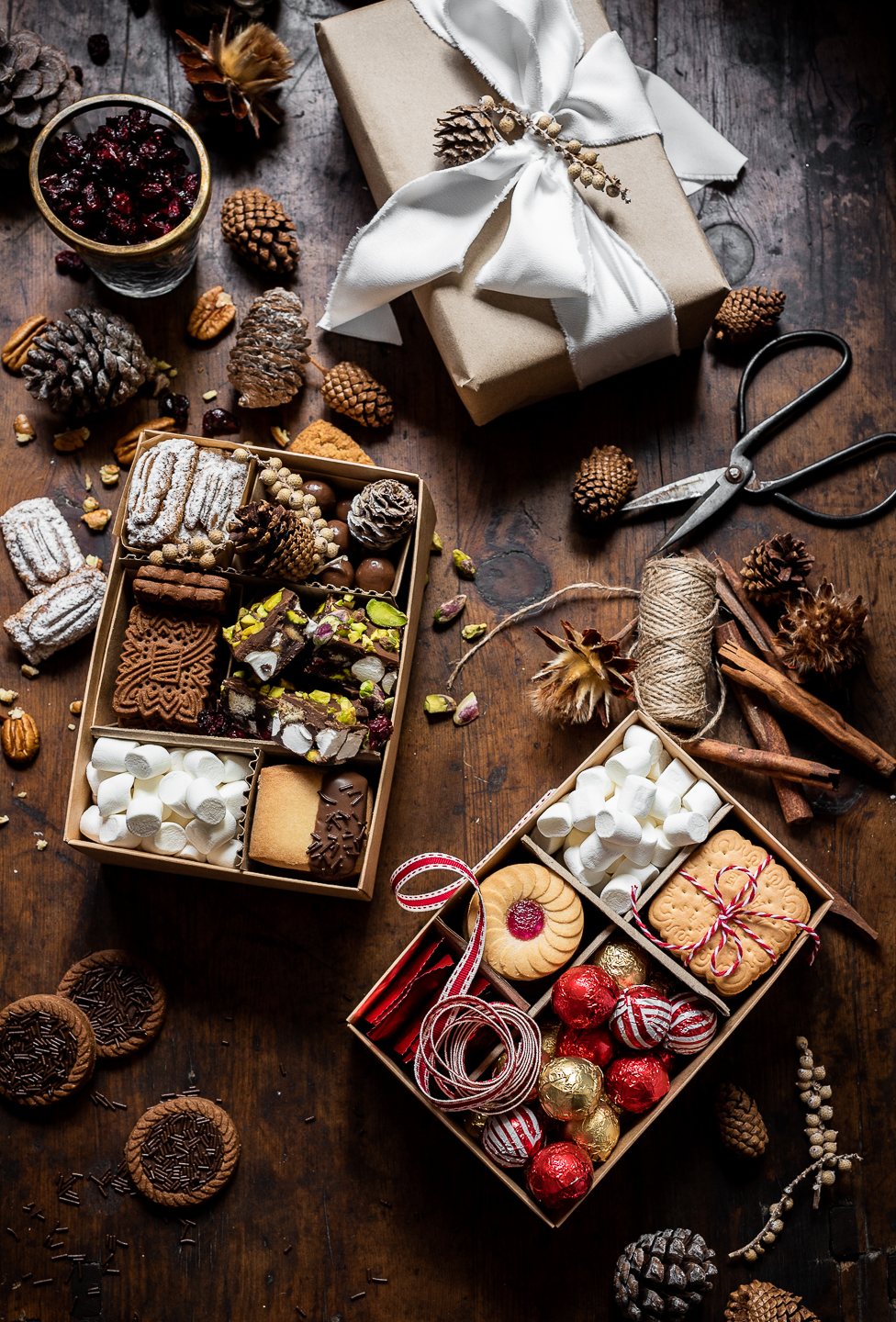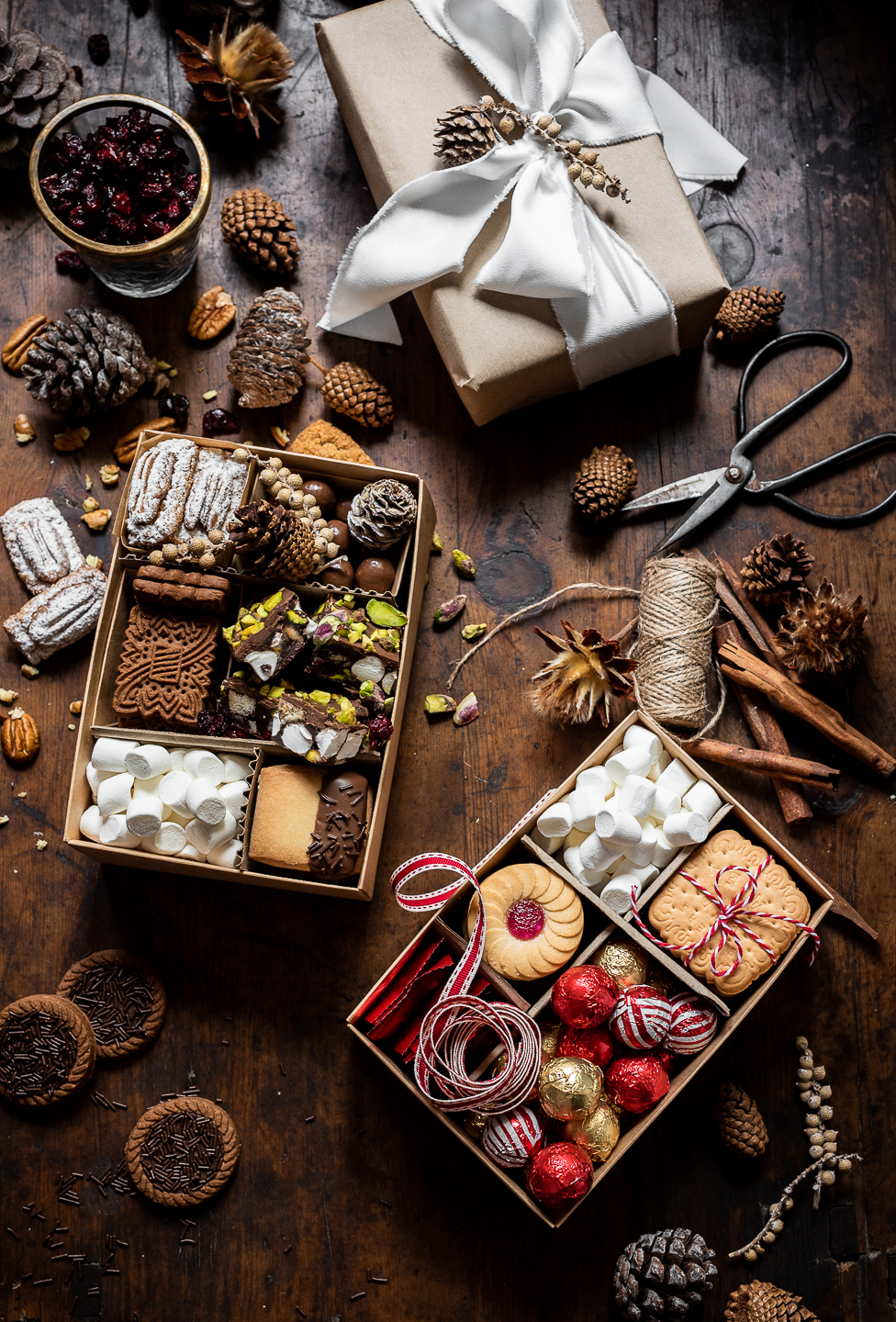 Bakers Choice Assorted Biscuit Range  is synonymous with end of year togetherness and festivities. We grew up with the Bakers man, the perfect in-between treat, party goer and afternoon tea companion. And because everyone has a favourite favourite, a collection filled to the brim with choice is the best idea.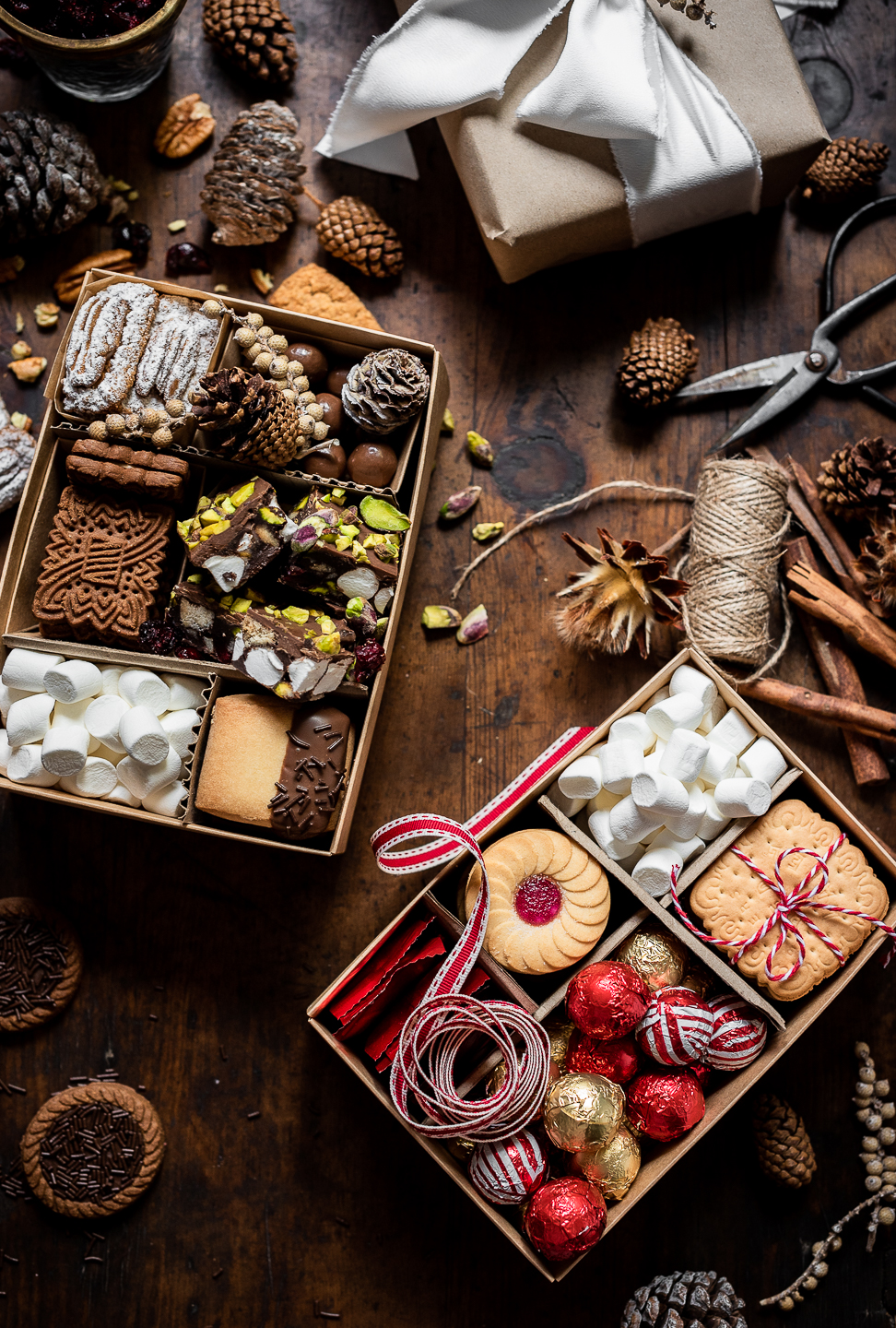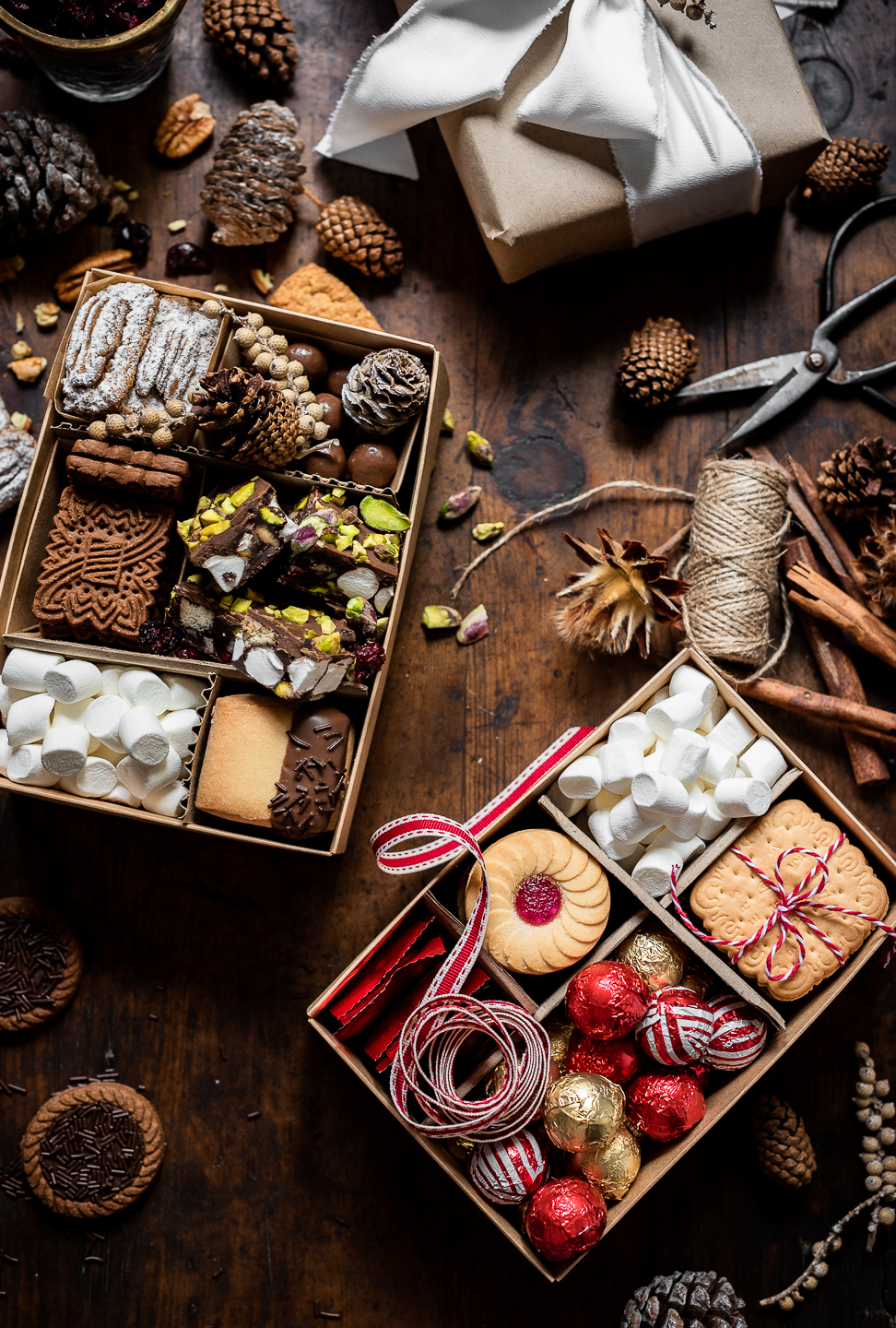 So here's what I did for my Bakers  Biscuit Gift Box. Each Nutticrust biscuit was made extra nutty with the addition of roasted pecans. 'Glued' in place with a dot of royal icing or buttercream frosting, then dusted with powdered sugar. Eet-Sum- Mors are perfect for dipping into melted chocolate. White, milk or dark, whichever takes your fancy. Scatter with sprinkles or cocao nibs for added texture and more chocolatey goodness. Their shortbread-like texture also makes them the ideal biscuit for a festive rocky road. I add cranberries and roast pistachio nuts to mine although any dried fruit and nut combination will work. Turkish apricots and macadamias are particularly good. Any open nooks and crannies can be filled with chocolate truffles, marshmallows or candy canes. Wrapped in brown paper and a silky fabric bow and you're ready to #sharewithlove.