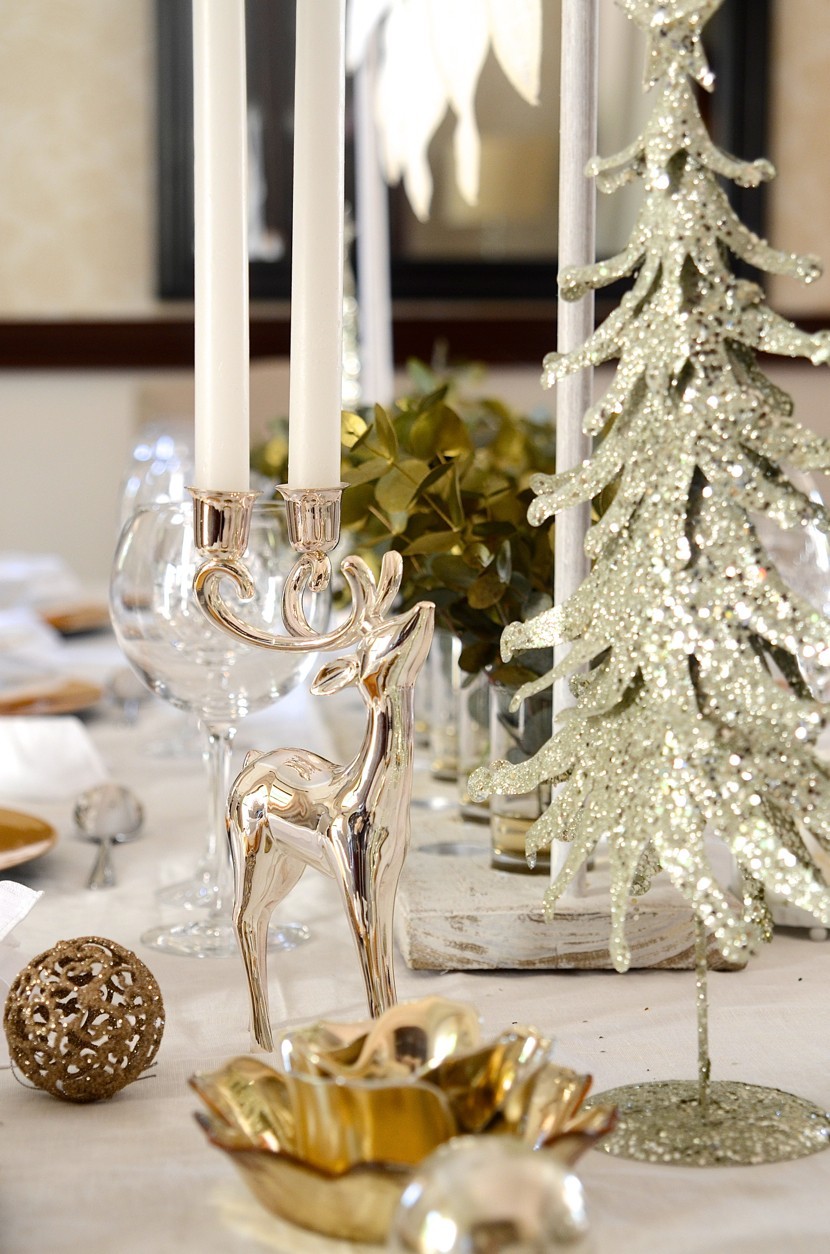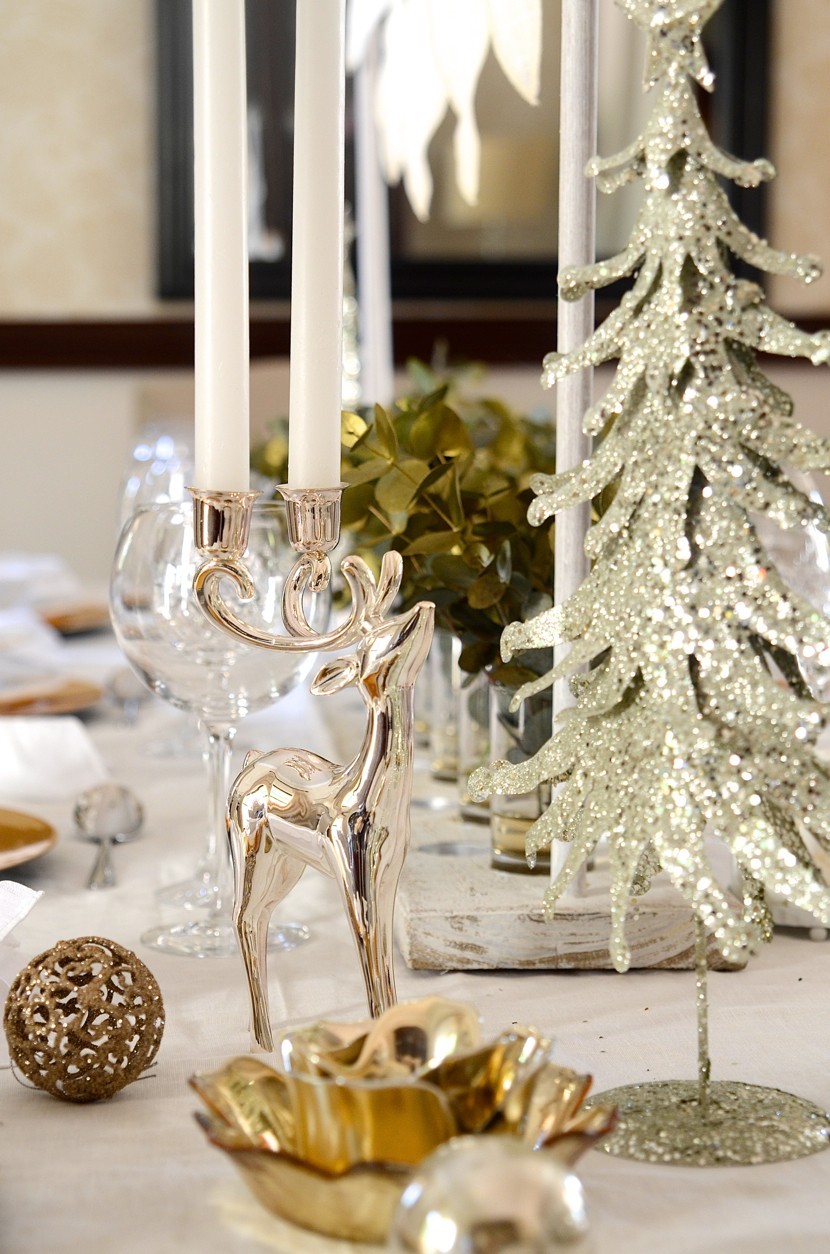 "May you have the gladness of Christmas which is hope; The spirit of Christmas which is peace; The heart of Christmas which is love." – Ada V. Hendriks
This year, we're mixing old and new to create a festive Christmas table, with tones of shimmery gold and antique white, set to celebrate a sumptuous feast with family and friends.
If you're hosting Christmas dinner and have invited close friends and perhaps a couple of new faces to your table, by way of introduction and instead of place name cards, why not tie random letters to each serviette. Allow guests to choose a letter that would best describe their personality and that will be the seating arrangements for the meal. Hopefully someone who is shy, sheepish or softly spoken,will sit next to your raucous, rowdy and ridiculous guest, which will make for interesting conversations and hopefully, new friendships.
Each year I make a dry-branch Christmas tree for my kitchen counter. Last year it was hung with gingerbread biscuits, which looked homely and smelled like 'eat me'. So they did. Before the 12th day of Christmas, the branches looked barren and sad, which is why this year's tree is hung with metal! For a rustic tree, spray branches from your garden with white or grey spray paint. Decorate with anything bling from the kitchen, such as antique cutlery, cookie cutters or glittery baubles.
What could be simpler than a two ingredient recipe? It is therefore, by all accounts, not a recipe but just a fabulous idea for an edible foodie gift. The only negative is that once made, you'll possibly be so impressed with yourself that the temptation to keep it, will be overwhelming. Vanilla essence is just that – a mere essence of what should have been, a weakened whiff of something that is one of the most recognisable aromas.
Vanilla extract, paste or the pod itself, is where the true flavour lies. When buying vanilla pods, try to find ones that are soft and plump. These will have the most seeds and flavour. If you're going to be making these for gifts, tie a little tag on the side with the bottled date and how long to wait before using. The longer it is left to infuse the better. If you find your husband suddenly churning out vanilla flavoured cupcakes by the dozen, you'll know why!
Homemade vanilla extract
vanilla pods
vodka, bourbon or brandy
sterilised bottles
printable labels
Method
Split the pods in half, leaving a 1cm join at the very top of the pod. Place at least two pods into each bottle and top up with vodka, bourbon or brandy. Seal the top with a tight fitting cork or screw top. Give the bottle a shake every couple of days. Leave to infuse for at least 6-8 weeks, unopened. Store in a dark cupboard once opened.