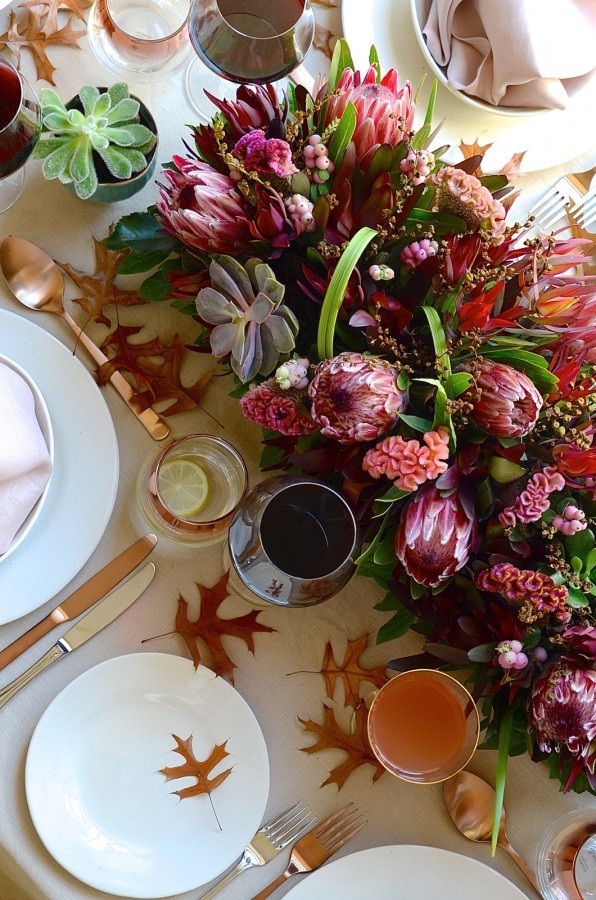 A Mother's Day menu round-up with Food and flowers. Can there be a better way to celebrate Mother's Day than a gathering of the clan? Here are a couple of ideas to bring colour to your feasting table with a thoroughly South African inspired table-scape and a menu that I'd happily tuck into to. From Paloma Mimosa cocktails, elegant salty nibbles, a string of mouthwatering roasts to the all essential dessert, including a roast butternut Bobotie that'll impress both vegetarians and meat-eaters alike.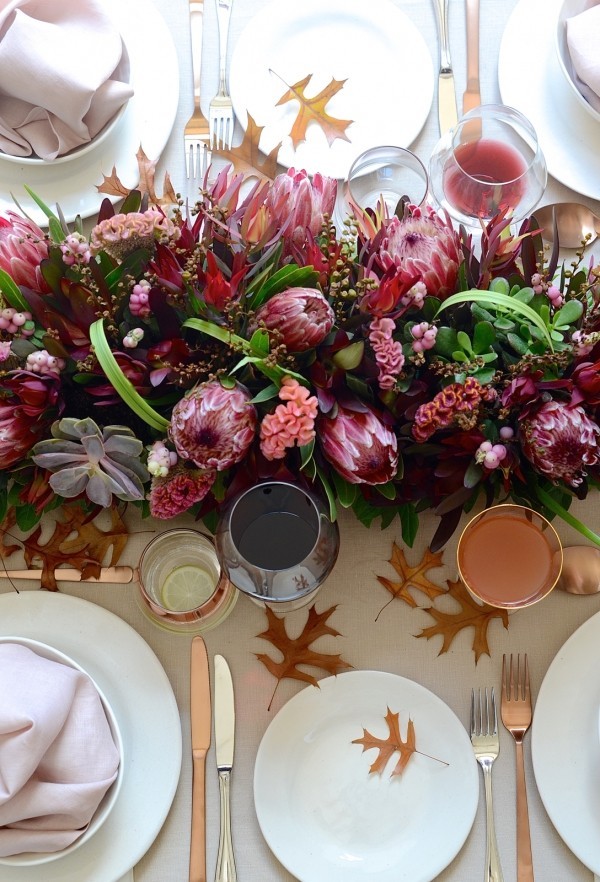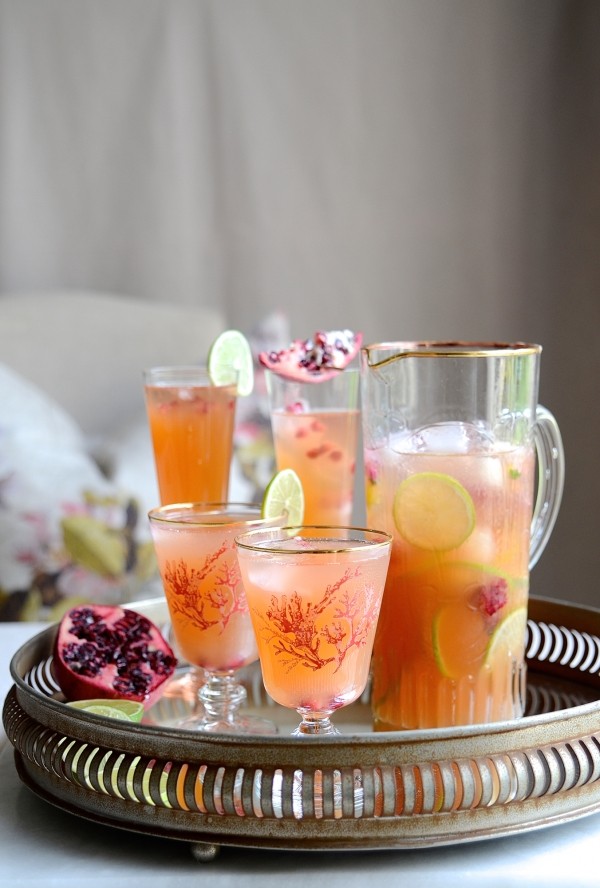 Kombucha Paloma Mimosas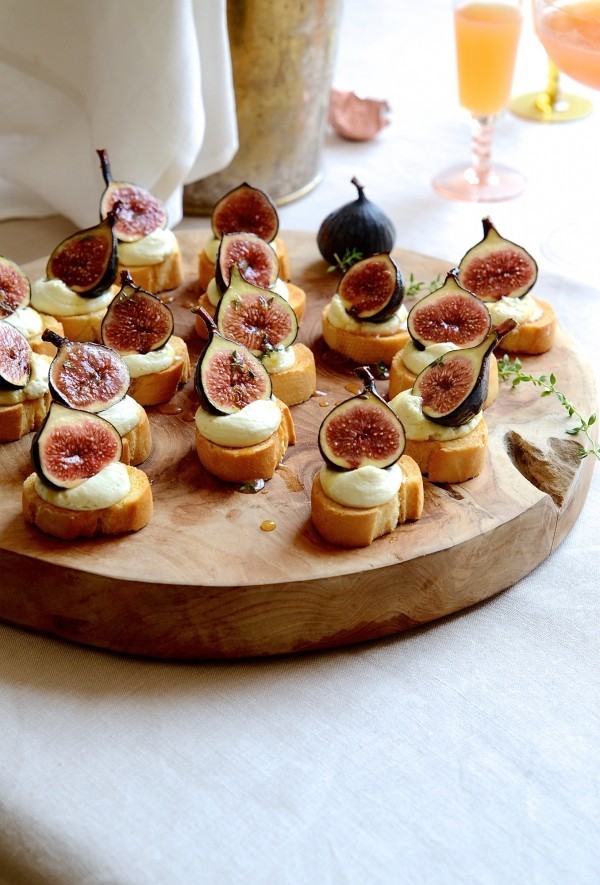 Hot honey butter fig crostini with gorgonzola mousse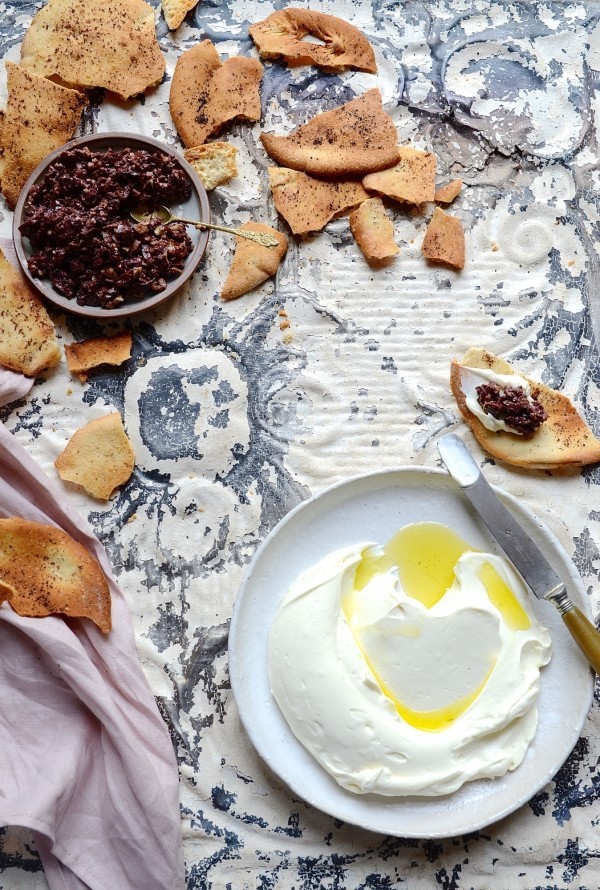 Harissa olive tapenade with lemony labneh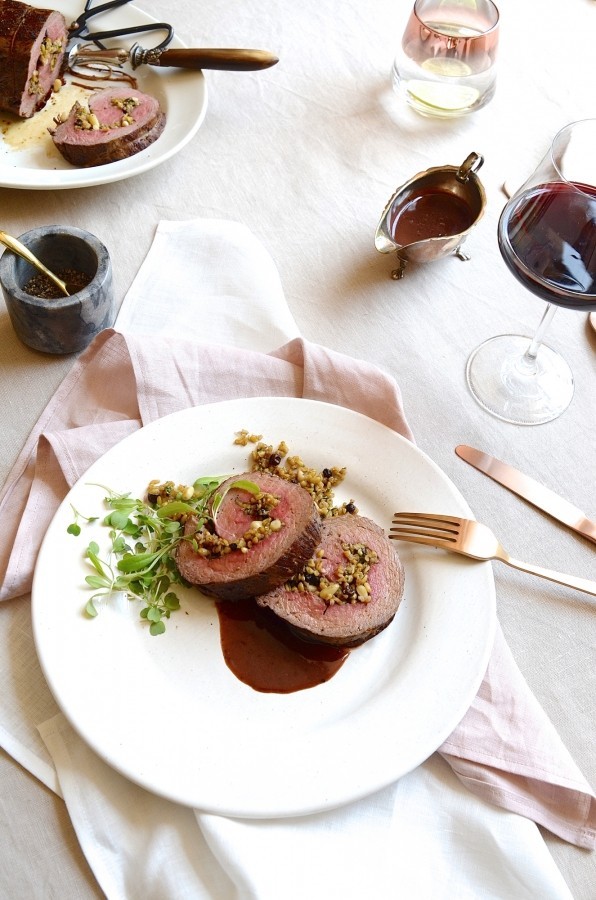 Freekeh stuffed fillet of beef with red wine jus
Side note : All the above images were shot and styled for Food and Home Entertaining. The recipes are in the May issue. Following on, all the images below have direct links to printable recipes cards.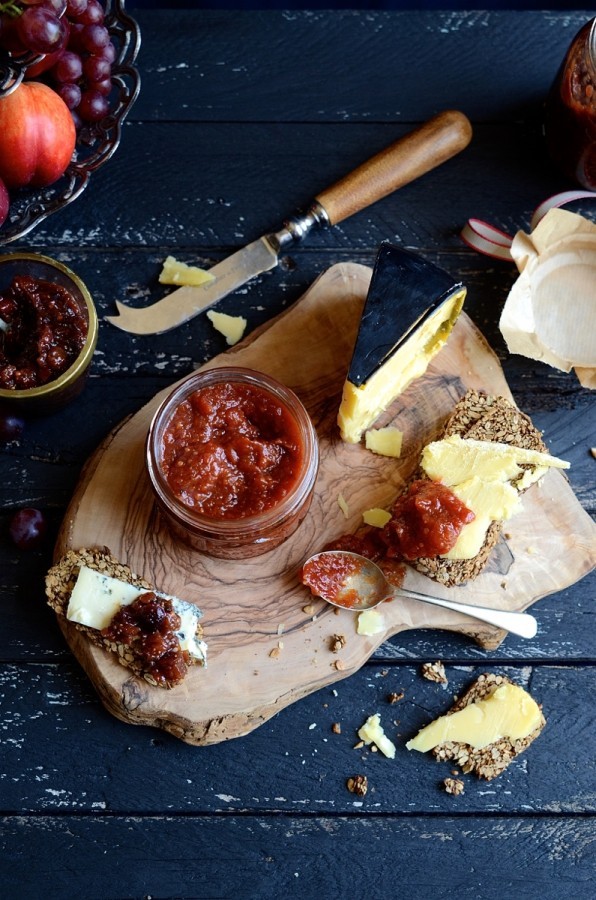 Sweet chilli tomato jam and sticky fig preserve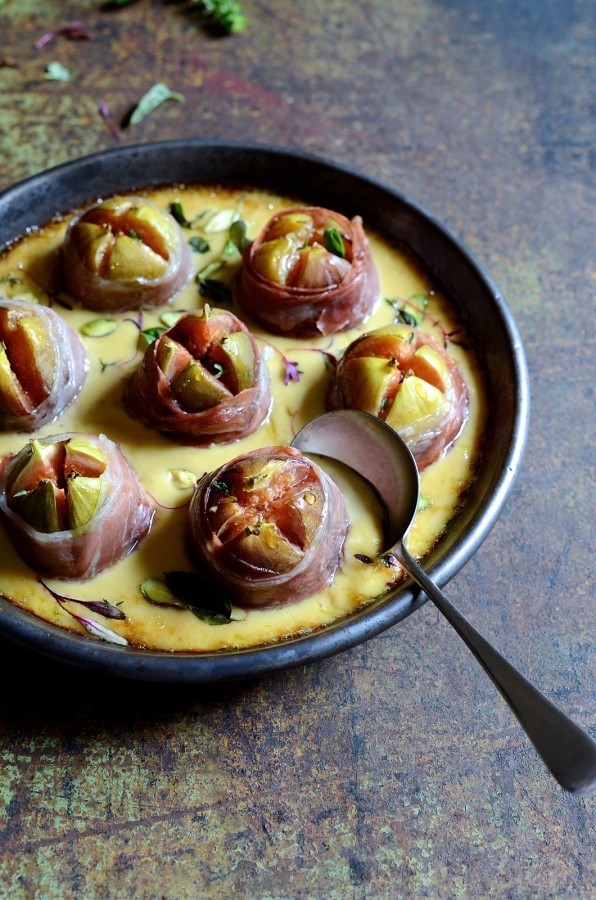 Prosciutto wrapped  figs in hot gorgonzola cream – serve with a drizzle of honey and toasted pistachios.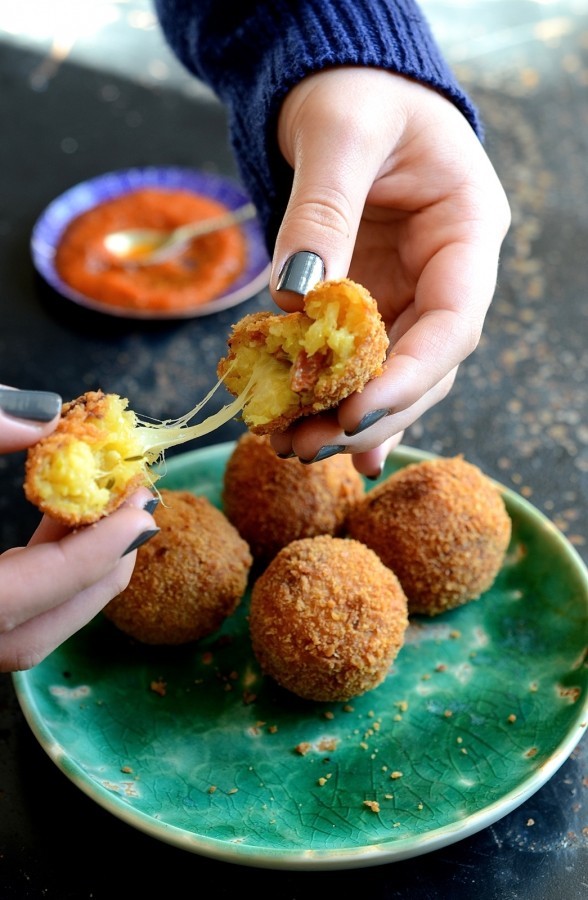 Saffron and prosciutto Arancini – crisp and golden on the outside filled with melting mozzarella.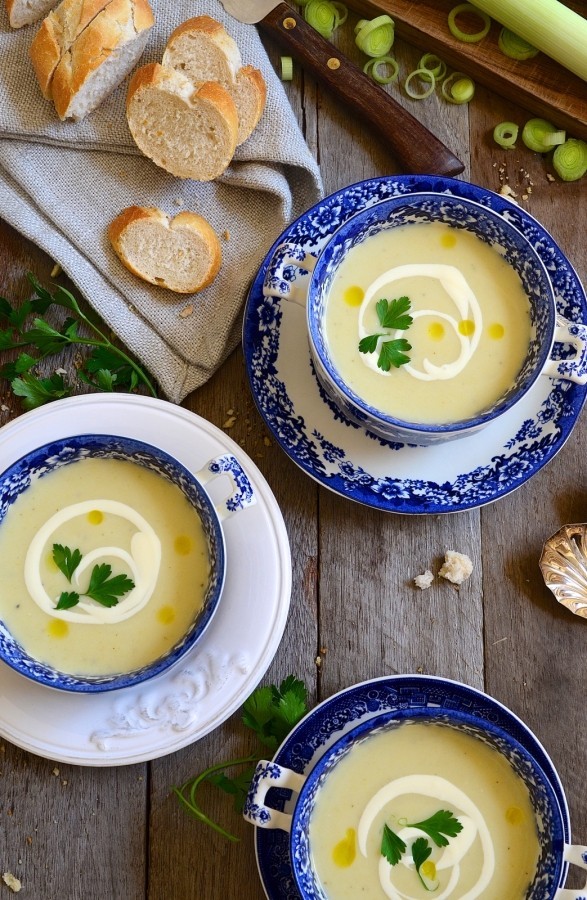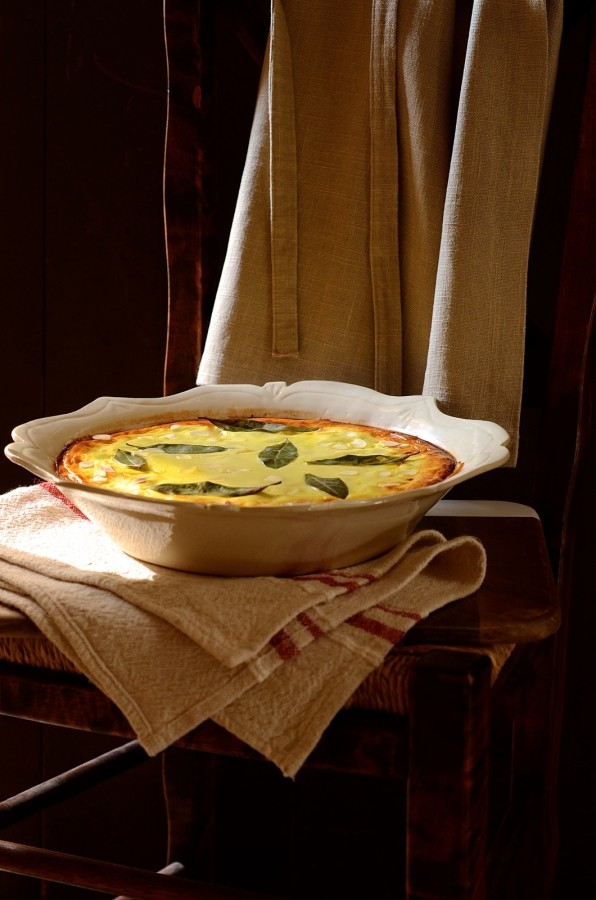 The ultimate roast butternut and lentil bobotie This recipe makes a generous family-sized bake with leftovers to spare. Great for take to work lunches. You can find the recipe on Food 24.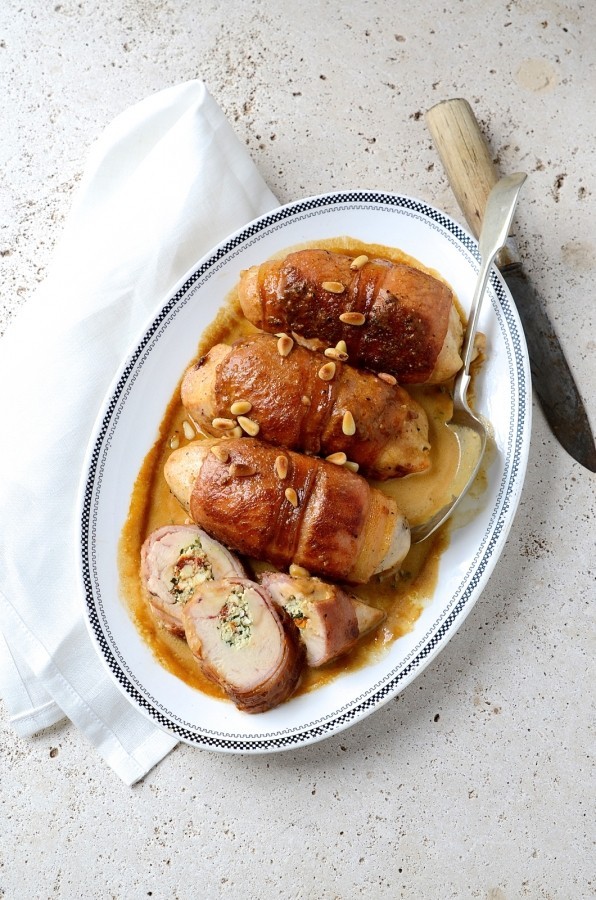 Bacon wrapped stuffed chicken with parmesan cream sauce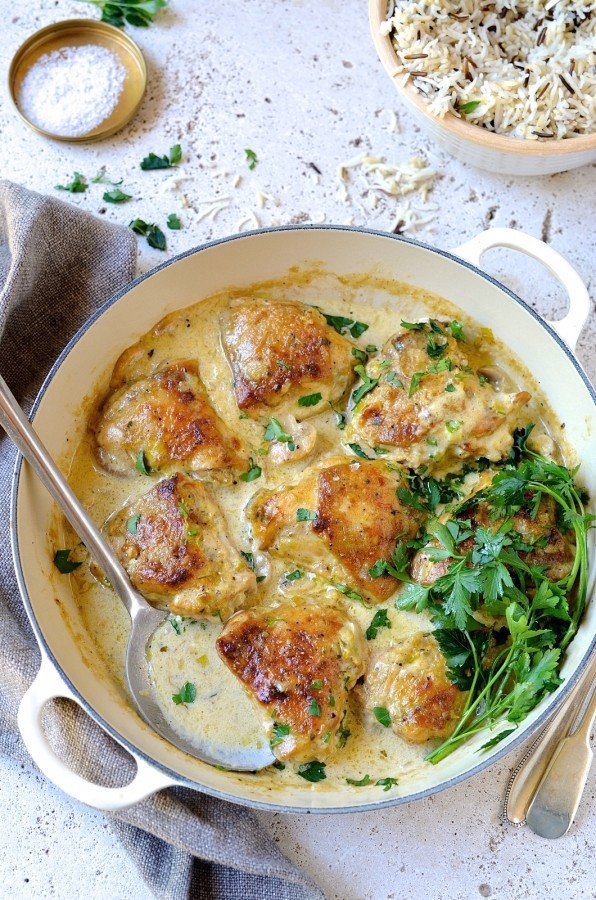 This Chicken and leek casserole is a one-pan wonder and possibly one of the most viewed recipes on the blog. It's simple, comforting and downright bowl-moppingly delicious.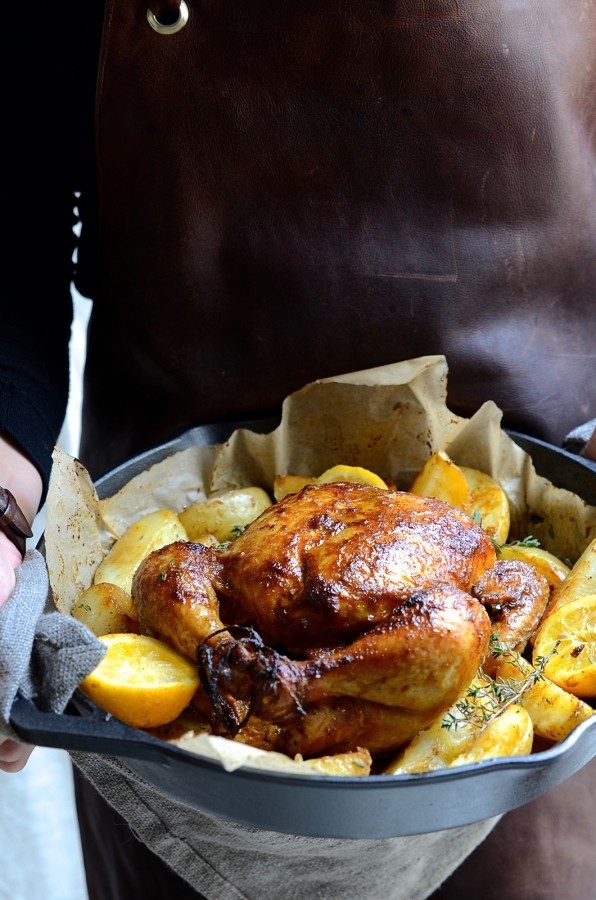 Bringing a roast to the table is always impressive. This proudly South African Chakalaka roast chicken with spicy potatoes, is sure to wow.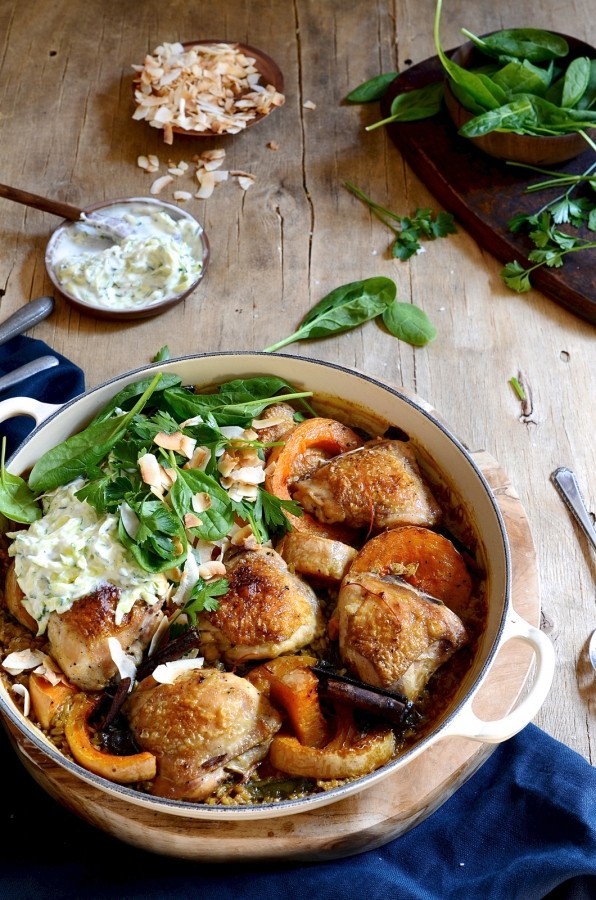 Curried Coconut cream chicken bake with freekeh and zucchini tzatziki. Freekeh is a roasted green wheat with a nutty taste and toothsome bite. It's nutrient dense and keeps company with similar ancient grains. If you're a SA resident, freekeh is now available from Wellness Warehouse or order on-line from Faithful to Nature.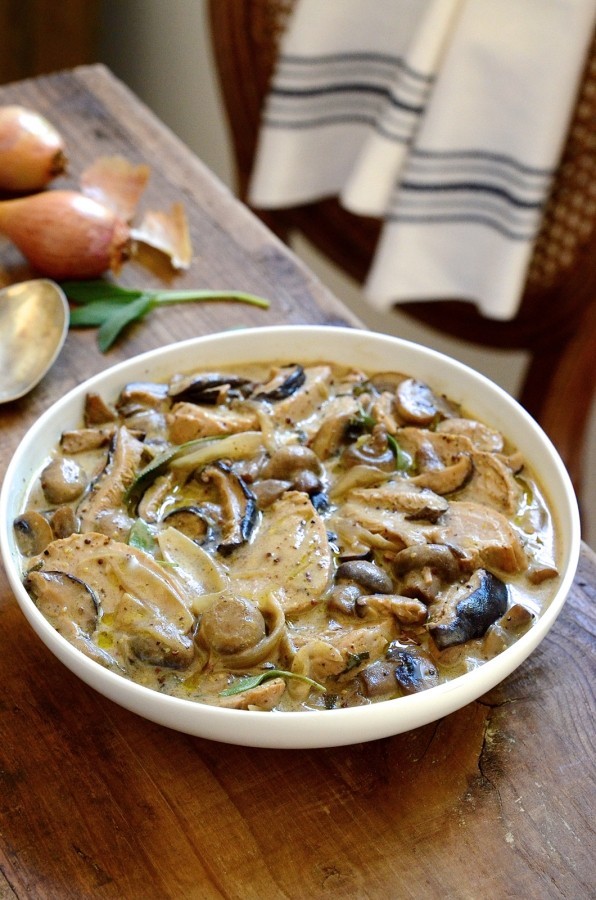 Pork and shallot casserole with sage and marsala cream sauce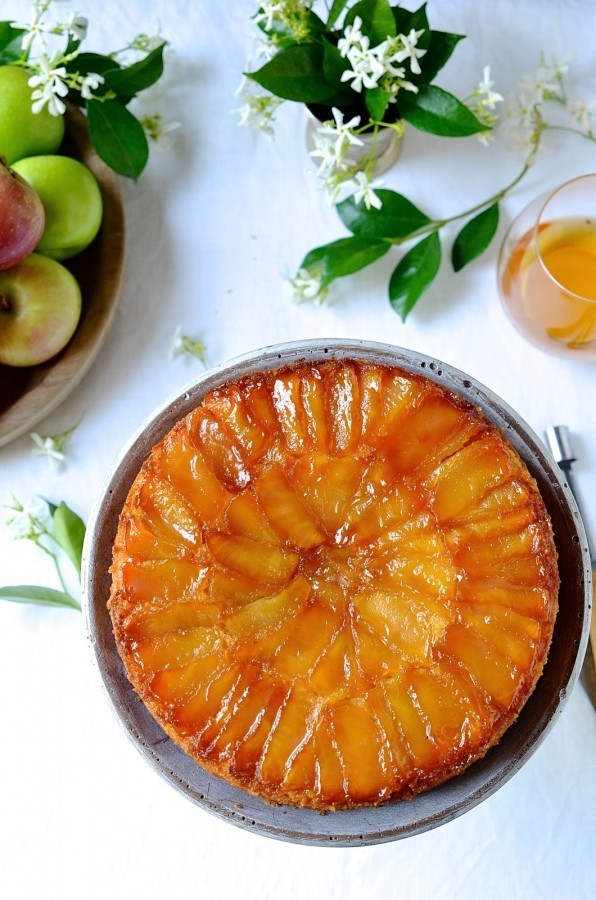 Upside down apple cake  with a splash of Martelle Cognac!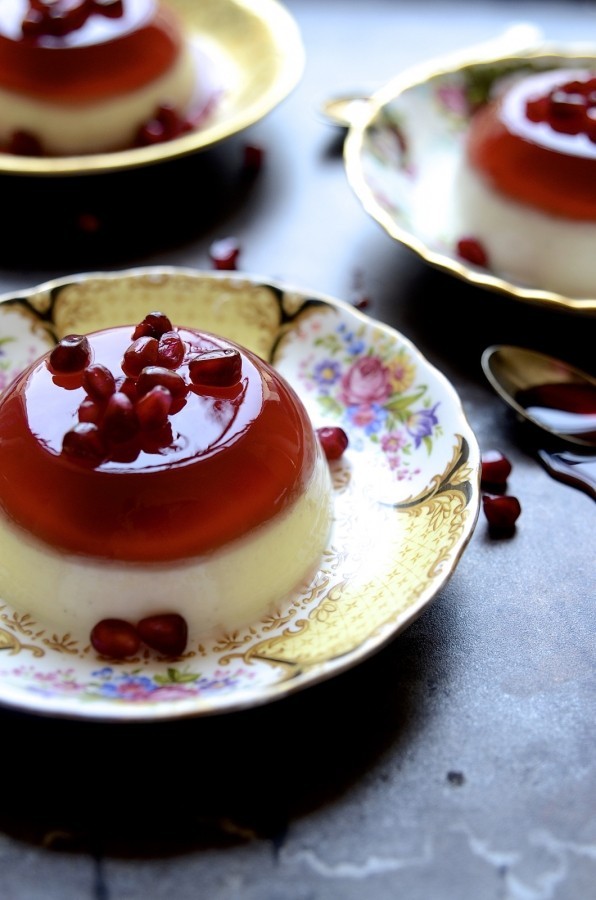 Pomegranate jelly with vanilla yoghurt pannacotta – Keeping it light and refreshing.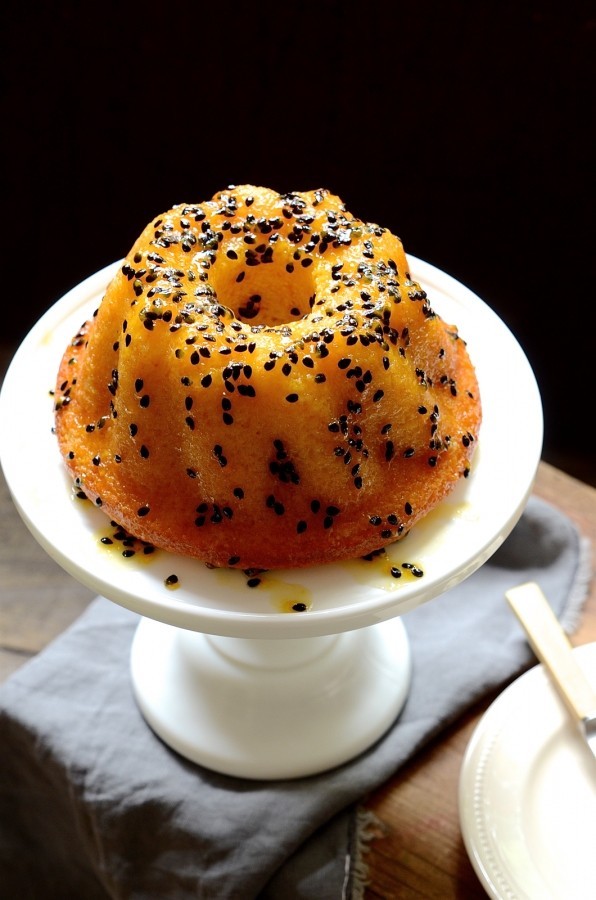 Greek yoghurt cake with granadilla syrup